Dogo Onsen [Ehime]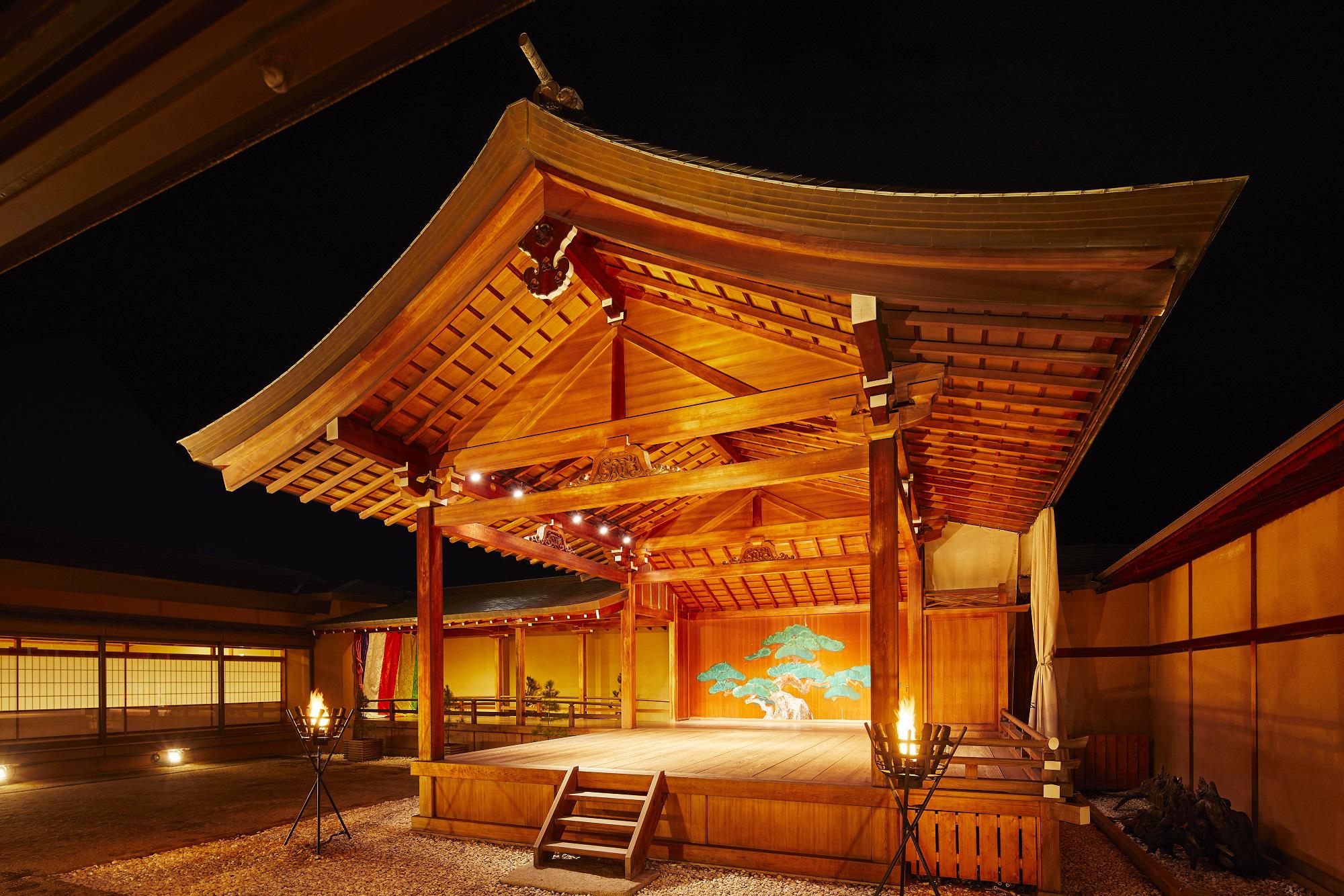 Dogo Onsen appears in Japan's oldest history record called "Nihon Shoki". Yamatoya Honten is a time-honored ryokan founded in 1868, located right next to the Dogo Onsen Honkan bathhouse - the iconic symbol of this spa town. Even after its renewal in 1996 into a modern building offering present-day comfort, Yamatoya Honten preserve its traditions in its design, atmosphere and services.
All the Japanese-style rooms are truly Japanese - drawing inspiration from tea ceremony and traditional aesthetics. The refined simplicity, without ornate decorations, encapsulates exquisite craftsmanship. The walls are finished with Juraku clay, using fine soil collected solely from Nishijin area in Kyoto. Indulge in shared hot spring baths including open-air bath and spacious indoor bath.
Accommodation Type
Ryokan
Access

30 min. from Matsuyama Airport by car

15 min. from JR Matsuyama Station by car
Price Range*

20,000 yen or below
20,001 - 30,000 yen
30,001 - 40,000 yen
40,001 - 50,000 yen
50,001 yen or above

Environment
Located in the center of Dogo Onsend spa town
Room
91 rooms
Private Bath
Private bath equipped in each room
*Per person per night, for double occupancy on regular seasons for standard plan, including dinner and breakfast. Please check when booking.
Basic Information
Facilities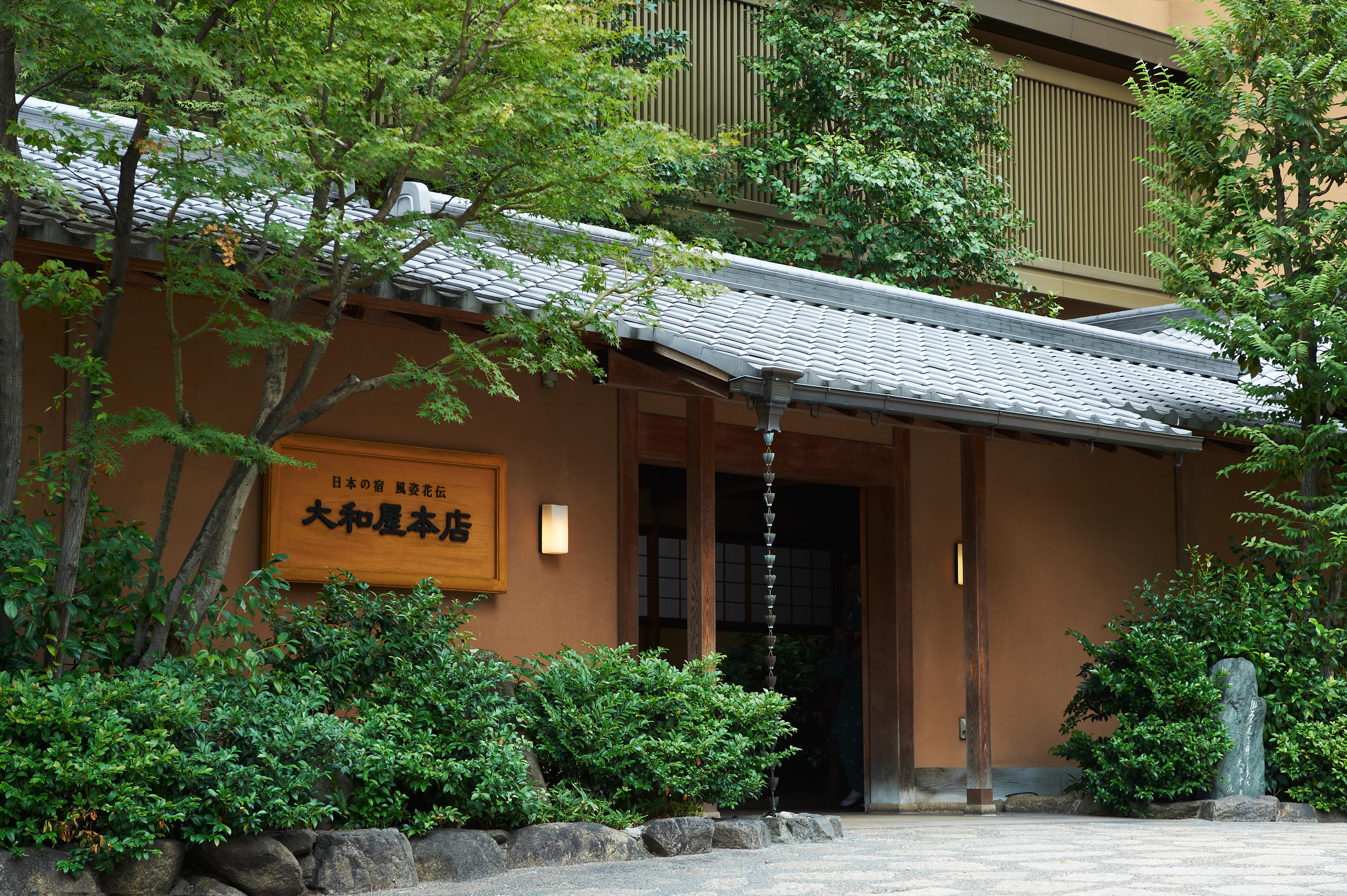 91 guestrooms, most of which are Japanese style
An authentic wooden stage designed for Noh theater performance
Dining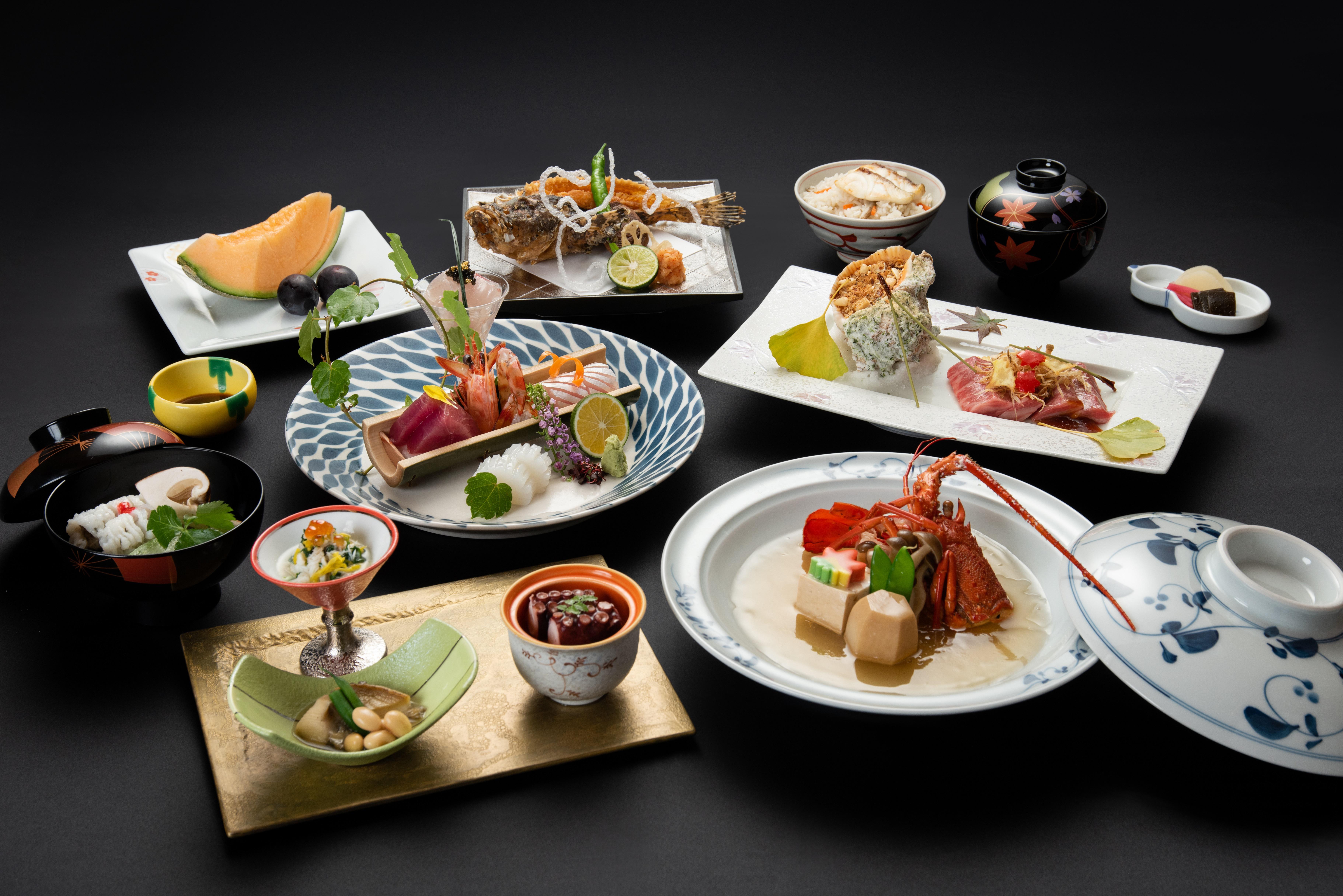 Dinner and breakfast are served in dining room.
Abundant ingredients from Setouchi area will be carefully selected and cooked into a delicate cuisine.
Breakfast will be buffet style from April 2023
Bath
You can enjoy the magnificent large bathing rooms with indoor and outdoor baths using natural hot spring
Private bath is attached to each room.
Others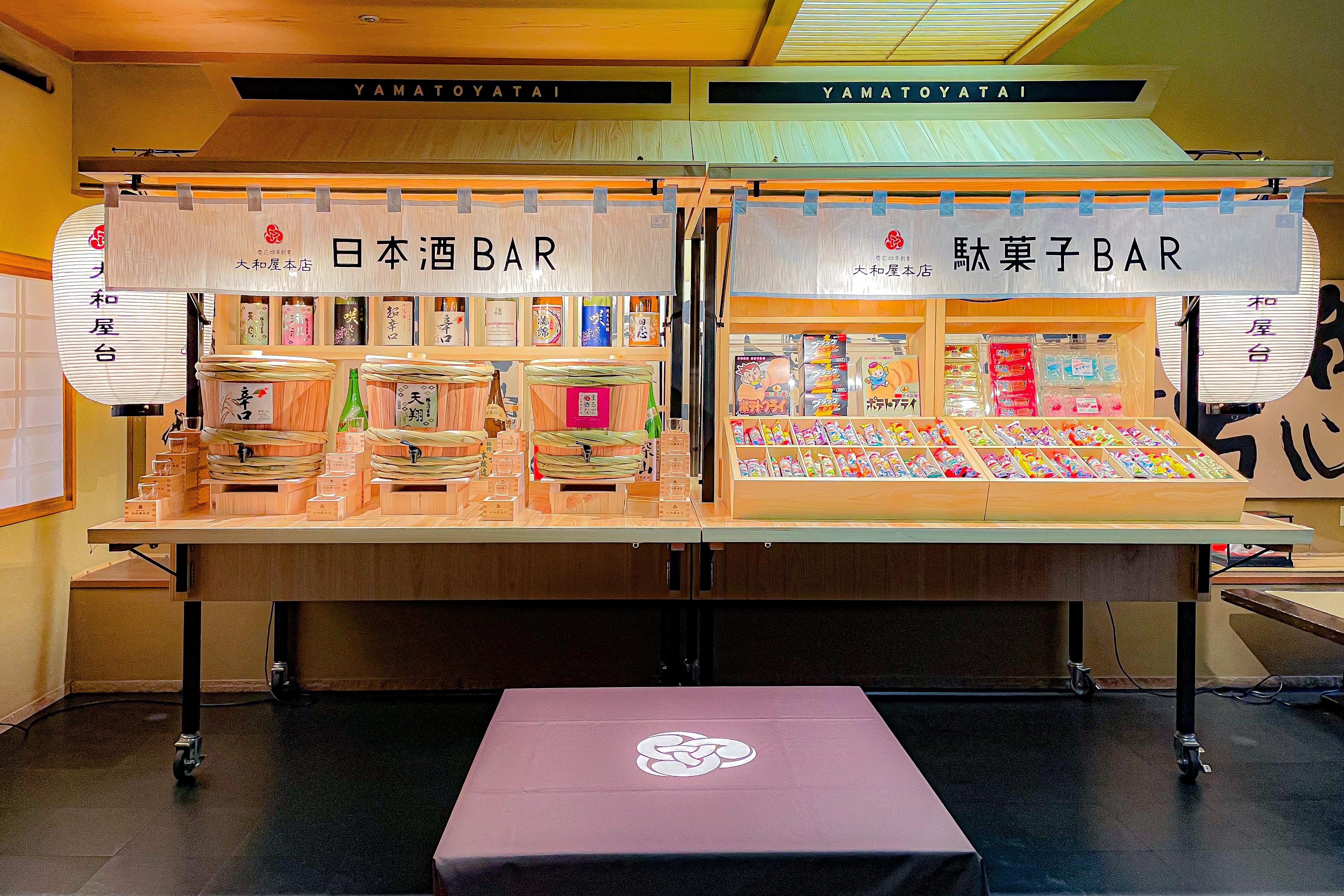 Check in from 15:00
Check out by 10:00

Room type and prices
91 guestrooms at Yamatoya Honten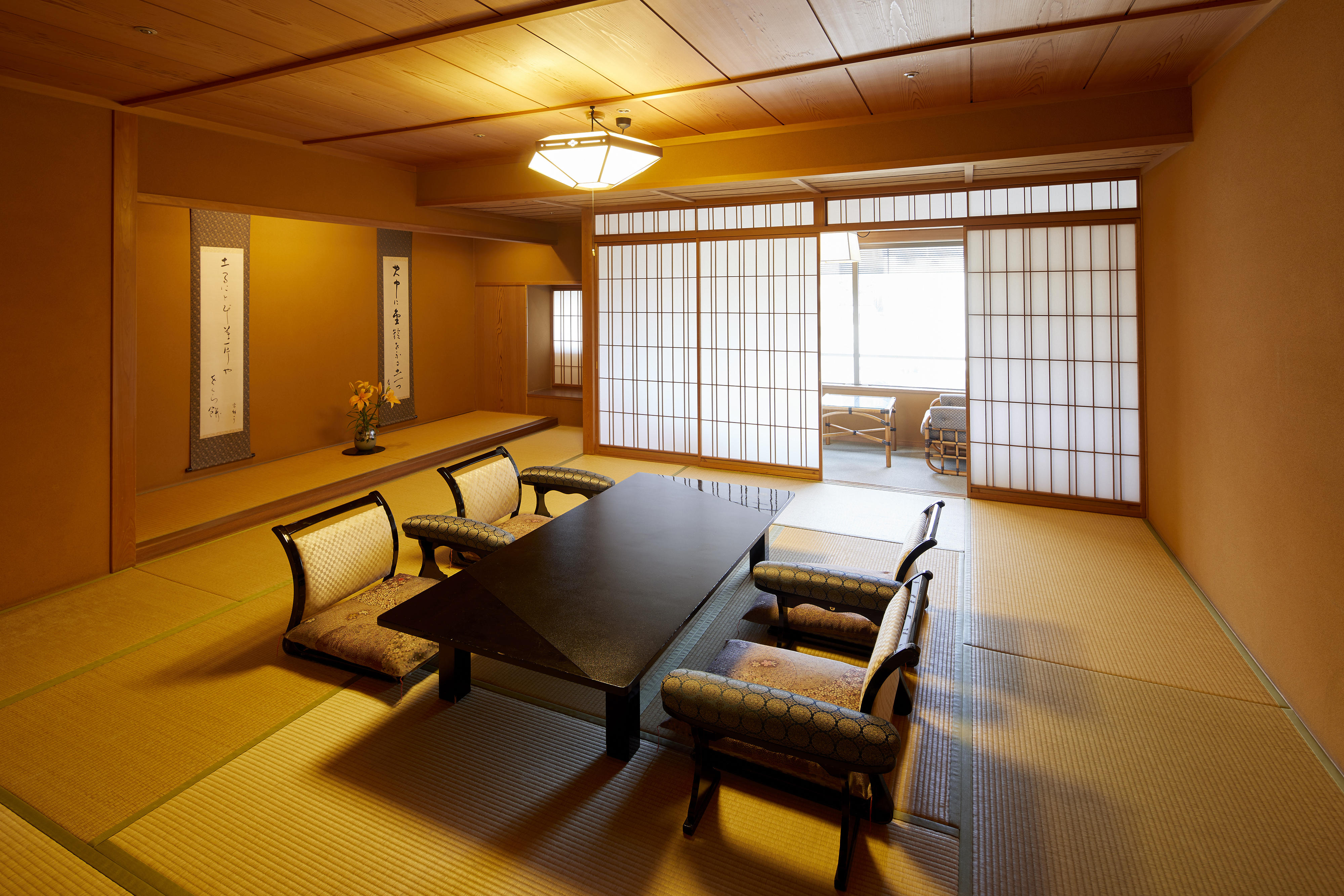 Japanese-style Suite with double bed (78 sqm) and a Japanese cypress bathtub
Japanese-style Suite (78 sqm): a 13-tatami mat room plus a 7 tatami-mat anteroom, a Japanese cypress bathtub.
Japanese-style Junior Suite (62 sqm): a 10-tatami mat room plus a 6-tatami mat anteroom
Standard Japanese-style Rooms (45 sqm): a 10-tatami mat room
Western-style Deluxe Twin (40 sqm or 45 sqm): a Western-style room with a double bed.
There are smaller western-style Single Rooms (15 sqm), too.
Price differs depending on the room and seasons. Please check when you book. The rates are for per person, per night including dinner and breakfast.
Access
From Tokyo
Tokyo - [1.5 hours by air] - Matsuyama Airport - [30 min. by car] - Yamatoya Honten
From Shimanami (cycling)
About 1-hour by car from Imabari, southern end of Shimanami cycling
Reservation Request
Nearby Sightseeing Spots
Dogo Onsen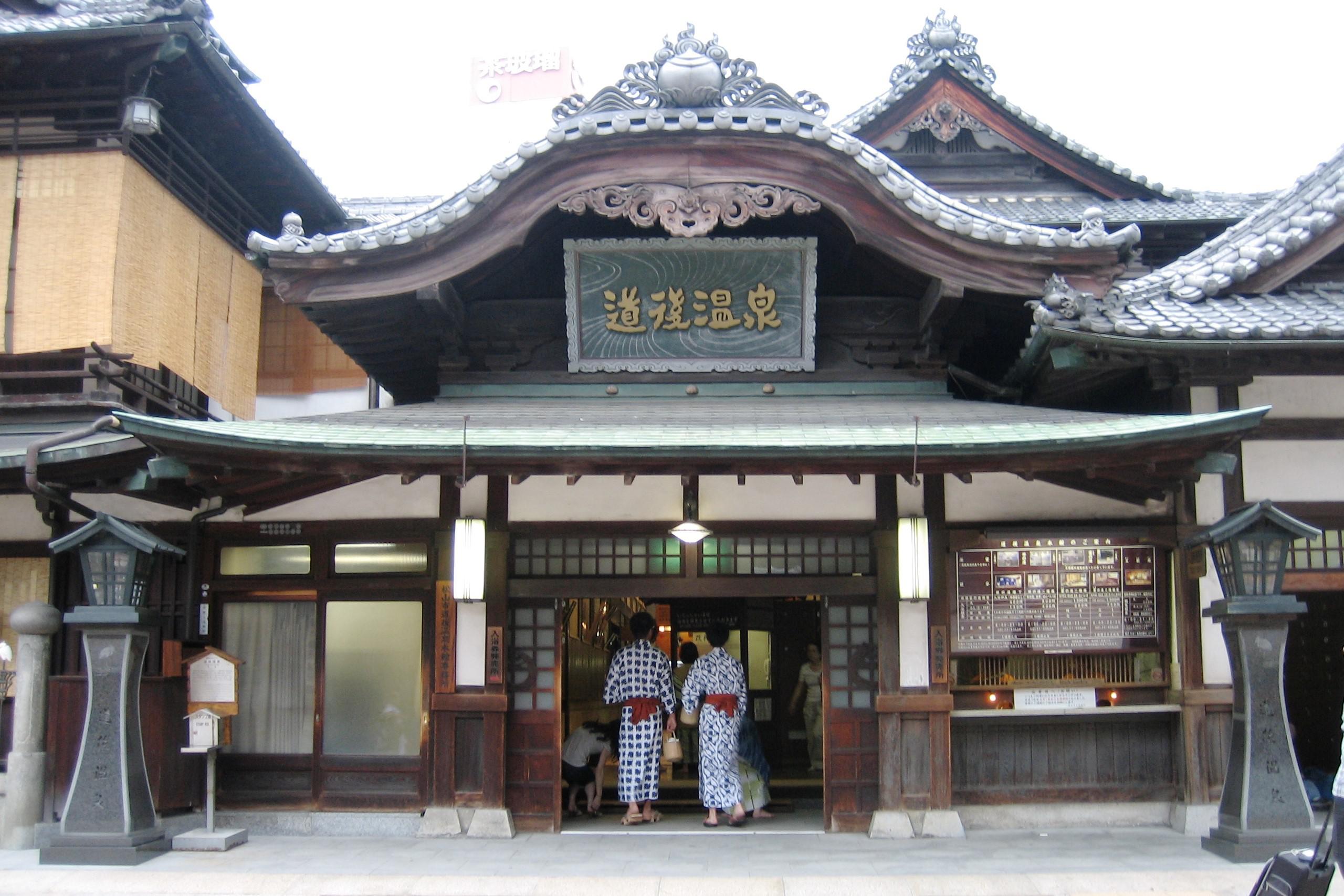 Dogo Onsen is one of Japan's oldest hot spring towns and an emblem of Ehime located to the east of central Matsuyama. The main attraction here is Dogo Onsen Honkan, a wooden public bathhouse which has welcomed visitors since 1894. It offers two gender-separated, old-fashioned public baths and large communal tatami rooms where you can relax with a cup of tea and sweet treats after a soak in the hot spring. What makes Dogo Onsen Honkan even more special is that it has a special section for the emperor's exclusive use which was constructed for the Imperial Family's visit in 1899. You can see a lavishly decorated room and a bath and toilet.
After enjoying its healing waters, take a stroll around or riding on a rickshaw in town in yukata robe.
Matsuyama Castle (10 min by tram, bus or car)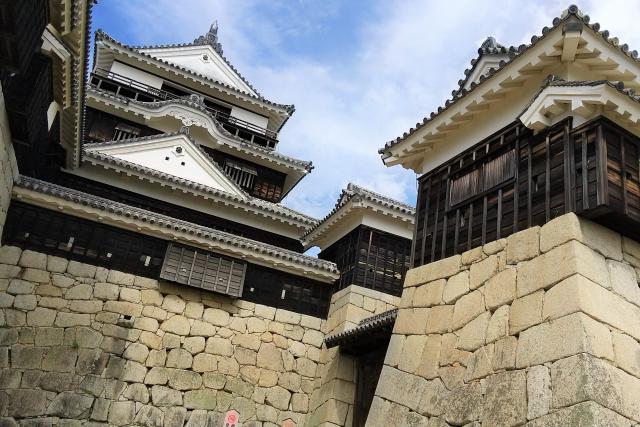 Perched high on a hill in Matsuyama City center, Matsuyama Castle is famed as one of Japan's twelve castles that have survived since 1868 intact. This castle complex includes 21 buildings which are listed as Important Cultural Properties and is considered one of the most complex and interesting castles in the country to explore. To ascend the hill to reach the castle, you can hike, take a ropeway, or ride a single-chair chairlift. From the castle tower, a beautiful panoramic view of the entire Matsuyama City and the Seto Inland Sea can be enjoyed.
Shimanami Kaido (1 hour by car or train)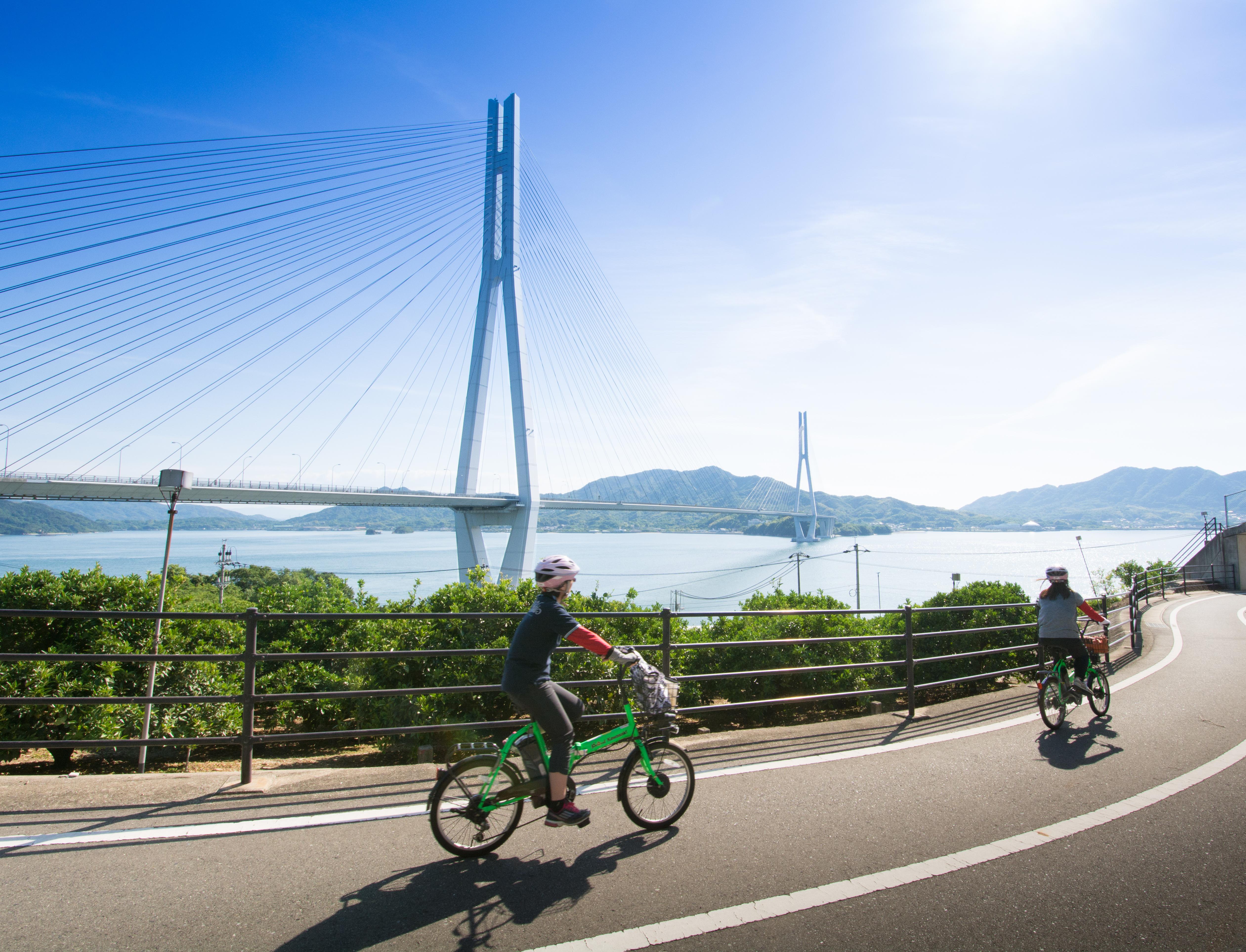 Shimanami Kaido is 70-kilometer bridge-and-island toll road that connects Onomichi in Hiroshima prefecture and Imabari in Ehime prefecture. Along with an express way runs a cycling and walking route. Shimanami Kaido is known as "cycling paradise", attracting cyclists from home and abroad who would like to enjoy the beautiful scenery of the Seto Inland Sea. Not only cycling along the main road, it is also recommended that you make a detour to visit the islands and explore the history, culture and local lifestyle. You could complete the main 70-kilometer road in one day, but it is highly recommended that you spend 2 or 3 days at a leisurely pace to make the most of it.
Shikoku Pilgrimage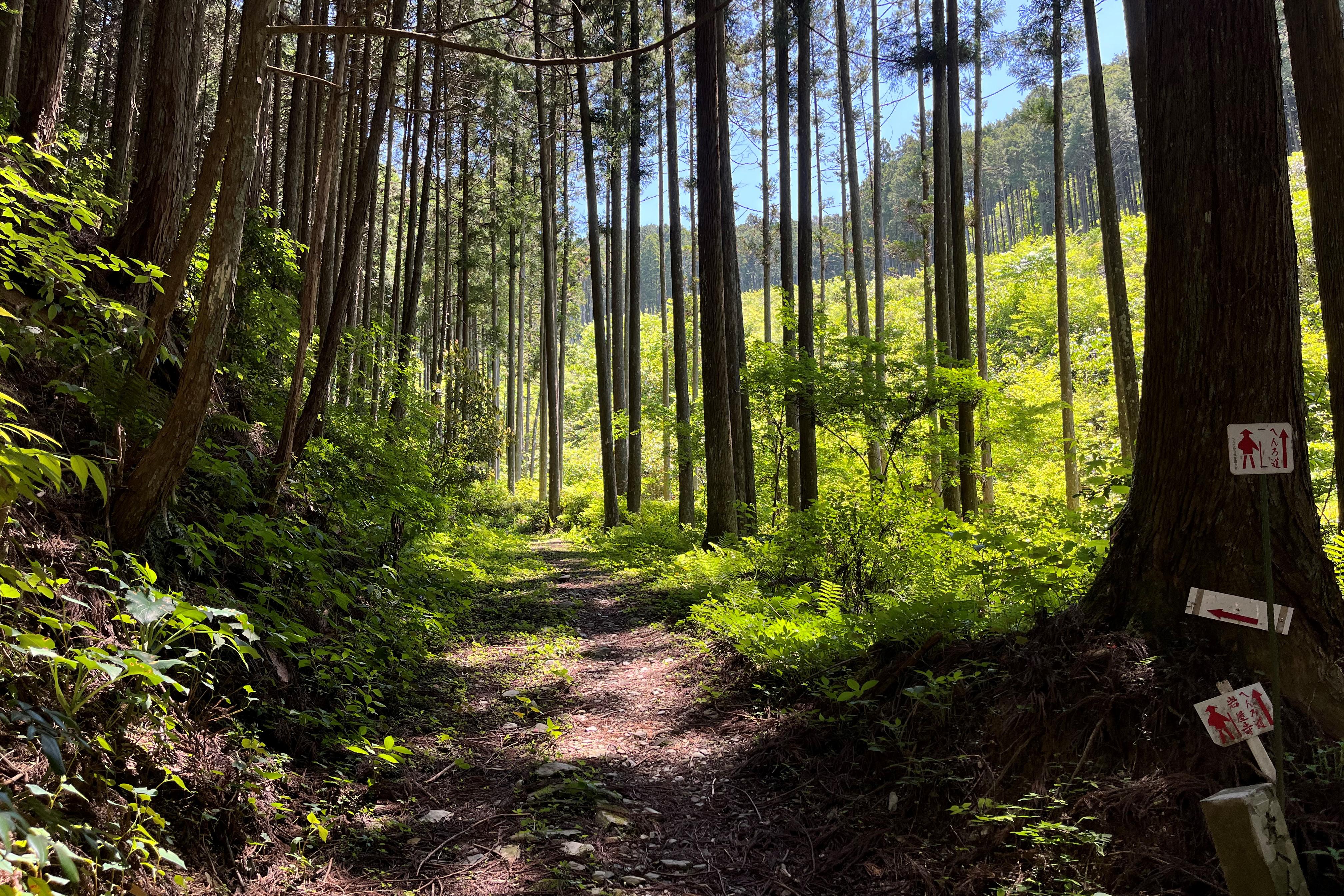 Shikoku Pilgrimage, commonly called as "Ohenro" or "Henro", connects 88 temples inspired and trained by Kukai, a monk who founded Japanese Shingon Buddhism in the 9th century. This pilgrimage route extends four prefectures in Shikoku for about 1,400 kilometers, which makes it one of the world's longest circular pilgrimage routes.
People's purposes of making a pilgrimage are varied. Some come for religious reasons, some to get away from regular life, and some to reflect and find themselves. Walking on the pilgrimage route with steep mountain roads and stone steps in pastoral countryside or along calm coastal area will be a spiritual journey.
Though it takes 40-50 days to complete walking throughout, Michi Travel Japan is happy to help you hike some of the pilgrimage route that allows you to connect with local community and tradition. If you would like to experience Shikoku Pilgrimage as a day trip from Matsuyama or Dogo Onsen, we suggest the following private tour
Shikoku Pilgrimage 1day Experience Private Tour in Ehime