Seiichi Chada

Founder and CEO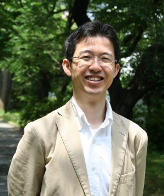 I started Michi Travel Japan in 2006 with a belief that it would be wonderful if we could satisfy the unmet needs of international travelers to Japan who want personalized travel experiences. I am very delighted that many of our previous customers thoroughly enjoyed their travels in Japan and keep visiting Japan and introduce their families and friends to us.
When I was younger, I traveled to many countries. Trekking in Nepal, visiting beautiful villages in Europe, floating in the Dead Sea and visiting spectacular national parks in the United States are some of my lifelong memories.
Among my favorite places in Japan, the ones I prefer most are tranquil and peaceful places, which entices me to visit countryside on weekends. I was born and raised in Nara and spent my college days in Kyoto, both of which are old capitals of Japan, I hope you have time to explore their unique culture and to visit the hidden gems. Please also enjoy Tokyo where I live and do not miss some of the finest dining options Tokyo has to offer.
MBA from University of Chicago Graduate School of Business (2001)
LLB from Kyoto University (1994)
Certified National Guide
Yukiko Kokumo

Client Service Director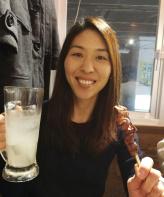 I joined Michi Travel Japan in 2007 after making a career change from the media. There were two reasons for this big change. I also had to leave the company in 2013 to live in the U.S., but returned in 2018 for the same two reasons.
One was my love for travelling and being used to planning a unique and fun-filled trip for my family. The skills I learned in the media has also helped me in doing extensive research for each customer's needs. When planning a trip for my customer, I make sure that it is a one-and-only trip, and it will create wonderful memories for him/her. When my customer sends a feedback filled with happiness, I always feel that I made the right decision to become a travel consultant.
The other reason was the company's warm atmosphere and each staff's passion to create an exciting trip. That warmth and passion is what makes Michi Travel the best custom travel agency in Japan, and this has not changed since I joined in 2007. I believe it will continue to be so as long as we are in business.
As for my own travel, I like to go far away from Tokyo. That's why my favorite places to visit are Hokkaido and Okinawa, the northern and southern parts of Japan. Also, I have two sons, so planning a family trip is one of my strong points. I am looking forward to creating a memorable trip with you!


Shiro Yagaki

Client Service Manager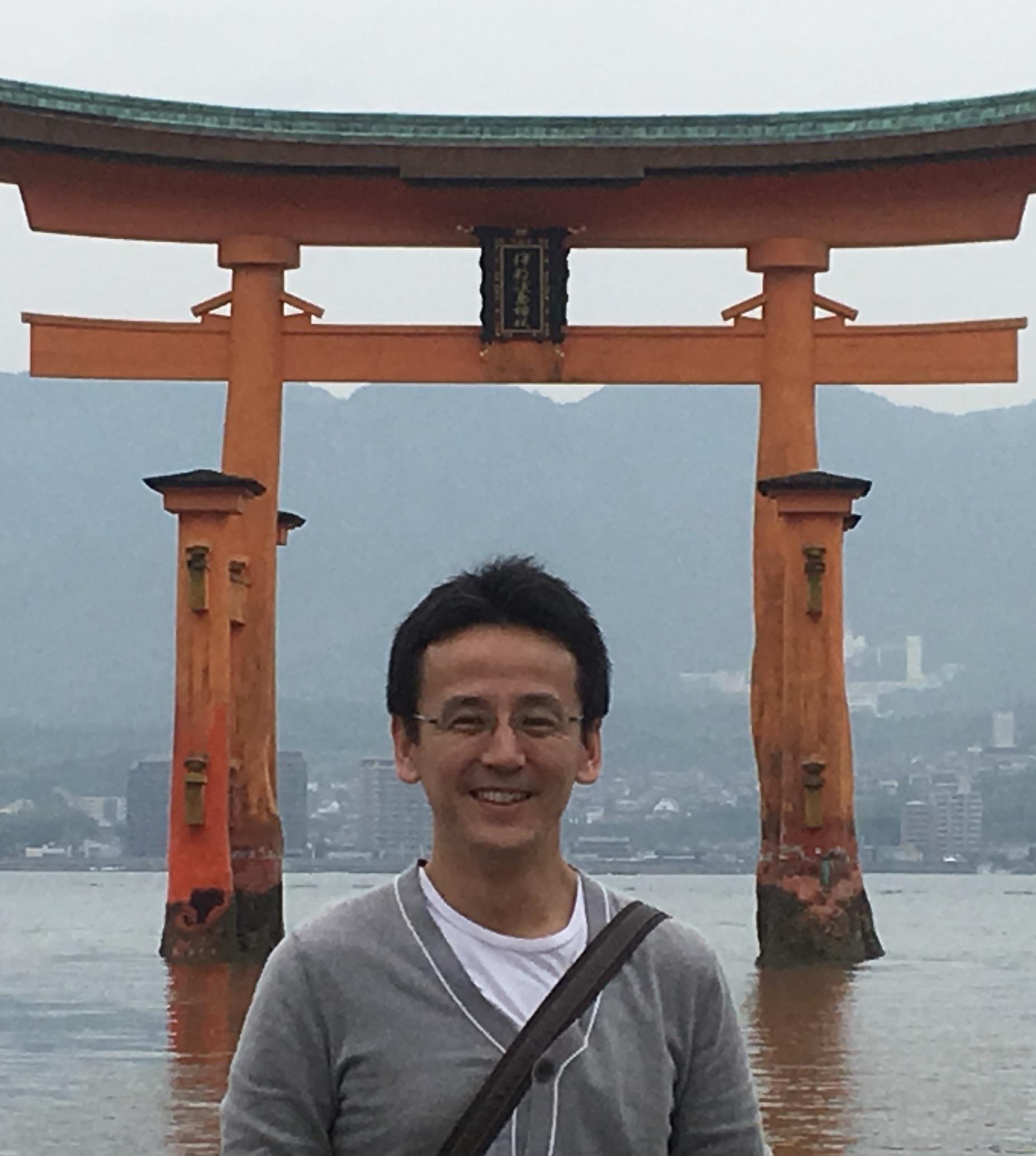 I joined Michi Travel Japan in 2019 after working for a Japanese trading/investment firm for 12 years.
I got to know Michi when I took my classmates from the MBA program I was attending to various places in Japan including Tokyo, Hakone, Osaka and Kyoto. With Michi's support, the trip turned out to be an unbelievable success and even after more than 6 years, many of my classmates I meet tell me that the trip to Japan was the best thing they did during his/her 2 years. This wonderful experience of introducing various aspects of my home country to the guests from all over the world guided my decision to make a complete career change and join Michi.
During my childhood, I spent a total of 9 years in the US. During the 12 years of my previous job, I had the privilege to work with people literally from all over the world. It has always been my pleasure to interact with people from different background and culture.
I look forward to planning personalized travel plan in Japan for my customers and creating memorable moments that would last for years even after going back home. It is very difficult for me to recommend a particular place to visit in Japan as there are so many interesting places. My advice is to visit Japan as many times as possible. We will be here to help you on every single occasion!
Kaoru Nonaka

Client Service, Certified National Guide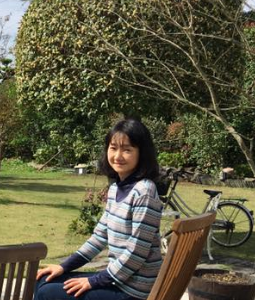 My work at Michi Travel Japan started as tour guide. I went on tours for their clients and often experienced to witness their full of joy and excitement of journey. Michi Travel knows the secret of offering the best service to you. So, I joined the company and would like to help people plan their ideal destinations to Japan.
I was born and raised in Tokyo. When I was a high school student, I decided to study in U.S.A. and went onto college. During the stay, I liked traveling by long-distance bus or train to enjoy the beautiful scenery of the cities and country-side. After graduating from college, I came back to Japan and started working in the international trading section in German company. Then, I joined American financial institution and mostly worked in risk management for more than 13 years.
One of the most memorable international trips was a tour to Bahamas for swimming with wild dolphins. I also like the peaceful and picturesque country in Italy, France and Switzerland.
Of course, I love travelling in Japan. My favorite places are Yakushima Island, Kumano Kodo, Matsue, Nara, Hakone and various other hot-spring resorts all over Japan.
I look forward to serving you as client service officer as well as tour guide.
Saki Shirata
Client Service, Certified National Guide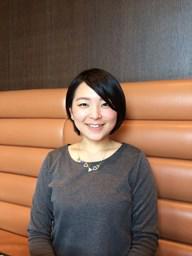 I was born in Kumamoto, which is south part of Japan. Kumamoto is blessed with the abundant nature such as the active volcano, Mt. Aso, beautiful islands in Amakusa, and a variety of hot springs. I spent my university days in Akita, which is north part of Japan. Akita has many kinds of traditional festivals in each season. What I recommend the most is Akita Kanto Festival in which performers balance long bamboo poles with array of paper lanterns attached to the end. While I was in the university, I had an opportunity to study in England for a year. I traveled around more than ten countries in Europe. Then, I thought that it would be wonderful if more international tourists visit Japan and become fans of Japan as I did while traveling overseas.
Japan has a variety of attractions in each city and in each season. I hope our customers find their favorite thing in Japan and come back to find another once again. I am looking forward to arranging a memorable trip with you!
Chisato Nishida
Client Service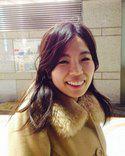 Traveling is one of the things I love since I was little. Eating something local, experience the culture and seeing the breathtaking sceneries. There's always something new I learned through traveling; not only did I enjoy experiencing the differences from what I was used to in Japan, but it also made me realize how attractive Japan is, and yet, there still remains rooms that are not known well. I always enjoy communicating local people and travelers when I travel and ask them what they know about Japan. Their answers are "Sushi, Tempura, Anime, Tokyo and Kyoto" most of the times. Of course things they said are partly our culture, but these things are not all about Japan. For example, I grew up in the suburb of Tokyo, where changes have been taking place constantly while retaining some good old culture. I have always been thrilled with such vitality and energy of Tokyo, while on the other hand, I also enjoy traveling to other prefectures that have different traits, food, culture and sometimes languages.
As a travel consultant, I would like you to experience the beauty of various parts in Japan. I am truly pleased to help your trip in Japan make memorable and enjoy your adventure by creating your own trip based on your interests.


Minami Maeda
Client Service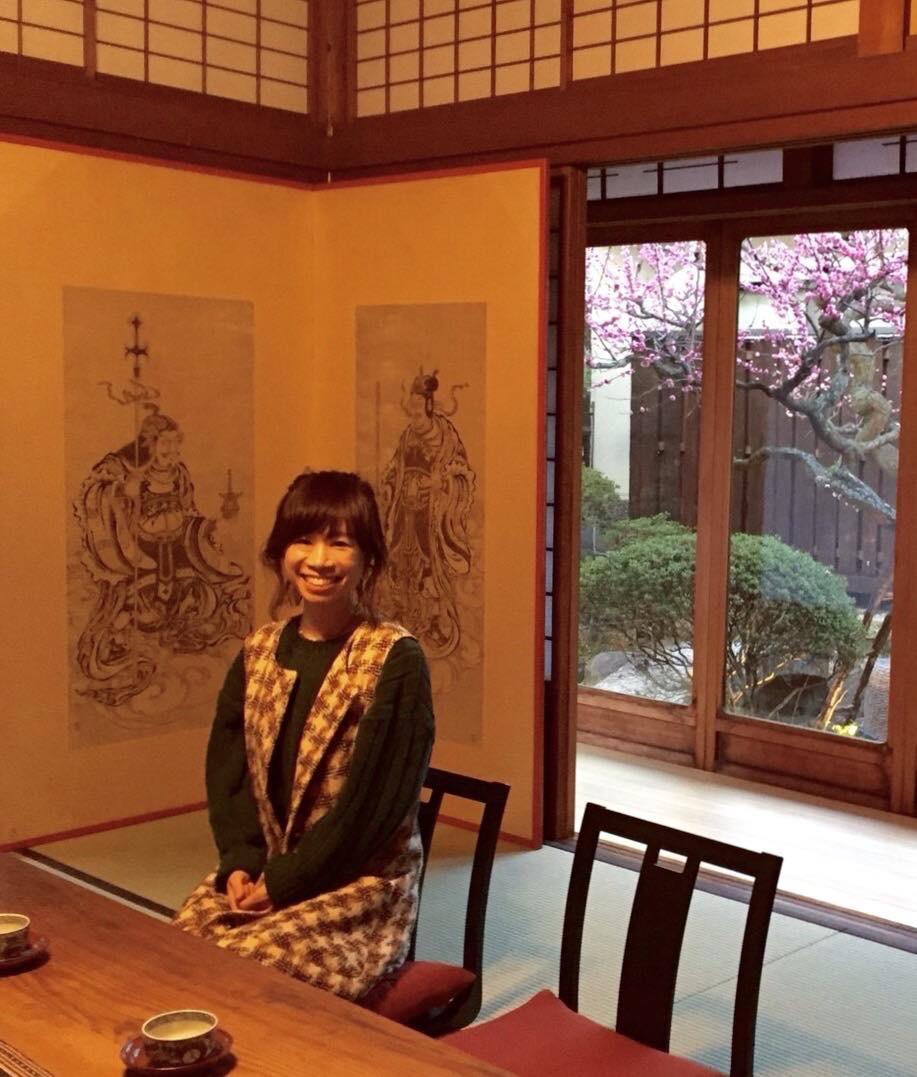 I was born in Osaka and I have lived in many places such as Kagoshima, Kobe, and Tokyo. Every time I explored new surroundings, I always encountered with something unique or surprising. It is just amazing to see how different each city is in this small island country, Japan. I have also traveled extensively around the world.
After spending wonderful nine months in New York City, I traveled not only in the US, but also Peru, Sweden, Spain, Switzerland, France and more to see my friends whom I met in NYC. I always felt I was able to broaden my world and cultivate sensitivity through my exposures to different cultures. There is nothing that inspires my mind stronger than what I experience myself, which is why I love traveling.
A wide variety of traditions and unique lifestyles that are rooted in our long history still remain in our daily life. I think traveling in Japan is full of new discoveries about Japan, whether you are a first-timer to Japan or a repeating visitor.
I decided to join Michi Travel Japan because I would love to share my passion for traveling and Japanese culture with people around the world. It would be my pleasure to tailor your travel to your needs, expectations and wishes and show you the best of Japan. Make your travel in Japan the best one ever with Michi Travel Japan!
Tomoyo Hamaoka
Client Service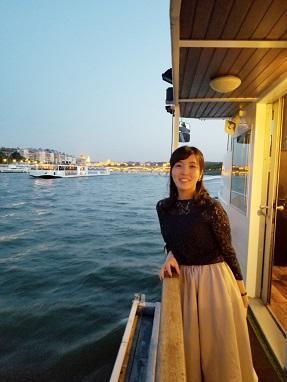 I have been interested in introducing Japanese culture since I was in university. When I was an exchange student at university in the U.S, I was a member of Japanese language exchange club, and had opportunities to present on Japan to other students. Instead of anime or manga which typically came to their mind, I presented traditional cultures such as tea ceremony or flower arrangement that I had learned from my childhood. This experience made me realize how unique and diverse Japanese cultures are, and I started to embrace a passion for spreading them to people around the world.
Every year, a couple of my friends from all over the world come and visit Japan, and I really enjoyed taking them to various areas. I also love to travel to see my foreign friends. They showed me around local places which I would not be able to find by myself. Travel can be more special and interesting if you have someone with local knowledge. I would like our guests to experience diverse aspects of Japan with my local advice and assistance, and visit Japan repeatedly. As a member of Michi Travel Japan, I will do my best to help create your memorable and unforgettable trips. It will be my pleasure if my guests become fans of Japan after traveling with us.


Rie Furuki
Client Service, Certified National Guide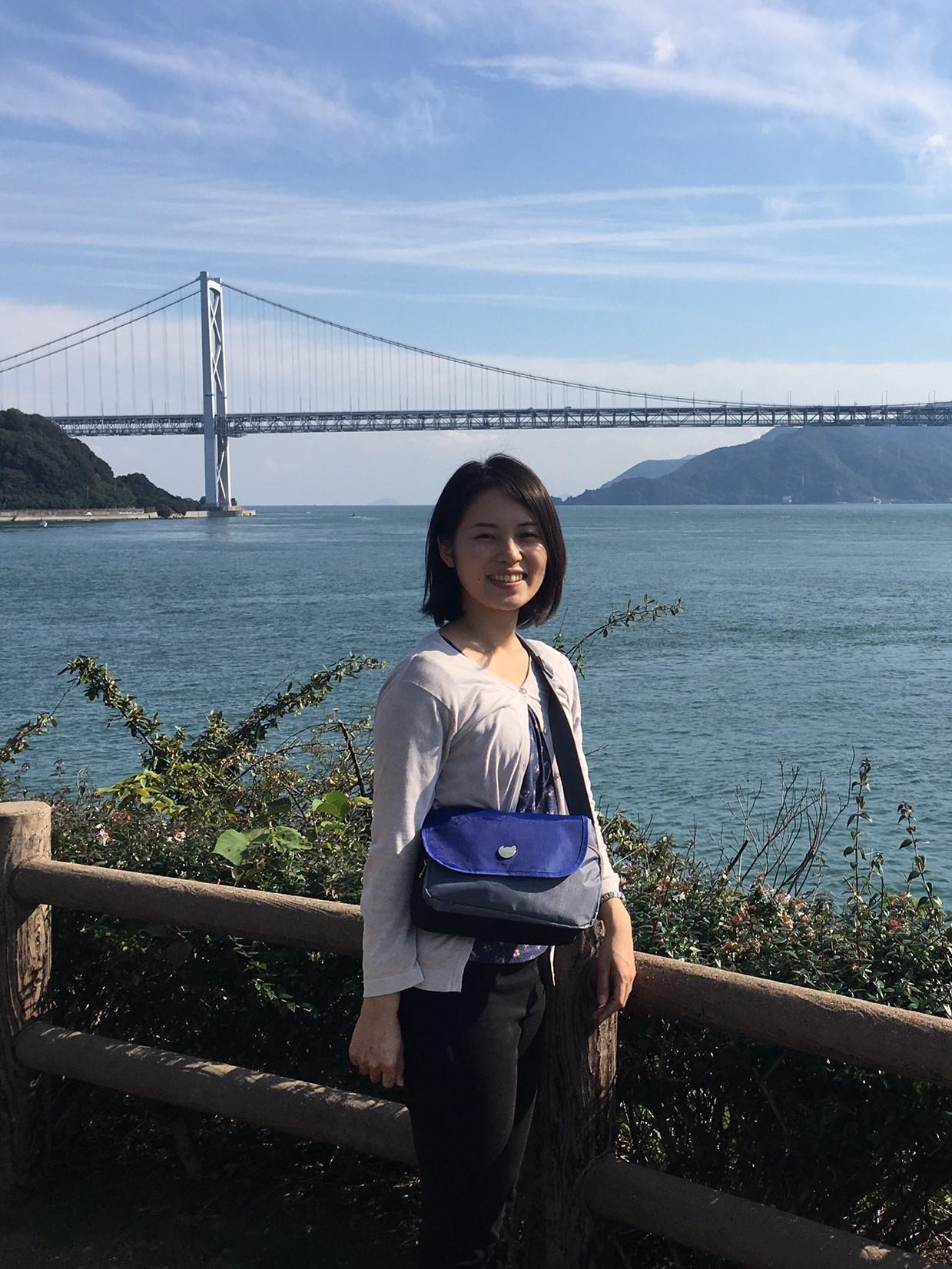 I was born and raised in Hiroshima, a peace memorial city, and have been in love with traveling since I was a child. During my time as a student at Osaka University, I studied Thai language and had a chance to spend time in Thailand for one year as an exchange student. My passion and love for Thailand made me come back to the country to travel again many times. After graduation, I worked in Nagano before moving to work in Thailand for three years. Through my experiences of living abroad and exchanging ideas with foreigners, I gradually realized unique charm and beauty of Japan. I became attracted to Japan once again.
Now I am excited to be able to explore Japanese sightseeing places, cultures, history etc. while assisting my customers visiting Japan from all around the world. It would be my great pleasure to make your travel as memorable and enjoyable as possible.
ท่านจะได้รับความสะดวกสบายในการเดินทางและได้รับความทรงจำที่น่าประทับใจจากประเทศญี่ปุ่นกลับไปอย่างแน่นอนค่ะ
Yumi Ishikawa
Client Service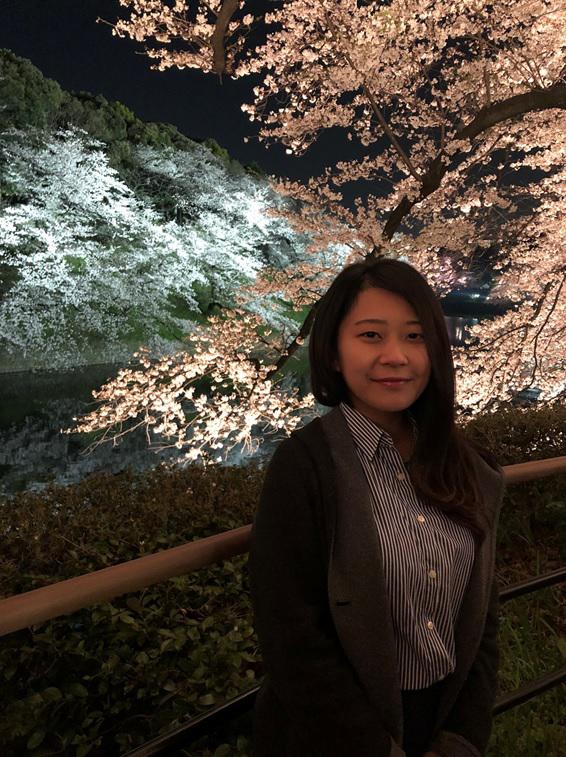 I love traveling because traveling has enriched my life and even broadened my horizons. I was originally born and raised in the bay area in Tokyo. When in the high-school, I decided to study abroad to improve my English skill and spent 1 year in Tasmania(Australia) as an exchanging student. Since then I have been keen on traveling. My host family took me around Tasmania while I was there and after finishing the study, I traveled around Sydney, Cairns and Uluru. When I was in the University I traveled around Japan and many countries from Europe to Asia. All these experiences inspired me and, they made me realize how Japan is attractive and Japan has full of marvelous destinations. Therefore, I always wanted to introduce various aspects of Japan such as the beauty of the nature, the good food, the art and the diverse Japanese culture. Then I joined Michi Travel Japan to support your trip in Japan. Japan has many aspects that can meet your requests, and even make your dreams come true. I will do my best to make your trip in Japan special. It will be my real pleasure if you could have unforgettable trip with us.
Arisa Sakamoto
Client Service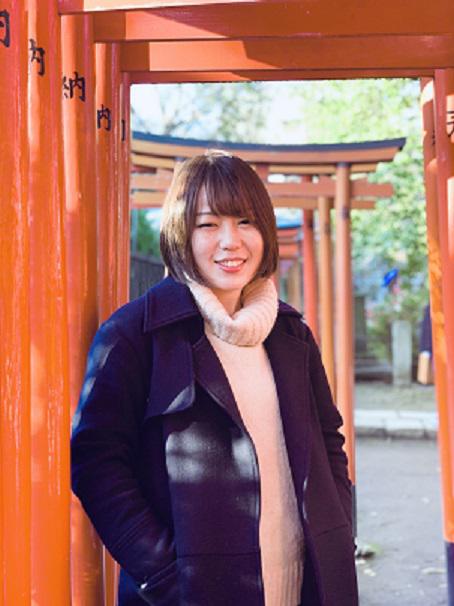 When I first got to know Michi Travel Japan, I quickly became confident that this was the ideal job I had been looking for. I would like to make people happy through planning unique itinerary for each guest, which is precisely what Michi Travel does.
I love traveling both within and outside Japan. Enjoying breathtaking nature, beautiful artworks, pretty views of cities, and food I have never had, traveling always allows me to discover new things. Traveling, especially traveling abroad, is also an opportunity to change my way of thinking, since it is often times a very different experience compared to what I'm familiar with.
I was born and raised in Yamanashi, where Mt. Fuji is. When I was a child, I used to go to Fuji Five Lakes when visiting my grandparents and became acquainted with the beauty of nature around Mt. Fuji. I also spent time in Hokkaido and Tokyo for several years. I have traveled a lot and I found different appealing aspects in different areas and noticed that Japan is a beautiful country that has so many places to visit with different faces each season.
My greatest pleasure would be making your travel to Japan the fondest memory that you would look back years after. I am looking forward to helping you fulfill your wishes and create a trip that exceeds your highest expectation.
Megumi Shoda
Client Service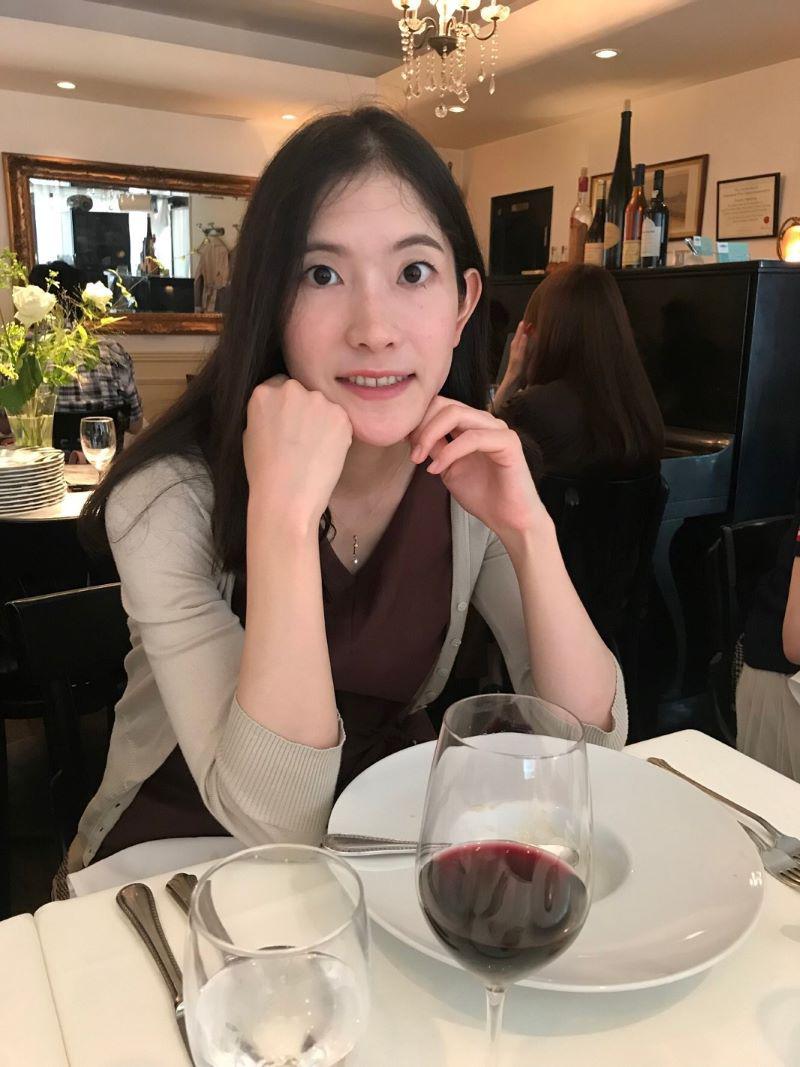 I was born and raised in Tokyo. Since my childhood days, I have been in love with traveling mostly outside of Japan. Traveling abroad always makes me realize that there are parts of the world beyond my knowledge and imagination, which has contributed to my personal growth.
Through my days in Spain during my first year of university, I became a fan of the country where I spent 10 months studying at a language school in a small town. Even in this remote town, people were talking very highly of the experiences of traveling to Japan and it made me rethink the charm of my own country.
After graduating from university, I worked 4 years in a HR department of a medical company. I have had opportunities to guide my friends from different parts or the world and through these experiences I came to think that it would be wonderful if I could share diverse aspects of Japan with more people coming from outside.
There is a thing that I love: Having tasty pancakes at fancy cafés. In Tokyo, you can enjoy variety of pancakes. I have visited most of the famous cafés serving pancakes and I know which ones are worth visiting. If you are interested, I am happy make suggestions.
As a member of Michi Travel Japan, I will do my best to make your trip as memorable and enjoyable as possible.
Yuka Baba
Client Service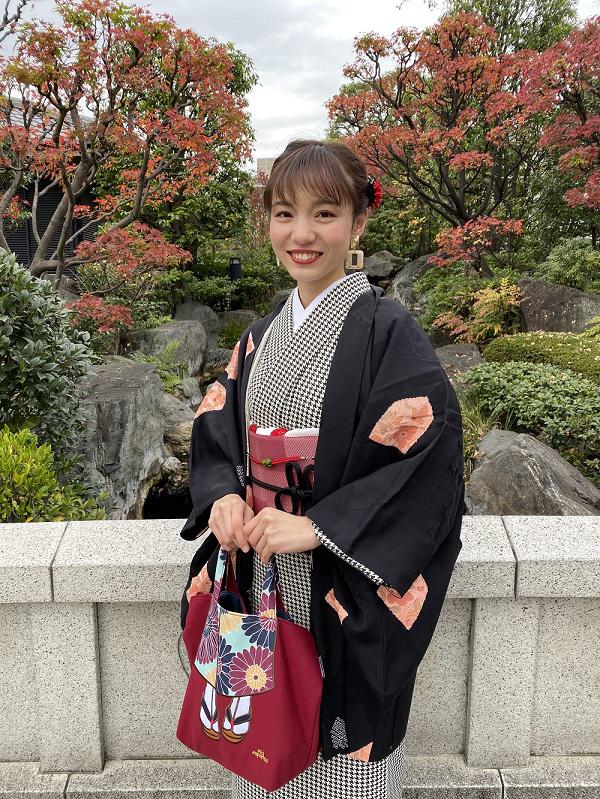 I was born and raised in Shizuoka, at the foot of Mt. Fuji. During my college years, I had a chance to study abroad in the UK and participated in Japanese culture festivals as a volunteer. Since I had 2 years of experience in learning how to wear a kimono, I helped out at the kimono booth to explain the history and manners when wearing a kimono and put it on to visitors. I was delighted that everyone enjoyed wearing a kimono and had so much interest in Japanese culture. Communicating with each guest made me rediscover how attractive my own culture was, and I strongly felt the urge to introduce this to other people around the world. Fortunately, I am able to do this through my job by creating a personalized travel plan and introducing the rich culture of the various regions in Japan to our customers. I hope you will have a memorable experience that will enrich your life by traveling through our beautiful country.
Atsumi Morizono
Client Service, Certified National Guide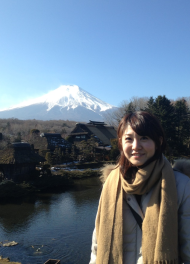 I was born in Nagasaki, located in the Kyushu island of Japan. I have long wanted to introduce Japan to people from all over the world since when I was a junior high school student. After graduating from university and worked three years in Tokyo for one of the most famous travel agencies in Japan, I joined Michi Travel in 2014 to make my career dream come true. It has been a real pleasure to work with clients from all around the world looking for unique travel experineces in Japan. Our customers are looking for custom-made private itineraries and travel experiences. So, I was fortunate to introduce not only famous destinations, such as Tokyo, Kyoto, and Hokkaido but also countryside including Nagasaki, which is my hometown. I will continue to do my best for all of you make a wonderful trip throughout Japan as a member of Michi Travel.