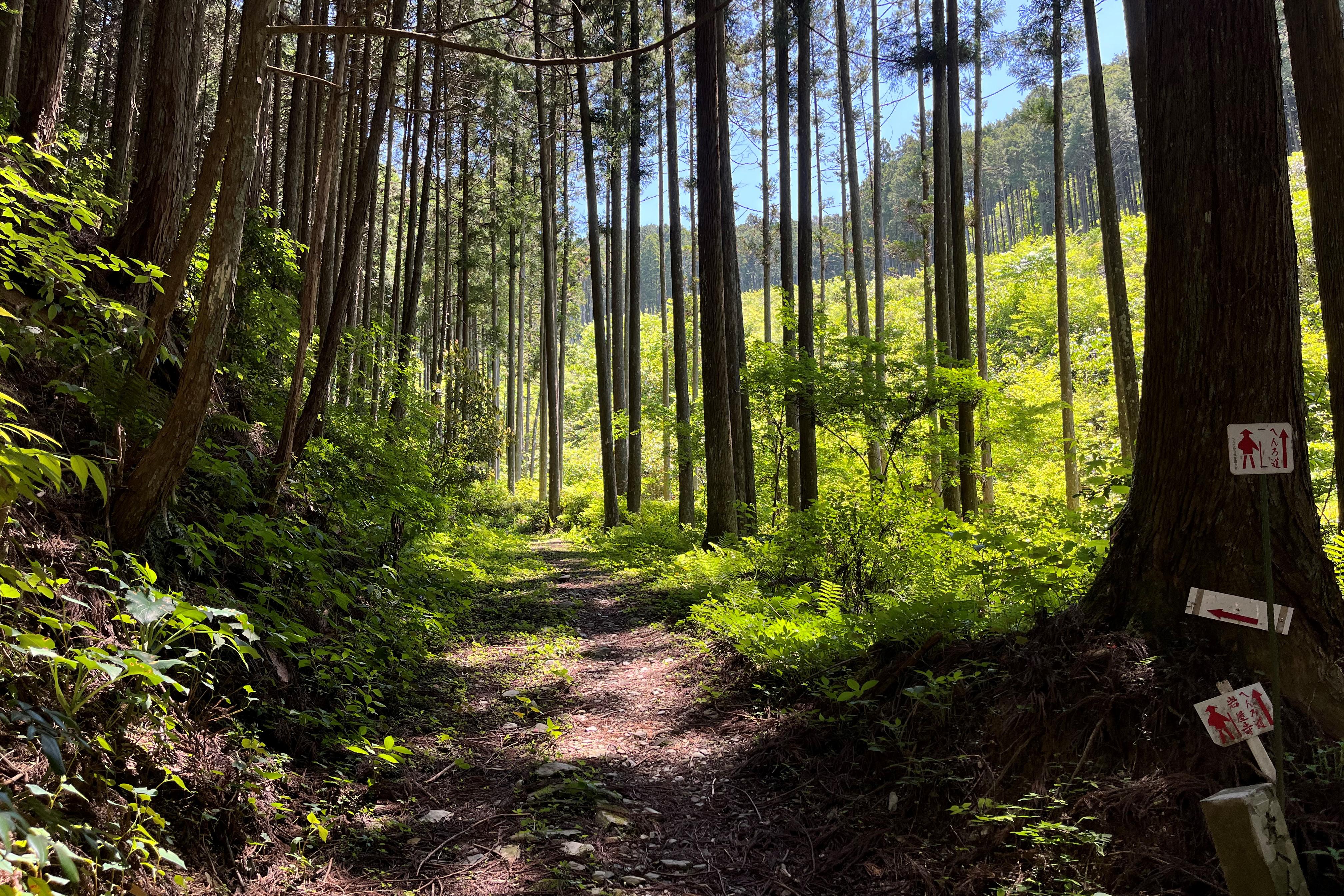 "Henro" is a pilgrimage route connecting 88 temples and sacred sites in Shikoku believed to have been trained by Kukai, also known as Kobo Daishi, a monk who founded Japanese Shingon Buddhism. Henro is the longest circular pilgrimage route practiced over 1200 years of history, extending four prefectures in Shikoku for about 1,400 kilometers, which could take 40-50 days on foot.
This 1-day tour is designed for those who stay at Matsuyama city or Dogo Onsen, and want to get a feel of Henro by walking a historical pilgrimage route and visiting awe-inspiring temples. Hike in the mountain trail and experience a religious journey of Shikoku Pilgrimage following the footsteps of Kobo Daishi and the pilgrims in the past.
Sample Itinerary (10.5-hour tour)
In the morning, meet your guide at your hotel in Matsuyama city or Dogo Onsen. Move to Kumakogen-cho by bus (about 1 hour).
Arrive at Daihoji Temple, the 44th temple situated in a deep forest. This temple was founded in the early 8th century and Kukai visited this temple in 9th century.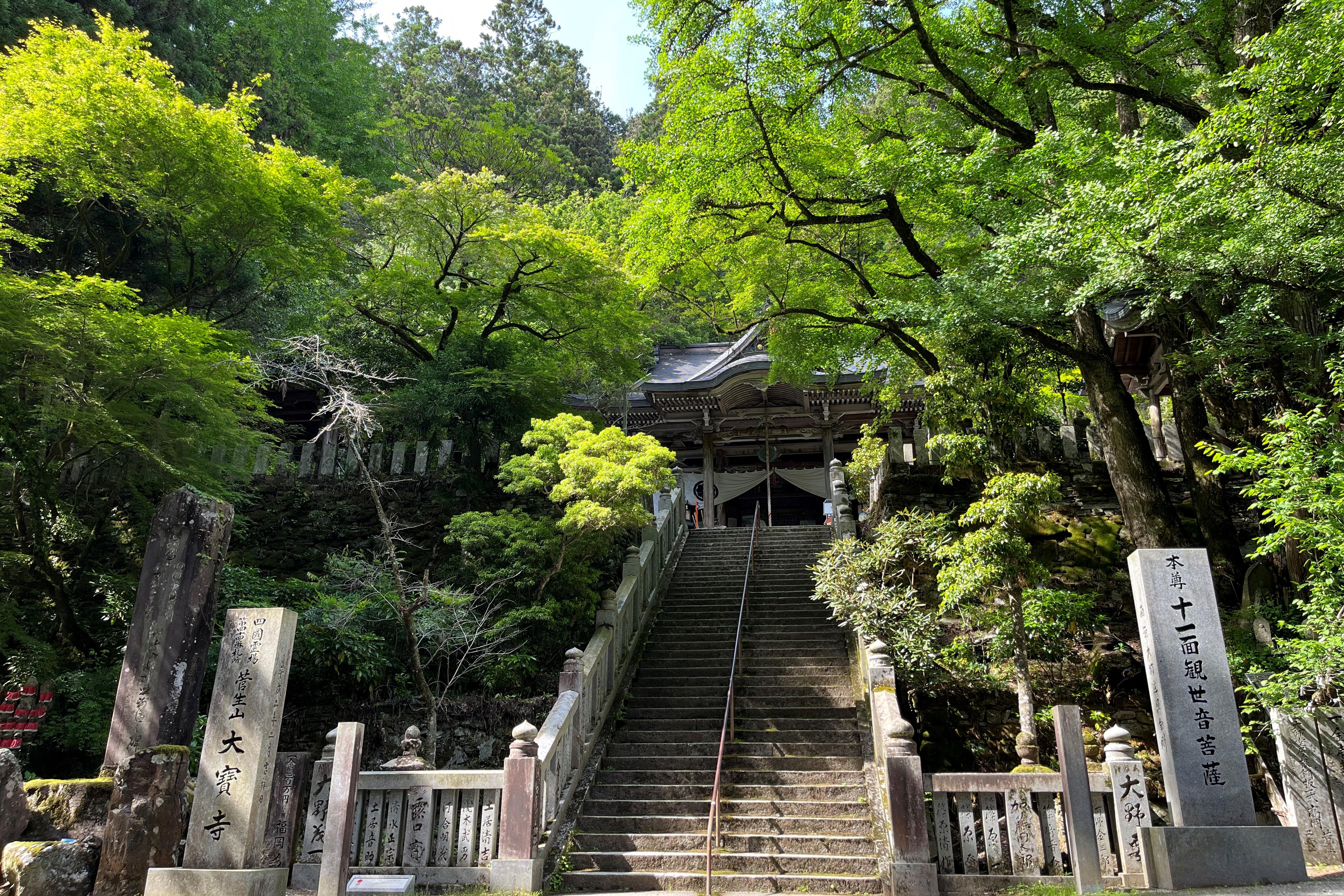 The trail from temple 44 to 45 is about 10 km. With an elevation gain of about 540 meters (1771 feet), the hiking takes 3.5 hours. After visiting Daihoji Temple, start hiking along the historical pilgrimage route to Iwayaji Temple, the 45th temple. You will walk primarily on unpaved natural trail through forests, with only a few sections of roadway. Visitors can feel the atmosphere of old days. Actually, walking on a historical path like this makes the walking experience special since most parts of what used to be a pilgrimage path is paved highway nowadays.
In the woods, you will hear birds singing. Along the way, stop by a small village which used to be lined with lodges for pilgrims. In the old days, there were 15 pilgrimage lodges and about 300 pilgrims stayed overnight.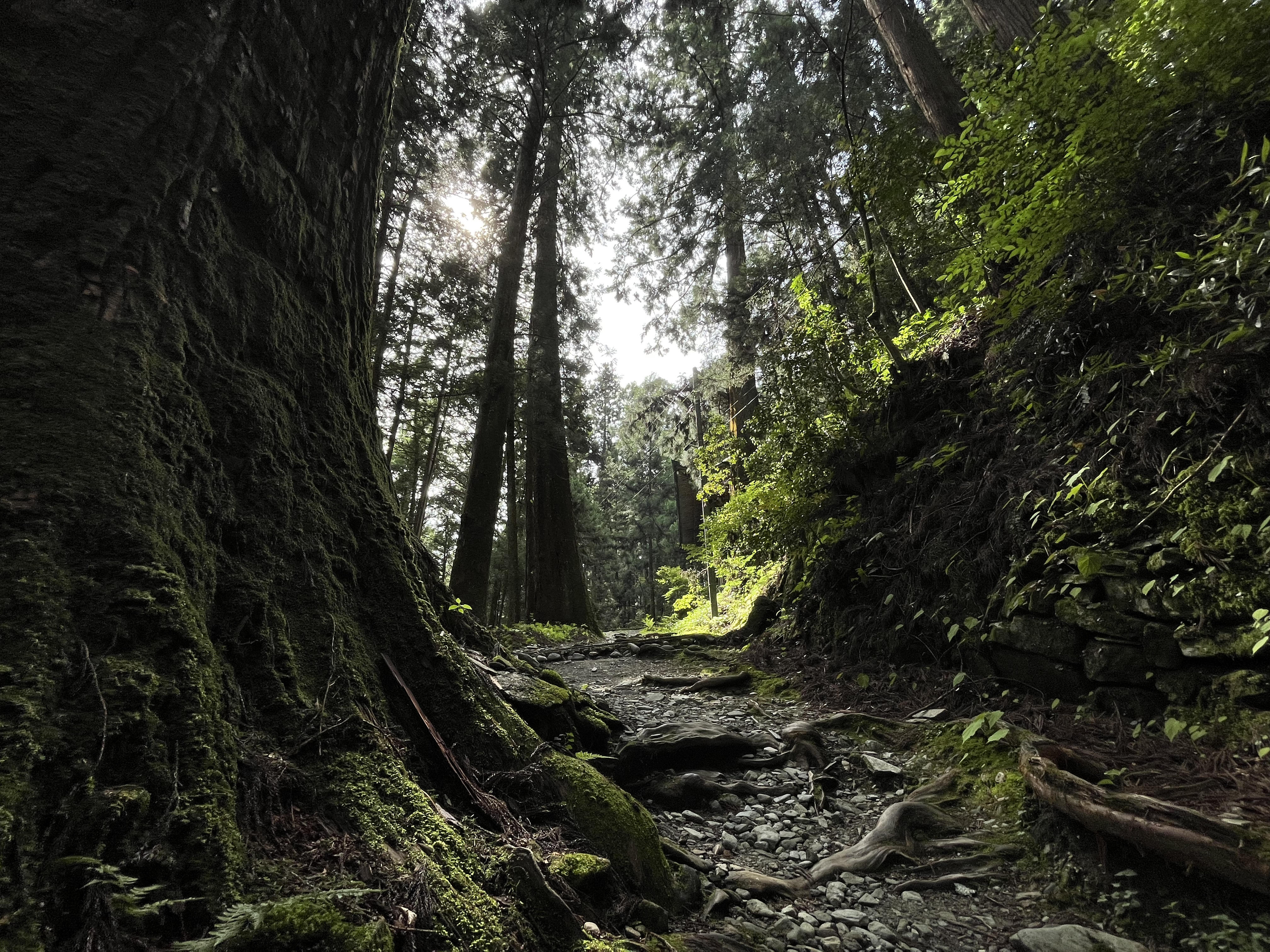 After lunch, continue walking through pastoral landscapes and deep forest. Approaching Iwayaji Temple, you will find the steep slope called Hatcho-zaka. Pilgrims in old days considered this slope as a road for ascetic training. Walking along a final decent, you will see Iwayaji Temple, enchantingly situated in the mountain.
Once you step into Iwayaji Temple, the 45th temple, you will be overwhelmed by the landscapes surrounding the temple. It is standing in a gorge surrounded by huge rocks. It had been worshipped as a sacred place for ascetic training even before Kukai visited the temple in 9th century.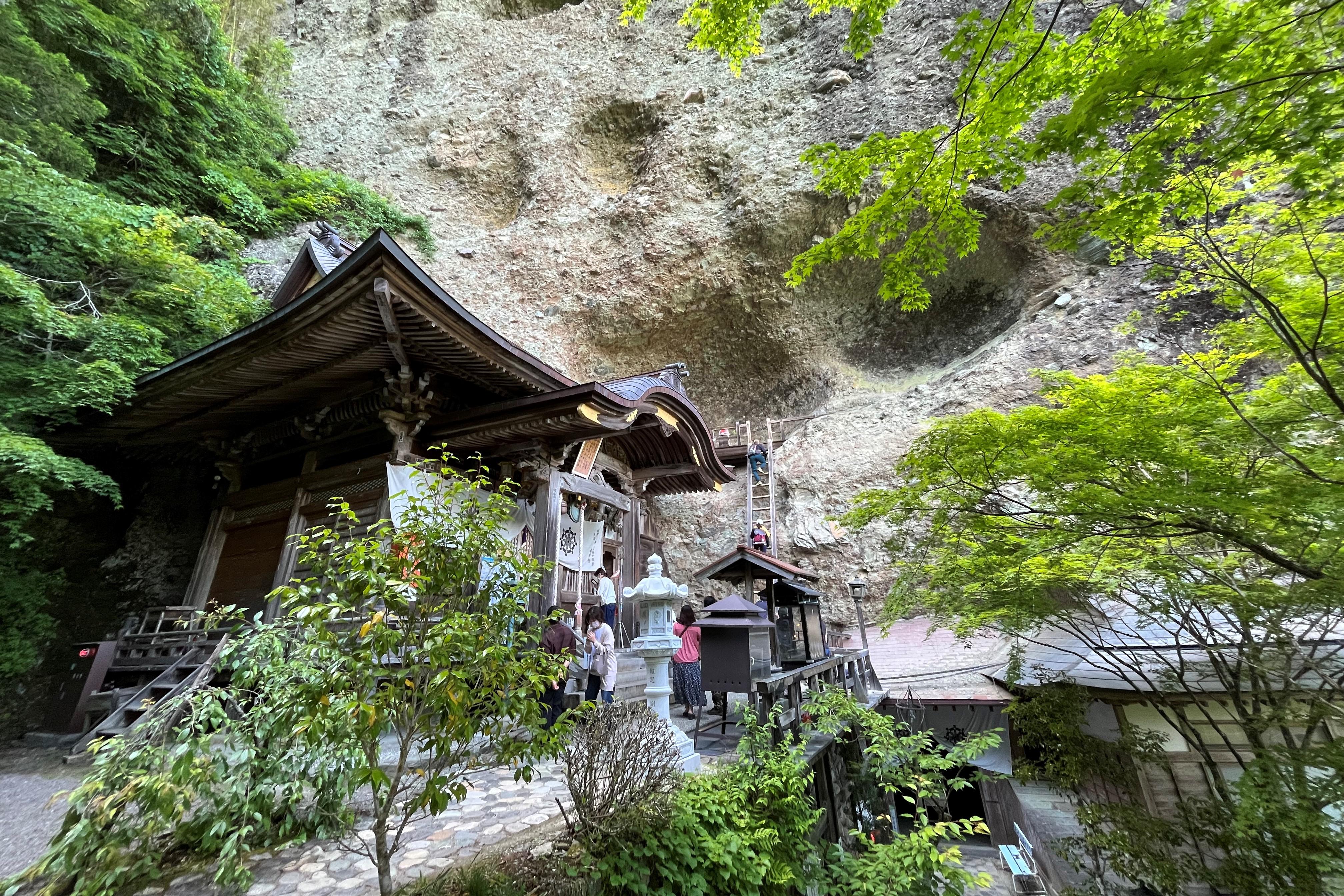 Return to Matuyama city by bus.
Note: The tour involves hiking for 10 km with an elevation gain of about 540 meters (1771 feet). If you prefer shorter walking distance, a car can be partially arranged, upon prior request (at your expense).
Price for this sample itinerary
(price per group)
| | 2 persons | 3 persons | 4 persons |
| --- | --- | --- | --- |
| 10.5 hours | 94,000 yen | 101,000 yen | 116,000 yen |
(10% consumption tax included)
Including: Licensed English-speaking guide, admission fees, public bus between Matsuyama and Kumakogen-cho, lunch, service charge and consumption tax
Note:
Private vehicle between Matsuyama city and Kumakogen-cho for direct transfer (NO vehicle during the hike) can be arranged with the extra fee for about 30,000 yen. Private vehicle for whole day can be arranged with the extra fee for about 75,000 yen. Please note that the price differs depending on the number of guests and vehicle type.
If you are interested in Ajikan, unique meditation method of Shingon Buddhism, or a private talk with the monk, please let us know. We would like to check the availability and cost, and rearrange the itinerary to incorporate the activity.
Tours can be arranged for a larger group. We will recommend appropriate transportation taking your group size into consideration.
Payment
Please pay by credit card. You will receive an E-mail with an URL where payment can be made online. The page is protected by Secure Sockets Layer (SSL) technology to ensure the safety of your credit card information. We accept Visa, Master Card, American Express, Diners, and JCB.
Request for a Private Tour
Private Tours in other destinations
We can also arrange privately-guided tours in other destinations throughout Japan. Also, your tours can be tailored to your specific interests such as culture, food, and nature.