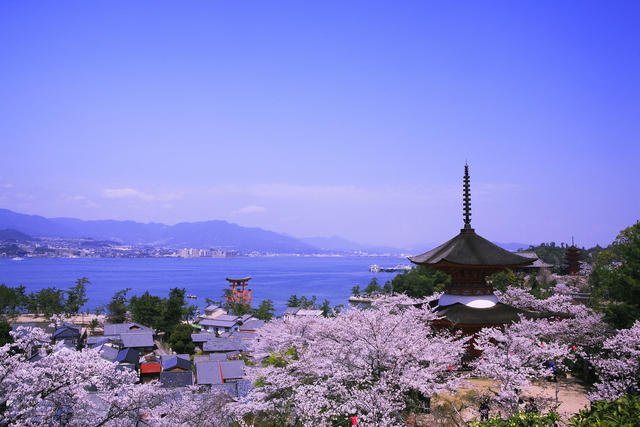 This nine-day itinerary covers highlight of Western part of Japan. This plan has a good blend of Japanese history, traditional culture, urban lifestyle, contemporary art and architecture, various culinary experience, and stunning landscapes. Arrive in Kansai International Airport and start your trip from Osaka. After experiencing Osaka's unique urban yet local culture, move to Hiroshima by bullet train. In Hiroshima, learn about tragic history and the city's message for peace as well as Itsukushima Shrine in Miyajima Island. Then, head to Naoshima island, a heaven for contemporary art lover. Finally, enjoy your visit to Japan's centers of authentic culture and enchanting ancient capital cities, Kyoto and Nara. The itinerary can be customized to better meet your interests and expectations (add more destinations in western Japan, or remove any destination above, etc.)
Sample Itinerary Overview
Day 1 Arrive at Osaka
Arrive at Kansai International Airport and transfer to Osaka. Here, there are Universal Studio, a theme park with rides and shows of movies, animations and cartoons, and Kaiyukan, a popular aquarium among children and families. Explore the city of Osaka as you like. Stay at a deluxe hotel for two nights.
Day 2 Osaka, Culture and Gourmet Tour
Enjoy privately guided tour of Osaka. Visit Osaka Castle, a major historical monument of Osaka. You will be escorted to Dotonbori, the city of "Kuidaore" which literally means "eat until you drop." People in Osaka love to eat; there is a wide variety of foods from casual dining to exclusive gourmet restaurants including Kobe beef.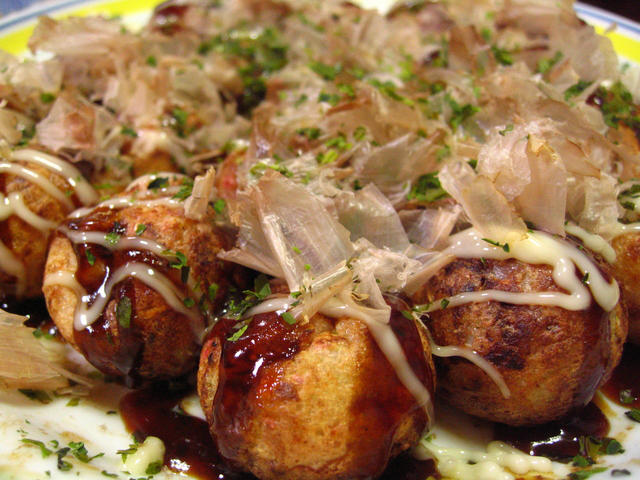 Day 3 Hiroshima
Transfer to Hiroshima by train. Half Day privately guided tour in Hiroshima. You will be guided to Atomic Bomb Dome and Peace Memorial Park. Stay at a deluxe hotel for one night.
Day 4 Miyajima Island
Privately guided tour to Miyajima. It is a sacred beautiful island home to UNESCO world heritage Itsukushima Shrine. Take a walk to ropeway station and go up to Mt. Misen, where you can overlook the view of Seto Inland Sea. Stay overnight at a deluxe ryokan in Miyajima Island. After sunset, island gets very quiet. Illuminated shrine gate in the evening is a great treat that only those who stay in an island can enjoy.
Day 5 Naoshima
Transfer by train and ferry to Naoshima, an island of stunning harmony of nature and contemporary art. Chichu Art Museum displaying only three artworks by Claude Monet, James Turrell, and Walter De Maria is in underground with only natural light pouring down. Stroll around Art House Project that renovates old houses innovatively into artworks. Explore the island and stumble upon art installations. Stay for one night at Benesse House designed by architect Tadao Ando. Optional: Lovers of modern and contemporary art might want to extend your stay in Naoshima to visit other islands such as Teshima and Inujima, where you can enjoy other contemporary arts and museums. These islands are also a paradise those who love contemporary art and architecture. You feel like rethinking relationship between nature and people as well as urban life and once-isolated islands.
Day 6 Kyoto
Transfer to Kyoto. Privately guided tour of Kyoto. Visit Fushimi Inari Shrine where thousands of red gates are lining up in the sacred mountain. Tofukuji Temple has the largest and oldest Zen hall and dry landscape garden. Visit smaller tranquil garden where you feel like meditating. Stay at a luxury / deluxe hotel in Kyoto for three nights, or you may want to stay in Japanese style ryokan or Machiya type residence.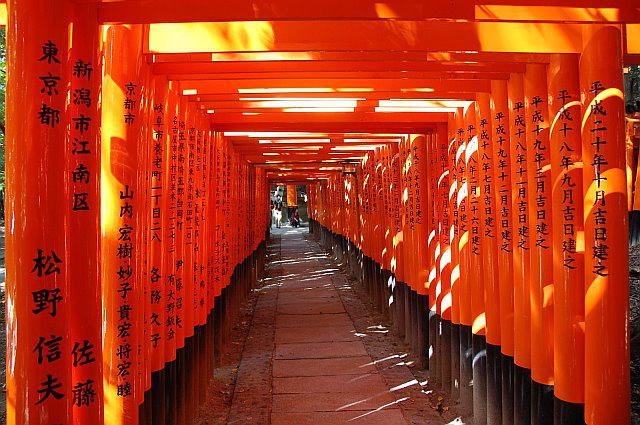 Day 7 Kyoto
Kyoto at your leisure. We will suggest sites to visit according to your interest.
Day 8 Day trip to Nara
Enjoy a private guided day trip to Nara from Kyoto. In Nara Park, you will see many deer that are believed as messengers of God. The Great Buddha in Todaiji Temple is the most popular site. Take a walk to Kasuga Grand Shrine and a promenade garden. You will be escorted back to Kyoto.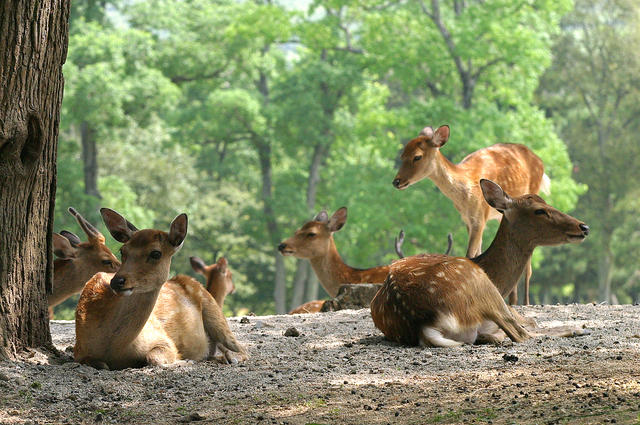 Day 9 Fly from Osaka
Transfer to Kansai International Airport.


The tour price will differ according to many factors such as choice of accommodation (e.g. 5-star or 4-star hotel, hotel or ryokan), way of transportation (e.g. train, private car), number of days with a private guide, duration of your tour, or seasonality. Please contact us and let us know what your ideal travel look like. One of our tour consultants will come up with an ideal plan and cost for you.
Contact us
For more information, or to start customizing your own itinerary, please contact us.
Michi Travel Japan
Tel: +81-3-5213-5040