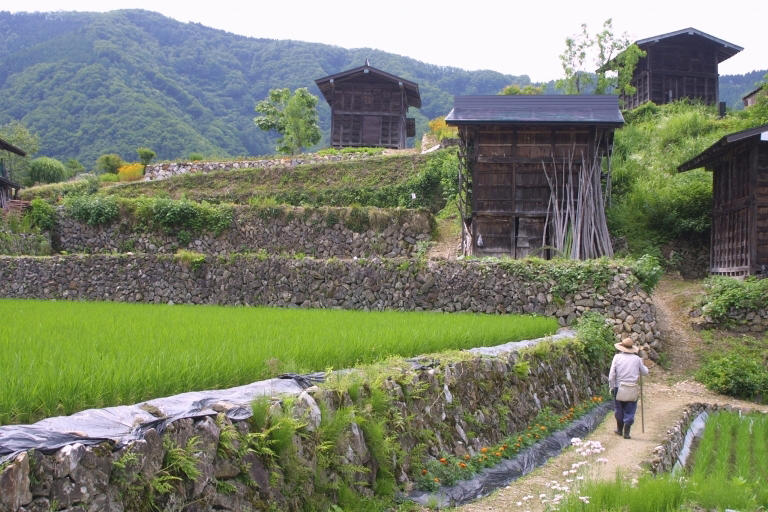 This 10-day "Unspoiled Traditional Towns" journey covers both mountain and coastal areas which allows you to enjoy spectacular natural scenery and countryside landscape, which are cannot be found along the more crowded beaten track. Unique old towns of Japan lie in the Japan Alps mountain and Noto Peninsula. Enjoy the historical post town, beautiful castle, and a historical village famous for thatched roof houses registered as the UNESCO World Heritage site. Well-planned itinerary and local guides as well as private transfers will ensure your worry-free adventures in rural areas full of delightful encounters. A number of precious moments include walking through old post towns that transport you back in time, exploring countryside by bike and on foot, immersing yourself in a hot spring, and eating local delicacies both in mountain and seaside villages.


Sample Itinerary Overview
Day 1 Beautiful castle and rural area
Take a bullet train from Tokyo to Nagano. You will be met by your guide and a driver. Visit Zenkoji temple. Then, explore the pastoral area and visit wasabi farm where fresh and genuine wasabi is grown. Wasabi ice cream will be a unique and pleasant experience. In Matsumoto, you will see one of the most beautiful castles that retains its original form. Stay in a small hotel or near-by onsen ryokan for two nights.
Day 2 Old post towns in Nakasendo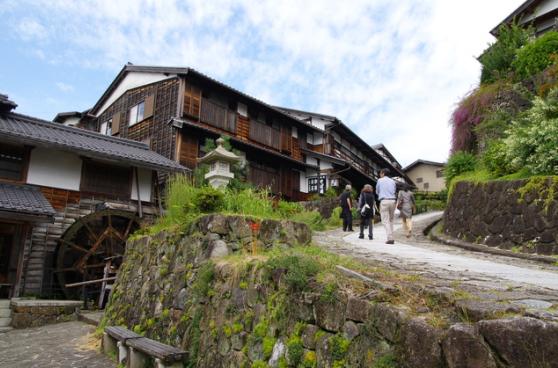 Private day tour to Tsumago and Magome, the old post towns along Nakasendo old path that offered accommodations for travelers hundreds of years ago. If you like, you can do hiking between two post towns, Magome and Tsumago. Walking through these historical areas, you will feel like you have been transported back in the old days.
Day 3 Japan Alps and Okuhida
Transfer through Okuhida area surrounded by Japan Alps mountains. Depending on the season, you can get a spectacular view by riding a ropeway and do a light hiking. Then, your driver will take you to Takayama. Ranked as one of the must-visit places by Michelin Voyager Pratique Japon, Takayama is a sought-after old town. Takayama is also famous for local food such as fine Takayama beef and Takayama ramen noodle. Stay 2 nights in Takayama at deluxe hotel or ryokan.

Day 4
Hida Furukawa
Just by 15 minutes ride of train from Takayama, the nostalgic atmosphere of another historical town welcomes you. Enjoy cycling tour or walking tour which allows you to explore peaceful rural area and countryside.
Day 5 UNESCO World Heritage site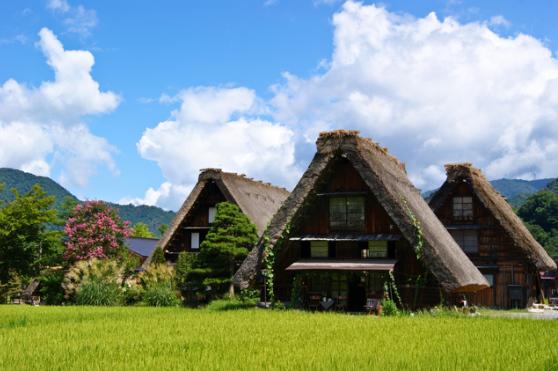 Your private tour will include a morning tour in Takayama including a visit to morning local market, as well as visit to Unesco-registered village, Shirakawa-go, one of the most picturesque sites for photographers. The town also gives us insight into what it means to live in harmony with severe nature. Stay in a farmhouse-style inn in this well-preserved district. (Alternatively, you can move to Kanazawa to stay in more modern accommodation.)
Day 6 Kanazawa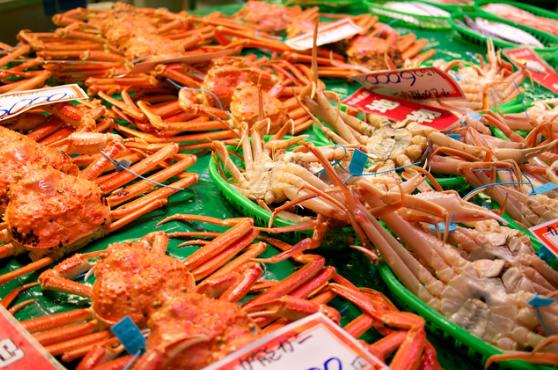 Transfer to Kanazawa by private car. Enjoy another beautiful historical town, Kanazawa. In your private tour, visit one the most famous Japanese gardens, Samurai House or local market. This city is a home to a number of traditional crafts, such as pottery, lacquerware and Kimono dyeing. Stay for 1 night in Kanazawa at deluxe hotel or luxury ryokan. Or, if you wish to get rejuvenated in hot spring, it is highly recommended that you stay at a luxury onsen ryokan in Yamashiro Onsen for 1 night.
Day 7 Komatsu / Kaga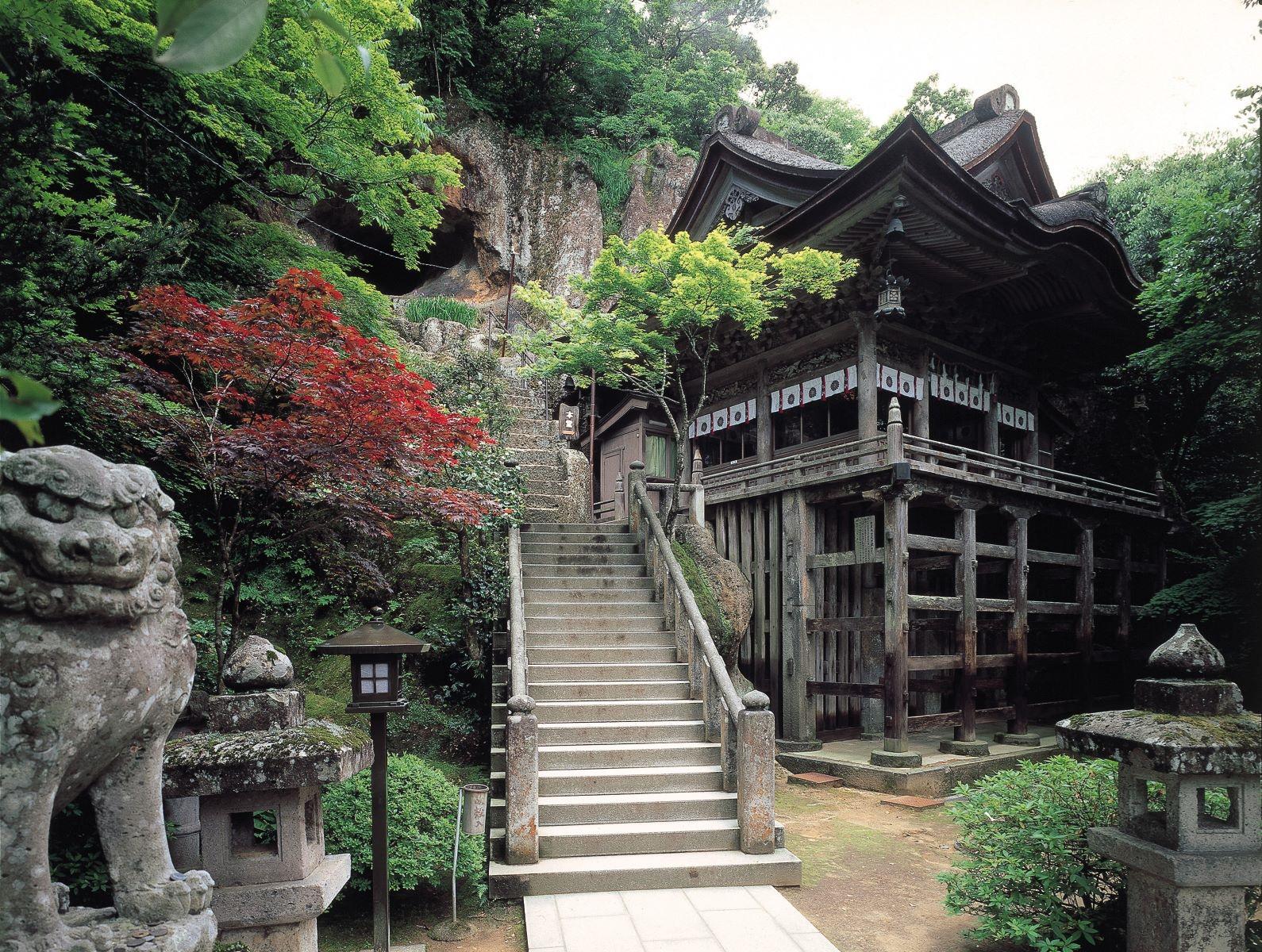 Photo Copyright: Ishikawa Prefectural Tourism League
Enjoy private tour to Komatsu and Kaga areas by private car. Visit ancient Shirayama-Hime Shrine with 2,000 years history, boating the Grand Shrine of over 3,000 Shirayama shrines in Japan. Mt. Hakusan is regarded as one of the three sacred mountains in Japan. Move to Natadera Temple which was founded in 717 and is an essential part of mountain worship of Hakusan. The main hall built partially into a large cave on huge rock wall is quite remarkable. Then, you will see Hashitate town preserving sumptuous houses of the shipowners who made fortune from trading by Kitamaebune. Stroll around Kakusenkei Gorge to appreciate scenic waterfall and mountain stream. Stay in Kanazawa for 1 night.
Day 8 Wajima - Noto Peninsula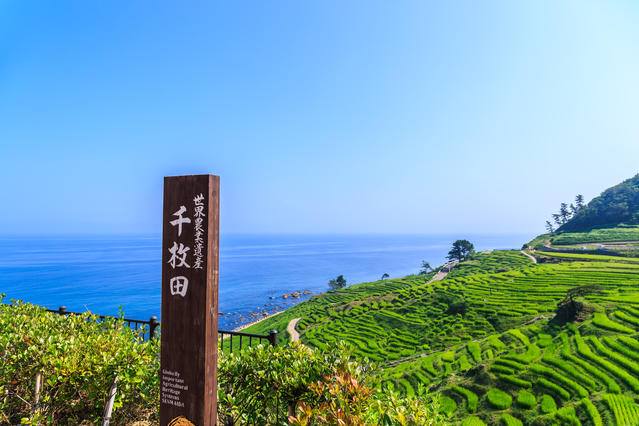 Transfer to Wajima on Noto Peninsula by private car. It may look an off the beaten path destination, but Wajima is nationwide famous for its lacquerware produced since late 15th century as sophisticated traditional Japanese crafts and for the morning market said to have originated more than 1,000 years ago. Enjoy strolling around the old town to find a variety of craft products as well as locally produced vegetables, fresh seafood just brought from ocean, and so on. Other charms of this area is scenic beauty of local rice terrace, Shiroyone Senmaida, old houses founded by historical figure, and spectacular coastline with rocks overlooking the Sea of Japan. Stay in highly exclusive remote retreat ryokan at a tip of the peninsula for two nights.
Day 9 Cape Suzu - Noto Peninsula
Spend a relaxed day on your own. Take a walk in the surrounding area such as Cape Suzu known as Sanctuary Cape introduced in ancient Japanese myths, observatory, promenade along the coast, Blue Cave and more. Enjoy soaking in hot spring and taste outstanding meals using wagyu beef, seafood and vegetables served in the ryokan.
Day 10 Fly back to Tokyo
Take a morning flight back to Tokyo from Noto Airport.

The tour price will differ according to many factors such as the rank of accommodation (e.g. 5-star hotel, 4-star ryokan), way of transportation (e.g. train, private car), number of days with a private guide, duration of your tour, or season. Please contact us. One of our tour consultants will come up with an ideal plan and cost for you.
Contact Us
For more information, or to start customizing your own itinerary, please contact us.
Michi Travel Japan
Tel: +81-3-5213-5040