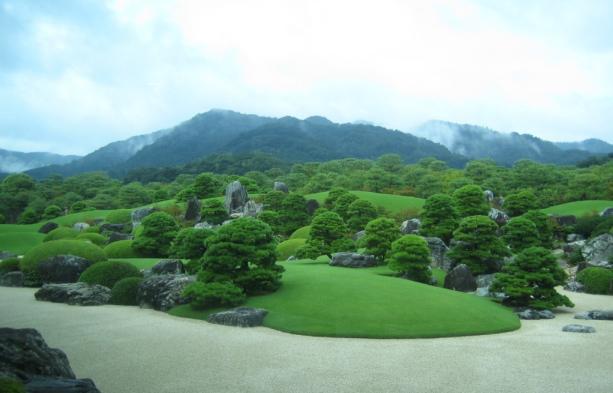 Traditional and historical Japanese gardens are best sites to see Japanese aesthetics. Both artistic landscape gardens with seasonal plants and dry landscape gardens at Zen temples help you get relaxed for meditation. Enjoy visiting various styled gardens in Kyoto and other historical cities, and experiencing traditional Japanese spirits which are represented in plants, rocks, and total design. Some exclusive sites can be included in your privately guided tours.
For more information about Japanese gardens, please click here.
Sample Itinerary Overview
Day 1 Arrive at Kyoto
Arrive at Kansai International Airport and transfer to Kyoto. Stay at a deluxe hotel for four nights. Explore the traditional town Kyoto at your leisure.
Day 2 Kyoto
Privately guided tour of Kyoto. Explore famous gardens in major temples such as the rock garden in Ryoanji Temple or the promenade garden in the Golden Pavilion. Exclusive sites such as Katsura-rikyu and Saihoji (moss temple) can be arranged.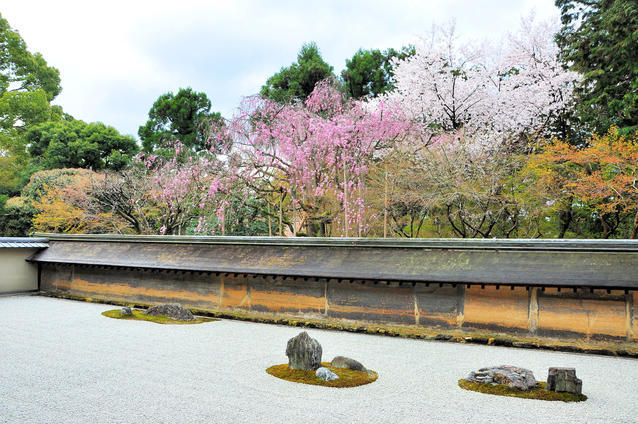 Visit also hidden gems of Kyoto among such as Taizo-in at Myoshinji, Tofukuj, and Daitokuji.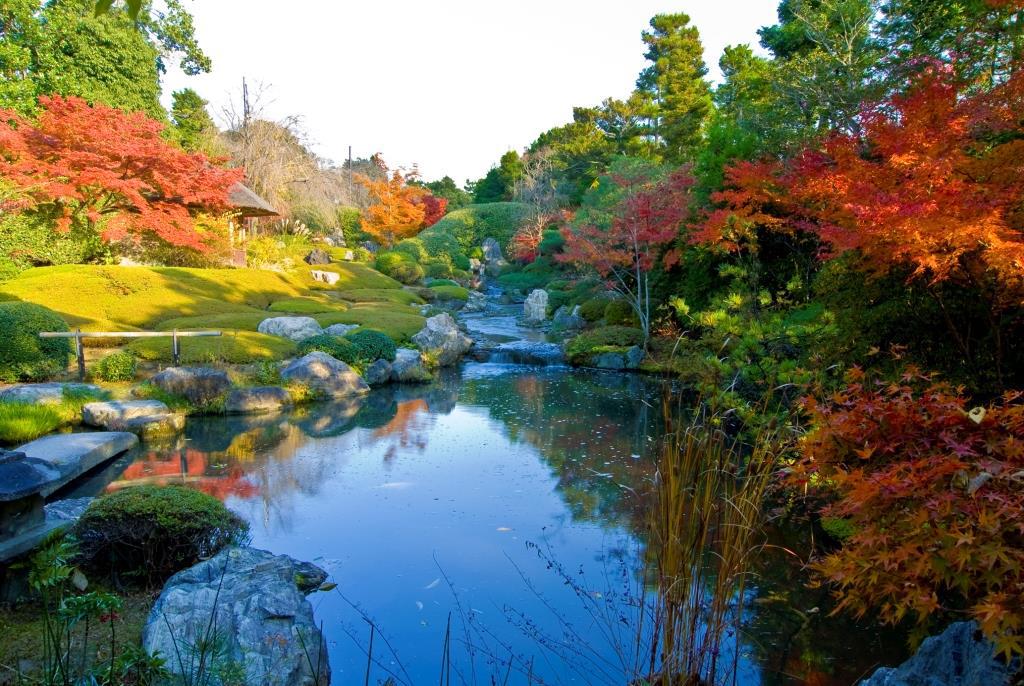 Day 3 Kyoto
At your leisure in Kyoto. We can give recommendations on gardens and detailed instructions how to explore them on your own.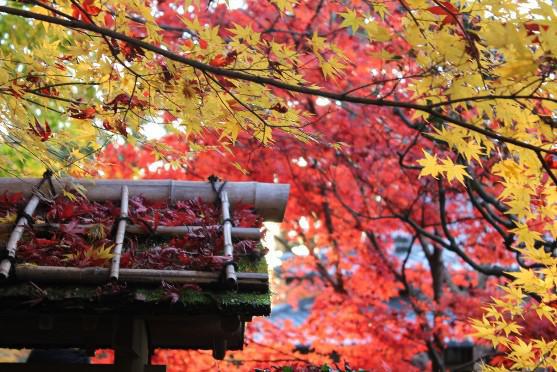 Day 4 Nara
Privately guided tour of Nara. Visit Nara Park, The Great Buddha, Kasuga Shrine, and a promenade garden at Isuien.
Transfer by train to Koyasan, a sacred mountain and pilgrimage site of Buddhism. Kongobuji has vast beautiful karesansui garden. Stay at a monastery with a Zen garden for one night.
Day 6 Okayama
Experience traditional morning chanting service at your monastery before your departure. Transfer by train to Okayama. Visit Korakuen, one of the best three gardens along with Kairakuen in Mito city and Kenrokuen in Kanazawa. Stay at a hotel in Okayama.
Transfer by train to Matsue. Stay for two nights at a lake side deluxe ryokan with a Karesansui-style garden. The pine trees in the garden are over 200 years old.
Privately guided tour of Matsue and Izumo with a private car. Enjoy an exclusive back garden tour of Adachi Museum of Art. The garden was #1 ranked in "Journal of Japanese Gardening" magazine. Visit Izumo Shrine which shares a deep connection with the Japanese myths.

Please see our special article on the top gardens in Matsue and Izumo (Shimane prefecture) that we hope will inspire you to explore this fascinating area of Japan.
Day 9 Transfer to Kansai International Airport
Note:
This plan includes visits to various regions. If requested, it is possible to include more days of privately guided tours or private cars.
The tour price will differ according to many factors such as the rank of accommodation (e.g. 5-star hotel, 4-star ryokan), way of transportation (e.g. train, private car), number of days with a private guide, duration of your tour, or season. Please contact us. One of our tour consultants will come up with an ideal plan and cost for you.
Contact Us
For more information, or to start customizing your own itinerary, please contact us.
Michi Travel Japan
Tel: +81-3-5213-5040