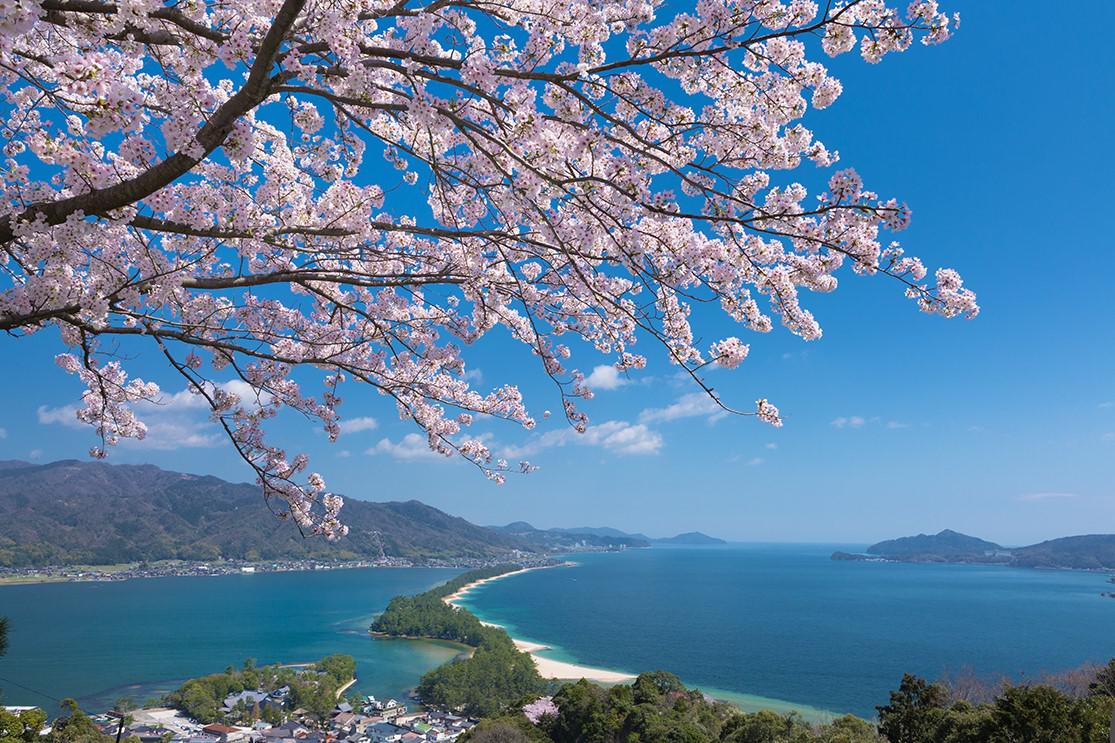 Facing the Sea of Japan on its north side and including greenery mountains on its south side, the northern part of Kyoto prefecture boasts scenic coastlines, tranquil landscapes, and high-quality hot spring. Thanks to the abundant nature, this area is also blessed with a variety of rich food cultures from fresh seafood to seasonal ingredients of mountains. The area's history dating back to ancient times when people from Asian continent first settled in Japan is full of Japanese mythologies. Take a short trip to "Kyoto by the Sea" and surroindg area where you can encounter and discover hidden charms.
Day 1 Tamba Sasayama, Fukuchiyama and Ayabe tour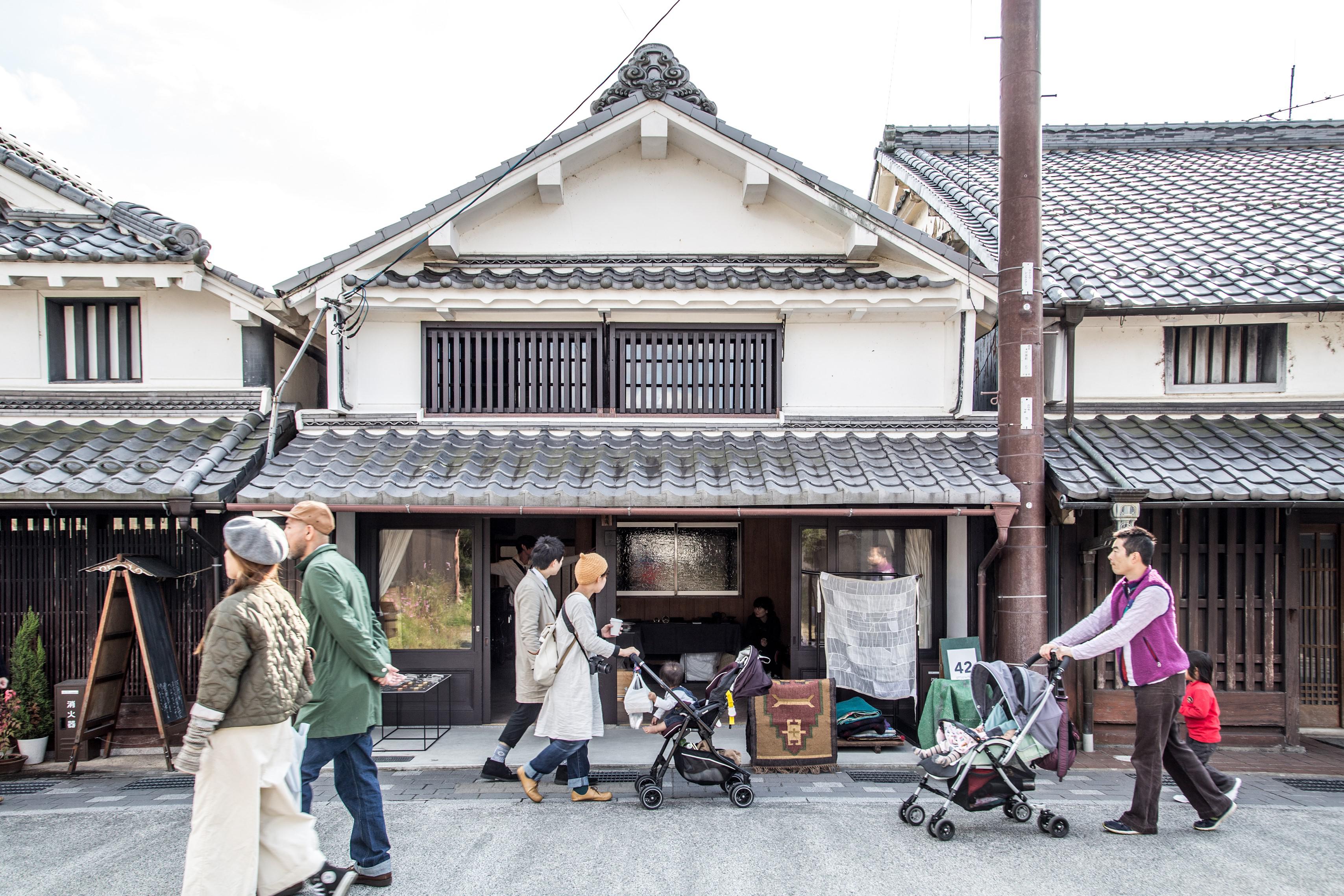 This itinerary assumes staring Day 1 in Osaka or Kyoto, but it is customizable depending on where you stay.
In the morning, start your journey to the northern part of Kyoto and surrounding areas. Enjoy around 1 to 1.5-hour drive to Tamba Sasayama, a former castle town flourished as an important point for traffic between Kyoto and rural areas. In this town, the influences of Japan's ancient capital can be seen. Oshoin at Sasayama castle is similar to Nijo castle in Kyoto on its large-scale, exquisite appearance as well as the interior of a golden hall. In the area just next to Oshioin, there are many well preserved Samurai residences and mercantile houses, which are now transformed into Japanese craft or snack shops, restaurants, and cafes. Stroll in this area and you will feel as if you travel back in time.
The next stop is Fukuchiyama, another historical town which developed around Fukuchiyama castle. At a museum, learn the history of Fukuchiyama, especially Mitsuhide Akechi, the samurai who established this castle but ruled over Japan for only 10 days. From an observatory in the donjon, you can appreciate a fine view of the entire town.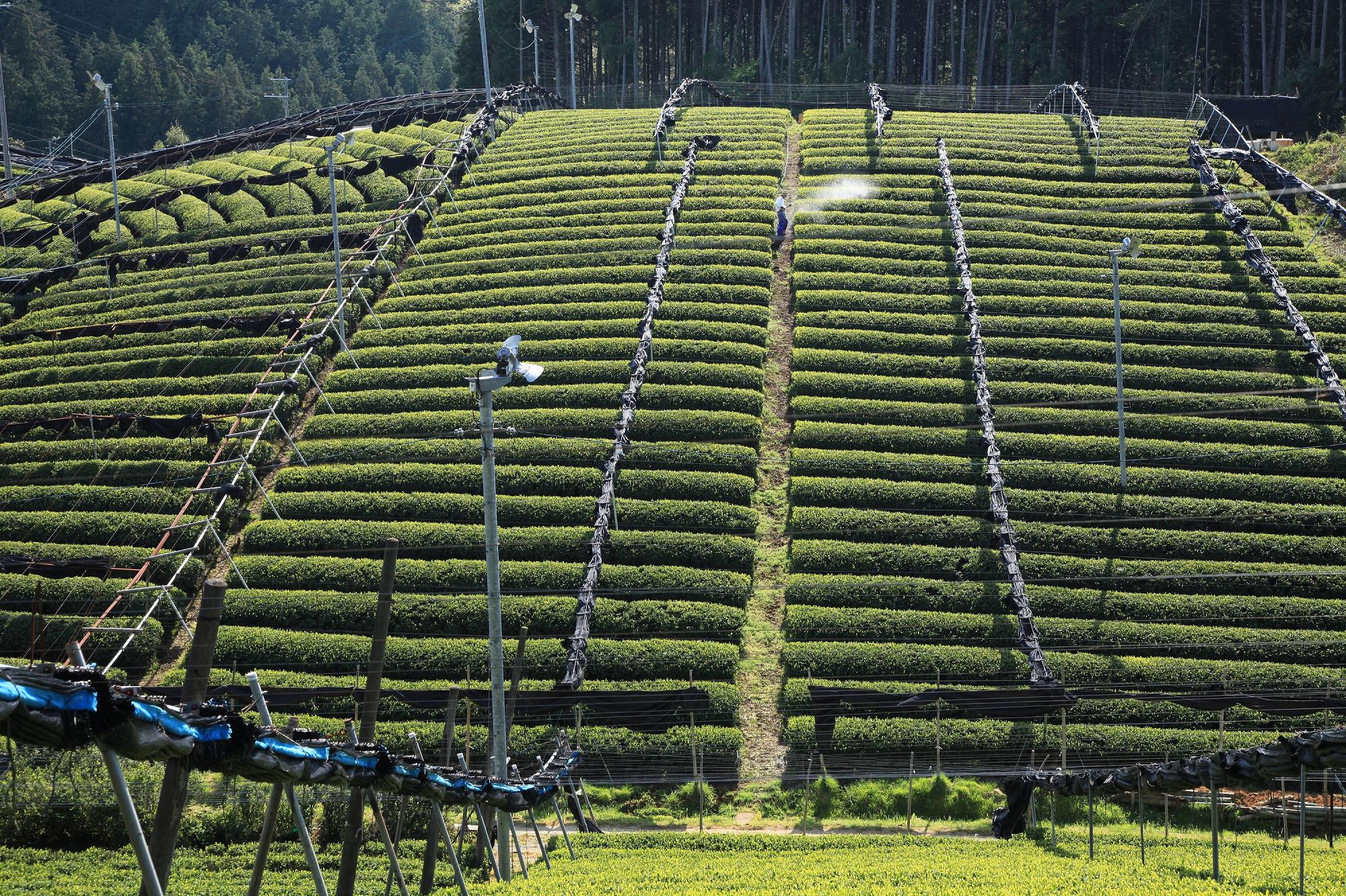 Drive shortly to the countryside of Ayabe. Ayabe's one of the most famous products is tea and you will visit a tea plantation. Admire its beautiful scenery as if a green carpet spread under the blue sky. Savor the rich taste of Ayabe tea and do not miss to try a variety of tea flavor sweets.
At night, we recommend you to stay in a family own local house in Ayabe. Join in a part of their ordinal life and enjoy experiencing a simple way of living in the rural area.
Day 2 Ayabe and Yosano tour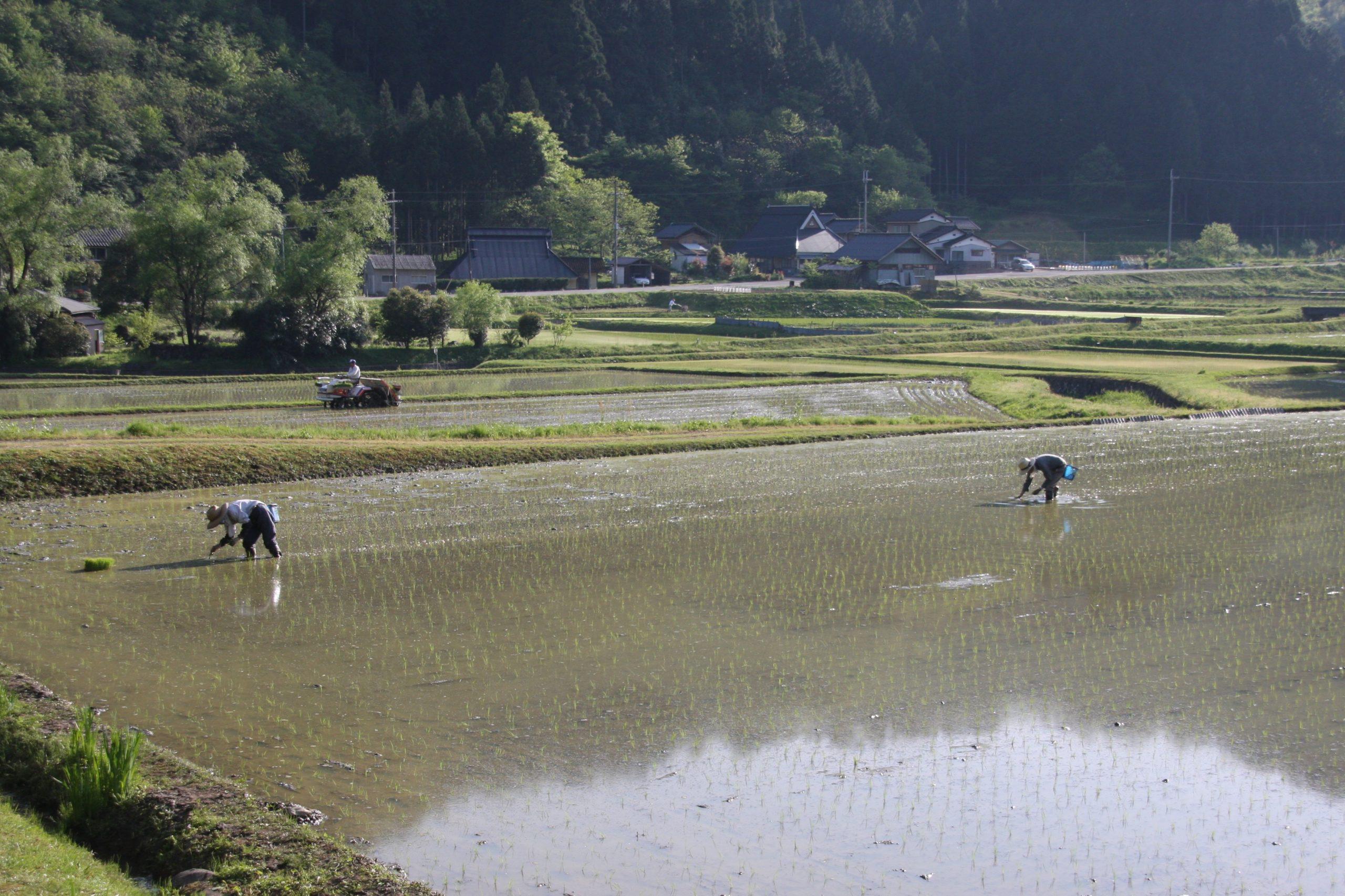 After enjoying a typical Japanese breakfast, explore your trip in Ayabe and more. At Omoto-mirokuden, you can take a look at an interesting structure called Senjojiki, a magnificent hall with 789 tatami mat-floor (around 1400sqm).
Thanks to the clear water of Kurotani river and a bitterly cold climate in winter, Ayabe has been a production area of Kurotani Japanese washi paper for 800 years. Kurotani paper is strong enough to be used in people's daily life such as for umbrella, lantern, and many others. Furthermore, Kutotani paper is used for shoji sliding doors at Nijo Castle in Kyoto as this paper can be stored for long time. On this day, enjoy experiencing the handmade papermaking process of Kurotani paper that has been passed down by artisans.
Before lunch, stop by Ameno Iwato Shrine built on a valley of a clear stream and Kehara rice terrace, one of 100 best terraces in Japan. For lunch, enjoy Italian dishes utilizing local fresh ingredients at a restaurant overlooking the landscape of rice fields and tranquil rural village.
In the afternoon, continue to drive to the north and visit Yosano area, the home of Tango Chirimen which is a unique nubby silk fabric first produced in 1720. Clean water and appropriate humidity throughout the year in this area have been best suited to produce high-quality silk fabric and now around 70% of kimonos in Japan use Tango Chrimen. On Chirimen street, historical Japanese buildings used for mercantile houses, bank, and clinic have been retained to this day and you will feel how the area flourished in the past. Also, visit some ateliers and learn about the feature and traditions of Tango Chrimen directly from artisans.
Early evening, check-in a ryokan, Japanese style accommodation. Indulge yourself in hot spring bath and savor the tastes of kaiseki, authentic Japanese full course dinner. A pleasant view of Amanohashidate, one of the most iconic sceneries in the northern Kyoto area will make your stay even more special.
Day 3 Kyotango and Ine tour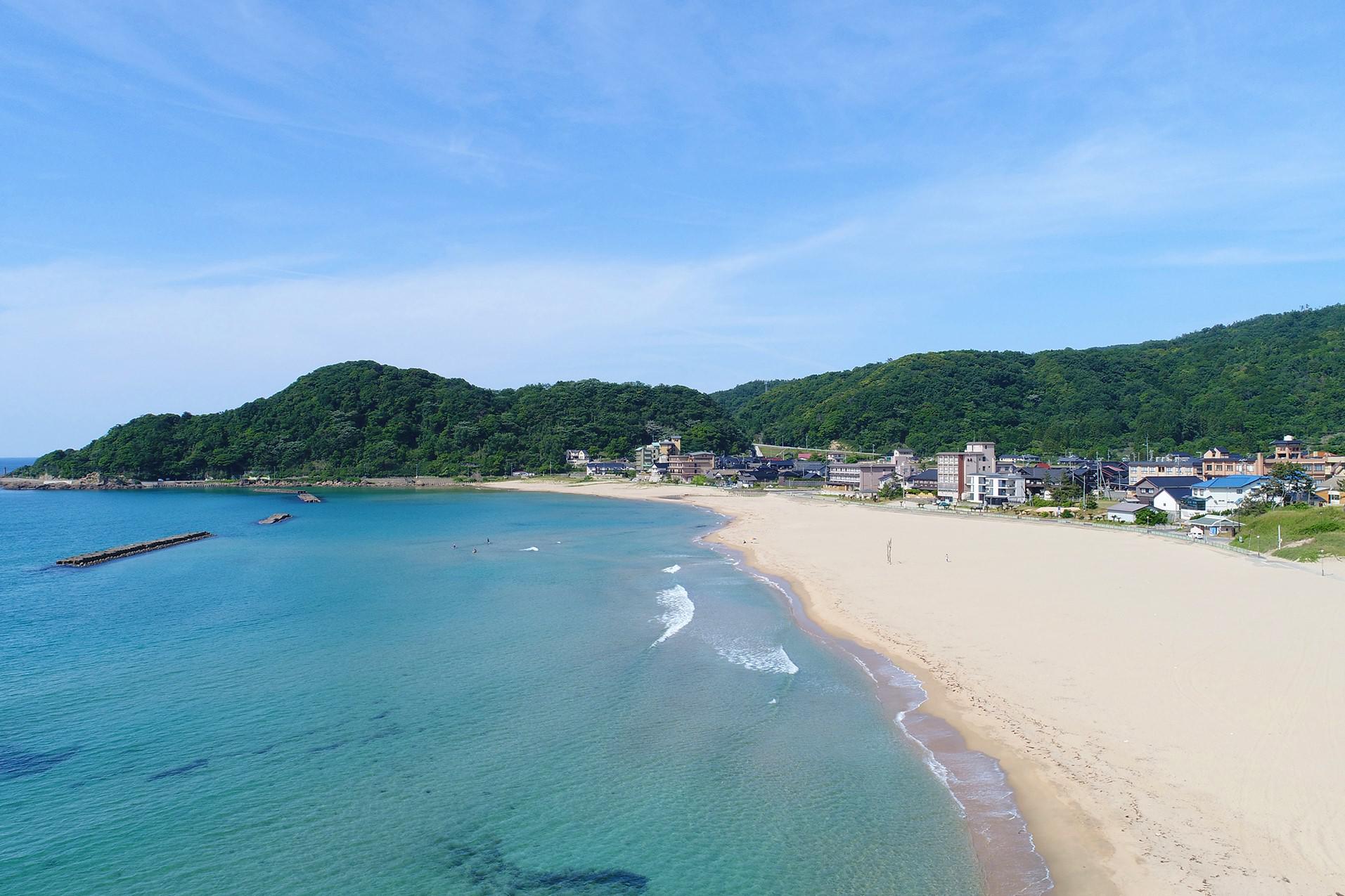 Let's discover Kyoto by the Sea of Japan on this day.
In the morning, stop by Yuhigaura Beach. Although this beach is well-known for the sunset view as it is shown on its name, literally means "Sunset Beach" in Japanese, it is also nice to take a walk under the sunshine. You will be able to appreciate the beautiful color contrast, white sand and crystal clear blue water.
Drive on the coastal road to Kumihama bay, the popular spot for cycling activity. During about 2 hours of cycling, enjoy not only fine views at some observatories but also many other interesting spots such as a historical mercantile house, an established Japanese sake brewery, and a farm for milk sweets and more.
After cycling, sit down and relax at a restaurant in a lush forest. Here, you can enoy fresh ingredients both from the sea and mountain cooked in a western style.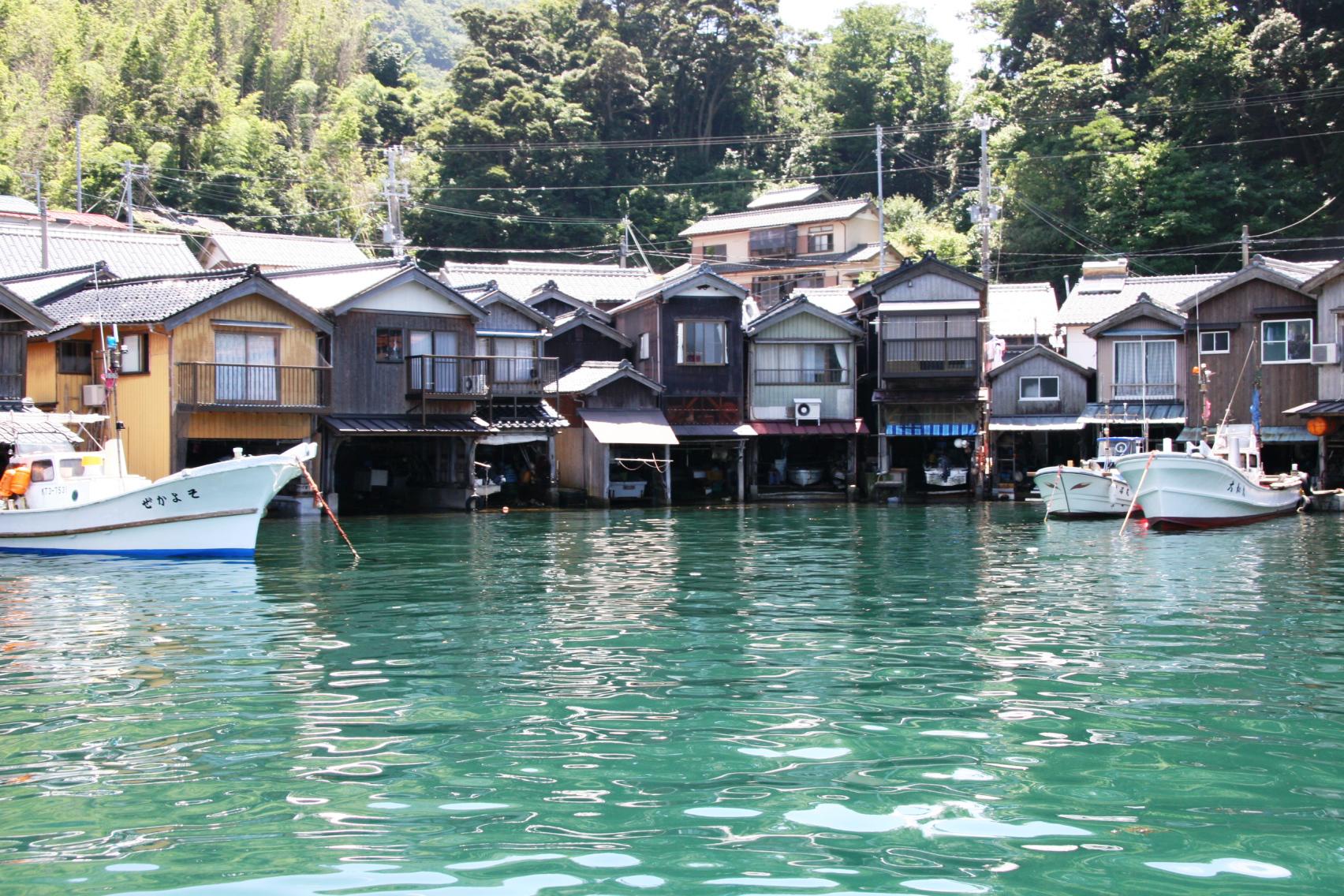 Then visit Ine, a small fishing village perched on a stretching land between greenery and coastal line of Sea of Japan. Ine's history dates back to ancient times but in Edo period, the area especially prospered as a fishing village and many boathouses were built on the shore at that time. Some of those wooden houses have been preserved along with many others built at later periods and now offer unique and picturesque scenery. In this area, you will be escorted to one of those houses. Observe an interesting structure of the architecture and learn how people have been used this boathouse in their daily life.
Lastly, visit Amanohashidate, recognized as one of the three best views in Japan. Around 3.6km sandbar covered with more than 5000 pine trees crosses Miyazu bay and creates superb scenery. Take a lift to go up to an observation point. From here, try "matanozoki", bend over and take a look at the view upside down between your legs. You will see it as if a dragon is rising to the sky. This scenery has been admired by people for centuries, not because of its beauty but also a mysterious story that Amanohashidate is related to the origin of Japan.
In the early evening, go back to ryokan and have a pleasant time.
Day 4 Miyama and Kyoto Arashiyama tour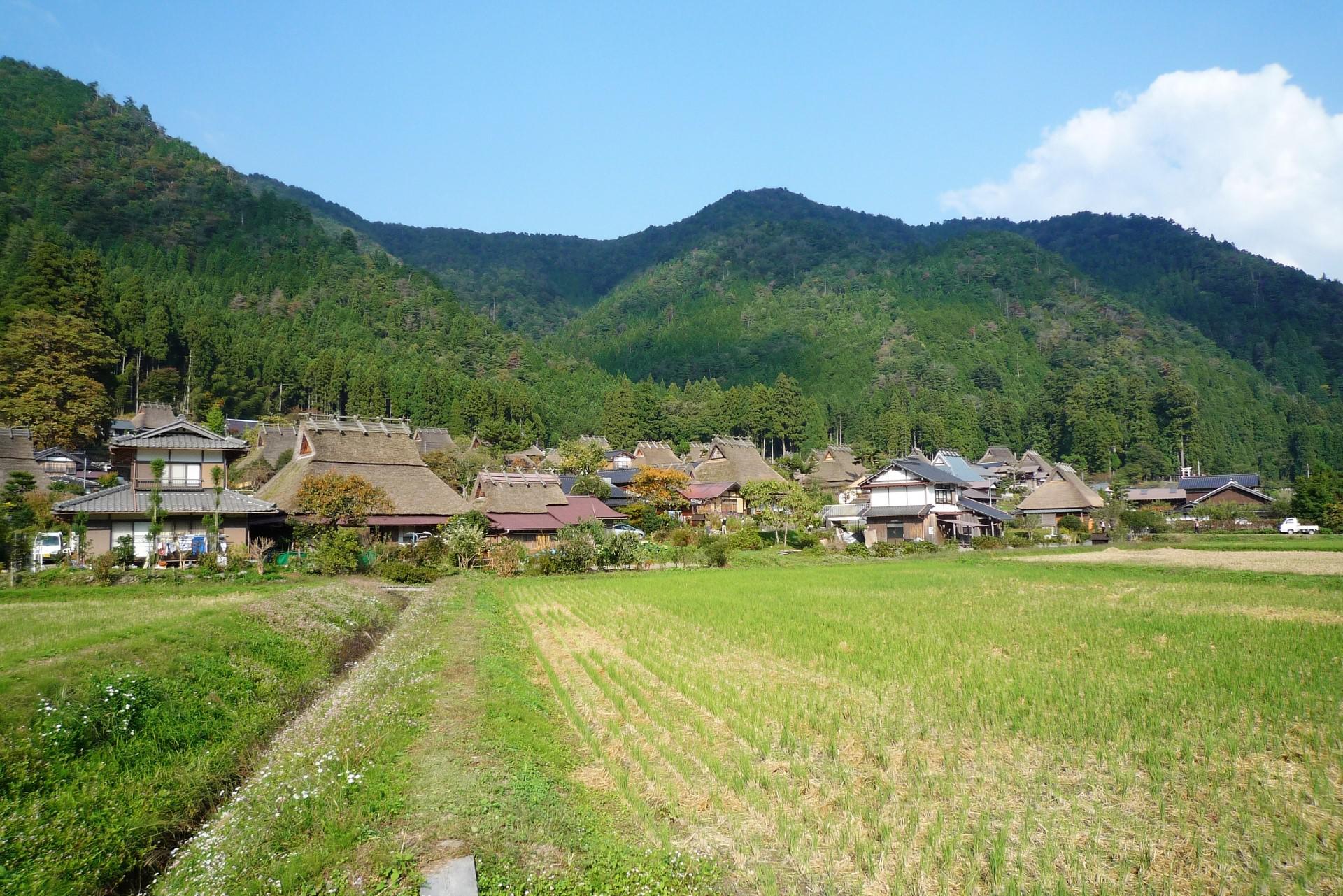 The morning at your leisure. Stroll around Amanohashidate's walking path on the sandbar under pine trees or on the shore of the white sand.
Leave with your tour guide for Miyama, a farming village where you will be able to appreciate a pleasant landscape of fields surrounded by mountains. This area is especially famous for more than 150-year old thatched-roof houses where people still live in. Visit one of them to see an interesting structure and a traditional way of living inside the house.
Thanks to the abundant nature, this area is well reputed for rich mountain ingredients. Enjoy your lunch utilizing fresh local food such as venison, boar meat, and a variety of vegetables.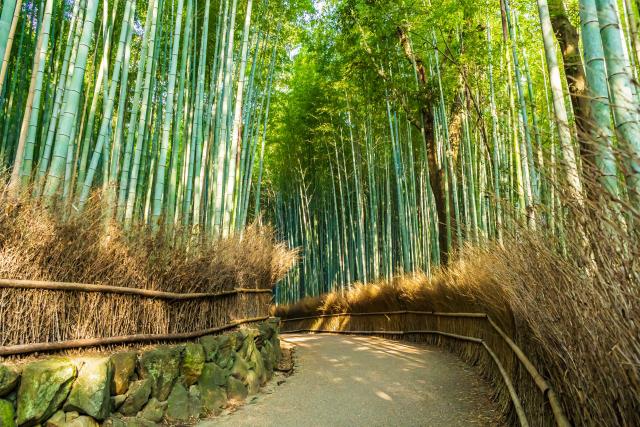 After lunch, drive for around 1.5 hours to Arashiyama area located in the northwestern part of Kyoto city. Take a walk in Sagano Toriimoto area which offers a beautifully preserved path with traditional houses and historical sites. Visit Otagi Nenbutsuji and you will be welcomed by a beautiful array of 1200 carved stone figures. Take a moment to calm yourself and observe each one of the unique figures and facial expressions. Gioji Temple is also worth stopping by. This is a tiny temple but is best known for the stunning moss garden that is punctuated with tall maple trees.
Then, you will approach the bamboo grave, one of the most famous and charming spots in Arashiyama. Enjoy walking through a narrow path lined with tall bamboo trees rustling in the breeze.
Lastly, visit Tenryuji Temple which was ranked first among Kyoto's five important Zen temples and now designated as a part of the UNESCO World Heritage Site. The temple was originally established in 1339 and its famous strolling garden has remained the original form for several centuries. Consisting of a picturesque pond, raked gravel, stones, and the background scenery of Mt. Ogura, it is worth visiting to immerse yourself in its beauty with seasonal flowers in peaceful surroundings.
End up your tour at a hotel in Kyoto city center in the early evening.
Contact us
For more information, or to start customizing your own itinerary, please contact us.
Michi Travel Japan
Tel: +81-3-5213-5040