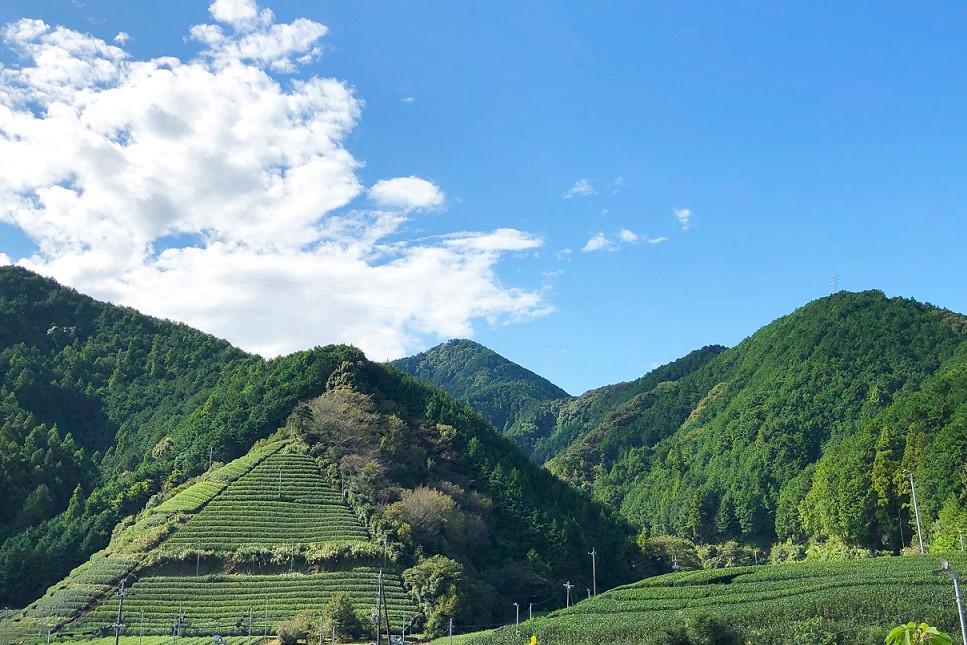 1-hour shinkansen ride from Tokyo will allow you to see a scenic view of Mt. Fuji and enjoy the local specialty food; fresh seafood and Japanese green tea which Shizuoka prefecture has to offer. Blessed with rich natural environment and mild weather, Shizuoka is known as the center of Japanese green tea production and tuna fishery. Also, you will learn the history of Old Tokaido Road by visiting a small village along the old highway. Travel back in time in Shizuoka where many post-towns along Tokaido Road welcomed travelers between Tokyo and Kyoto centuries ago.
Sample Itinerary (7-hour tour)
Around 10am, meet your guide at the platform of Shizuoka station and move to Shimizu station by local train. Upon your arrival at Shimizu station, start your tour by privately charted car. (If you would like to start/end your tour at other place such as Shimizu port, please let us know.)
Start the tour by visiting Miho-no-Matsubara; the pinery of Miho. It was registered as a part of Mt. Fuji's World Heritage Site and famous for its scenic view of Mt. Fuji with pine tree forests lined along seashore. If weather permits, you will be able to enjoy this beautiful view which has been frequently portrayed in various paintings and poems throughout the centuries.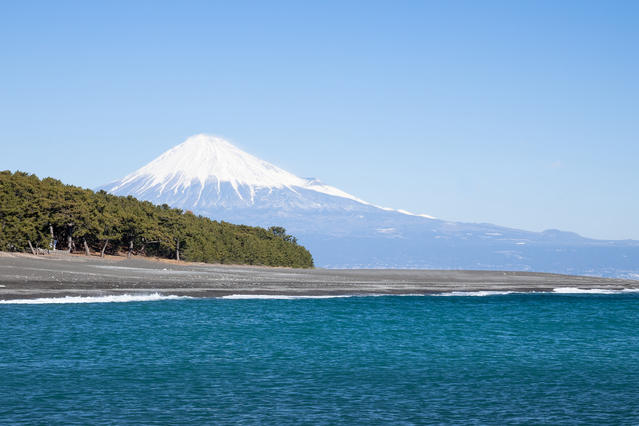 For your lunch, your guide will take you to Shimizu port area where you can try fresh seafood. Shimizu port ranks top in terms of catch of tuna fish. As a result, there are many sushi restaurants serving fresh tuna and other seafoods. Our guide will escort you to a local casual sushi restaurant and you can enjoy fresh seafood. Also, your guide can take you to the small local market, Kashi-No-Ichi Market where local wholesalers sell the fresh seafood directly. If you are really interested in learning about sushi, you may also visit sushi museum, the only one of this kind in Japan.
After lunch, visit a Local Japanese Green Tea Farm. Shizuoka boasts the largest green tea production in Japan, whose share exceeds 40%. You can learn from green tea farm owner not only agricultural aspect such as how tea leaves are grown but cultural and drinking part such as how you prepare a delicious tea and how you can incorporate green tea into your life. Then, enjoy tasting several types of green tea with Japanese confectionary in the traditional Japanese house.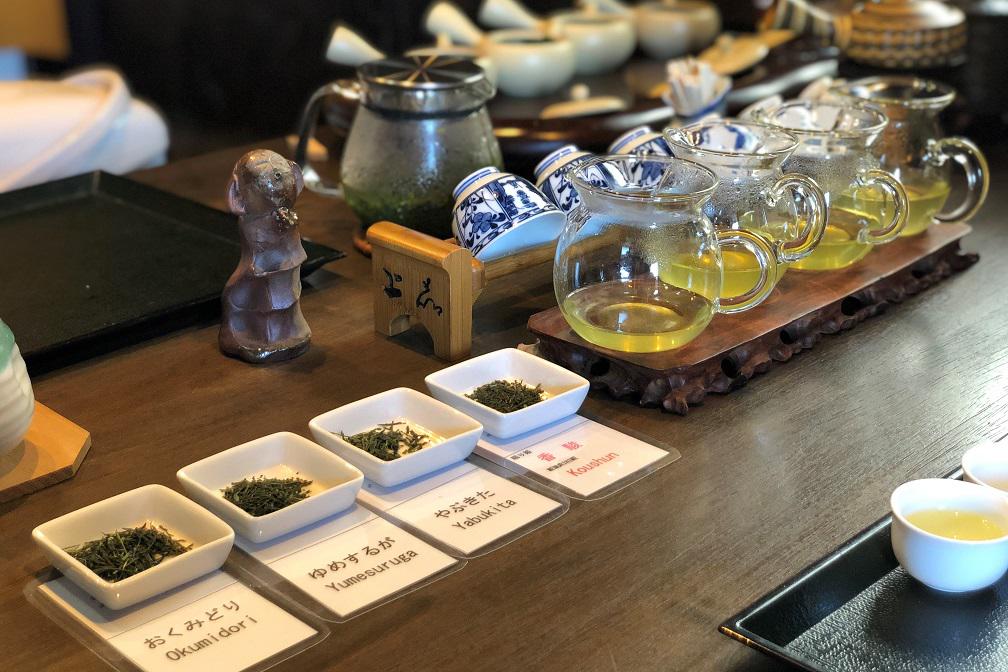 Then, visit a hidden small village along Tokaido Road. This town is called Ustunoya-toge, which used to be a half-way town where old travelers could rest between post-towns along Old Tokaido Road. Back in Edo period, Tokaido old path was an important road which connected do (the current Tokyo) and Kyoto. In this town, many traditional houses still remain, and you will be surprised how beautifully this small village has been preserved. Enjoy strolling around off the beaten path town and feel as if you transported back in the old days.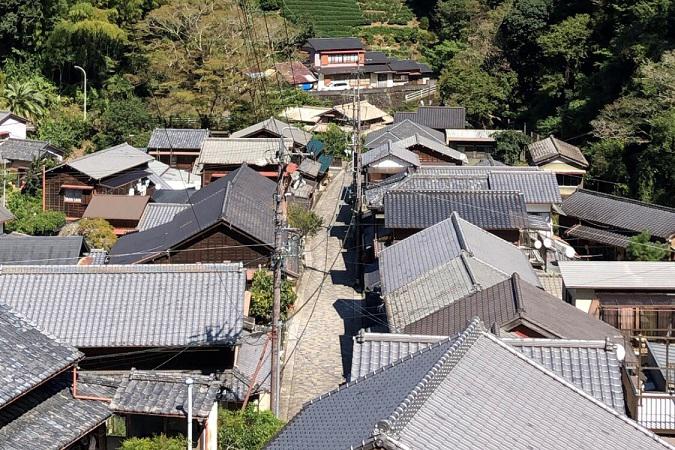 At the end of your tour, visit innovative Japanese green tea café named
Maruzen Tea Roastery
where you can enjoy the various kinds of tea-based gelato and drink using the freshly roasted tea inside the café. You will be amazed how gelato made from the same tea leaves tastes different depending on the temperature of roasting. Find you favorite among a variety of gelato!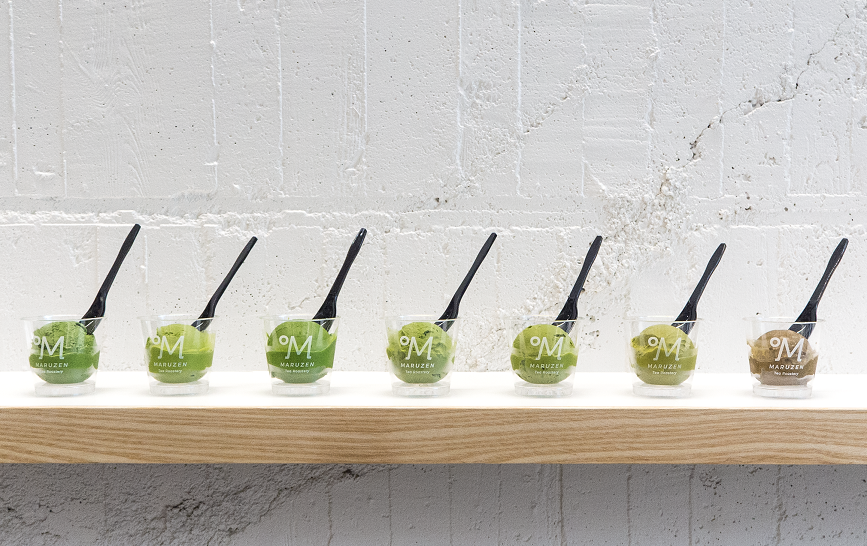 Price for this sample itinerary
(price per group)
| | 2 persons | 3 persons | 4 persons |
| --- | --- | --- | --- |
| 7 hours | 119,200 yen | 153,600 yen | 159,800 yen |
(10% consumption tax included)
Including: Nationally-licensed English-speaking tour guide, privately chartered vehicle with a driver *, green tea farm visit, service charge and consumption tax
*taxi for 2 person, larger vehicle for 3 persons or more
Not Including: Lunch, Transportation to and from Shizuoka station,
Note:
Our private tours can be customized to your interests and preferences. Let us know any place you wish to visit.
The price is for the above sample itinerary, assuming that the tour starts and ends JR Shizuoka station.
Tours can be arranged for a larger group. We will recommend appropriate transportation taking your group size into consideration.
The tour details may change in accordance with seasonality, traffic and weather condition on the day.
No refunds will be made even in case Mt. Fuji cannot be seen due to weather conditions.
This price does NOT include the bullet train tickets from/to Shizuoka. If you would like us to arrange the tickets, please contact us.
This itinerary assumes starting and ending the tour at Shizuoka station. If you would like to start and/or in other places (e.g. Shimizu port), please contact us for the price.
Payment
Please pay by credit card. You will receive an E-mail with an URL where payment can be made online. The page is protected by Secure Sockets Layer (SSL) technology to ensure the safety of your credit card information. We accept Visa, Master Card, American Express, Diners, and JCB.
Request for a Private Tour
Why tour with us?
Customized Private Tour


We will customize your own tour depending on your interests and preferences. Since all tours are private tours, you can enjoy your tour thoroughly at your pace.
Nationally-Licensed Guides


Our locally-based guides who are knowledgeable, friendly and flexible ensure pleasant, comfortable and worry-free tours.
Authentic Experiences
Our travel consultants from all over Japan with network and knowledge

- not just highlights but also off the beaten paths -

work passionately to enrich your experiences.
Private Tours in other destinations
We can also arrange privately-guided tours in other destinations throughout Japan. Also, your tours can be tailored to your specific interests such as culture, food, and nature.