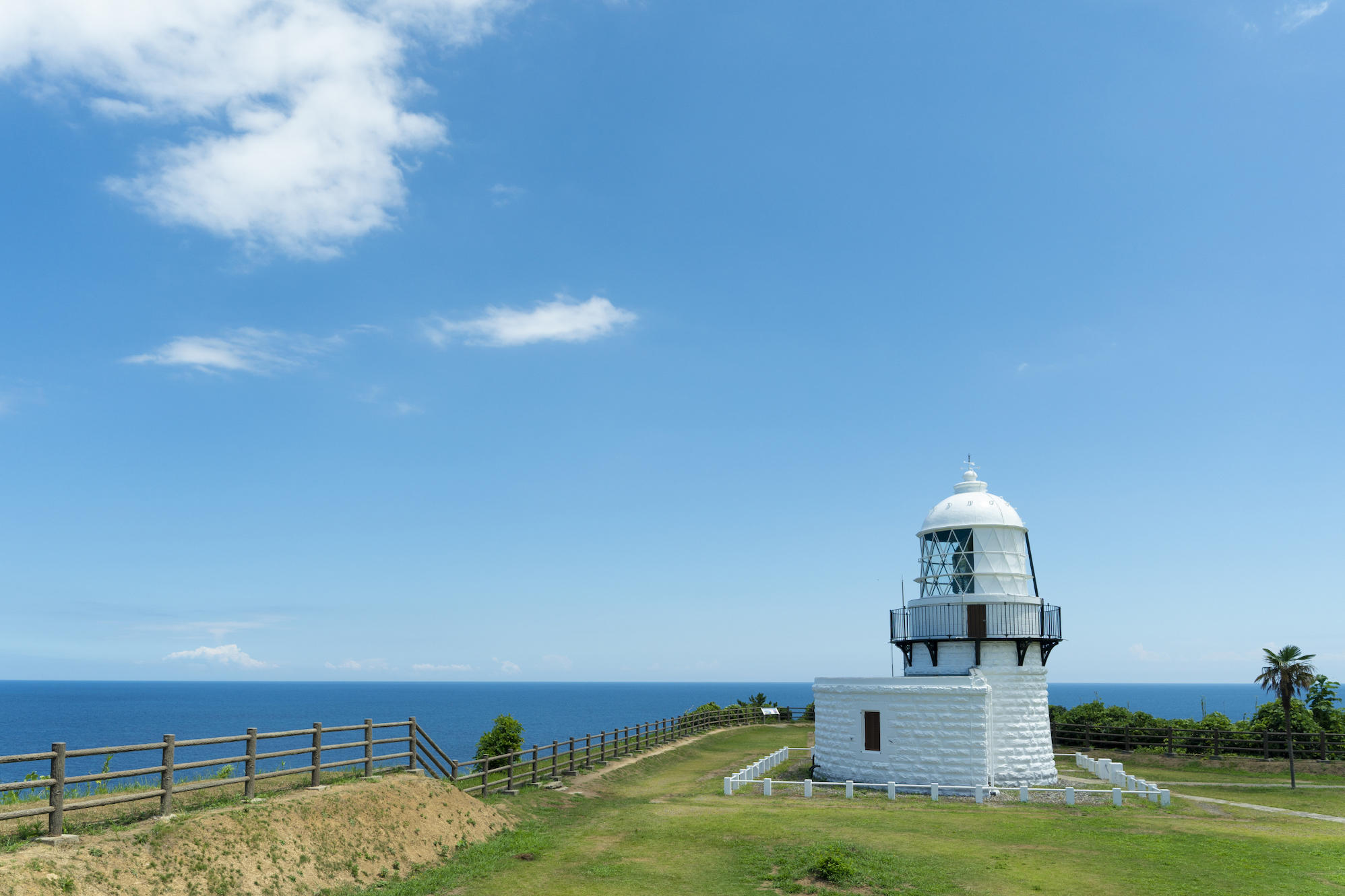 © Ishikawa Prefectural Tourism League
At a glance
Just an hour flight from Tokyo or a two-hour drive from Kanazawa, lies Noto Peninsula, an ideal escape from the big cities with rugged coastlines, beautiful farmland, and centuries-old traditional crafts. Here, traditional agriculture, forestry, and fishing methods are still utilized and ancient cultures and landscapes are preserved. Local people here have been living in harmony with nature and receiving the blessings of it. If you are looking for an off-the-beaten-path destination, Noto Peninsula is a must-visit place to discover a traditional way of life, which has been carried down through generations.
Highlights
Unique Lifestyle in Noto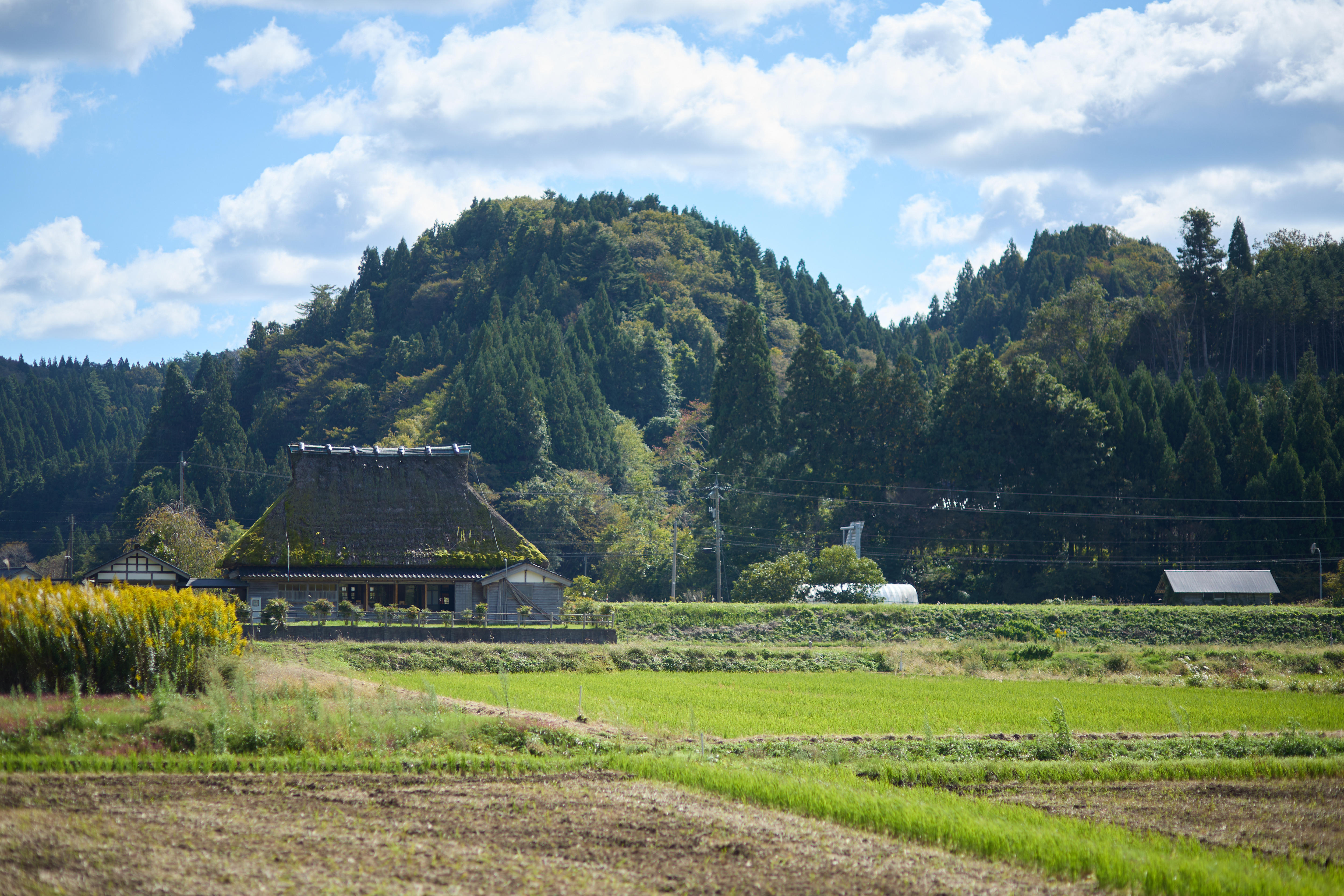 © Noto DMC
It is the people who live in Noto who have brought this peninsula's rich bounty. The "satoyama" or villages formed around farmland, and the "satoumi" or coastal areas where people receive various blessings from the sea, are closely connected and form a rich rural culture. People in Noto have developed a unique lifestyle which has been handed down for generations and also shared with the new-comers who moved to Noto fascinated by the rural lifestyle here. People have mainly engaged in agriculture and fishing, and some in traditional crafts or even in charcoal making. While visiting a few villages with different colors, enjoy communicating with the warm and welcoming locals and learn about their sustainable lifestyle first-hand.
■Vegetable Picking and Cooking with Locals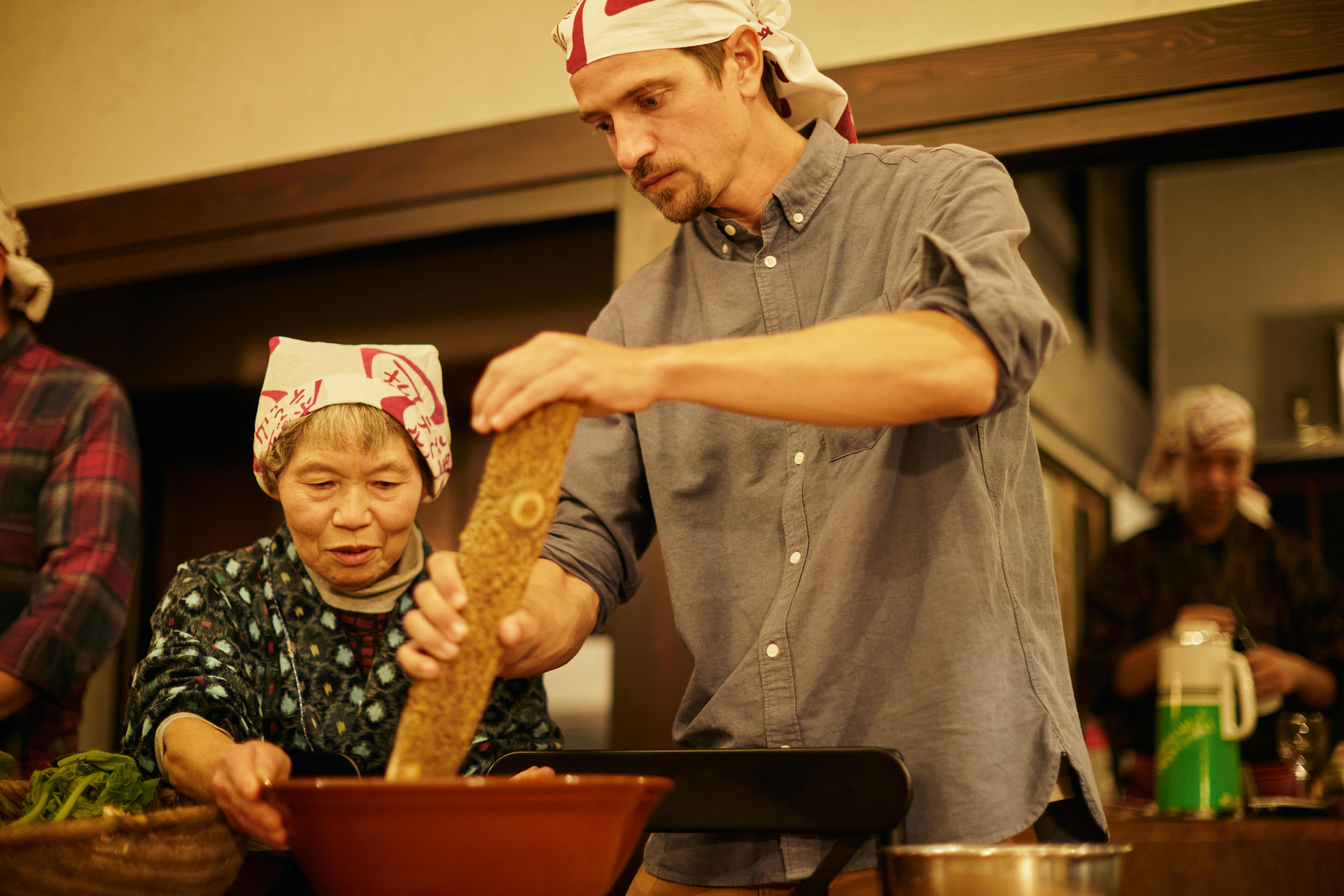 © Noto DMC
Visit a small farming village where a young couple who moved from Tokyo and the elderly who were born in this area work together to operate a restaurant in a traditional thatched roof house and a guesthouse which was originally a 170-year-old folk house. Here, guests can immerse themselves in the Satoyama lifestyle through picking wild plants and harvesting seasonal vegetables. Additionally, enjoy chatting with the staffs around the irori fireplace. Learn about how to maintain the thatched roofs of kayabuki-style houses and about the hardships of rice cultivation. Hear the childhood stories of the elderly, and have herbal tea made by the local grandma. In the evening, cook the vegetables and wild plants that you harvested with grandma in an old folk house. Have a feast with home-made tempura, miso soup, and vegetables dressed with Noto's special condiment called "Ishiru" made with squid. You can also experience cooking rice in a traditional kamado (a cooking stove with wood fuel).
■Magaki no Sato - The Bamboo Fenced Village-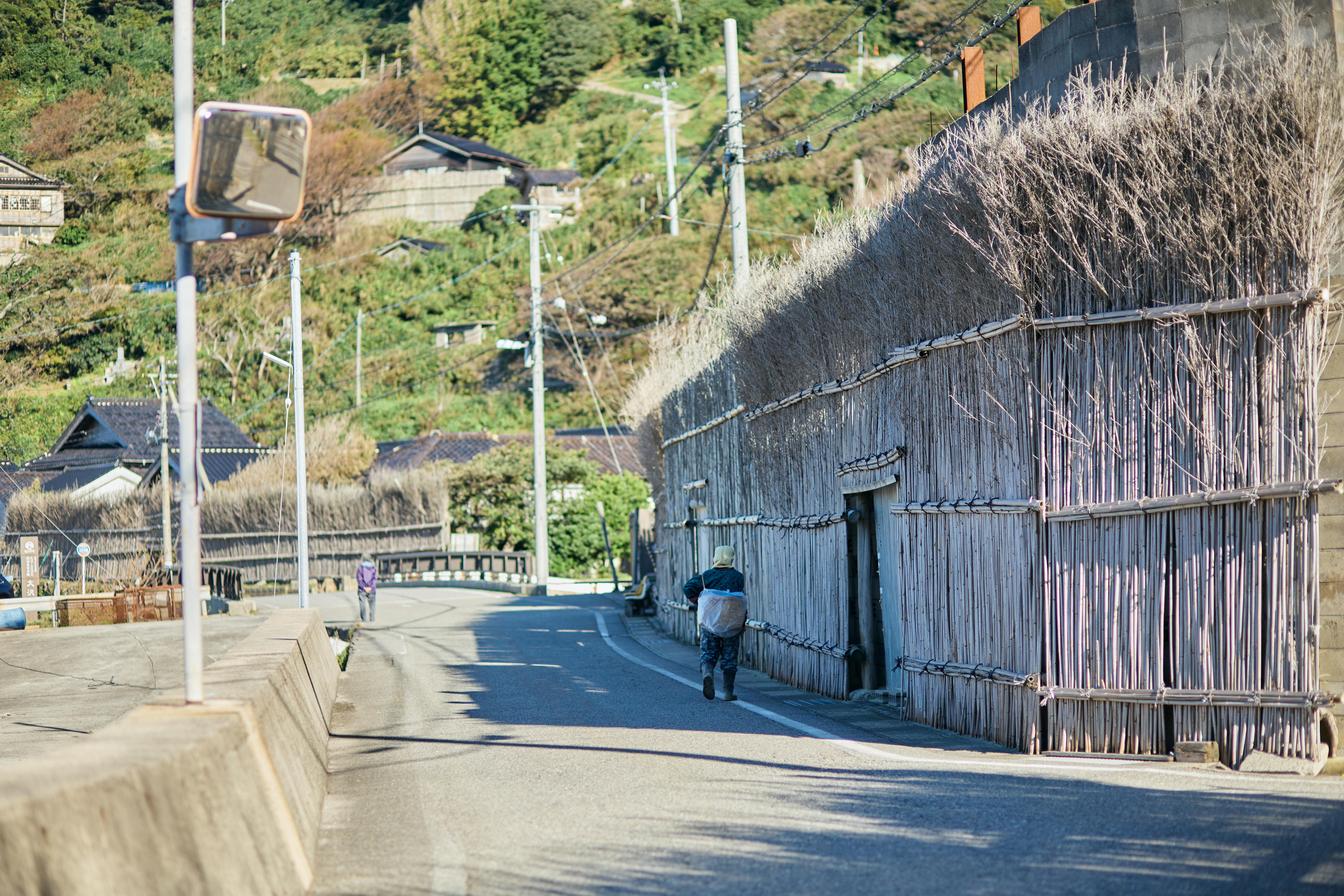 © Noto DMC
While driving along the coast line, you will notice a small village in Osawa-Cho, Wajima City where houses are surrounded by hedges called "magaki" made of bamboo. They are built to protect the village from the strong seasonal winds from the sea and have created the unique landscape of this area. To gain a deeper understanding of "magaki" and the lifestyle in this village, join a special walking tour inside the "magaki" with local residents who were born and raised here. During the tour, a resident will talk about the efforts made by the residents and the hardships they have faced to maintain the "magaki". If you are interested in booking a Noto tour including a visit to this "Magaki" village, please contact us for more details.
■Special Charcoal Making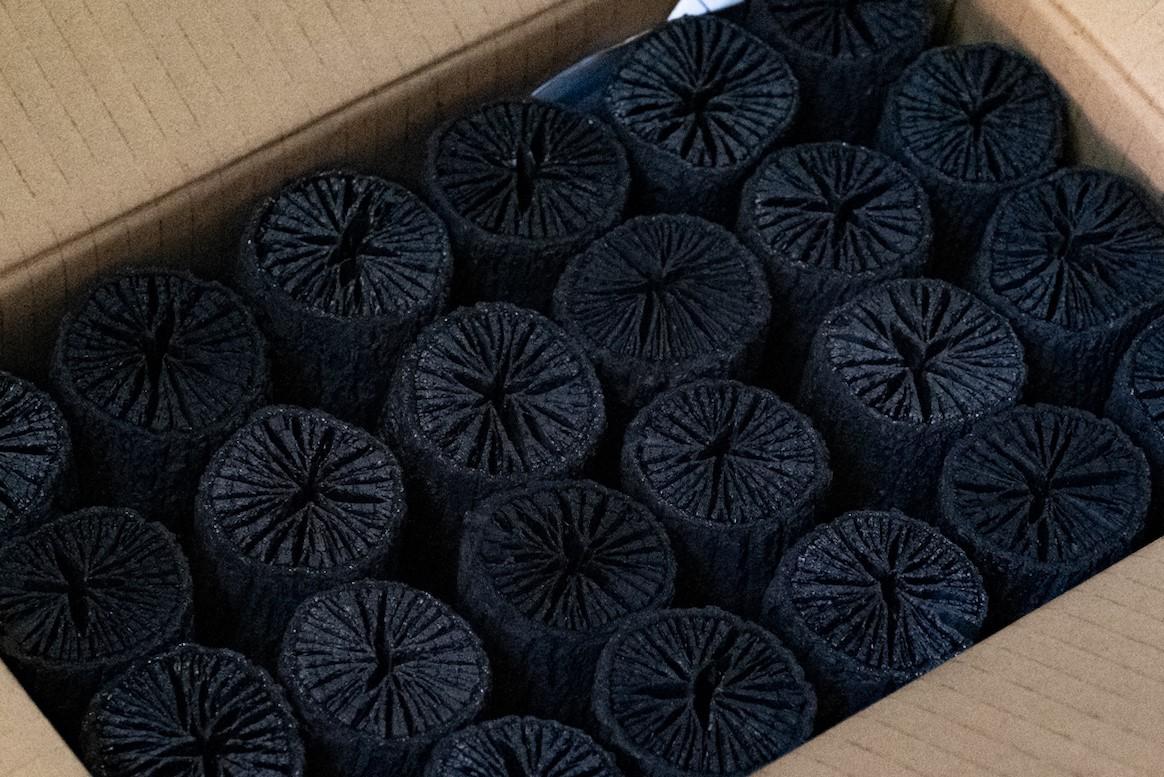 © Noto DMC
Okunoto, the northern tip of the Noto Peninsula, there is another small village dedicated to making high-grade charcoal used especially for traditional tea ceremonies. Observe the techniques of making charcoal and learn why this charcoal is so special. Then, listen to the producer talk about his efforts to increase the number of people who make charcoal for a living, to protect the rich nature of satoyama through planting sawtooth oak trees (the material for charcoal), and to realize a sustainable, recycling-oriented regional society. Listen to his thoughts, current efforts, and dreams for the future.
Blessings of mountains and the sea (Satoyama and Satoumi)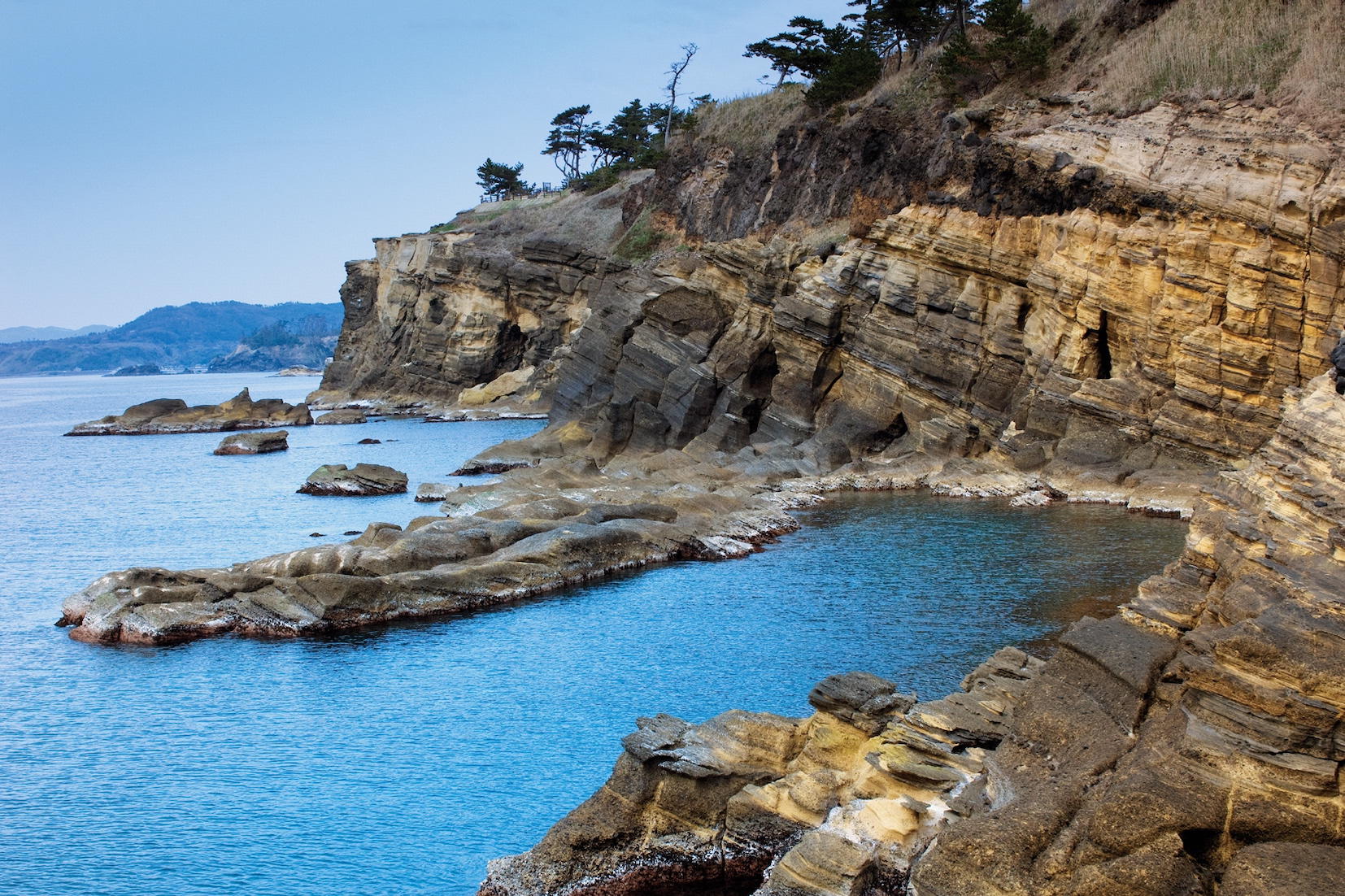 © Ishikawa Prefectural Tourism League
Surrounded by the mountains and the sea, the people of Noto have been blessed with produces of Satoyama and Satoumi such as flavorful rice and vegetables, freshly caught seafood, and mineral-rich sea salt. While exploring Noto, you will be introduced to the ways people in Noto enjoy these blessings and how they incorporate them into their lives.
■Rich Food Culture -Fresh seafood and Noto beef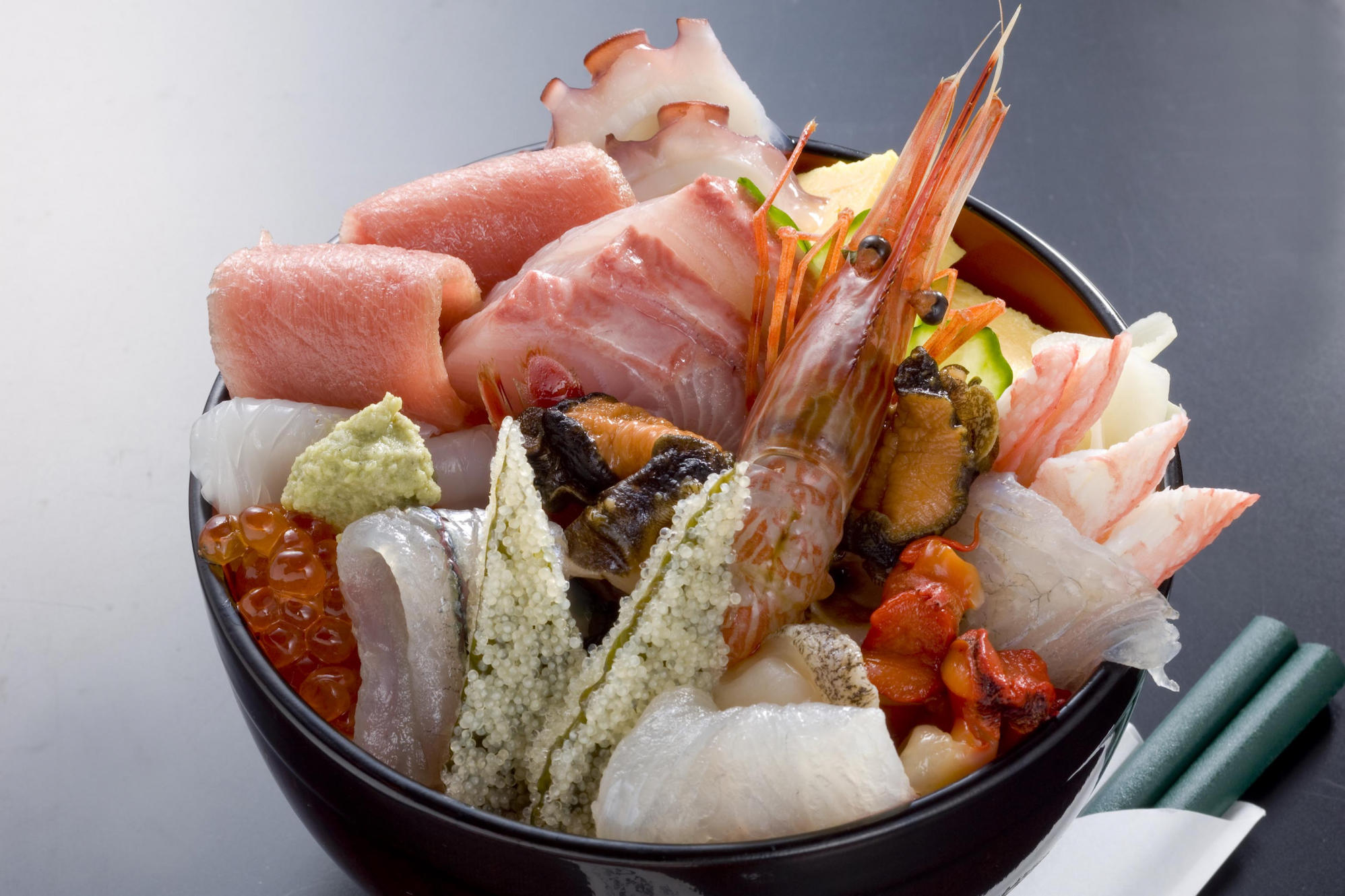 © Ishikawa Prefectural Tourism League
The Noto Peninsula is a treasure trove of food, with its rich natural environment nurturing a wide variety of ingredients. Blessed with fresh seafood and mountain delicacies, you can find seasonal ingredients no matter what time of year you visit. Enjoy a bowl of rice overflowing with fresh seafood, or Noto Beef, a type of black-beef characterized by the melt-in-your-mouth texture. Worth mentioning is the number of good Italian and French restaurant that utilize seasonal ingredients grown and caught in Noto. Some restaurants use Wajima lacquerware or Suzu ware plates, both traditional crafts that are made in Noto Peninsula.
■Rice Terrace - Shiroyone Senmaida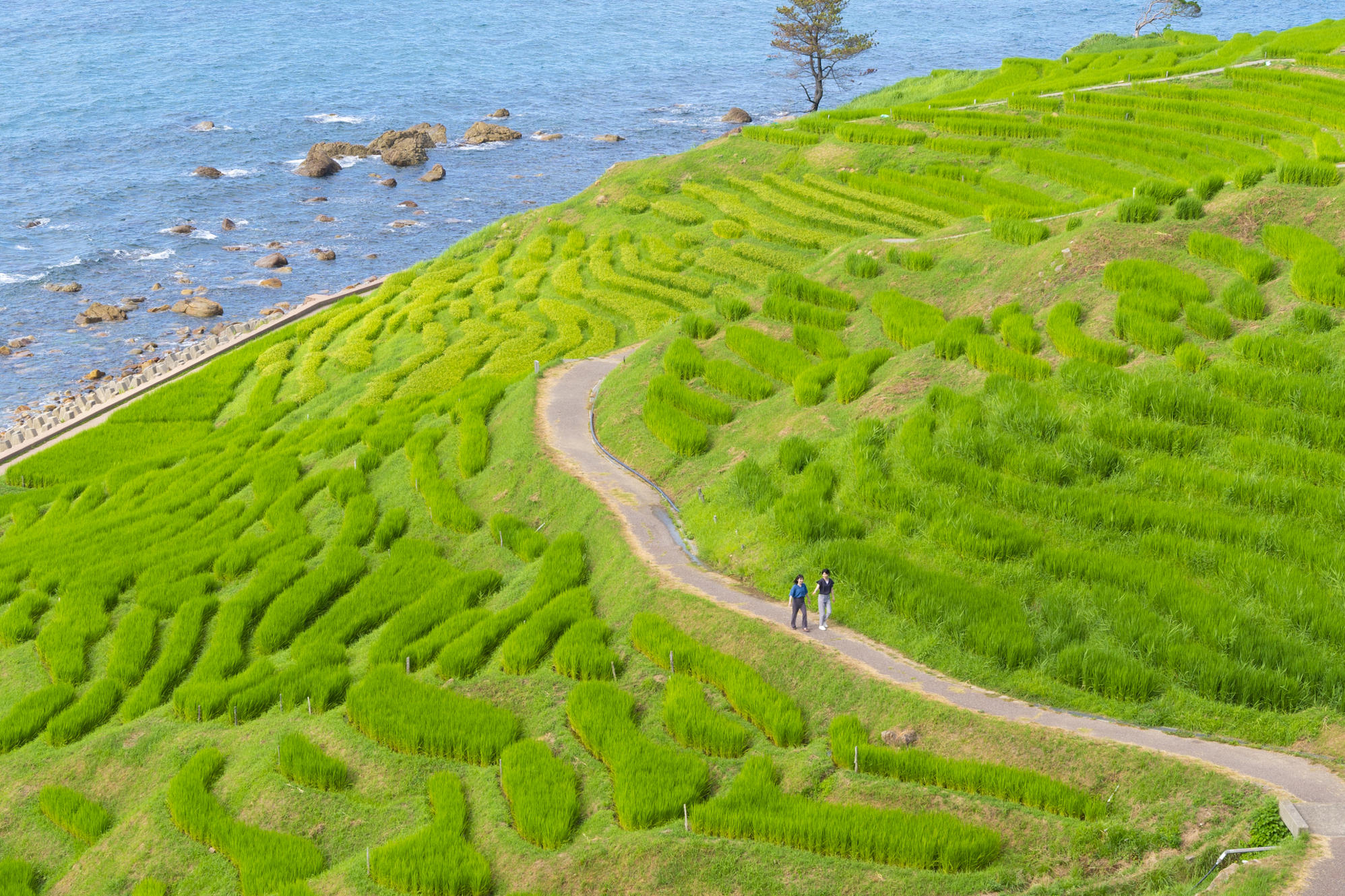 © Ishikawa Prefectural Tourism League
Facing the Sea of Japan, the spectacular view of small rice paddies overlapping each other and stretching all the way to the coast has been designated as one of the 100 best-terraced rice paddies in Japan and a nationally designated cultural asset. There is an owner system where individuals can become rice paddy owners by paying a fee. Because each rice field is so small and agricultural machinery cannot be used, rice planting, weeding, and harvesting are done all by hand by the owners, local residents, and volunteers. After enjoying the majestic view from the top, walk down and take a closer look at each rice field.
■Wajima Morning Market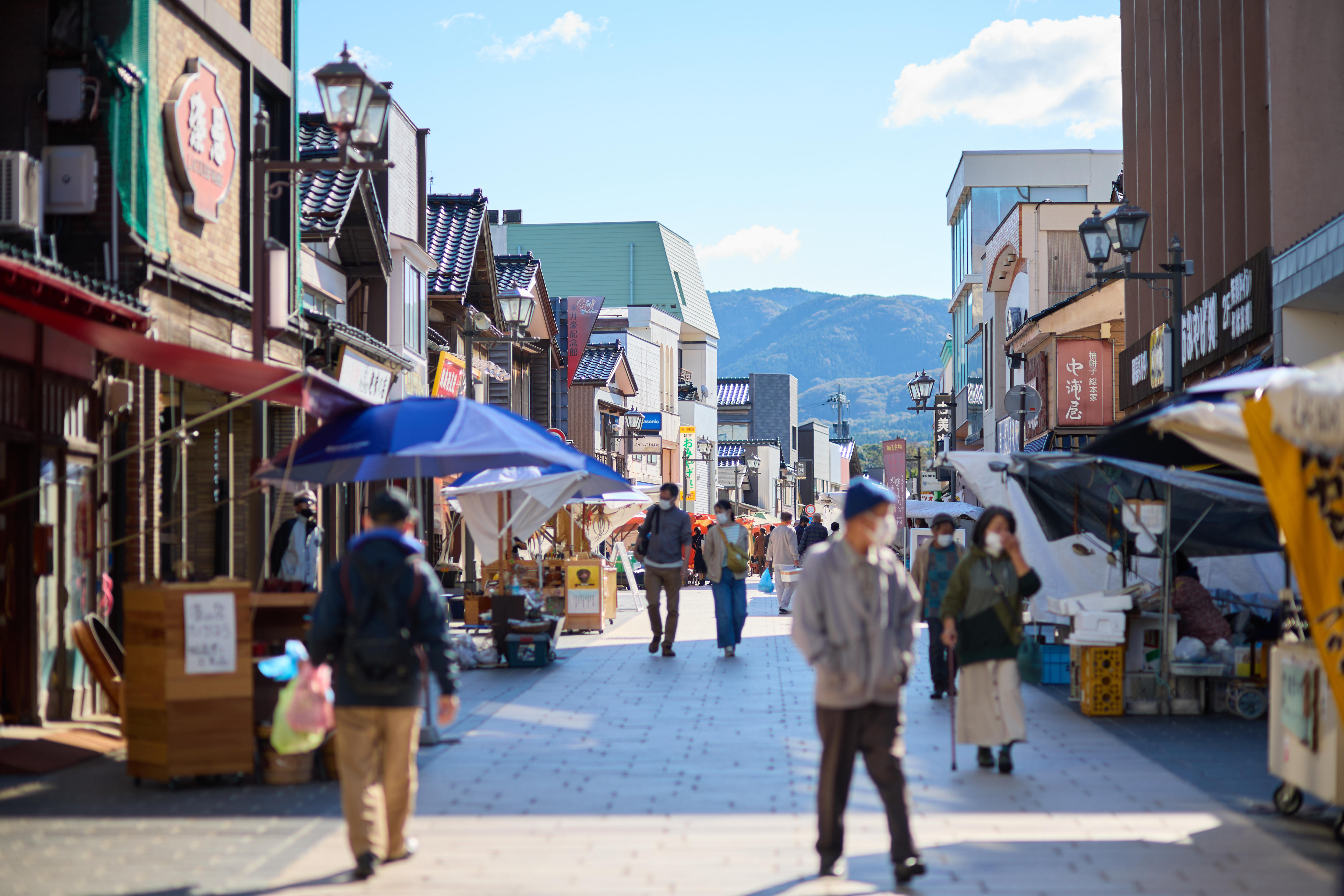 © Noto DMC
Every moring, you will hear the energetic voices of the ladies at this morning market held in Wajima City for more than 1,000 years. It is said that this place started as a barter market. Today, with more than 200 stalls, many tourists visit the market as well as locals. Visiting the market with a local guide will add extra value in taking in the local food culture and interacting with the locals selling the products. Be adventurous and taste different kinds of fresh seafood or grilled fish purchased at the market. There are also some galleries of Wajimanuri lacquerware where beautiful works of art are on display.
Additionally, it is interesting to see that many of the fish and the processed seafood on display at the morning market are caught by ama divers. Ama divers are female fishers who skin-dive and catch mainly abalone, turban shell, and seaweed. The local guide will tell the story about the ama divers' lifestyle and their 400-year history.
■Salt Field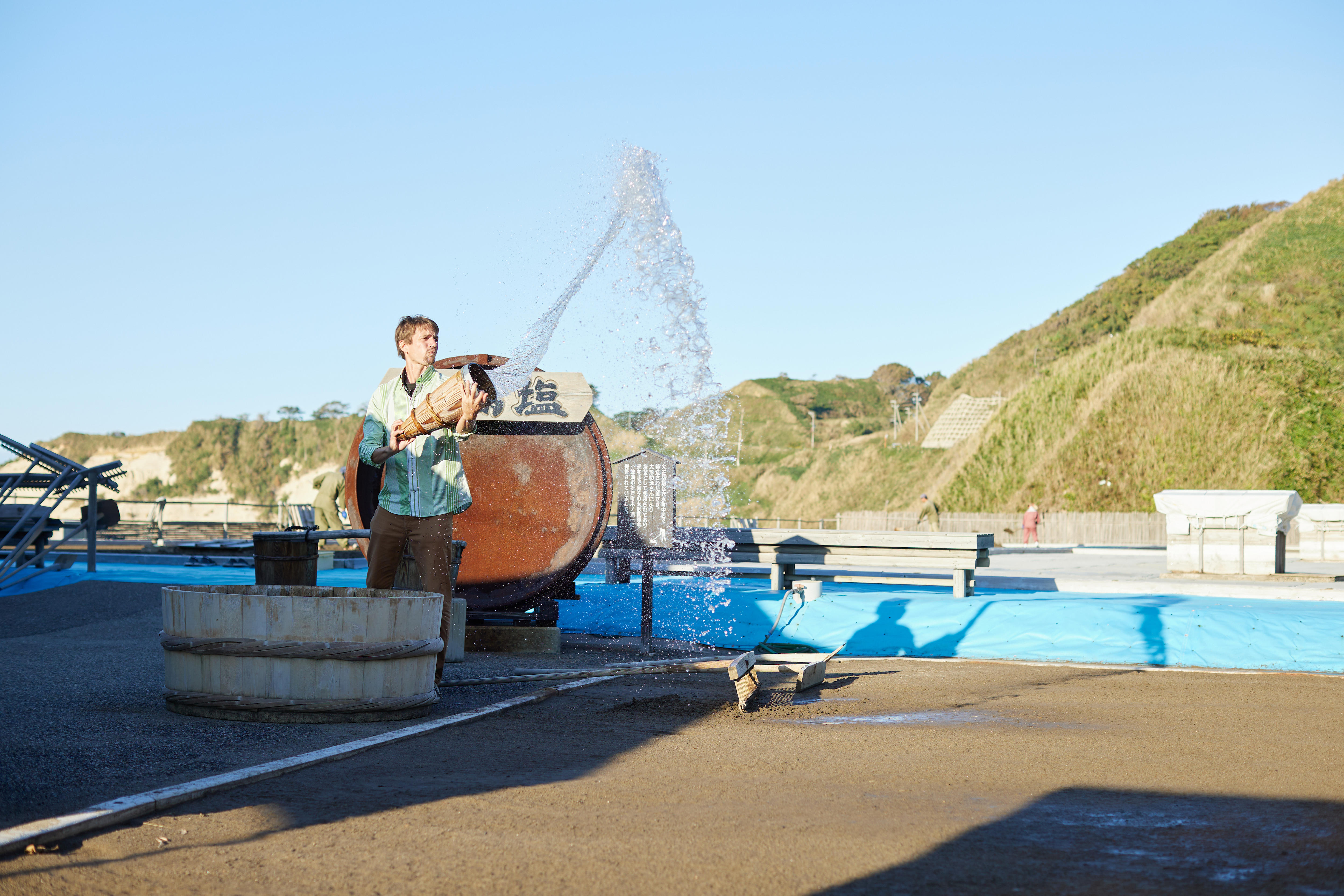 © Noto DMC
Noto is the only place in Japan where Agehama-style of producing salt from sea water is practiced. Visit one of the largest salt fields in Noto to see the staff will demonstrate the unique techniques of salt production here. You will be able to try part of the process, too. In addition, traditional tools used for salt-making are displayed inside and outside the store. You can also make your original salt seasoning by blending the salt made here with different spices. Take it home as a special souvenir and enjoy the taste of Noto back home.
Traditional Crafts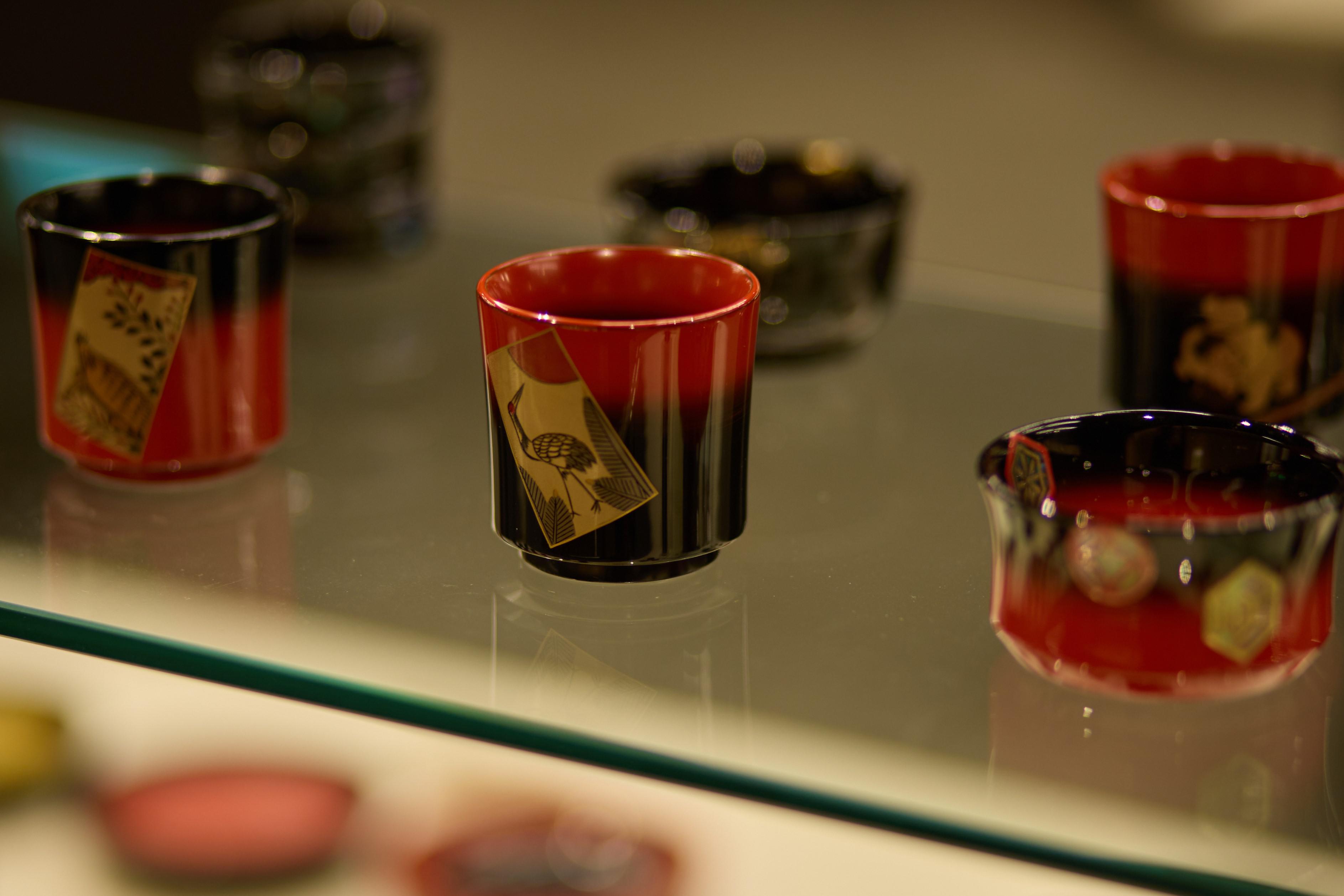 © Noto DMC
Wajima is nationwide famous for its lacquerware produced since the late 15th century. Wajimanuri lacquerware is known not only for its lustrous sheen but also for the durability, lasting for more than 100 years. The Noto Peninsula is known for its abundant reserve of diatomaceous earth. By applying urushi lacquer mixed with diatomaceous earth, the holes in the earth absorb urushi lacquer and make the vessel durable. Another noteworthy feature of Wajimanuri lacquerware is that it is made all by hand and there are a total of 75 to 124 steps in the production process; the secret to the beauty and durability of Wajimanuri.
There are a variety of ways to appreciate this traditional craft. Visit shops and galleries to find a pair of everyday use chopsticks or gorgeously painted decorative piece. For those interested in the making process, visit a studio to take a closer look at the craftsmanship.
■Wajimanuri Lacquerware -Experience Real Craftsmanship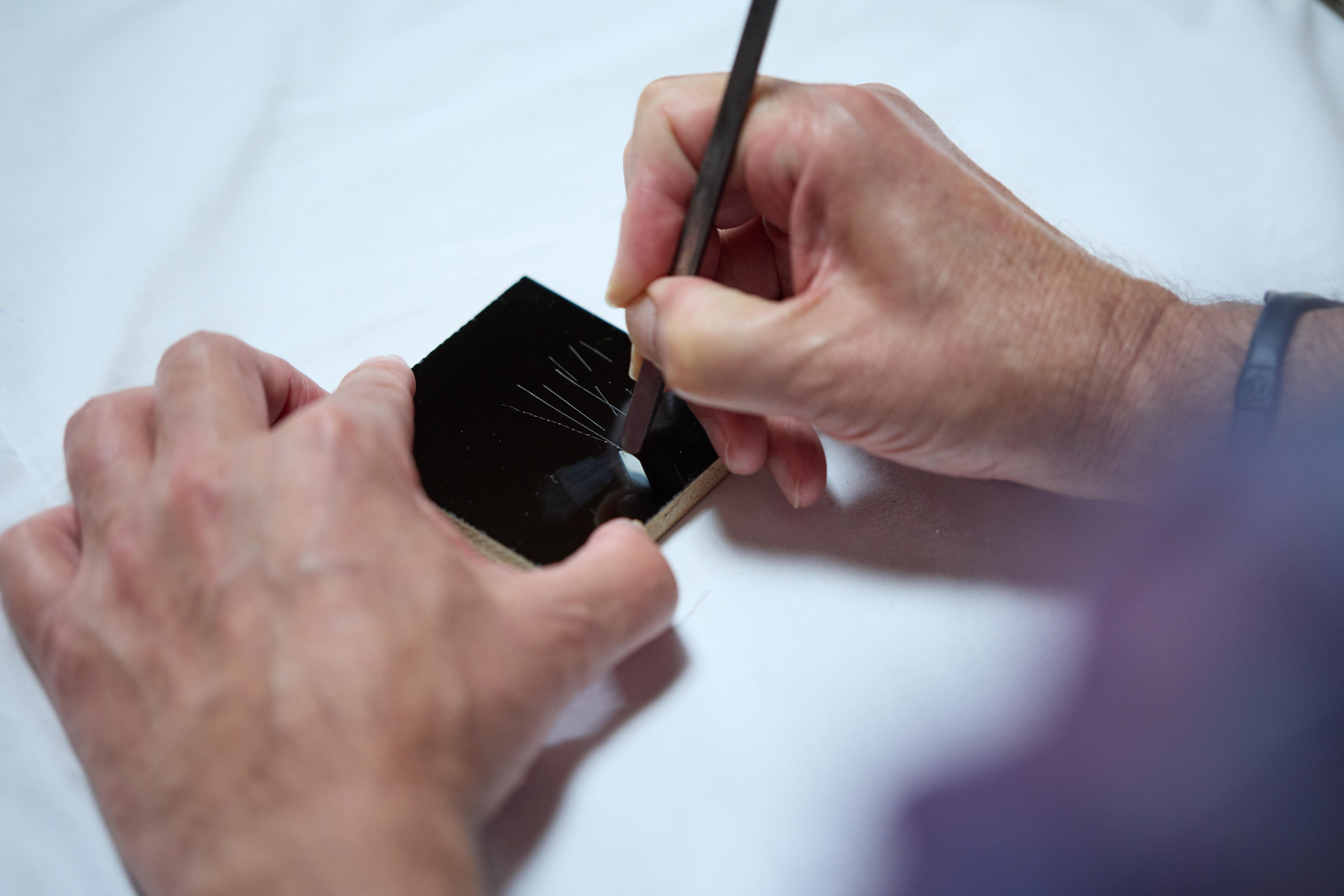 © Noto DMC
Chinkin is a traditional technique of decorating Wajimanuri lacquerware, by engraving patterns on the lacquer surface with a knife and pressing gold powder into the carved marks. In Wajima, there are tourist facilities where visitors can experience chinkin. However, if you would like to see the authentic way, a special visit to the home and studio of a craftsman can be arranged. Observe his technique in detail and experience decorating a lacquer plate yourself under the guidance of the craftsman using authentic tools and materials that are made and used by him. Your guide will explain about Wajima lacquerware's history, culture, and craftsmanship. You will also have time to ask the craftsman any type of questions that you may have. If you are interested, contact us for more details.
■Washi Paper Making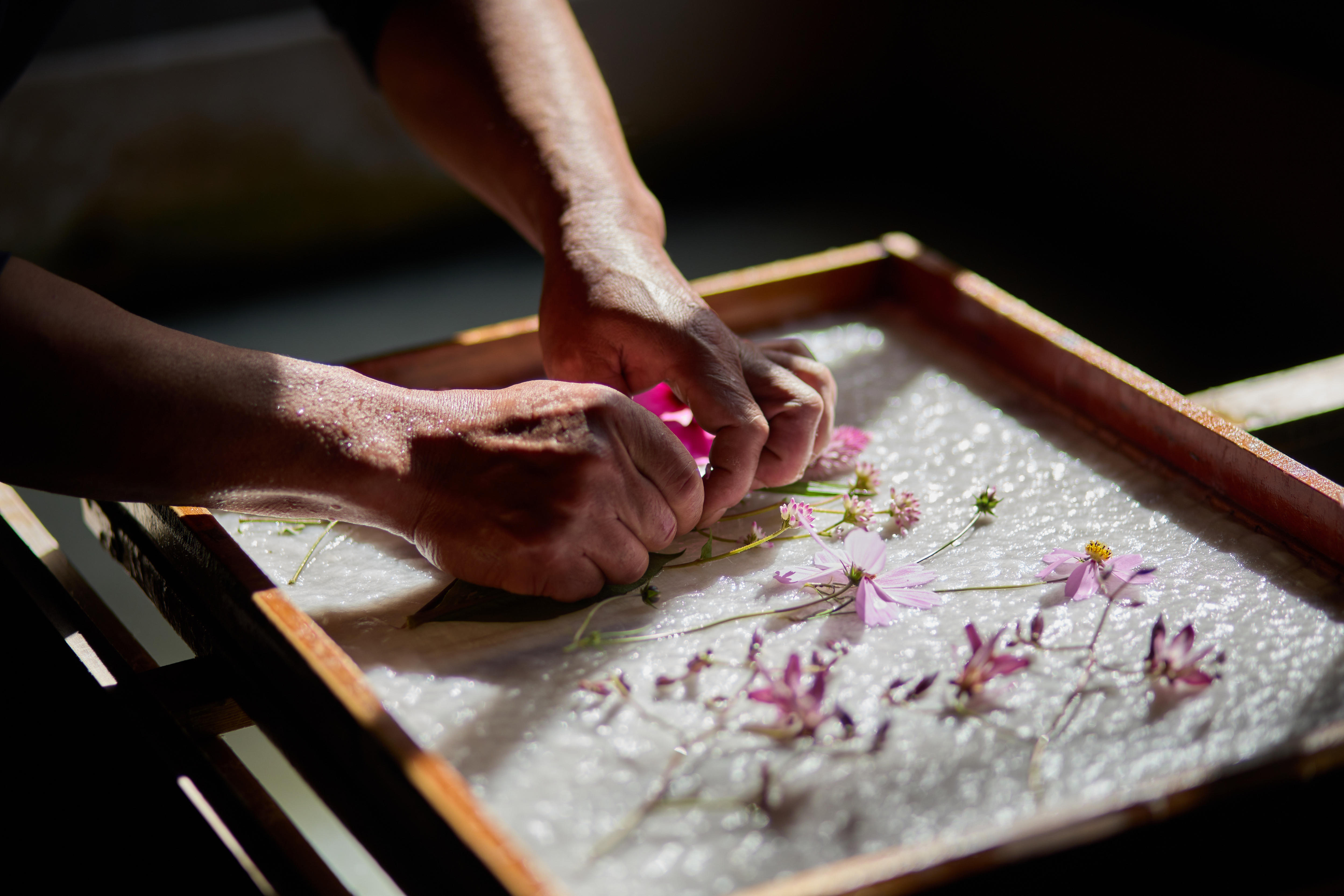 © Noto DMC
Although not widely known, there is another traditional craft other than Wajimanuri lacquerware that requires high craftsmanship. This beautifully created washi paper once was used as wrapping paper for lacquerware, but today has evolved as a piece of art and interior decoration. Some washi papers are made with cedar bark and others contain wildflowers.
Visit the only washi studio in Noto where the current third generation craftsman makes traditional type of washi paper as well as modern ones such as washi made with soil. This is used for wallpaper, and the craftsman continues to make new things to incorporate washi into modern life. With the guidance of the craftsman, enjoy making washi paper with wildflowers handpicked by yourself. Be creative and design a one-and-only washi paper.
There are much more mesmerizing scenery and experiences that Noto Peninsula can offer you. We are happy to create an ideal itinerary for you based on your interests! Contact us for further details.
Access
From Tokyo
Haneda Airport - [Around 1 hr. by airplane] - Noto Satoyama Airport
Tokyo - [Around 2.5 hrs. by Shinkansen (Kagayaki)] - Kanazawa - [Around 2 hrs. by car] - Noto (Wajima City)
From Osaka
Osaka - [Around 2.5 hrs. by Limited Express Train (Thunderbird)] - Kanazawa - [Around 2hrs. by car] - Noto (Wajima City)
From Kyoto
Kyoto - [Around 2 hrs. by Limited Express Train (Thunderbird)] - Kanazawa - [Around 2 hrs. by car] - Noto (Wajima City)
Custom travel including Noto and Private Tour
For more information, or to start customizing your own itinerary, please contact us.