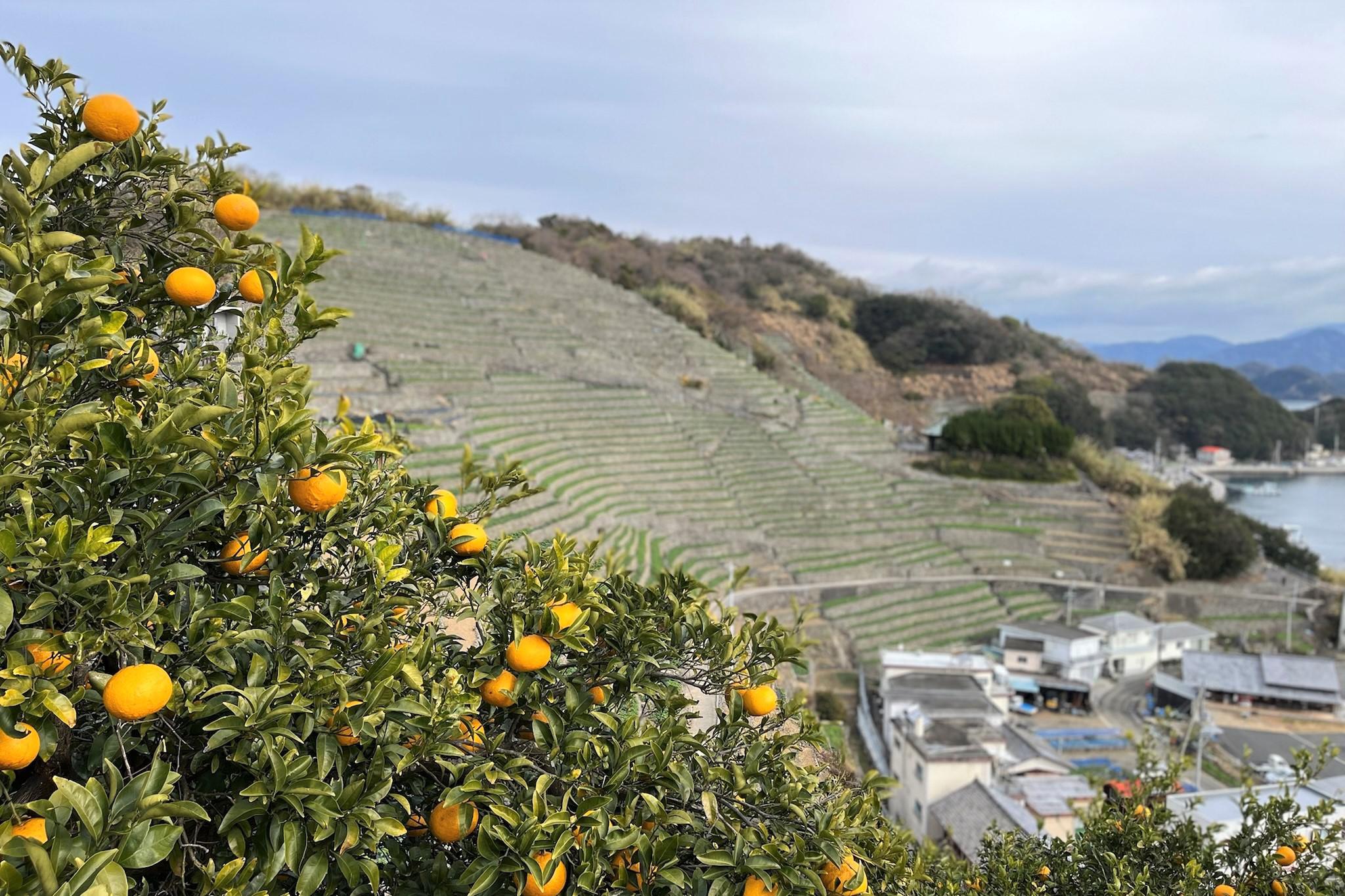 With this tour, visitors can fully explore the hidden attractions in Ehime such as tranquil sea and landscapes of terraced fields or satoyama, Shikoku Pilgrimage, local cuisine and culture directly connected to the local industry and lifestyle.
Highlights
Enjoy peaceful coastal view of Seto Inland sea and feel local history, culture and lifestyle while cycling along the lesser-known Yumeshima Kaido
Stroll around Matsuyama city to learn the history of Matsuyama Castle and Dogo Onsen and Tobe to find pottery characterized by white porcelain and blue patterns
Visit one of the 88 temples of Shikoku pilgrimage situated deeply in a sacred mountain
In Uchiko and Ozu, visit local farming village with terraced rice fields and historical towns where traditional buildings and Japanese garden beautifully remain intact
Explore Uwajima, a hidden gem where local cuisine, culture and lifestyle can be enjoyed through the local industry-related experiences
Day-by-day Itinerary
Day 1: Yumeshima Kaido cycling
Enjoy cycling slowly (or by walking) along Yumeshima Kaido, an off the beaten cycling course compared with worldly famous Shimanami Kaido but perfect for sightseeing by bike.
While enjoying the beautiful scenery of the island dotted on the sea, feel the local people's lifestyle and culture by communicating with locals and cycling along the narrow alley of traditional fisherman village.
Stay overnight in the area of Seto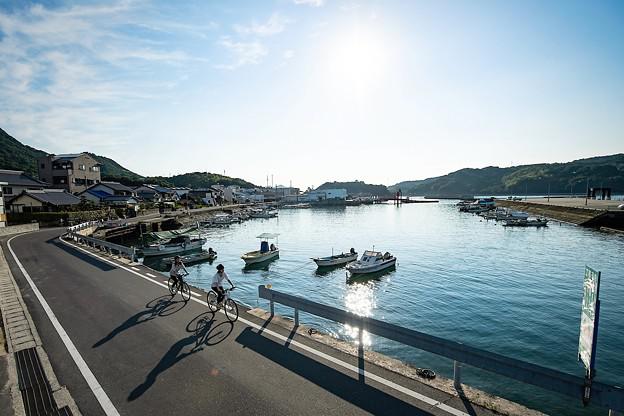 ©kamijima town
Day 2: Matsuyama/ Tobe / Shikoku Pilgrimage Temple visit
Move to Matsuyama early in the morning. Learn about the history and traditional culture of Ehime in Matsuyama. Visit Matsuyama castle located on hill in Matsuyama city center. The castle is one of the 12 remaining castle towers and boasts the panoramic view of the Matsuyama town and Seto Inland Sea. Also, stroll around the town of Dogo Onsen, one of Japan's oldest hot spring town.
In the afternoon, visit Tobe, a famous pottery town easily accessible from Matsuyama. Then move to Iwayaji temple. This atmospheric temple is one of the 88 temples of Shikoku pilgrimage and situated deeply in the mountain. Stay overnight in Tobe.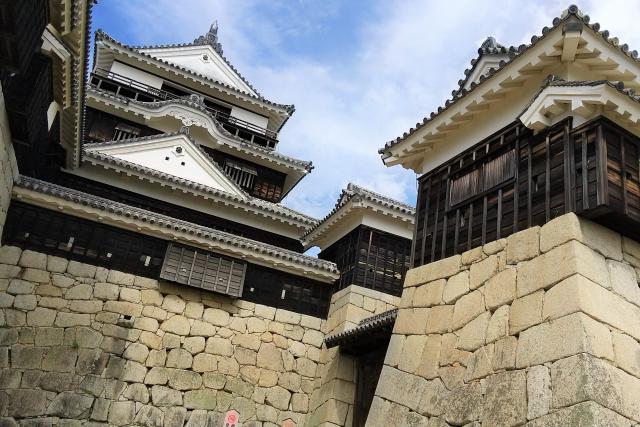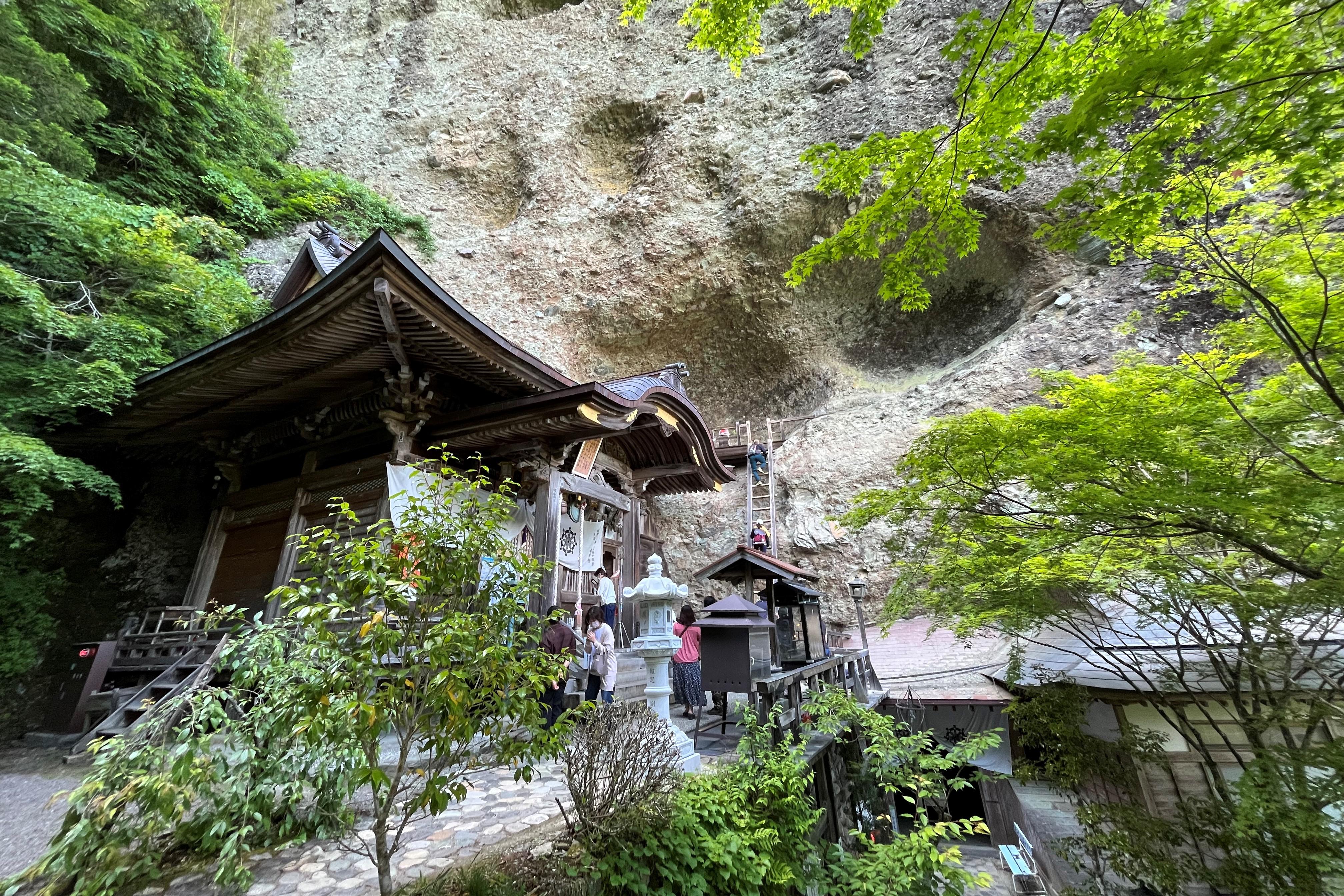 Day 3: Uchiko / Ozu
Move to Uchiko and enjoy morning walk around the Ishidatami area (Satoyama area where the landscape of farming fields and sustainable lifestyle remain). Then, enjoy walking around the street of Yokaichi-Gokoku area, traditional town beautifully remaining intact which will transport you back in time to 200 years ago. Feel the traditional culture by experiencing Ozu Washi paper.
After lunch, move to Ozu. Ozu is a historical castle town which also boasts nostalgic townscape with alleys of traditional buildings and is famously known as the Little Kyoto of Iyo (old name for Ehime). Visit Garyu Sanso, a picturesque villa located on a cliff overlooking Hiji River and learn the various architectural techniques.
Stay overnight in Ozu.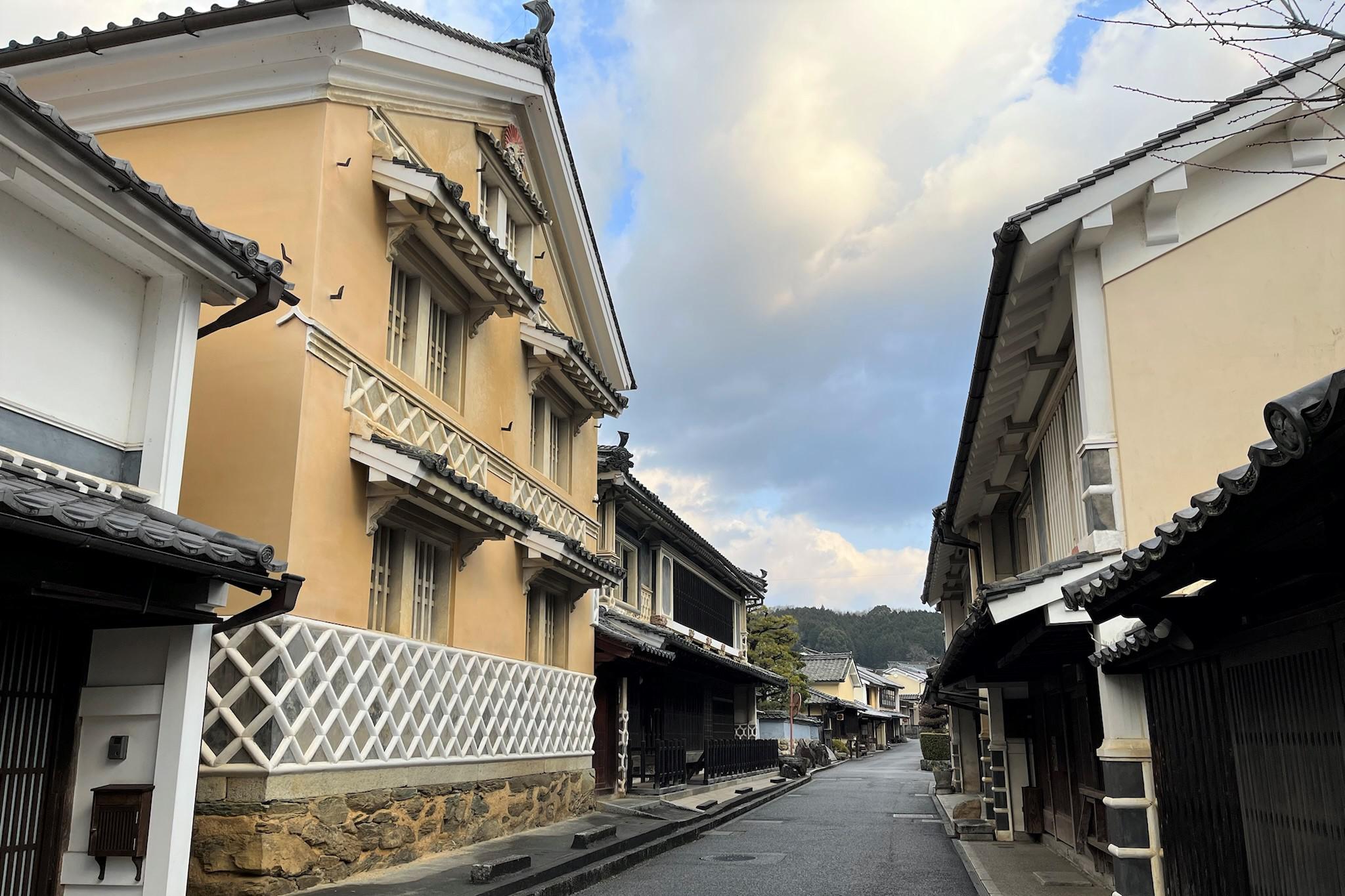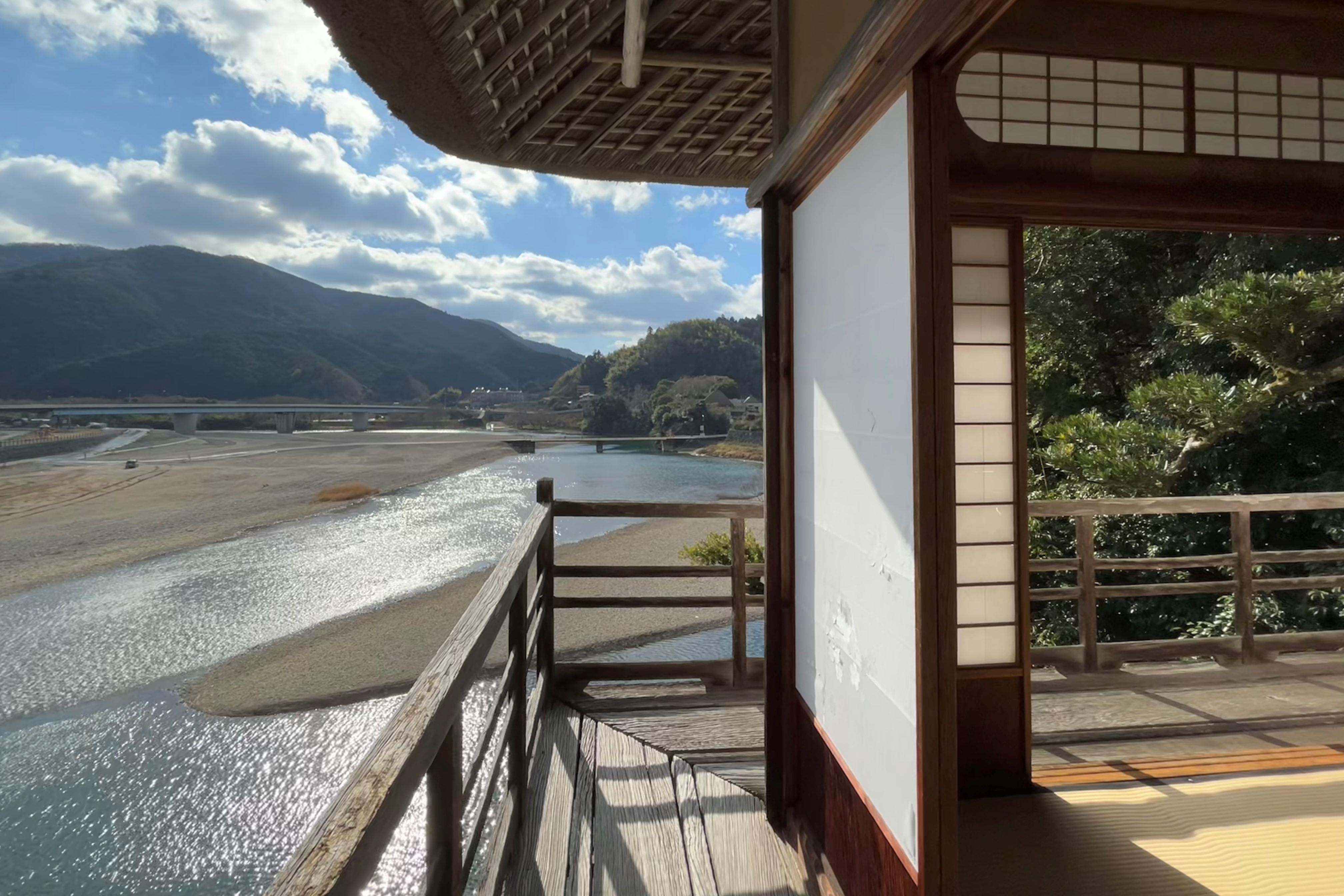 Day 4: Uwajima
Next morning, move to Uwajima, a hidden gem where local lifestyle and unique landscapes can be enjoyed. Get to know the local industry and the culture by enjoying pearl farming, fish farming or citrus farming experiences. Enjoy the coastal drive and the breathtaking view of terraced fields and the bay with floating rafts for fish farming.
Stay overnight in Uwajima.