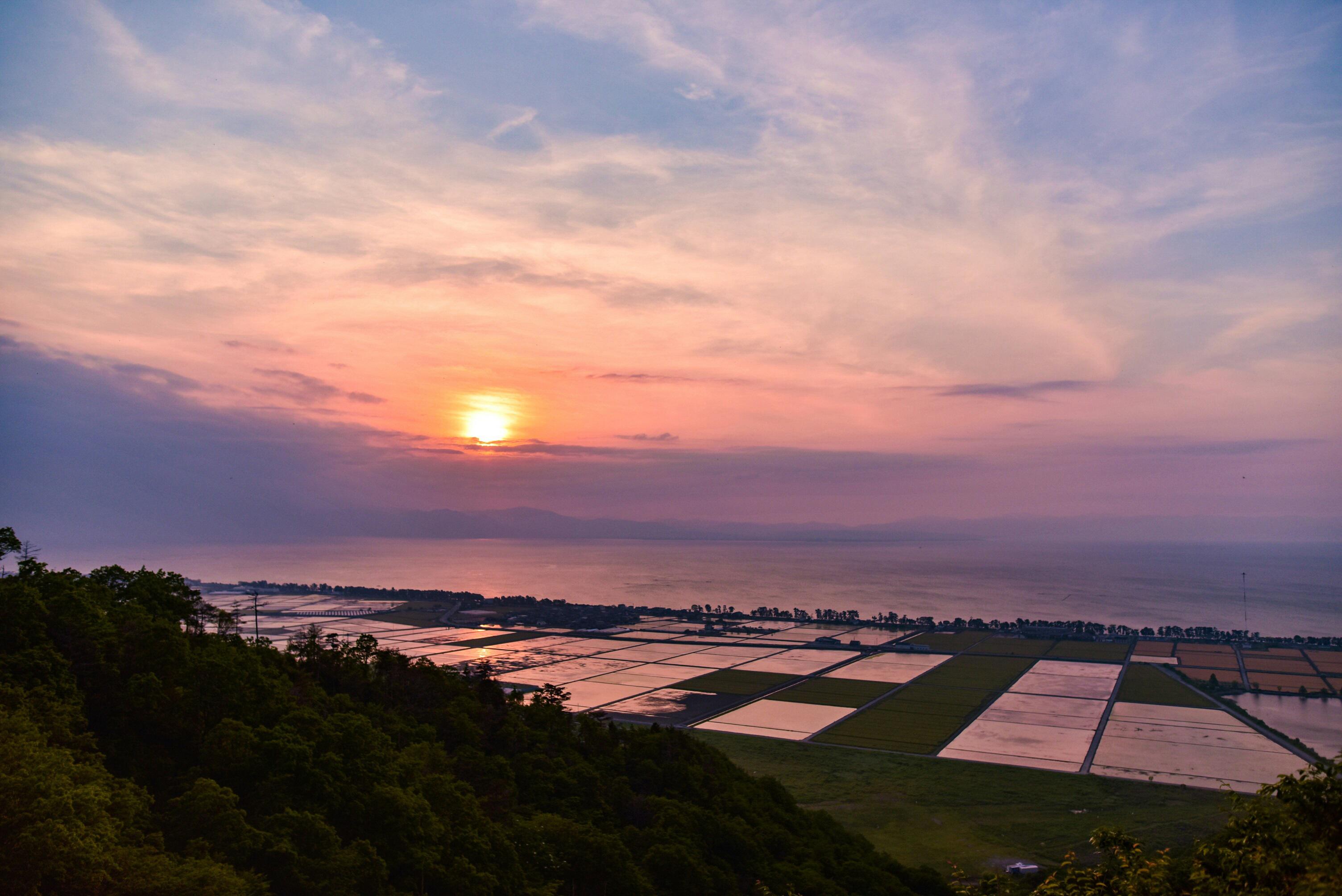 © Biwako Visitors Bureau
At a glance
Conveniently accessible from Kyoto by trains or car, Shiga prefecture welcomes guests with stunning scenery of mountains, rice terraces along with the iconic Lake Biwa, the biggest lake in Japan located in the center of the prefecture.
Thanks to the abundant nature, especially rich water resources from Lake Biwa, people cherish a sustainable lifestyle here. Explore together with locals and get a glimpse of how their life is blending in with the natural ecosystem.
Here is also home to some of the supreme religious sites. You will find how temples and shrines have influenced Japanese religion and people's life in this area for thousands of years.
Discover more features such as economic and cultural prosperity in history, exquisite cuisine that Shiga prefecture has to offer.
Highlights
West side of Lake Biwa (Otsu, Enryakuji temple on Mt.Hiei)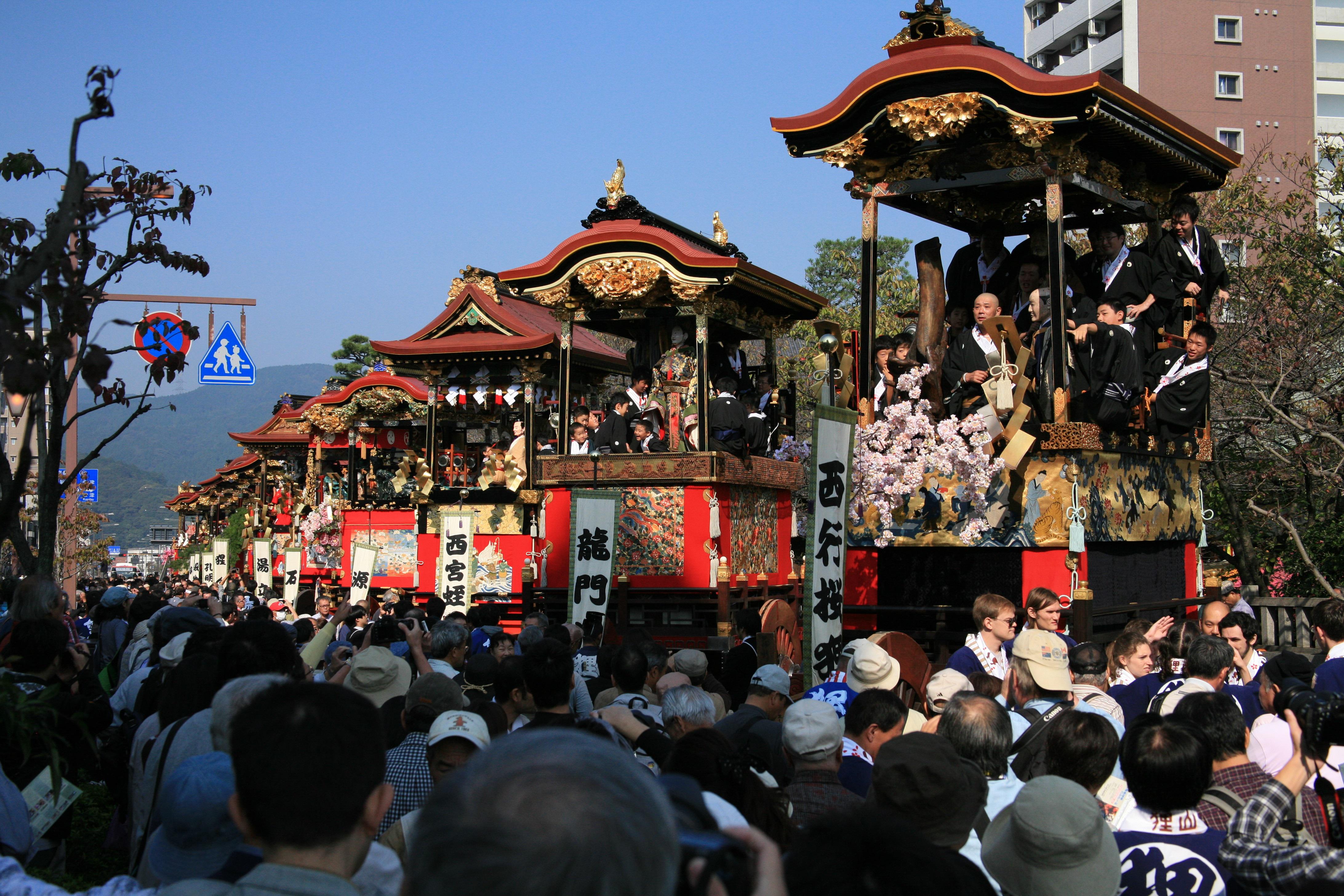 © Biwako Otsu Tourism Association

■ Otsu area
Just a few minutes train ride from Kyoto station, you can visit Otsu area, the south-western part of Lake Biwa. Because of its location, right next to Kyoto, the ancient capital of Japan, this area once played an important role as Shukubamachi (post station town) as well as a port town. Although the area has transformed into a modern city nowadays, you can still learn how the city flourished financially and culturally from historical assets or inherited customs such as Otsu matsuri festival held annually in this area.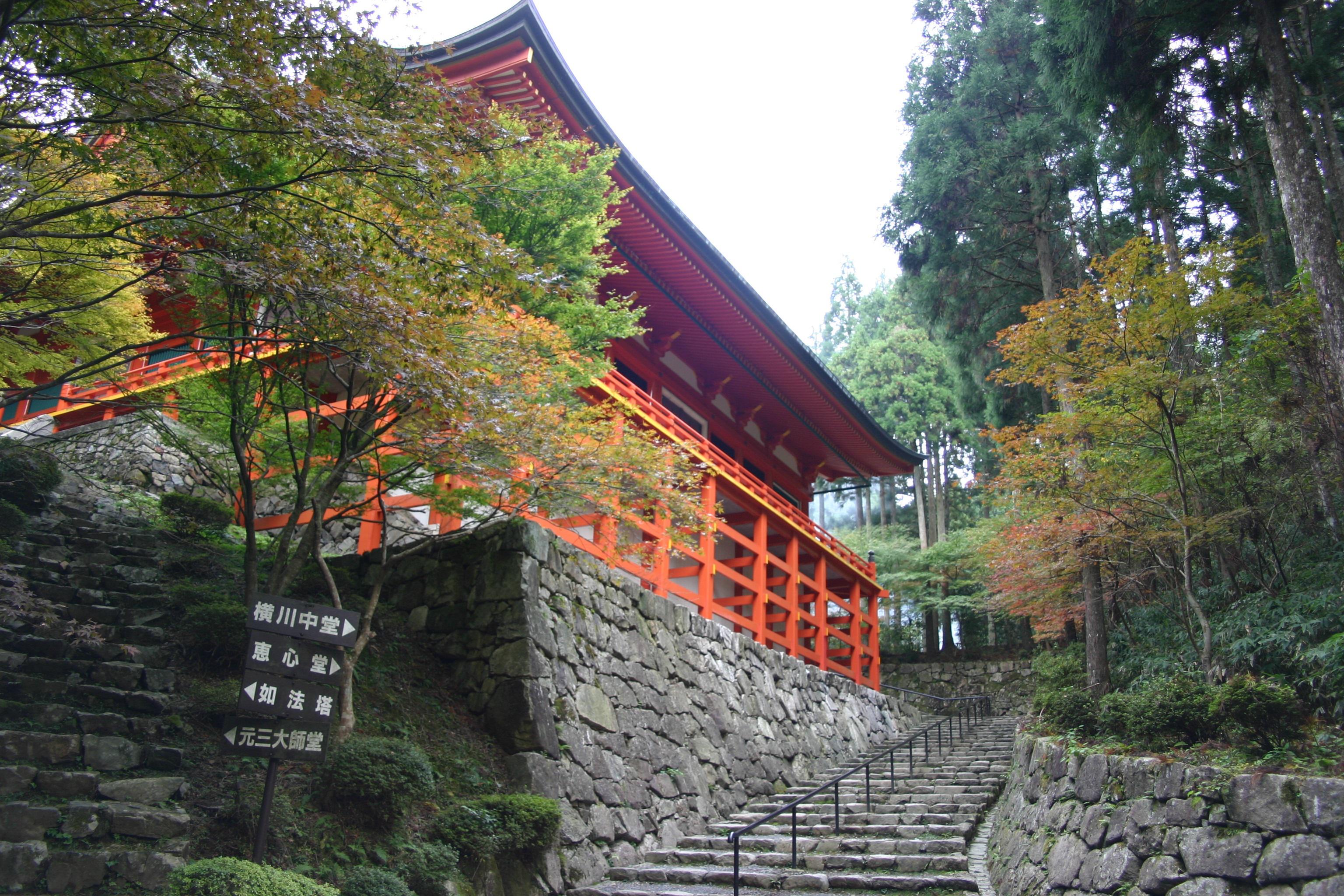 © Biwako Visitors Bureau
Situated on the border between Kyoto and Shiga prefectures, Mt.Hiei boasts Enryakuji temple, the UNESCO World Heritage Site. As the head temple of the Tendai sect, Enryakuji is considered one of the most significant temples in Japan. Throughout the history stretching back 1200 years, this temple has preserved practices of Saicho, the founder of Tendai sect, and has been worshipped by people from all over Japan. Take a cable car up to Mt. Hiei from Sakamoto town, the temple town at the foot of the mountain where many retired monks settle down. Visit three different areas of Enryakuji temple and soak in a solemn atmosphere surrounded by greenery.
Spectacular views of Lake Biwa and Kyoto city can be also appreciated from the mountain.


■ Takashima area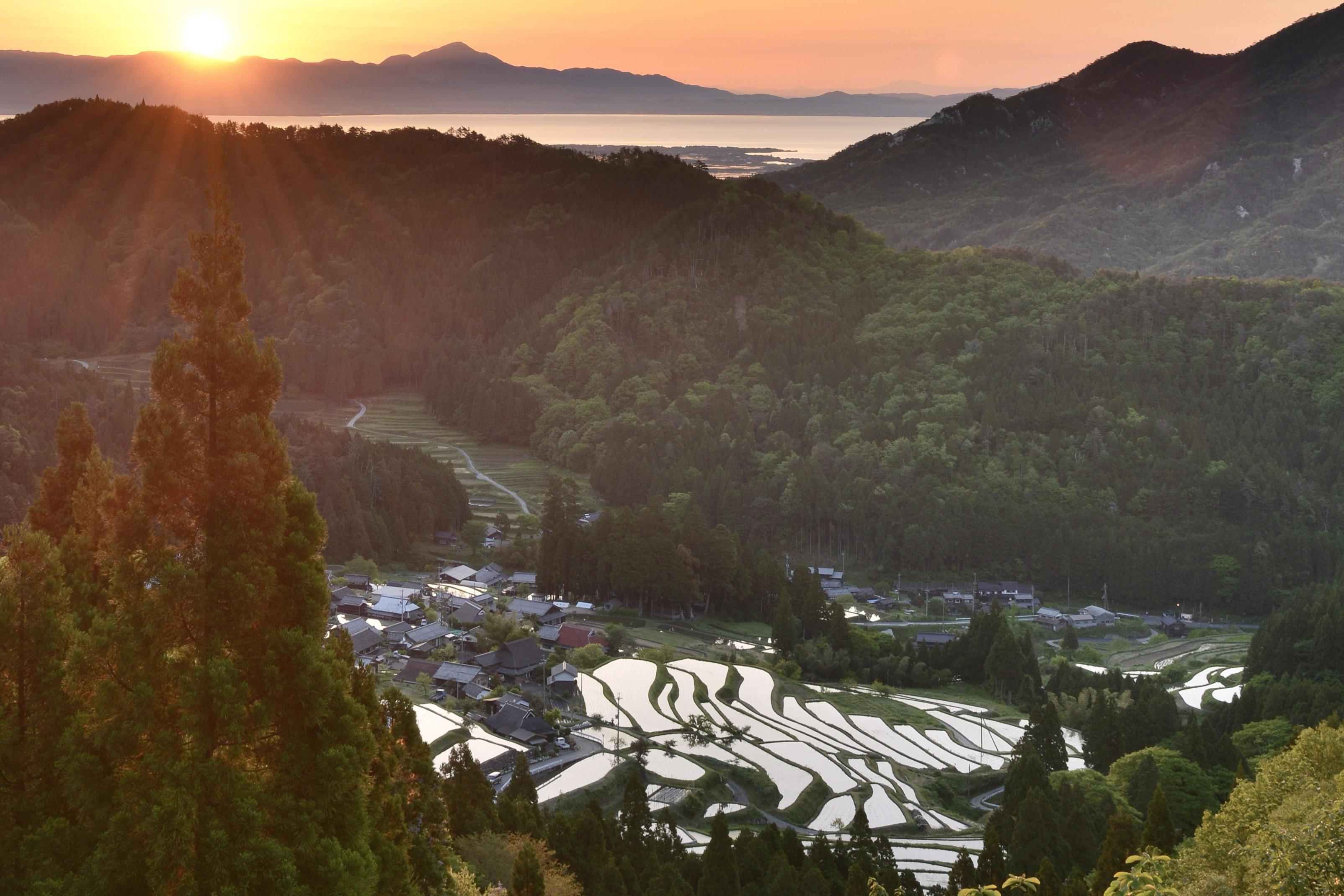 © Biwako Visitors Bureau
Blessed with rich nature, Takashima area features a serene scenery of rice terraces spreading across a narrow strip of land between Mt. Hira and Lake Biwa.
Thanks to the abundant forest covering 70% of this area, pure water has been richly springing up and used as daily life water since ancient times. People enjoy a sustainable lifestyle as a part of the natural environment.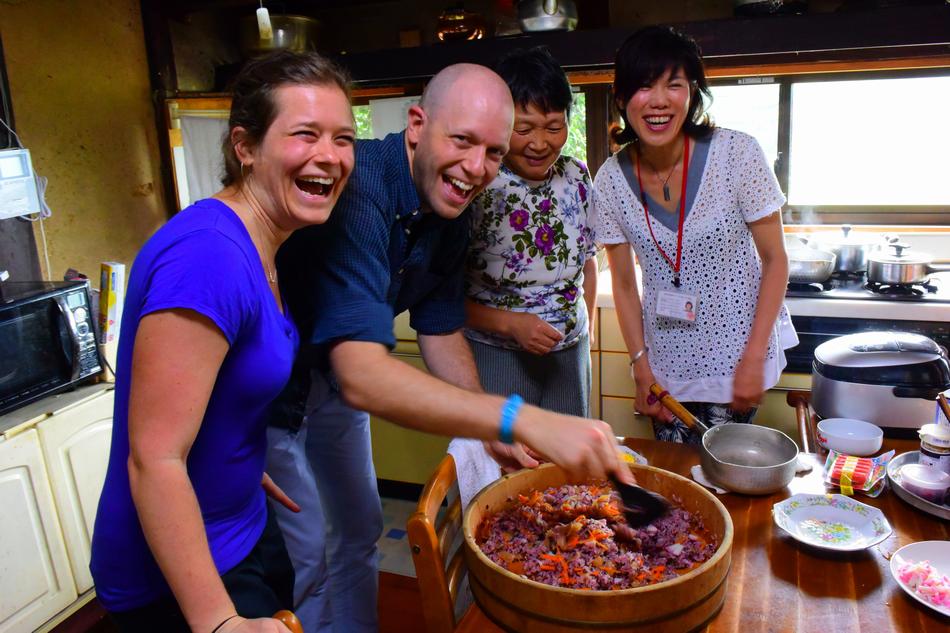 Join a local tour and encounter a rural life in great harmony with nature. You can experience some parts of their life together with locals such as harvesting vegetables or cooking with local fresh ingredients. Being in deep contact with people in Takashima, including local guides, is a precious opportunity to learn how people celebrate their life in appreciation of nature. If you are interested, please contact us for more details.
The sustainable lifestyle can be seen in its food culture too. Originally developed in order to transport seafood to Kyoto and other areas without spoiling them, the fermented food culture has still been deeply rooted in people's life in Shiga prefecture. Especially, unique fermented food cultures have been nurtured in the west and north sides of Lake Biwa. Try tasting some of their specialties such as Funa-zushi (fermented crucian carp sushi), Japanese sake, miso, and many others.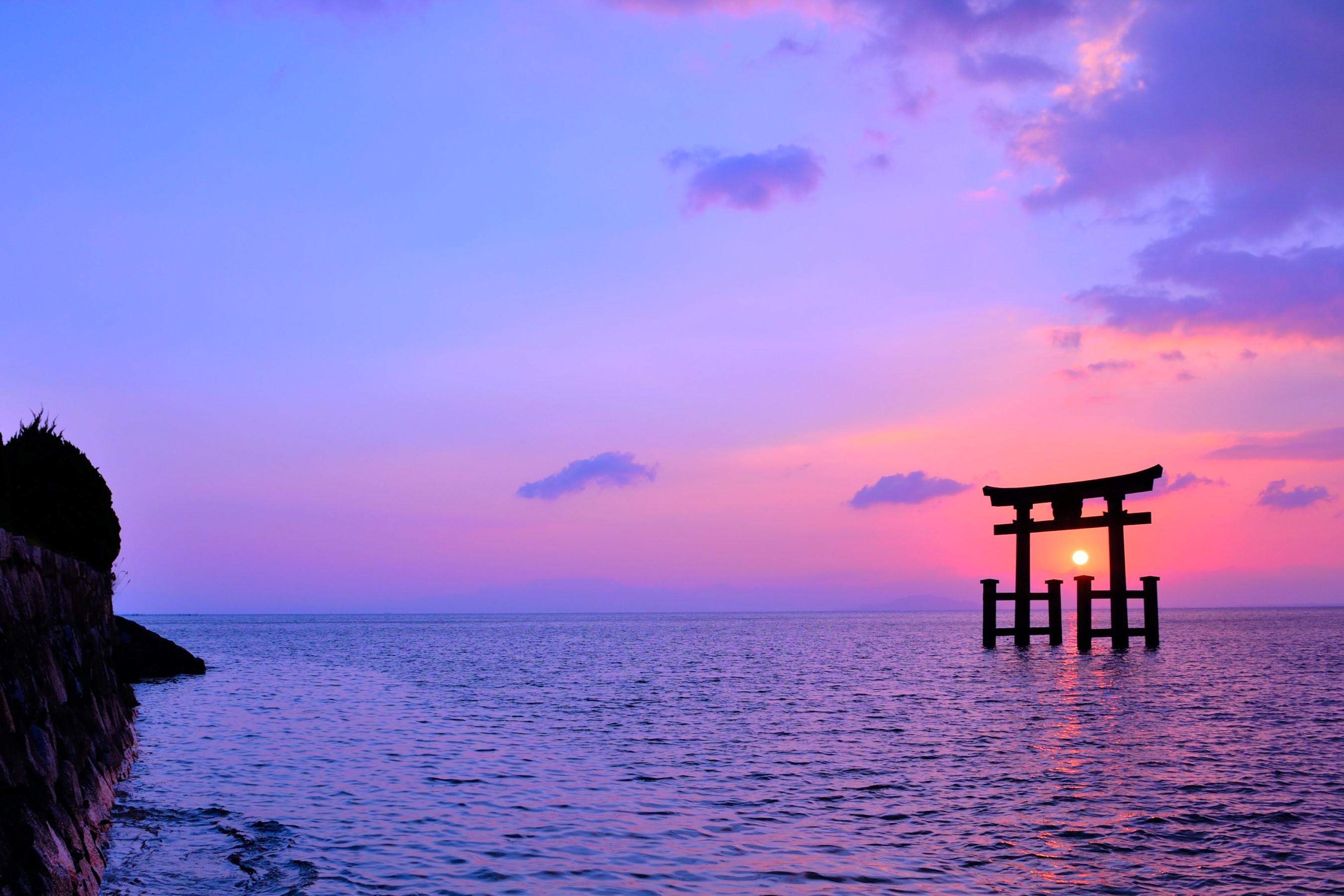 © Biwako Visitors Bureau
In addition, do not miss exquisite sceneries of Takashima area such as Kaizu Osaki, the famous cherry blossom viewing spot with around 800 trees along the lakeshore, Shirahige Shrine, well known for the stunning vermillion Torii gate floating in the lake, and more.


North side of Lake Biwa (Nagahama, Chikubu Island)
In 1573, Toyotomi Hideyoshi, a warlord famous for Osaka Castle, built Nagahama castle and developed this area as a castle town. Later during Meiji period (1868-1912), the city flourished as a commercial and cultural hub between Hokuriku, the northwestern part of Honshu, Kansai including Kyoto and Osaka, and eastern Japan, Nagoya and Tokyo. Take a leisurely walk in Kurokabe Square lined with preserved buildings from the Meiji period reminiscent of those days.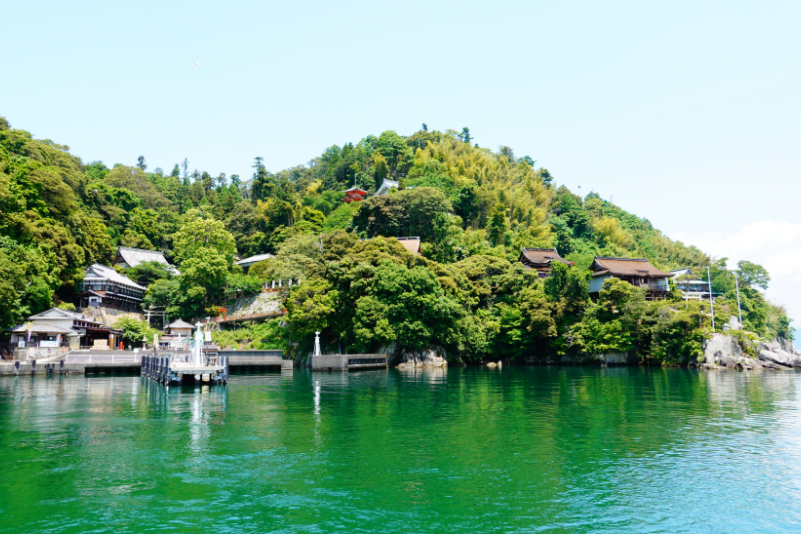 Enjoy a crise trip from Nagahama port to Chikubu Island, also called "Island of the Gods", one of the must-visit spots in this area. As a sacred island with a long-standing history, Chikubu Island was worshipped by many important historical figures for victory in battle in ancient times.
The island is home to many significant cultural heritages including Hogonji temple and Tsukubusuma shrine standing on the slope of verdant hills covering most parts of the island. In recent years, this island has been gaining attention as a spiritual power spot and enjoying its popularity. Write your wish on a piece of paper and put it into a small red daruma. The temple will keep it and pray your wish over the year. You can also make a wish by Kawarake-nage. This way, you will throw an earthenware tile with your wish written on it towards a torii gate, standing the edge of a cliff jutting out into the lake.
Make sure to stop by some observation spots commanding a sweeping view of Lake Biwa too.


East side of Lake Biwa (Hikone, Omi-Hachiman)
■ Hikone area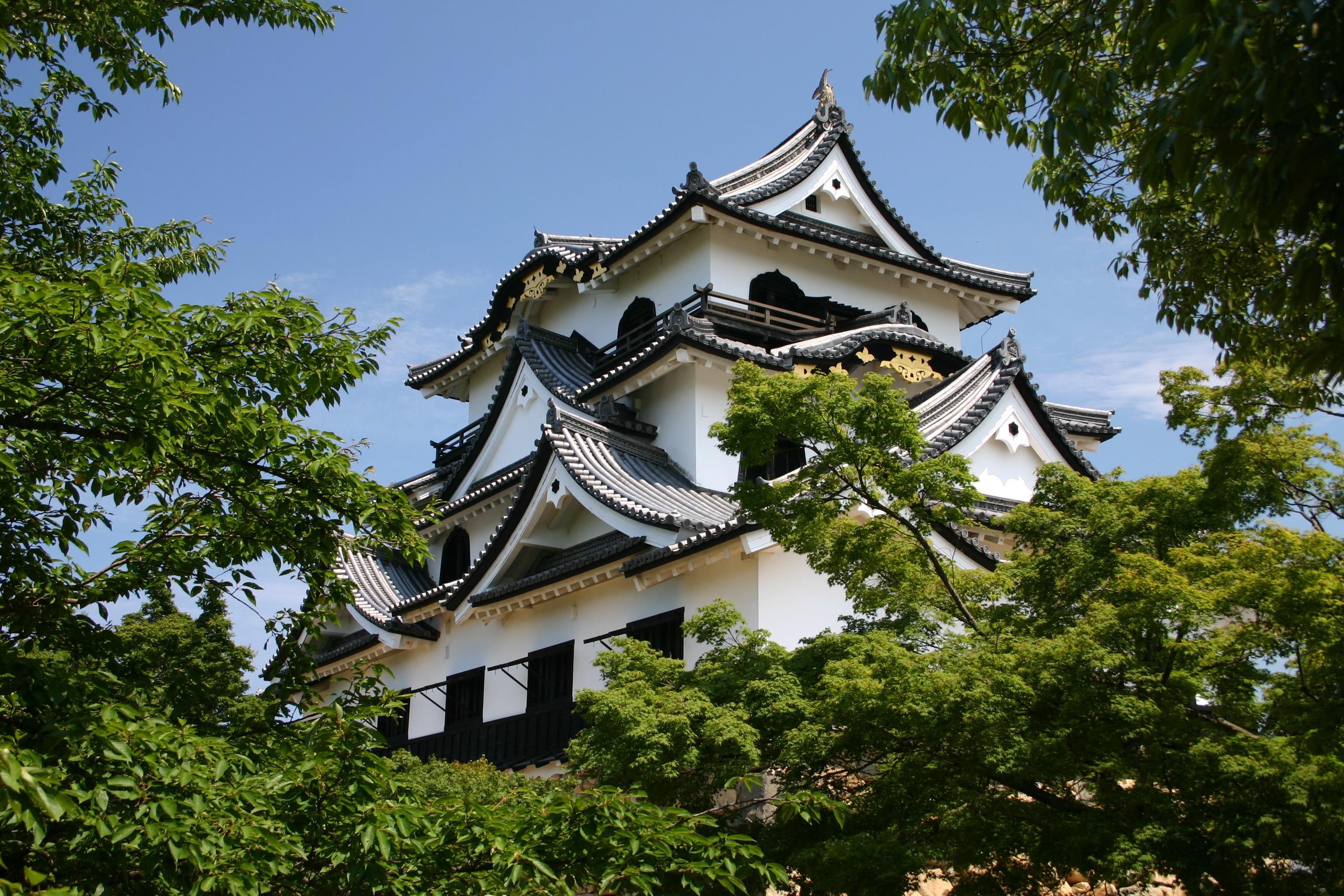 © Biwako Visitors Bureau
Visit Hikone castle with the castle keep designated as the National Treasure along with only 4 other keeps in Japan. Survived through the order for abandoning castles declared in the early Meiji period and other disasters, more than 400-year-old original donjon can still be admired. Despite the donjon's relatively small size, its sophisticated exterior, which was emphasized as a political symbol, is considered as one of the most beautiful sceneries around Lake Biwa. Many parts of the castle grounds such as steep stairs leading up to the donjon or wooden bridges show that the castle also has an excellent military aspect.
Take your time to explore the ground of the castle including Genkyu-en, a Japanese landscape garden centered around a pond. From the top of the donjon, a fine scenery of Lake Biwa can be enjoyed.


■ Omi-Hachiman area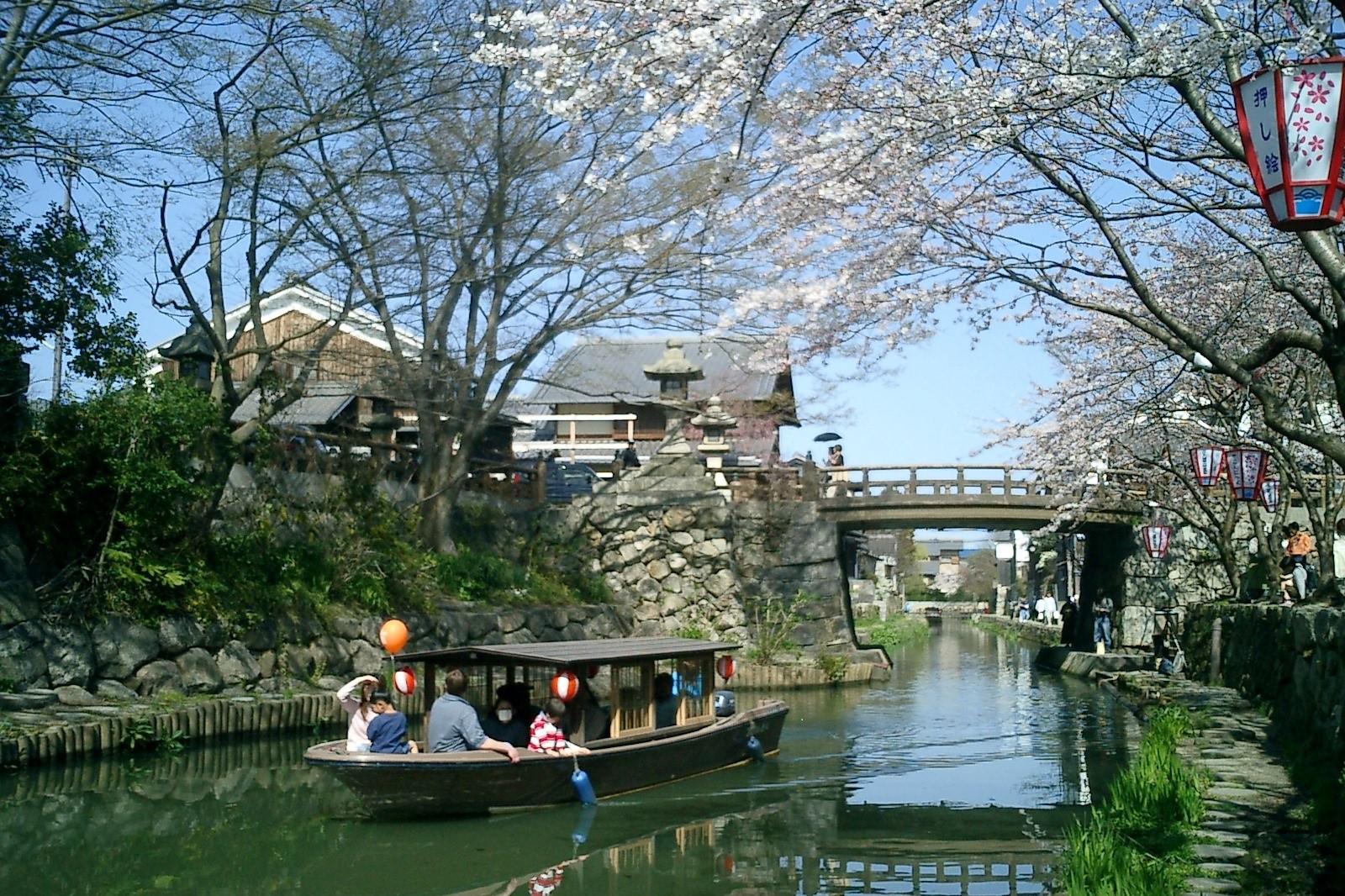 During the Warring State Period (1467-1615), many powerful warlords built castles around Lake Biwa to dominate Lake Biwa's water resource, and Omi-Hachiman was one of those areas. Although the castle does not remain today, traditional buildings preserved on the streets remind us of the thriving former castle town.
One of the recommended ways to appreciate a picturesque scenery here is to ride a Japanese boat touring Hachiman-moat, lined with white-walled storehouses. Indulge yourself in a quaint atmosphere with the seasonal beauties.
For more nature lovers, enjoy a hand-peddled boat ride experience in canals located on the side of Nishino-ko, the smaller lake connected with Lake Biwa. Registered under the Ramsar Convention together with Lake Biwa itself, you can encounter the fascinating scenery of reeds as well as many different kinds of waterfowls.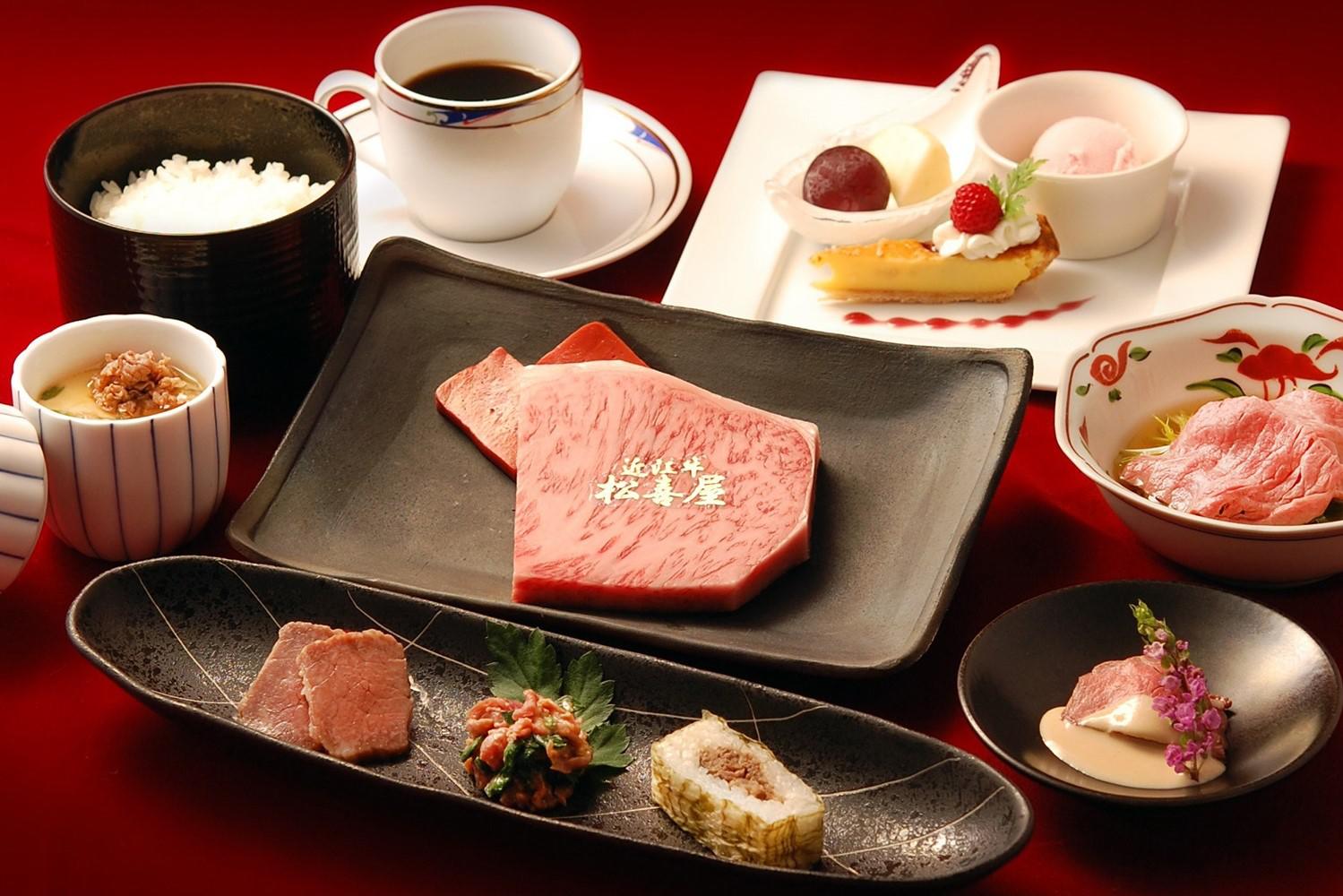 © Biwako Visitors Bureau
In this area, you cannot forget to savor the taste of Omi beef, one of the top quality Japanese beef brands along with Kobe beef, Matsuzaka beef and a few more. Omi beef was offered to shoguns (generals) as a healing medicine in Edo period, and it became known as the Omi brand beef after Meiji period. Raised in a rich natural environment and water, Omi beef has glossy marbling and an elegant taste. Enjoy its tender mouthfeel and rich flavor.


South side of Lake Biwa (Koka, Shigaraki)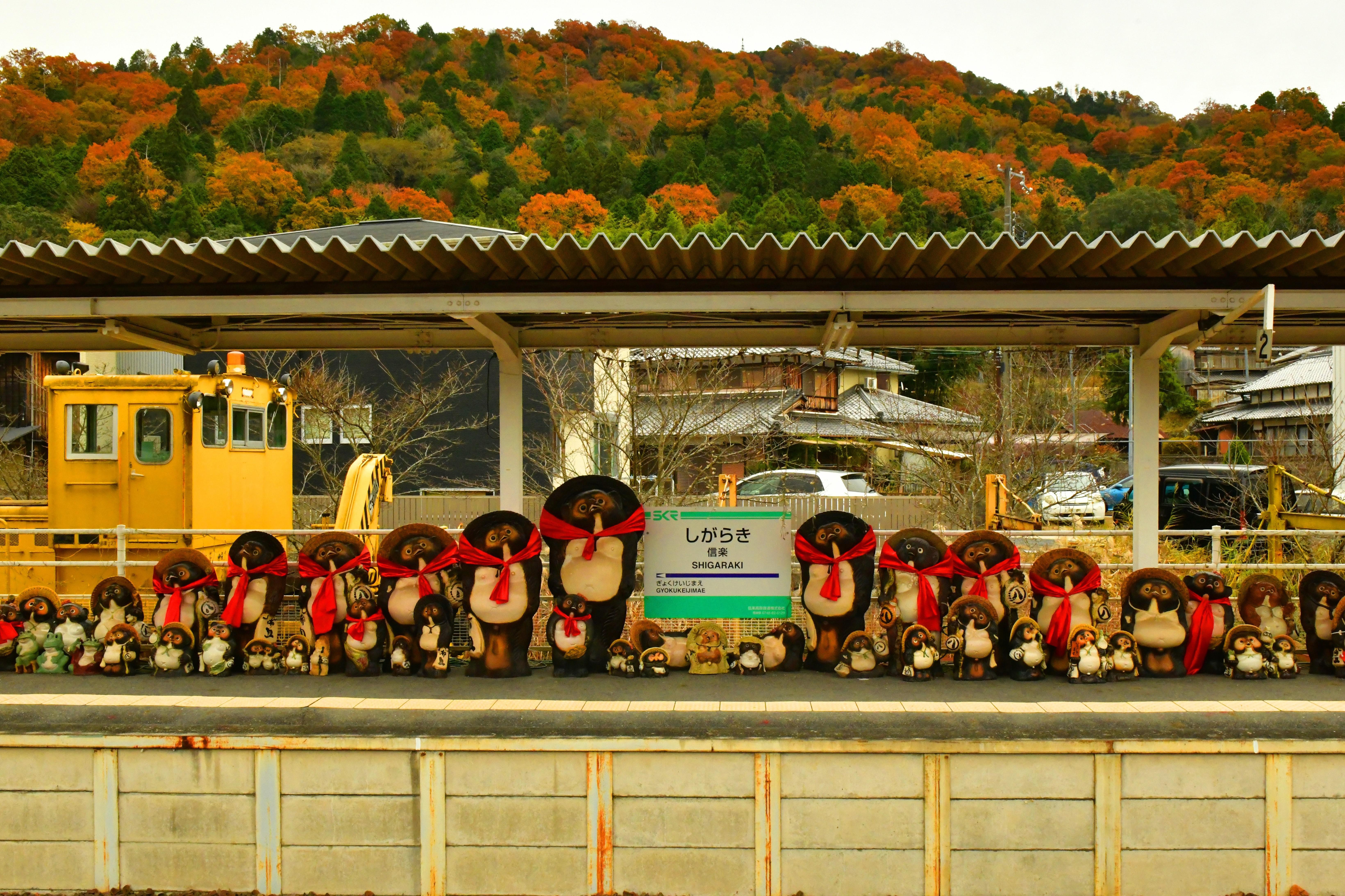 © Biwako Visitors Bureau
Surrounded by mountains, the southside of Lake Biwa houses unique sites that are different from the rest of the area.
One of them is Shigaraki town, well known as the established pottery region along with 5 other regions in Japan. Using cray created by the ancient Lake Biwa's geological formation, Shigaraki pottery is characterized by its rustic texture which is highly regarded as an expression of Japanese wabi-sabi taste. Stroll around Shigaraki town and find many raccoon statues, the symbol figure of Shigaraki pottery, usually sitting in front of the entrance of buildings. There are an open-air museum for Shigaraki pottery where you can enjoy artworks in nature and also places where you can experience a hands-on activity to create potteries.
Another reason that people visit this area is to learn about Ninja, fighters who specialized in unconventional martial art. There are many historical sites related to Ninja in this area, and you can get a flavor of what their life and training might have been. Visit Koka Ninja House and try some tricks added inside the building.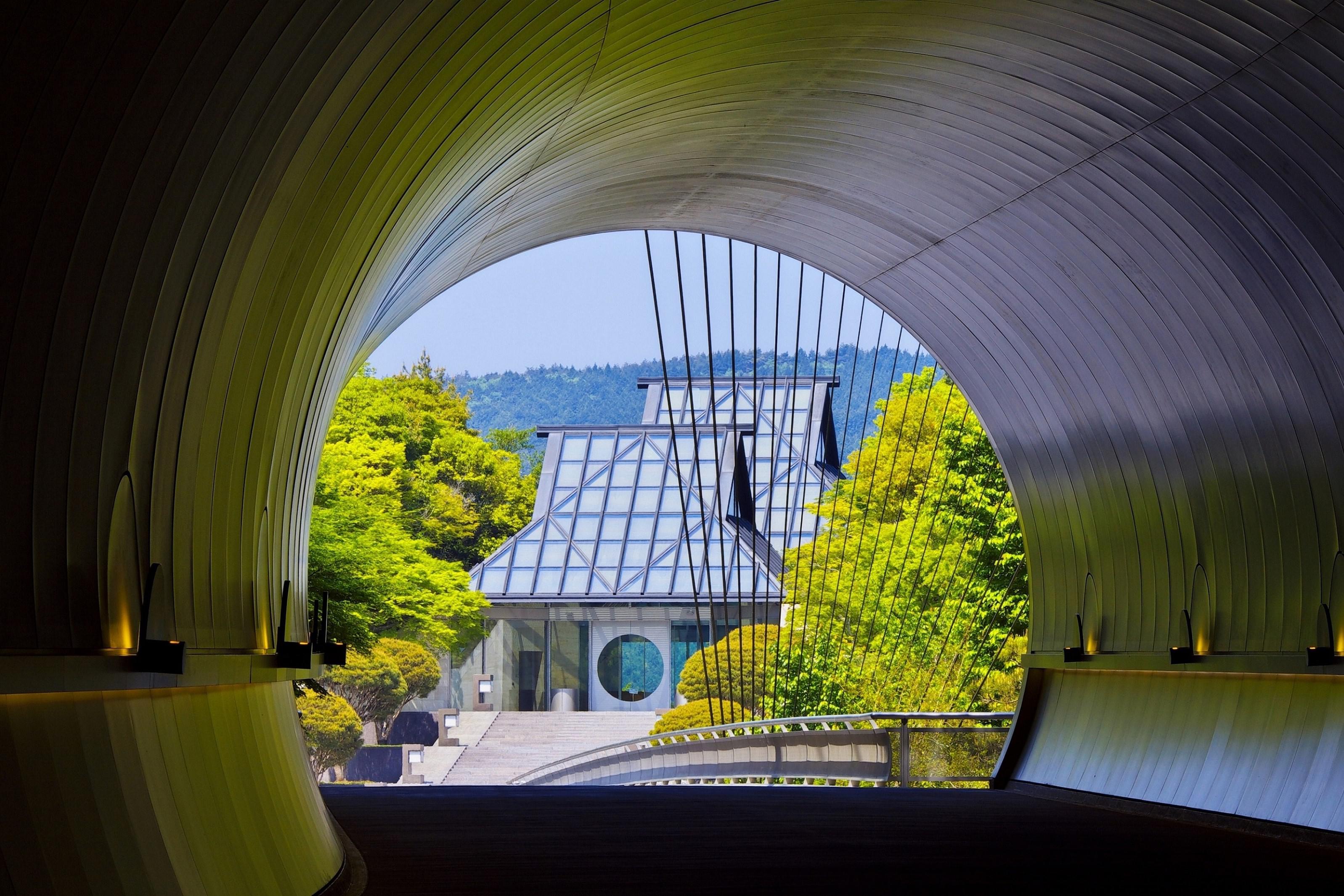 © Biwako Visitors Bureau
This area also offers a unique art site, Miho Museum. Located in the lush mountain area, this museum was established based on the concept of Shangri-La. Inside the sophisticated building designed by I.M. Pei, renowned architect for pyramid monument at the Louvre, a wide variety of Japanese art are exhibited such as tea ceremony utensils, lacquerware, Buddhist art in addition to ancient art from around the world.
Shiga prefecture will entertain you in many other different ways too. We are happy to create an ideal itinerary for you based on your interests! Contact us for further details.
Access
From Kyoto
If you visit northern Shiga prefecture
Kyoto - [Around 1 hr. by local train] - Takashima area / Nagahama area
If you visit southern Shiga prefecture
Kyoto - [Around 10 - 50 mins by local train] - Otsu area / Hikone area/ Omihachiman area
If you visit mountain part of southern Shiga prefecture
Kyoto - [Around 1.5 - 2 hr. by local transportations ] - Shigaraki town
From Tokyo
If you visit northern Shiga prefecture
Tokyo - [Around 2 hr. by Shinkansen (Hikari)] - Maibara - [Around 10 mins - 1 hr.] - Takashima area / Nagahama area
If you visit southern and mountain part of southern Shiga prefecture
Tokyo - [Around 2 hr. by Shinkansen (Nozomi)] - Kyoto - [Around 10 -2 hr. by local transportations]
From Osaka
If you visit northern Shiga prefecture
Osaka - [Around 1.5 hr. by local train] - Takashima area / Nagahama area
If you visit southern Shiga prefecture
Osaka - [Around 40mins - 1.5hr. by local train] - Otsu area / Hikone area/ Omihachiman area
If you visit mountain part of southern Shiga prefecture
Osaka - [Around 2.5 hr. by local transportations ] - Shigaraki town
Custom travel including Shiga and Private Tour
For more information, or to start customizing your own itinerary, please contact us.