Kurashiki [Okayama Prefecture]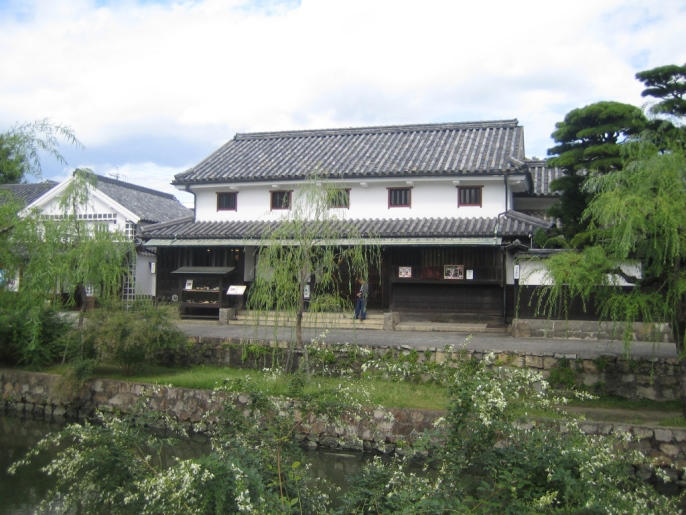 Tsurugata is nestled in front of a willow-lined canal, in the center of Kurashiki Historical Quarter. With Nakabashi Bridge, Tsurugata is one of the most picturesque spot in this old town.
When you step into the entrance, isolated from the crowds on the streets, a polished hallway will greet you. The building was built as a residence of a prosperous merchant family in 1744, and is one of the oldest buildings in the area. It is made of white walls, black tiles, and small windows which represent the uniqueness of Kurashiki's buildings.
A Kaiseki style dinner, with seafood freshly caught in the Seto Inland Sea, is served in your room. In the evening, you can stroll along the illuminated canal of Kurashiki, carrying a Japanese paper lantern.
Accommodation Type
Ryokan
Access
Approx. 3 hr 30 min. from Tokyo by bullet train and 15min. by local train.
Approx. 1 hr from Osaka by bullet train and 15min. by local train.
Price Range*
15,000 - 32,000yen/person + tax
Environment
in the center of Kurashiki Historical Quarter
Room
11
Private Bath
3 rooms are with bath (All rooms are with western style toilet)
*Per person per night, for double occupancy on regular seasons for standard plan. Please check when booking.
Basic Information
Facilities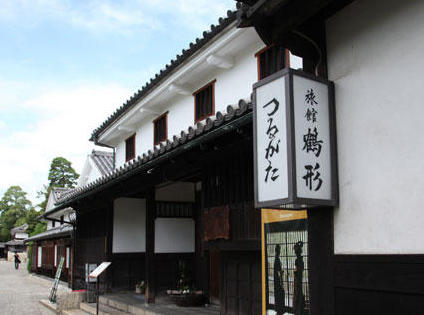 Japanese traditional rooms in Kurashiki style - 3 rooms are with baths.
All rooms are equipped with western style toilets.
Dining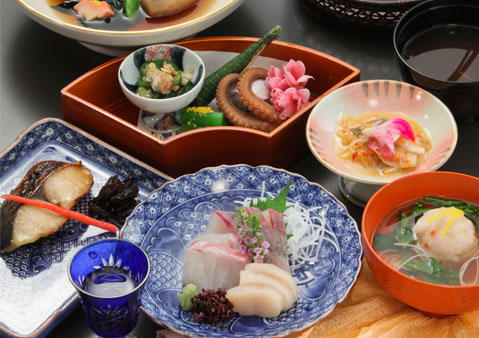 Dinner is Kaiseki style with seafood from the Seto Inland Sea. Served in your room.
Breakfast is served in the restaurant.
Bath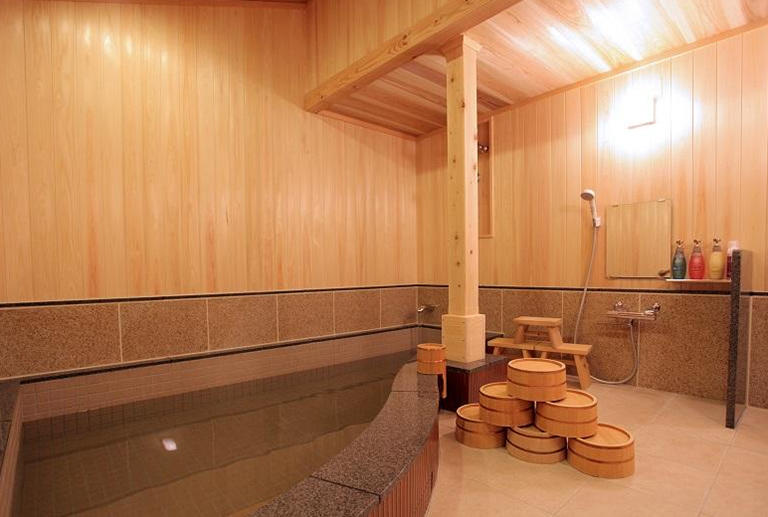 3 rooms have private baths.
Shared bath is available.
Others
Check in from 15:00
Check out 10:00
English: Yes
Room type and prices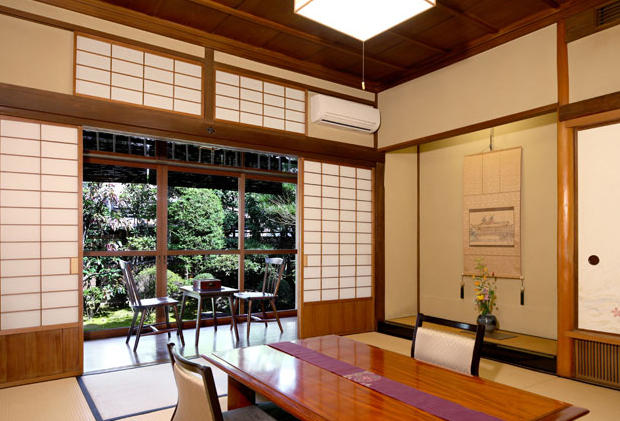 | | Shared by 2 persons | Shared by 3 persons | Shared by 4 persons |
| --- | --- | --- | --- |
| Achi room (Large room) | 32,000 | 30,000 | 28,000 |
| Kibi room (Middle size room) | 23,000 | 21,000 | 19,000 |
| Sakatsu room (Small size room) | 18,000 | - | - |
Prices differ depending on the room. Please check when you book. Prices are based on standard plan with bath and toilet on weekdays (Sunday to Thursday).
The rates are for per person, per night including dinner and breakfast.
Service charge are included. Consumption tax is added.
In peak seasons or on special days, prices are different. Please check with us when you book.
Extra charges for children vary across ages and services.
Access
Transportation
By train
Tokyo-Okayama by bullet train: 3 hrs. Local train : 15 mins.
From Osaka
Osaka-Okayama by bullet train: 1hr. Local train: 15 mins.
Recommended activities
Kurashiki Sightseeing (Kurashiki Historical Quarter, museums, galleries)
Reservation Request