Arima Onsen [Hyogo Prefecture]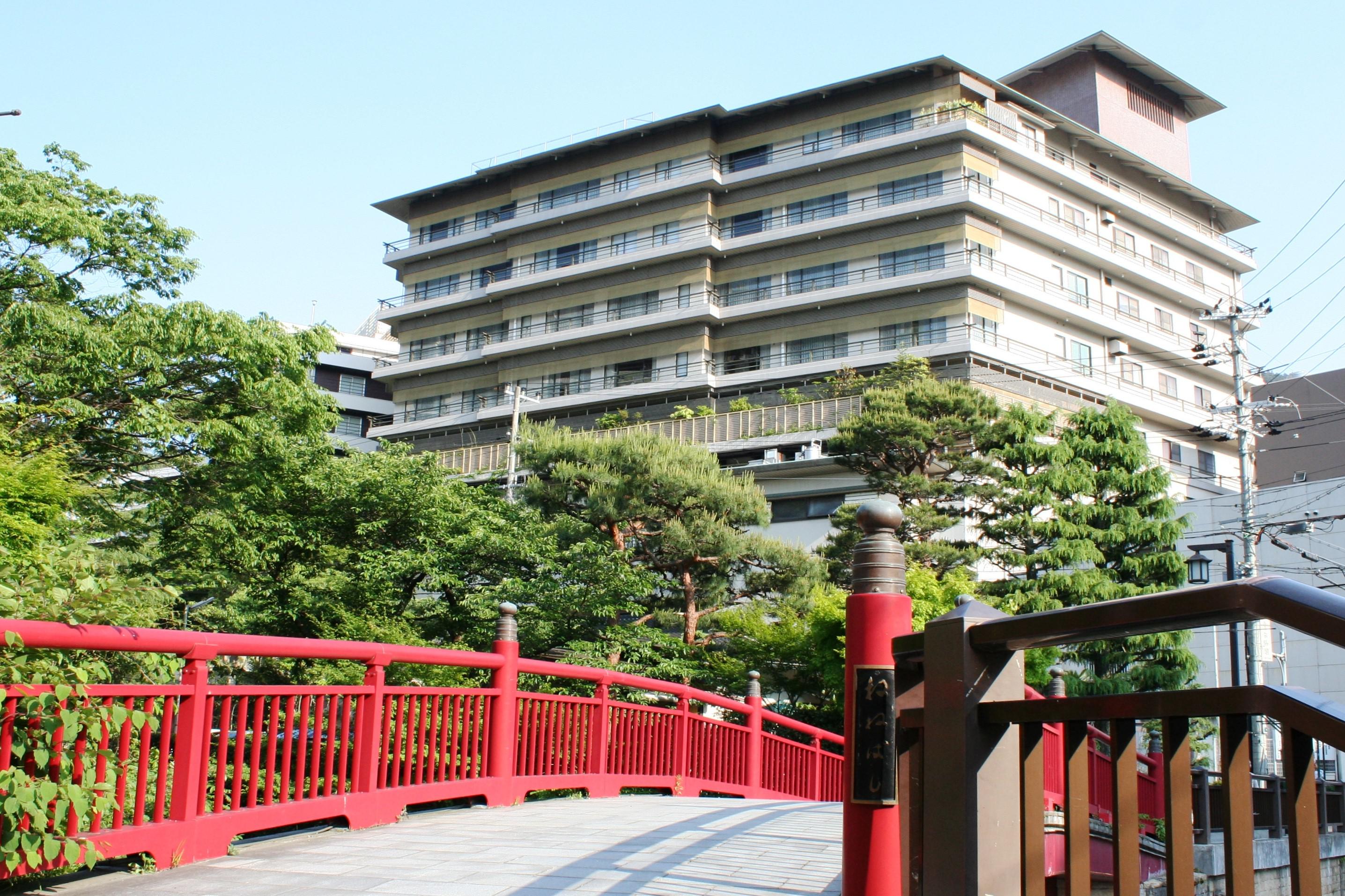 Nakanobo Zuien is an established luxury ryokan situated in a natural mountain setting of Arima Onsen, a popular hot spring resort with a history of approximately 1,400 years. It is located in the center of the town which is only a pleasant 30-minute bus ride from Kobe or 1-hour from Osaka. Once you step into the ryokan, you will forget the hustle and bustle of the big cities and will be able to enjoy a peaceful time in a tranquil atmosphere accompanied by the genuine hospitality of Nakanobo that has lasted for more than 150 years.
One of the pleasures of staying at Nakanobo Zuien is to soak in the two characteristic hot springs including Kinsen (gold hot spring) and Ginsen (silver hot spring), which are considered to have multiple health and beauty benefits. The hot springs can be fully enjoyed either in the large common baths, privately chartered baths, or even in some rooms.
In the evening, kaiseki cuisine made with fresh seasonal vegetables from local farms and nearby mountains and seafood from Seto Inland Sea will be served in your room or a private dining room. Enjoy your meal with local sake from Nada district, the famous sake producing region in nearby Kobe.
Accommodation Type
Ryokan
Access
Approx. 3.5 hours from Tokyo by bullet train and local train.
Approx. 1 hour from Osaka by local train and subway, or highway bus
Approx. 30 minutes from Kobe by highway bus.
Approx. 30 minutes from Shin-Kobe station by taxi.
Price Range *

20,000 yen or below
20,001 - 30,000 yen
30,001 - 40,000 yen
40,001 - 50,000 yen
50,001 yen or above

Environment
Conveniently located in the heart of Arima Onsen hot spring town
Room
50 guest rooms
Private Bath
All rooms are equipped with a shower, a private bath, or a private open-air bath
2 privately chartered baths
*Per person per night, for double occupancy on regular seasons for standard plan. Please check when booking.
Basic Information
Facilities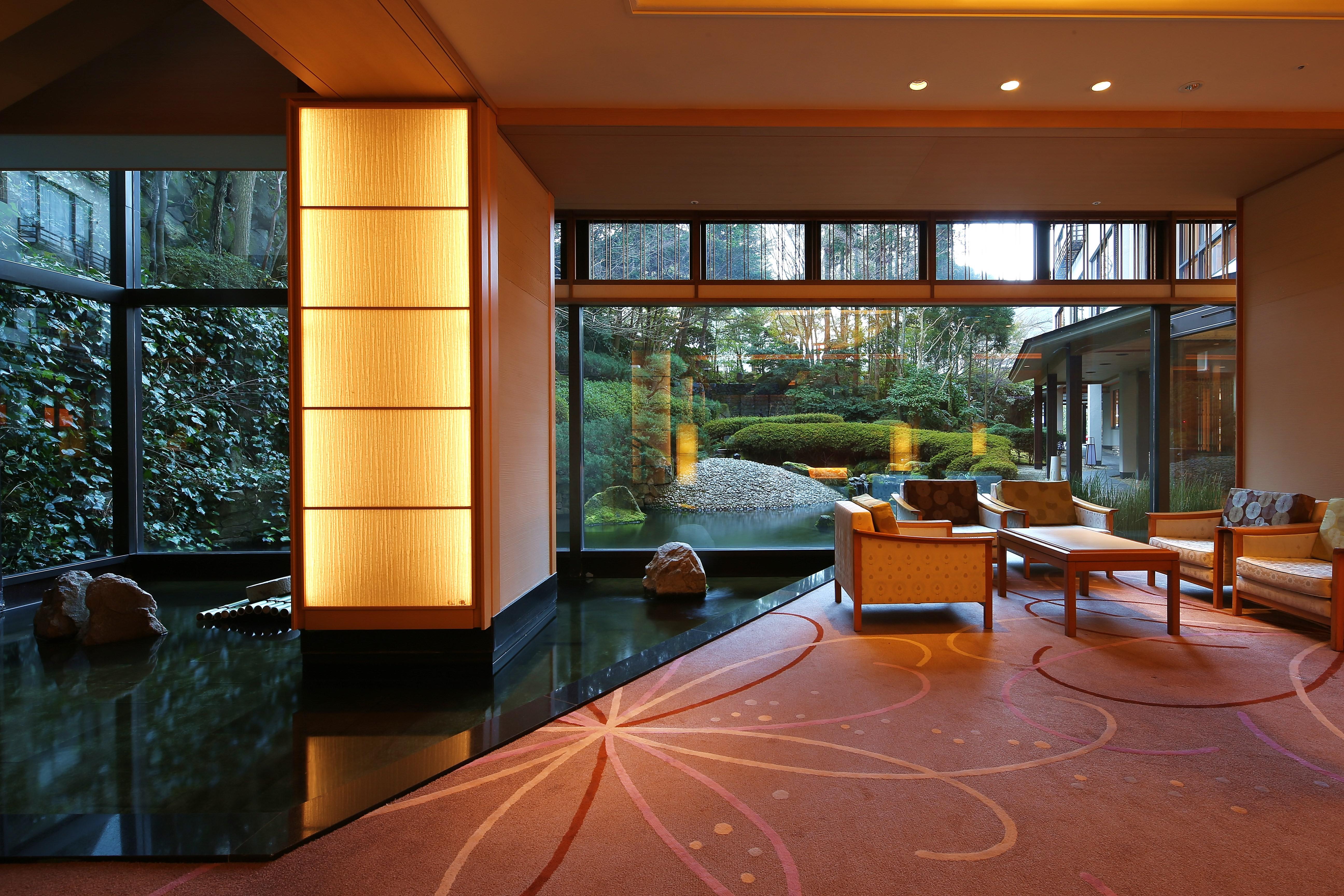 Japanese garden
Private dining rooms
Souvenir shop
Lounge
Dining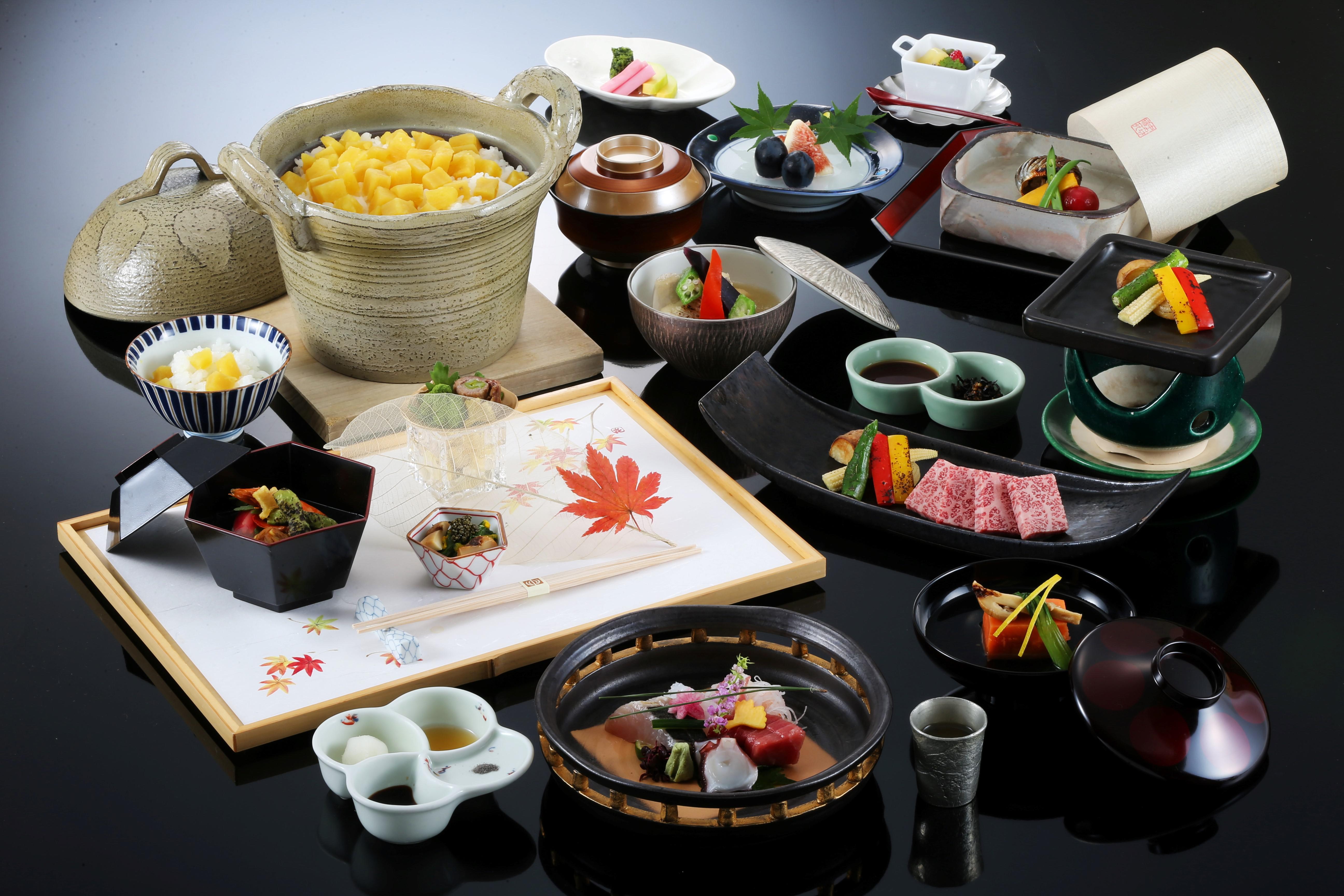 Dinner and breakfast are served in your room or a dining room.
Dinner is Kaiseki style with seasonal food.
Menus with Kobe Beef are available.
There is also a private dining room, and Chef's room where the chef will prepare your food in front of you at the counter.
Bath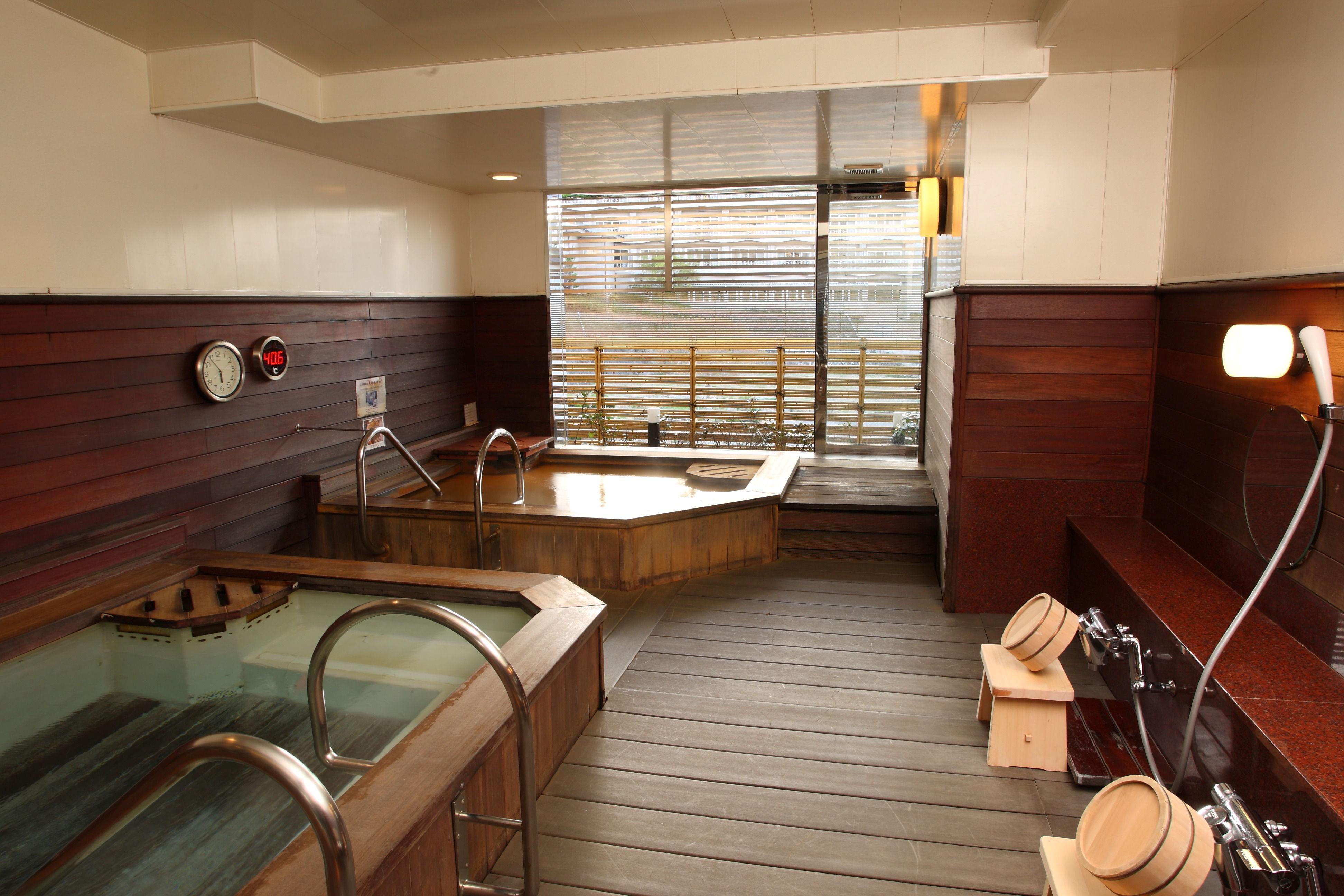 10 rooms have private hot spring baths.
Shared indoor and outdoor baths are available.
1 privately chartered indoor hot spring bath (Kinsen) can be used for 2,200 yen/hr.
1 privately chartered open-air hot spring bath (Ginsen) is free of charge.
Others
Check in from 13:00
Check out 12:00
English: Yes
Room type and prices
There are various types of rooms available at Nakanobo Zuien. Please contact us for availability.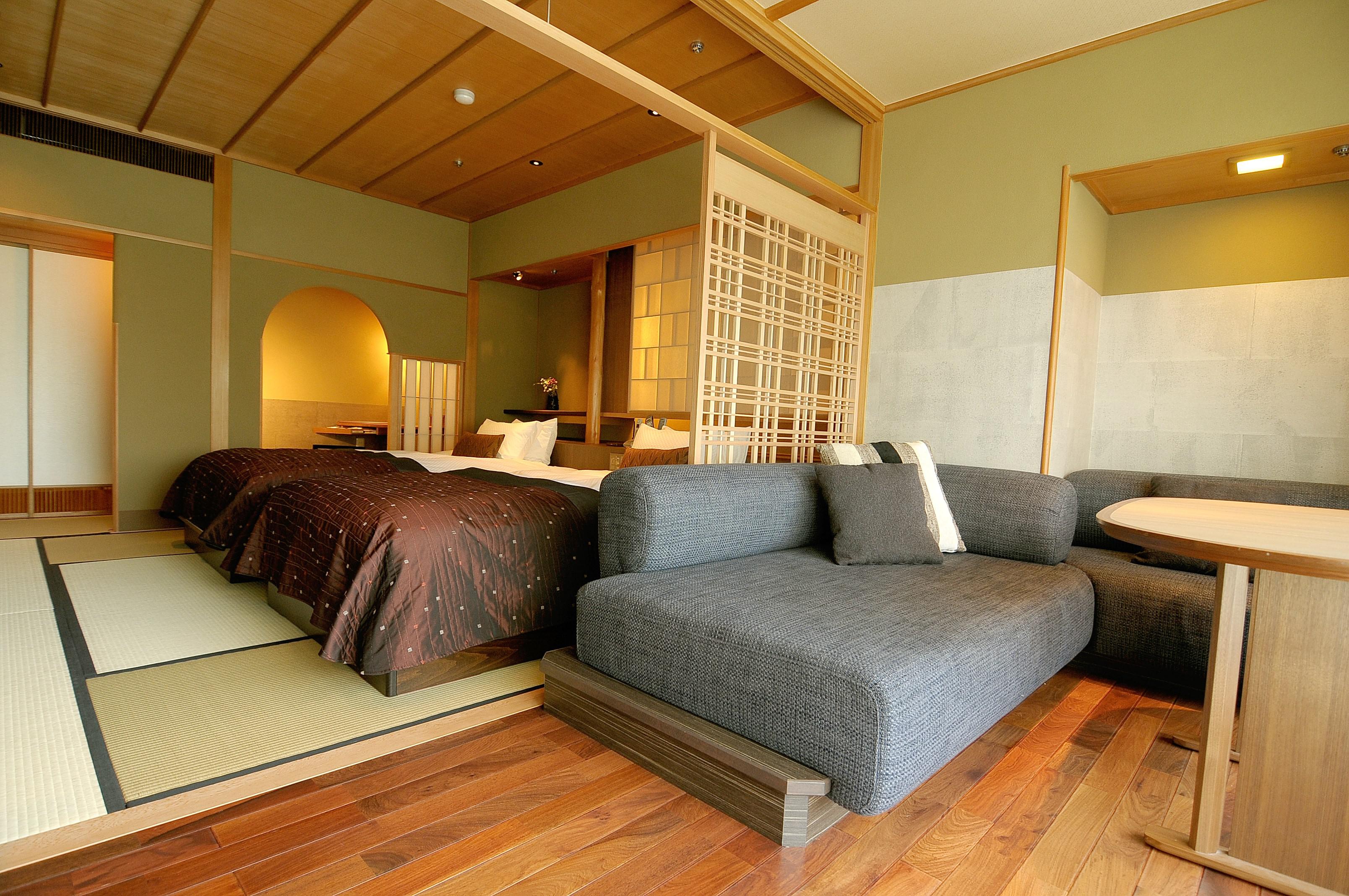 1 Japanese & Western style VIP room with two open-air hot spring baths (Kinsen and Ginsen)
1 Japanese & Western style VIP room with open-air hot spring bath (Ginsen)
5 Japanese Modern Deluxe rooms with open-air hot spring bath (Kinsen)
2 Japanese Modern Deluxe rooms
13 Japanese style 10-tatami rooms
8 Japanese & Western style rooms
1 Japanese style room with open-air hot spring bath (Kinsen)
1 Japanese style room with open-air hot spring bath (Ginsen)
4 Japanese Modern rooms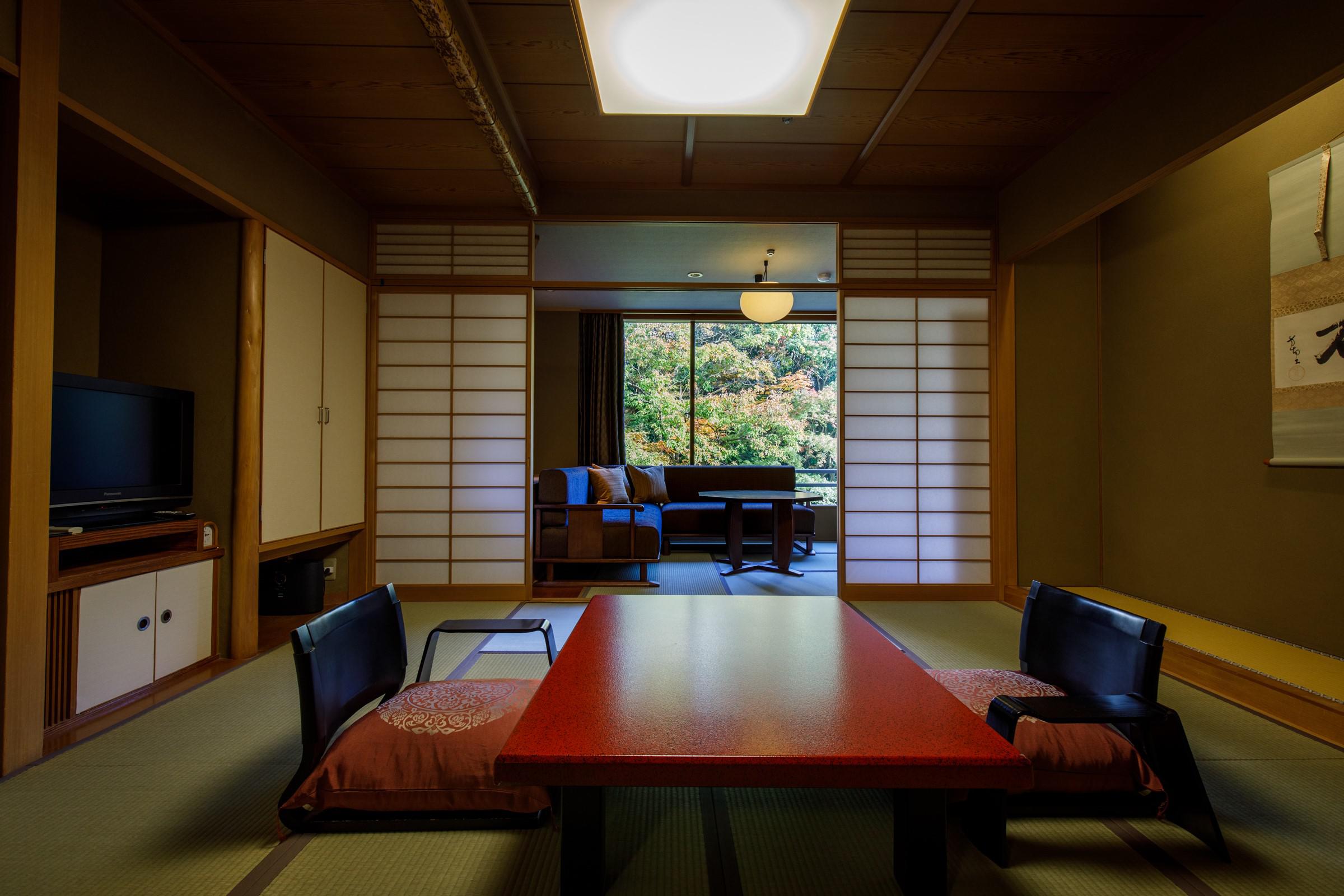 30,950 - 195,400 JPY/person
Prices differ depending on the room. Please check when you book.
The rates are for per person, per night including dinner and breakfast.
Please note that guests must be 13 years old or above.
Access
Transportation
From Tokyo
Tokyo satation-[JR: Shinkansen: 2 hrs. 45 mins.] - Shin-Kobe station - [Kobe City Subway: Local: 8 mins.] -
Tanigami station - [Kobe Dentetsu: Semi-express: 10 mins.] - Arimaguchi station [Kobe Dentetsu: Local: 5 mins.] - Arima Onsen station [5 mins. walk]- Nakanobo Zuien
From Osaka
Osaka station -[JR: Local: 20 mins.] - JR Sannomiya station - [Kobe City Subway: Local: 10 mins.] - Tanigami station - [Kobe Dentetsu: Semi-express : 10 mins.] - Arimaguchi station [Kobe Dentetsu: Local: 5 mins.] - Arima Onsen station [5 mins. walk]- Nakanobo Zuien
Recommended activities
Strolling around Arima Onsen town, Sightseeing in Kobe
Reservation Request