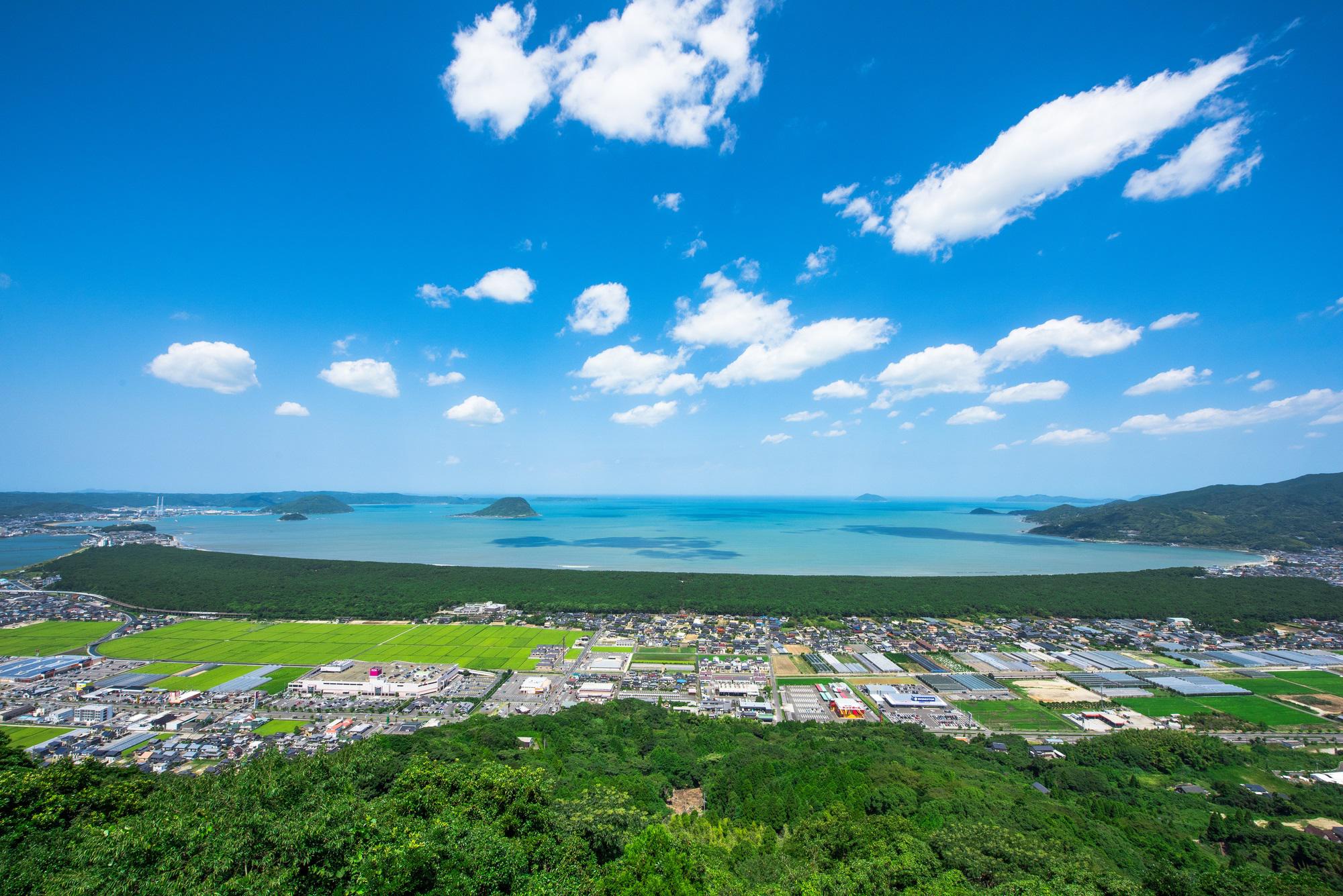 At a glance
Located in the northwest of Kyushu island, Saga is well known as a world-famous pottery production area. Traditional techniques inherited in Karatsu, Arita, and Imari and their unique and beautiful potteries have attracted visitors throughout the history. Saga is a home to rich nature too. You can find a magnificent scenery of coastline of Genkai Sea in the north and a vast tidal flat of Ariake Sea in the south. Abundant greenery can be appreciated in inland area of the prefecture including historical Takeo Onsen and Ureshino Onsen hot spring areas, which are also Saga's popular destinations.
Highlights
Arita and Imari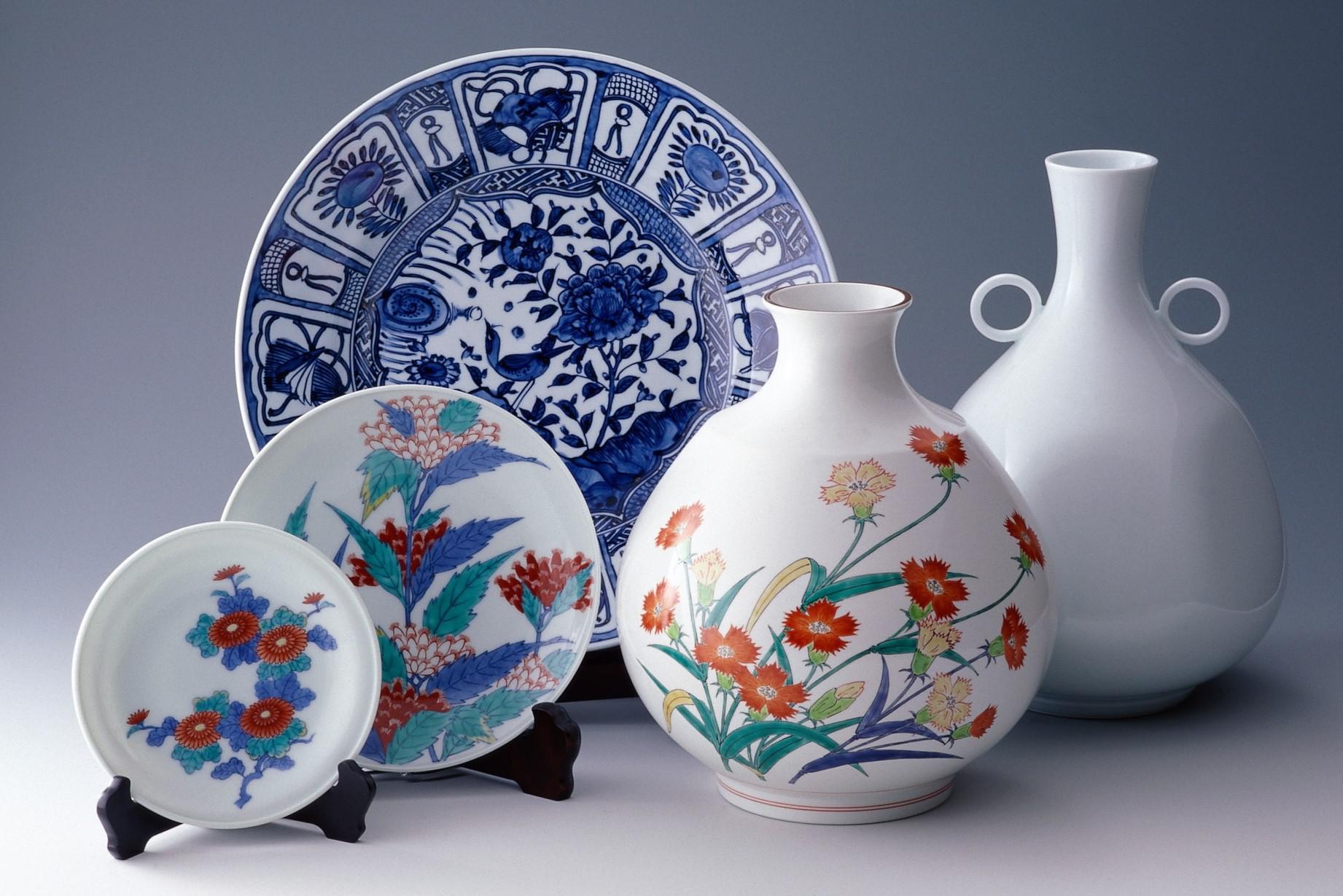 Arita, located in the western part of Saga Prefecture, is the historical porcelain town, originally established by Korean artists in the early 17th century. The town retains a traditional atmosphere with historical buildings and preserved ruins such as Tonbaibei wall made from old kiln bricks and pieces of broken pottery. Visit Kyushu Ceramic Museum which features ceramics from all parts of Kyushu Island produced in various time periods. Learn the history of the town as well as ceramic production and its evolution over time from the exhibitions including the magnificent collection of Ko-Imari (old Imari) and porcelain produced during Edo period. In Arita, you can also find ceramic studios, galleries, and internationally recognized ceramic companies such as Gen-emon Kiln, Koransha and Fukagawa Seiji.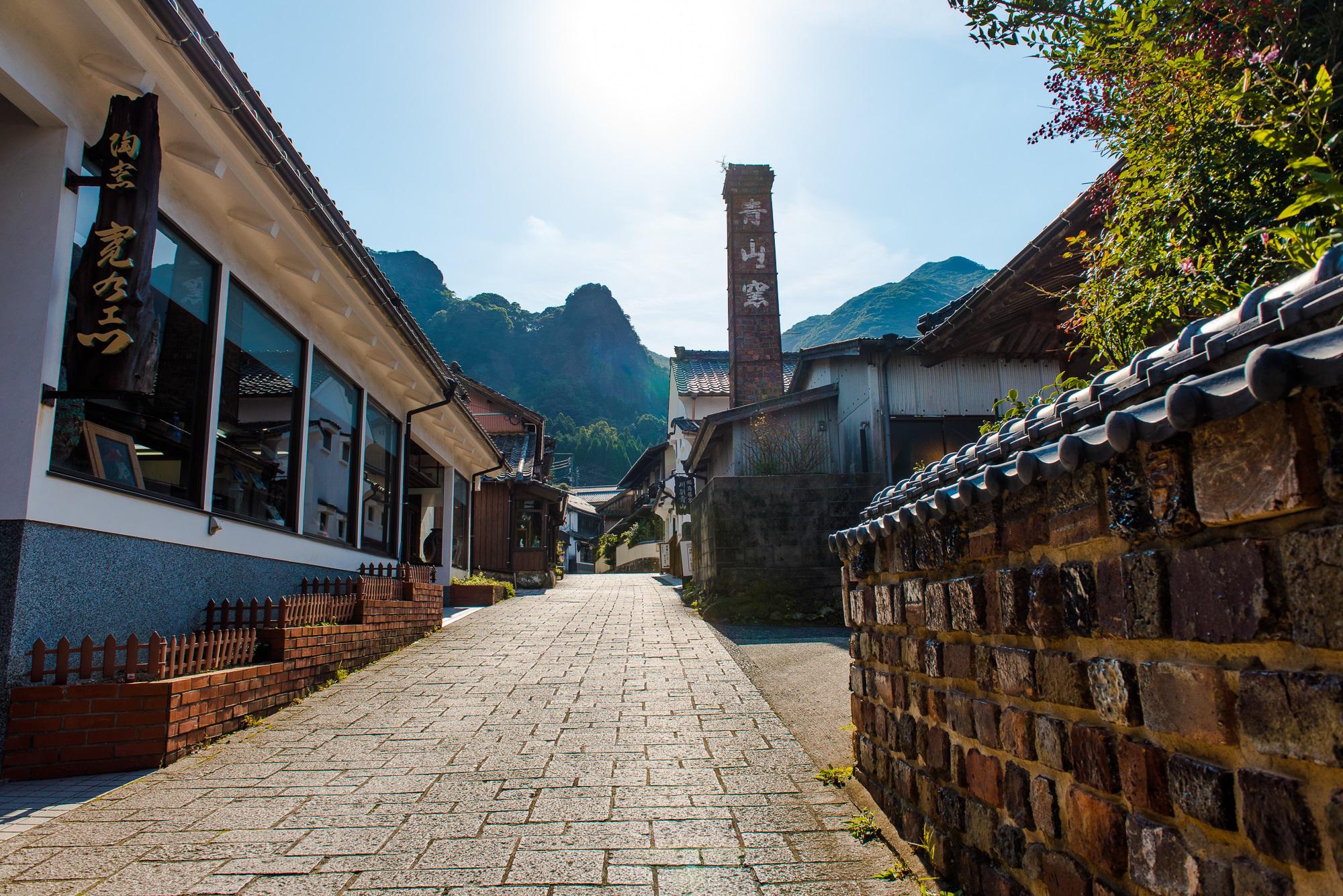 Nearby Arita, you can visit another traditional porcelain city, Imari. In old days, masterpieces o potteries were highly appreciated for its artistic qualities and were exported to Europe, which made Imari famous worldwide. Explore the historical city dotted with unique ceramic works.
The must-see place in Imari area is Okawachiyama pottery village. This village flourished as the production center of Imari porcelain. The potteries called "Nabeshima-yaki" were produced according to Nabeshima clan's request in the 17th century. They isolated the village to keep its techniques secret. Enjoy strolling the area to find 30 kilns still remaining in this unique village.
Karatsu and Yobuko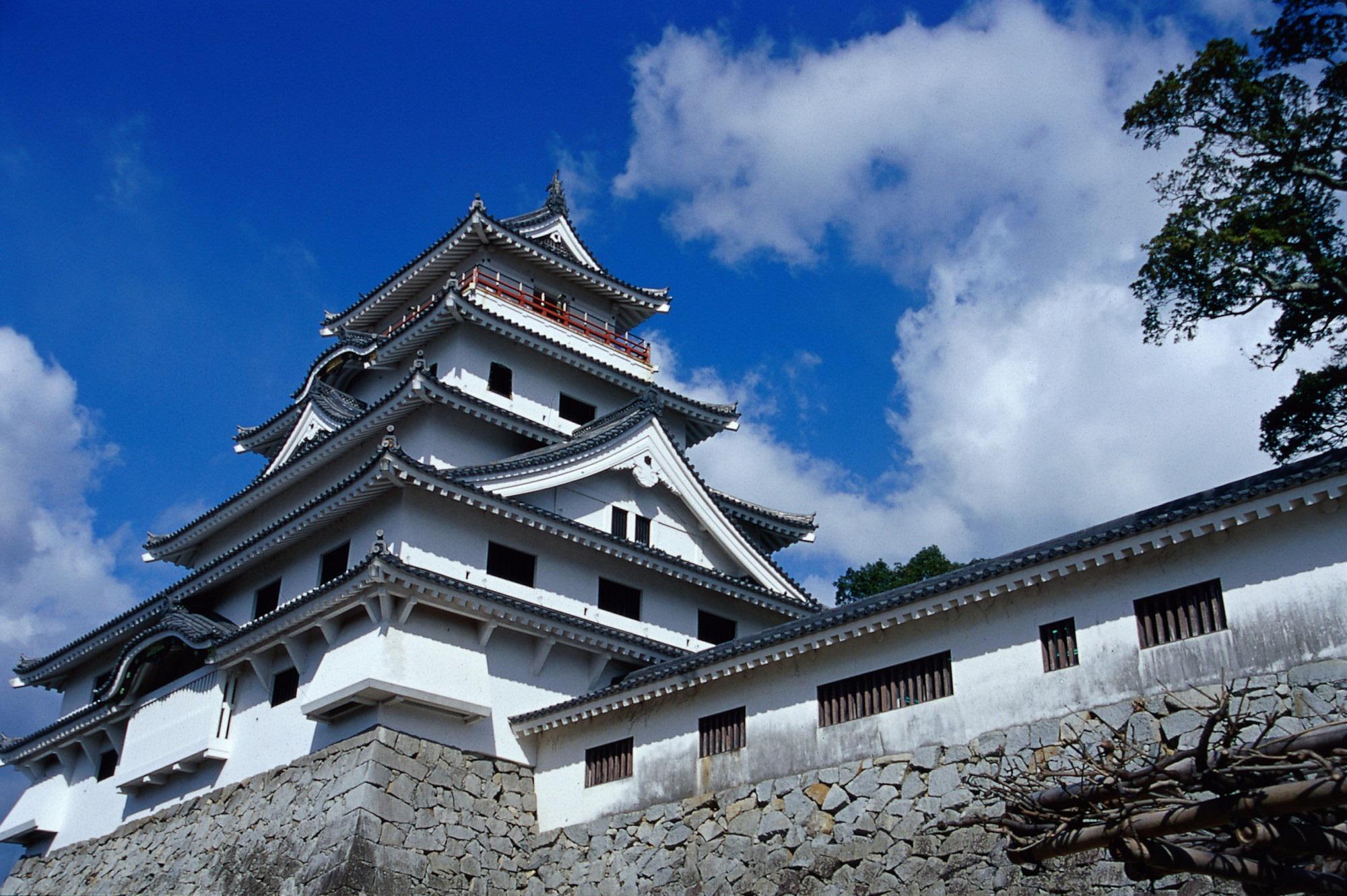 Karatsu flourished as a castle town in the Edo period and as a shipping port for coal in Meiji period. Even today, the history of Karatsu can be seen in architectures which remain throughout the town, in pottery art, and in the traditional festival.
The symbol of the city is Karatsu Castle which has been standing on a small mountain overlooking the town since it was originally built in 1608. Inside the castle, there are a museum where you can learn its history and an observatory offering a magnificent view of Genkai Sea and Niji no Matsubara (thousands of pine tree tunnels). Many people visit here to enjoy seasonal flowers too, especially cherry blossoms and wisteria.
Niji no Matsubara is regarded as one of the best three pine groves in Japan. With the length of 4.5 km and width of 0.5 km, approximately one million black pine trees stretch along the Karatsu coastal line. Kagamiyama Observatory is the best place to appreciate a breathtaking view of Niji no Matsubara with the blue clear sea.
Designated as Japan's traditional crafts, Karatsu pottery is a popular ware for its simple and earthy look. There are about 70 pottery studios in the town. Visit one of the most established kilns and observe the traditional techniques handed down for more than 400 years.
Karatsu Kunchi Festival is the biggest festival of Karatsu town with over 400 years of history and is designated as a UNESCO Intangible Cultural Property. Gorgeous floats modelled after dragons and giant sea creatures are carried throughout the town. The massive floats are on display at Hikiyama Exhibition Hall.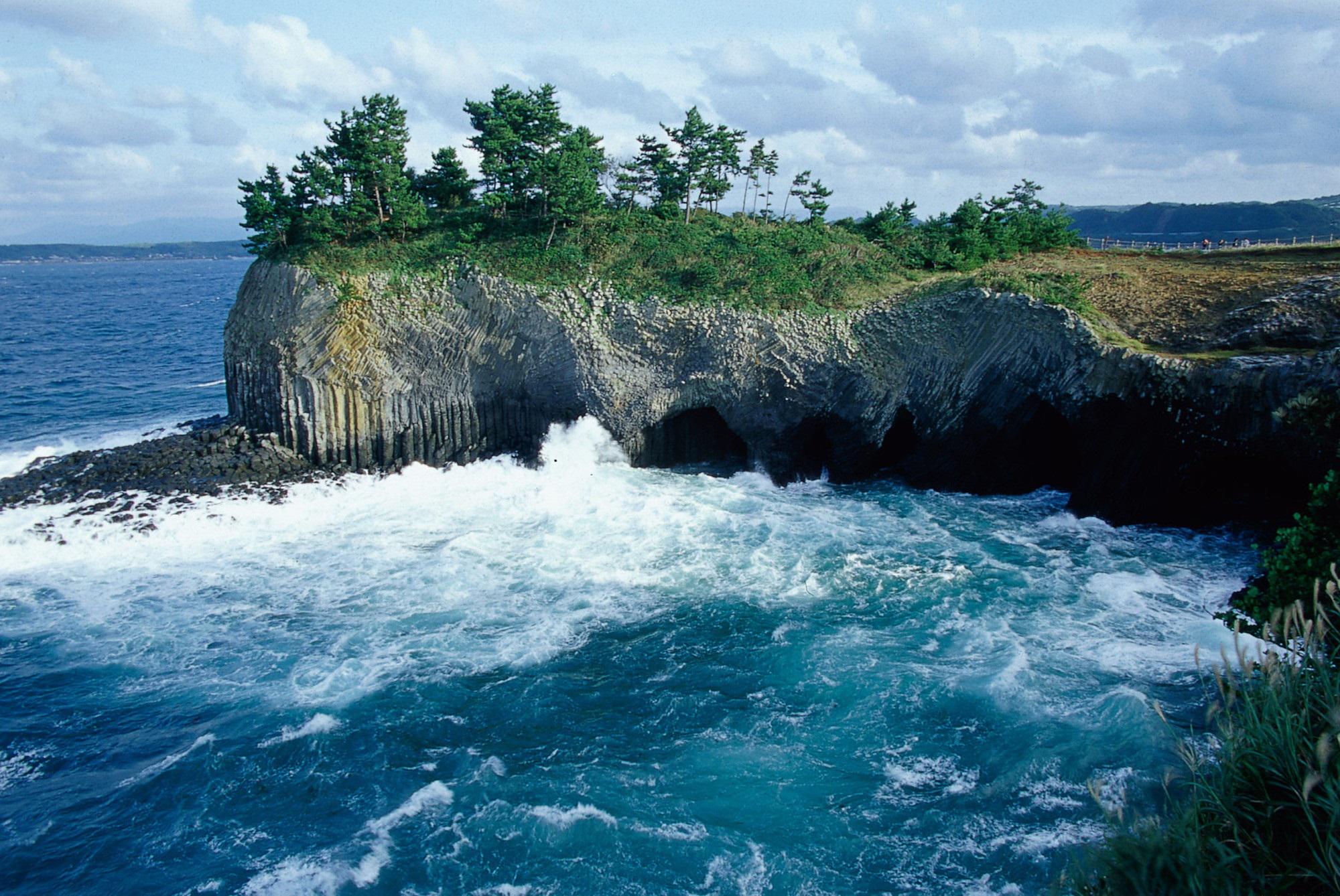 Around 1-hour drive from Karatsu, visit Yobuko, known as the best view spot of Genkai Sea. Enjoy taking a sightseeing boat to see Nanatsugama Caves where seven caves line the cliffs. Feel the natural wonder from spectacular caves formed by the rough waves of Genkai Sea hitting the cliffs.
Another feature of Yobuko is fresh seafood, especially squid. In Yobuko Morning Market as well as restaurants in this area, you will be able to relish squid that is freshly caught and then served as sashimi while the squid is still alive.
Takeo Onsen and Ureshino Onsen - Hot Spring Towns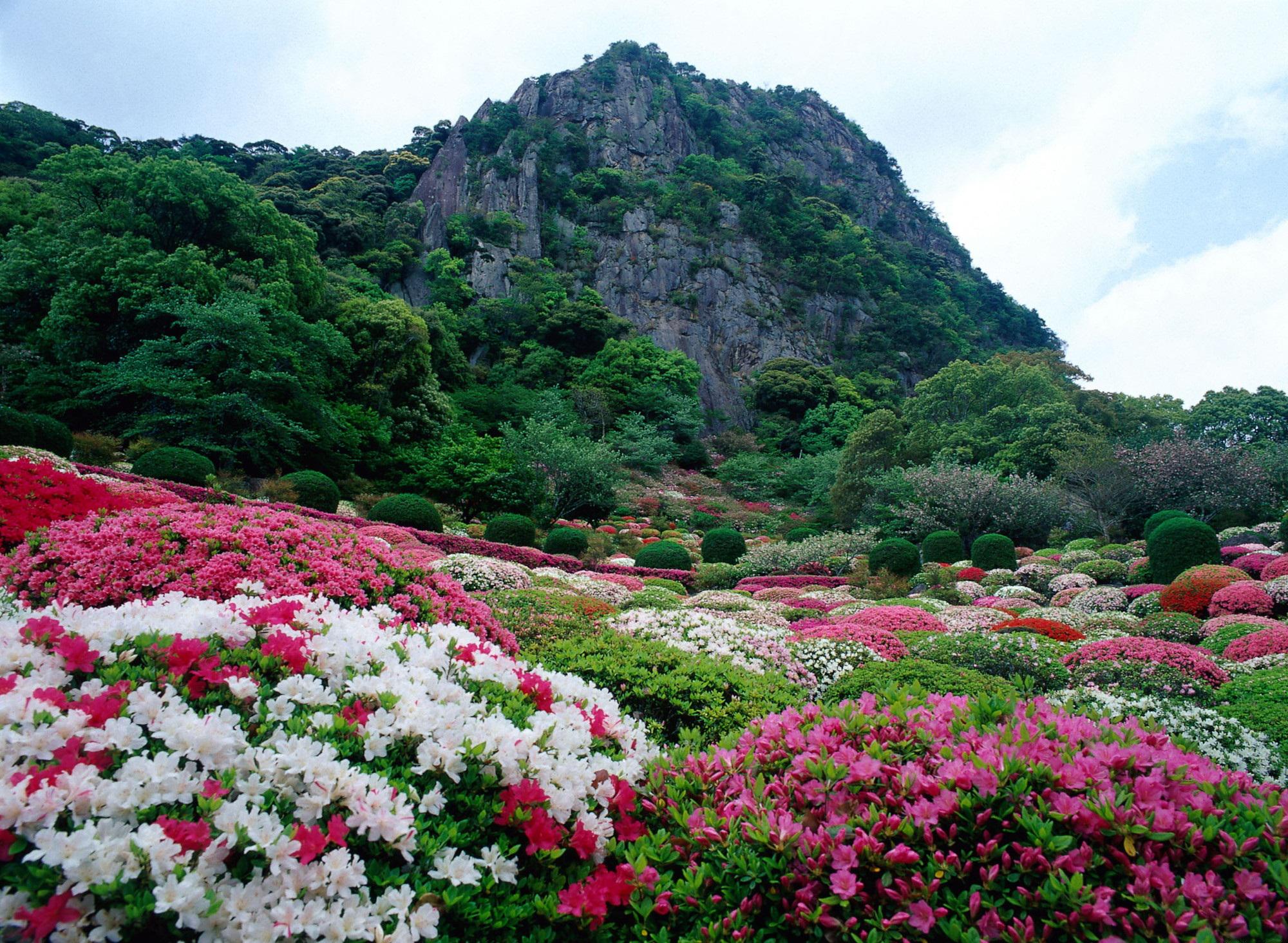 Takeo Onsen is the historical hot spring town that is indicated in the old Japanese literature written around 1,300 years ago. Over the centuries, many people including important historical figures as well as famous artists visited here and immersed themselves in the high-quality water. Even now, Takeo Onsen attracts both locals and visitors to enjoy the soft texture of clear hot spring water.
Mifuneyama Rakuen is a Japanese garden spreading out over 500,000 sqm on the foot of Mt. Mifune. You can appreciate seasonal flowers such as 2,000 cherry blossom trees or 50,000 azaleas creating a spectacular landscape against the backdrop of the Mt. Mifune cliff.
If you learn more about Takeo Onsen, click here
Next to Takeo Onsen, there is another popular hot spring spot, Ureshino Onsen. Ureshino Onsen also has a long history and became widely known in Edo period. The hot spring water of Ureshino Onsen has been highly reputed for making skin smooth.
Ureshino is also renowned for Japanese tea. The history of tea production in Ureshino area began around 1440 when the Chinese tea was introduced to this area. Later, at the beginning of Edo era, the tea production started to grow significantly. Thanks to its geographical location, a valley surrounded by mountains on all sides, this area enjoys a mild climate and has been producing Japanese tea for nearly five hundred years, until today.
Stop by Todoroki waterfalls in Ureshino. The sound of the flowing water from 11 meters high is very powerful like thunder, represented by its name "Todoroki". In the park surrounding this waterfall, many cherry trees bloom in spring, making it a famous spot where visitors can appreciate the scenery of the waterfall with cherry blossoms.
Pictures on this page are provided by Saga Prefectural Tourism Federation.
Access
There are a variety of approaches to this area. Typical routes are as follows :
From Tokyo
Tokyo - [1 hr. 30 min. by flight] - Saga

From Osaka
Osaka - [1 hr. by flight] - Saga
Osaka - [2.5 hrs. by Shinkansen, bullet train] - Shin Tosu
From Fukuoka
Fukuoka - [1.5 hrs. by Ltd. Exp. Train] - Arita
Click for Sample Tours
Custom travel in Kyushu
For more information, or to start customizing your own itinerary, please contact us.