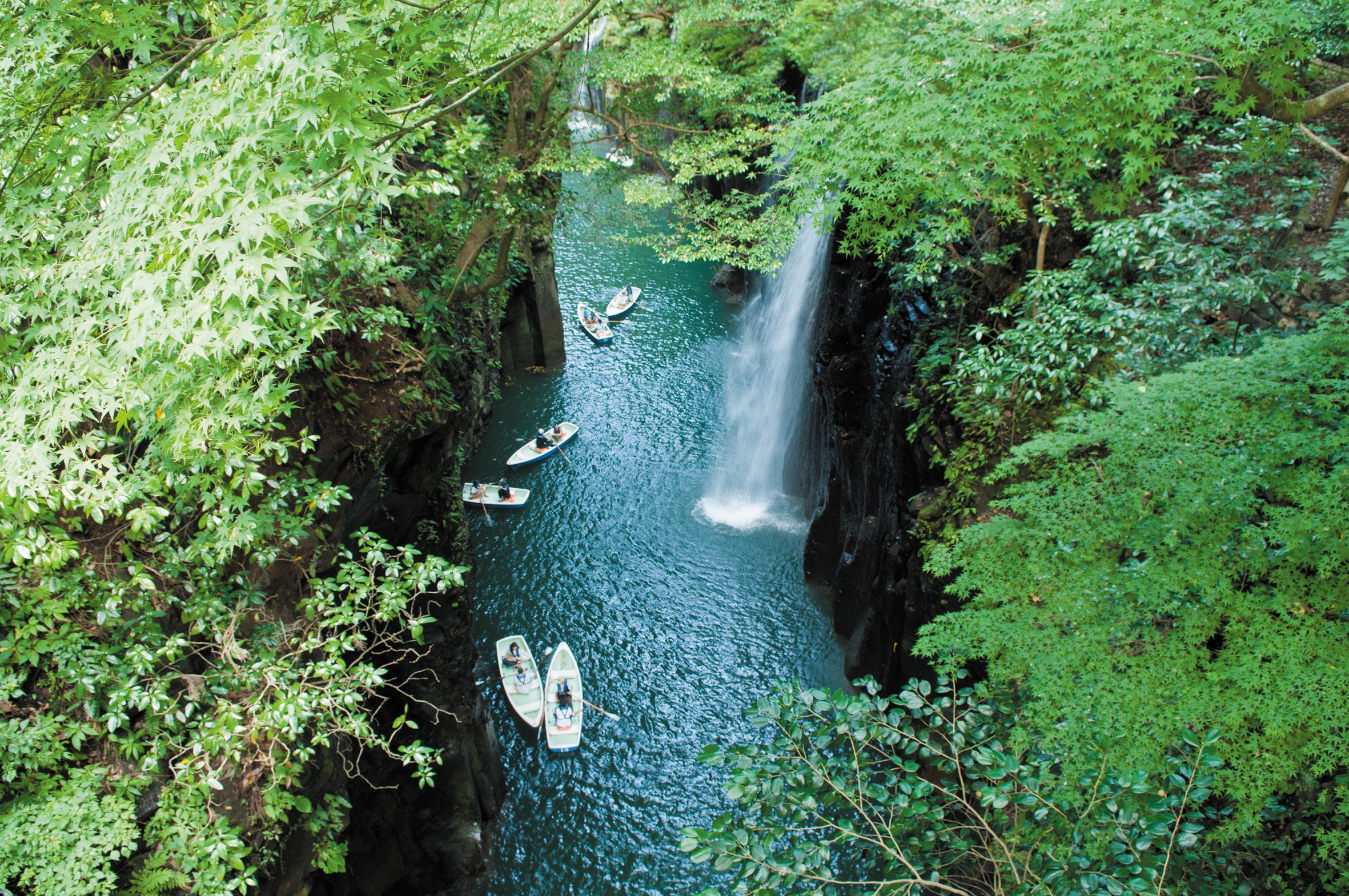 At a glance
Located on the southeast side of Kyushu, Miyazaki is a tropical resort with warm climate. Its west side includes a part of the Kyushu Mountains and the east side faces the Pacific Ocean. Thanks to its unique location, Miyazaki offers a variety of sites and activities that can be observed or experienced only in this area. Visit Miyazaki, a treasure box of exquisite nature, beautiful coastline, history and myths.
Highlights
Takachiho
Takachiho is a mountain village known as "The Land of Myths" located in the northwest of Miyazaki. Having many places which relate to Japanese mythology such as Amano Iwato Shrine and Amano Yasukawara, Takachiho attracts a lot of tourists from all over the world.
Amano Yasukawara cave is carved into the cliff and holds a torii (the entrance to a sacred shrine). According to the legend, many Kami deities gathered in this cave to discuss about how to get Amaterasu, a goddess of sun, to come out of the cave. Amaterasu was hiding in the back, being upset of the bad behavior of his brother goddess, and the world was covered with darkness.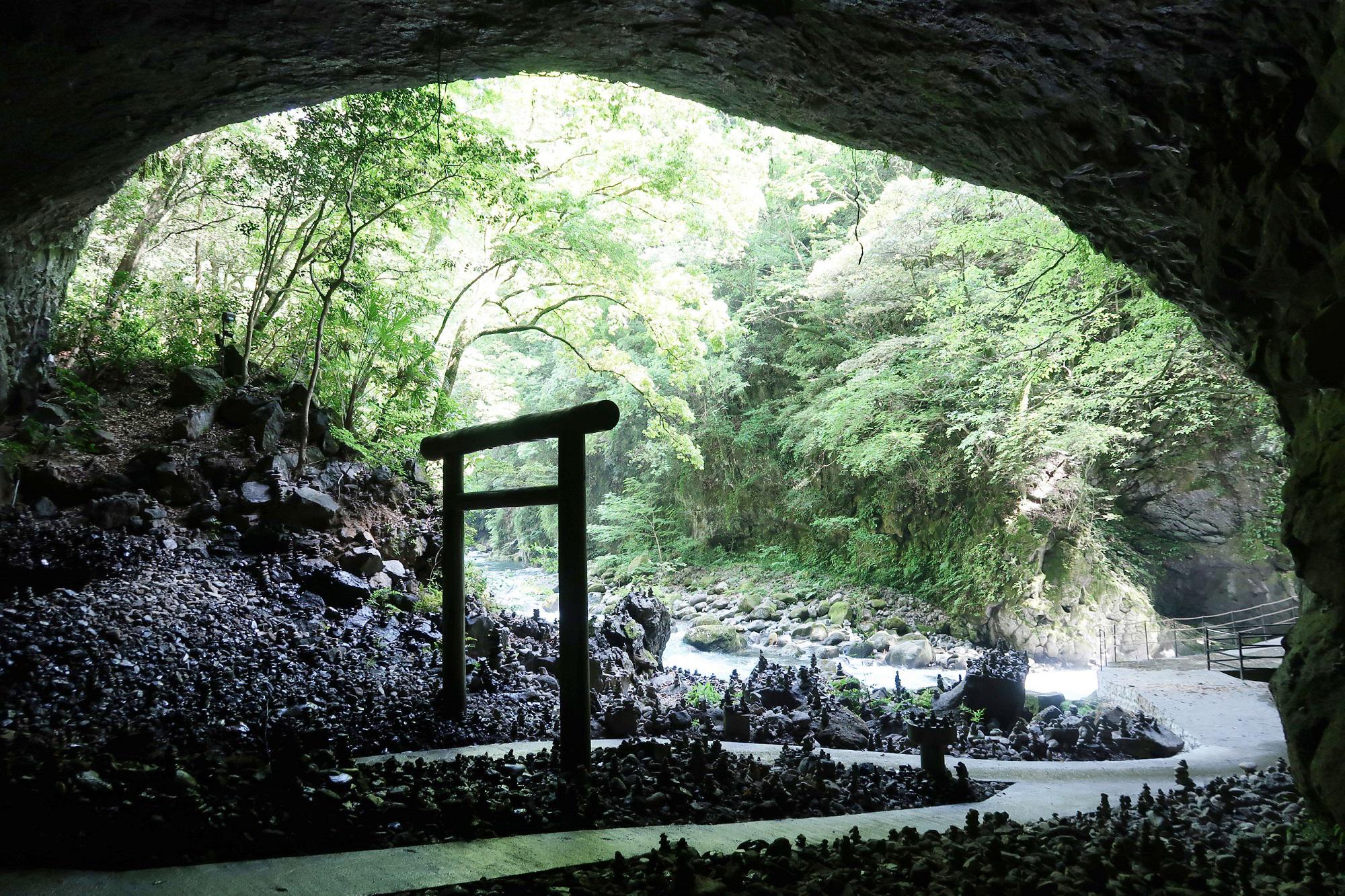 Takachiho Gorge is a mysterious V-shaped gorge, created by the volcanic activity of Mt. Aso and the erosion of Gokase-gawa River. The main attraction here is a 30 mins boat ride. You can appreciate the beauty of nature in a boat, getting close to Manai waterfall. Also, enjoy strolling around in 1 km walking path, overlooking the magnificent scenery of gorge.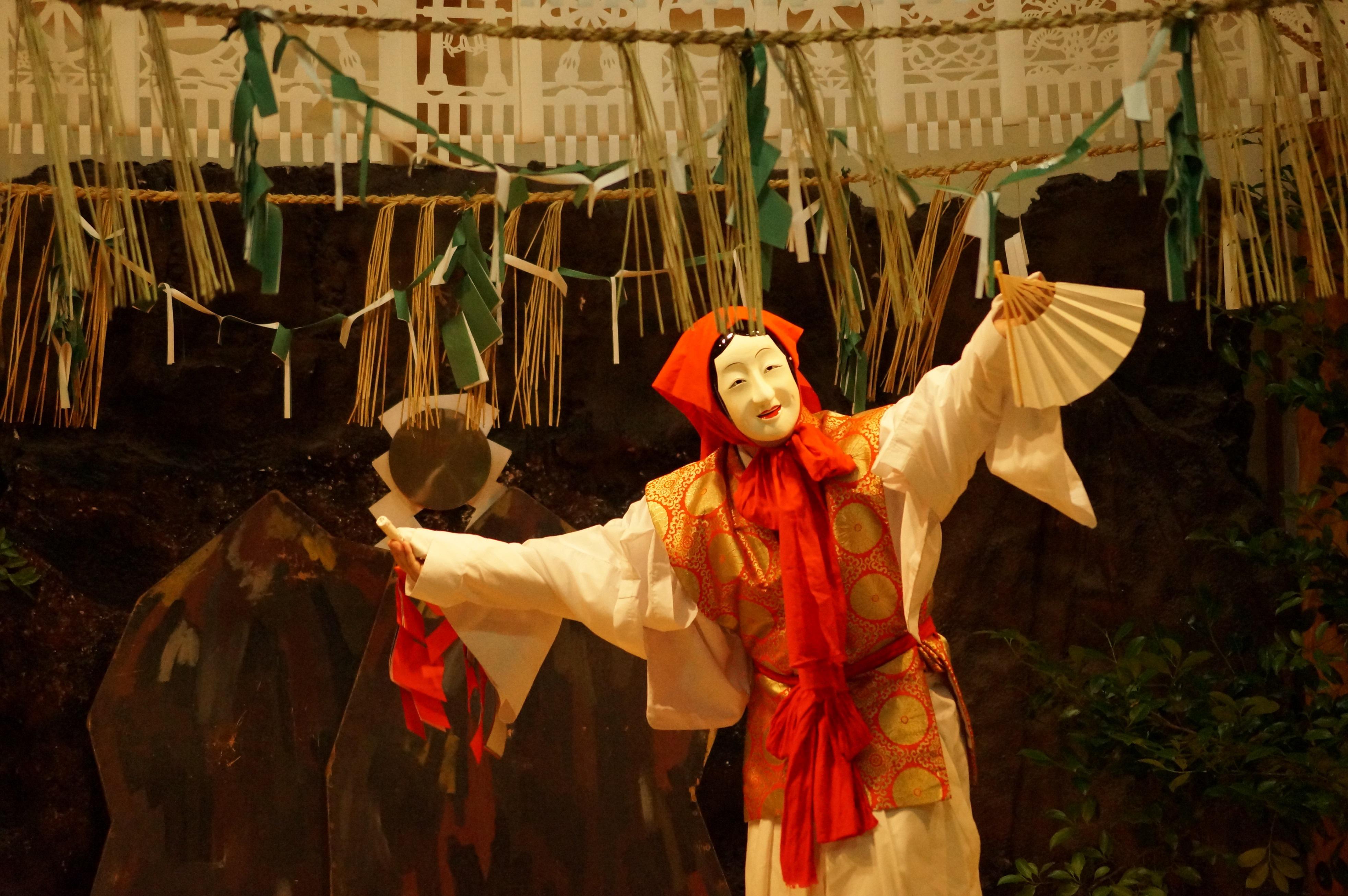 Takachiho Shrine founded around 1,900 years ago is a home of Takachiho Kagura. Every night, Yokagura dance ritual is performed here. An hour-long performance of four dances describes a scene of Japanese mythology. The purpose of Yokagura is to be thankful to the fertility and to pray for the harvest for the next year. This mysterious performance will let you feel you are in the land of myths where gods are believed to be descended from heaven.
Nichinan Coast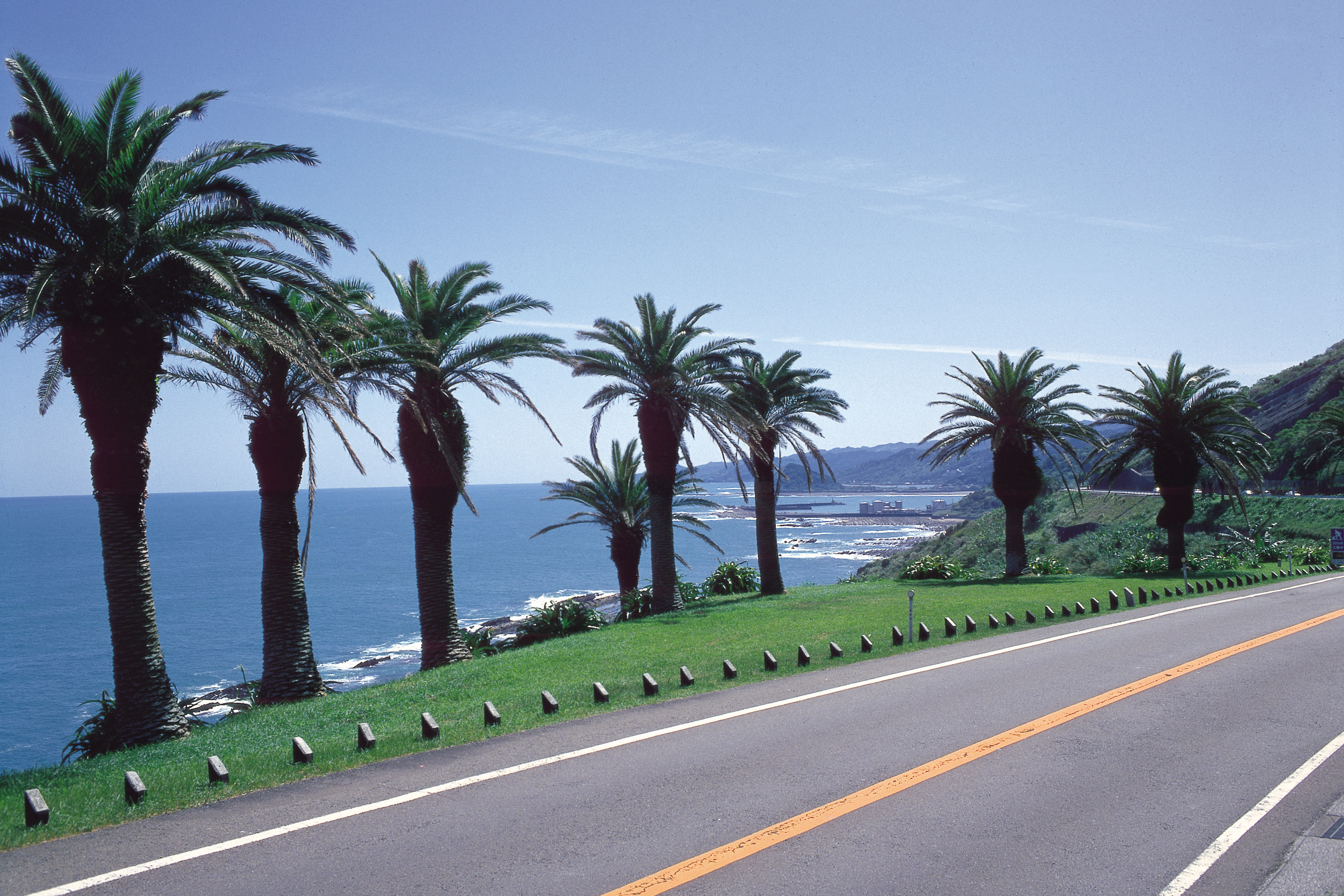 Stretching from the south of Miazaki City to Nichinan City, Nichinan Coast is a popular driveway where you can enjoy scenic ocean views and a variety of historical sites. With clear skies, sparkling ocean, and palm trees along the road, exotic atmosphere of a southern land can be enjoyed.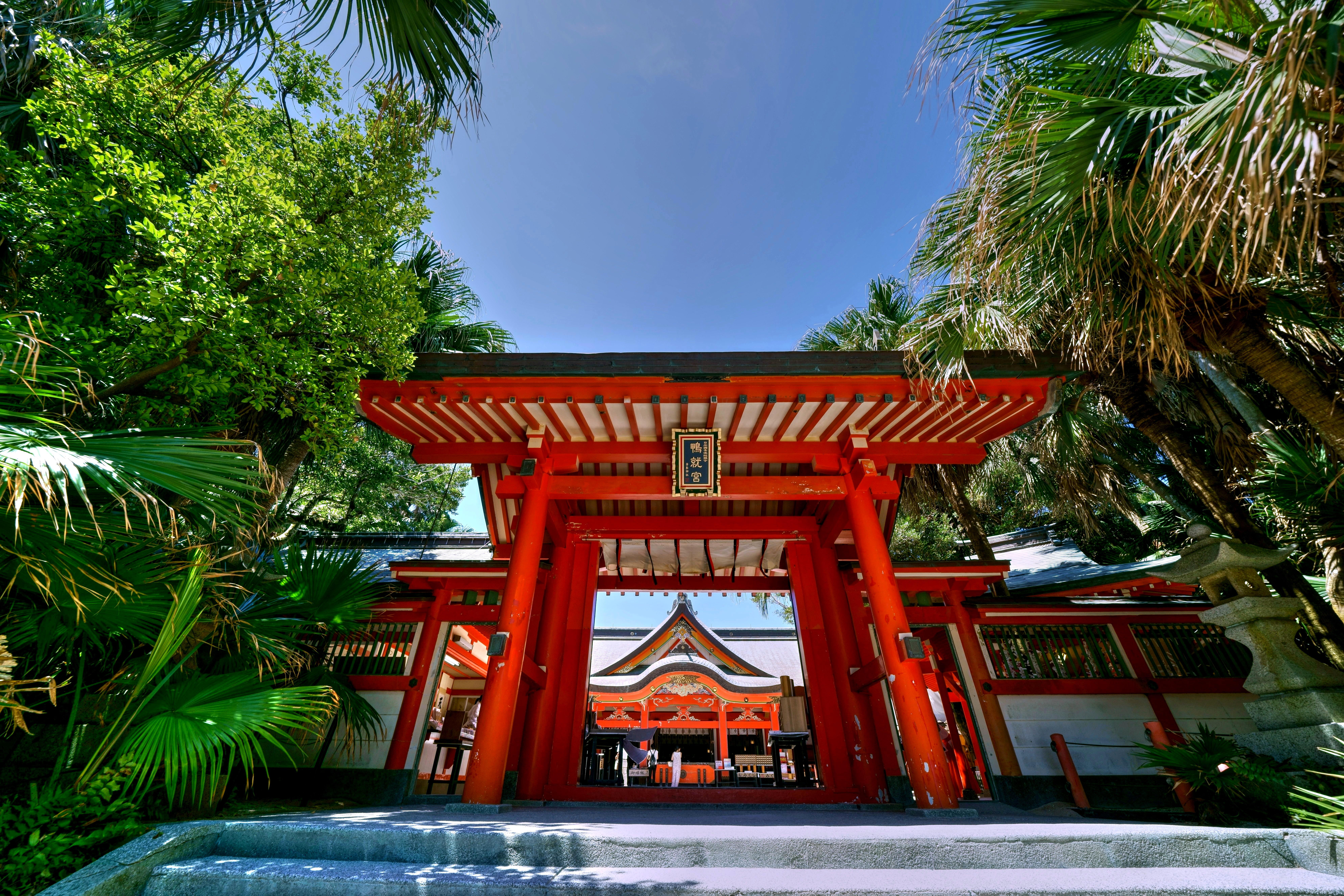 Located in the southern area of Miyazaki City, Aoshima is a very small island covered with tropical plants. In the center of the island, you will find Aoshima Shrine that is said to bring luck to married couples. Around Aoshima island, you will find a unique pattern of rocks, known as the name of "Demon's Washboard" created purely by the power of nature. This unique formation of rocks continues for about 8 km from Aoshima to the south.
Going south along the Nichinan Coast, you will reach Udo Jingu Shrine. The brightly painted shrine is uniquely situated in a cave on the side of a cliff overlooking the ocean. Enjoy a spectacular view created by a combination of wild rocks of the cliff and vermillion colored shrine.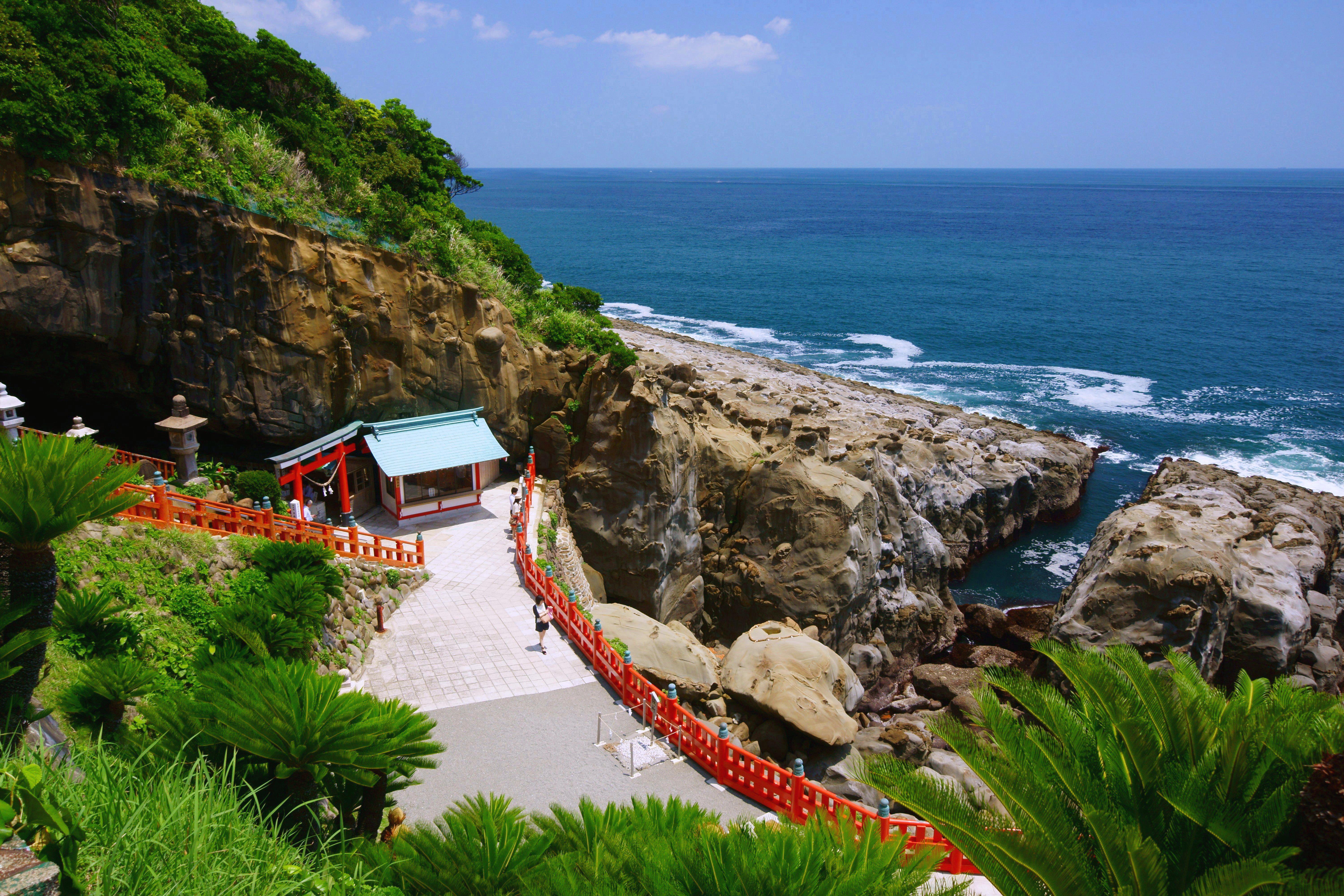 Obi Castle Town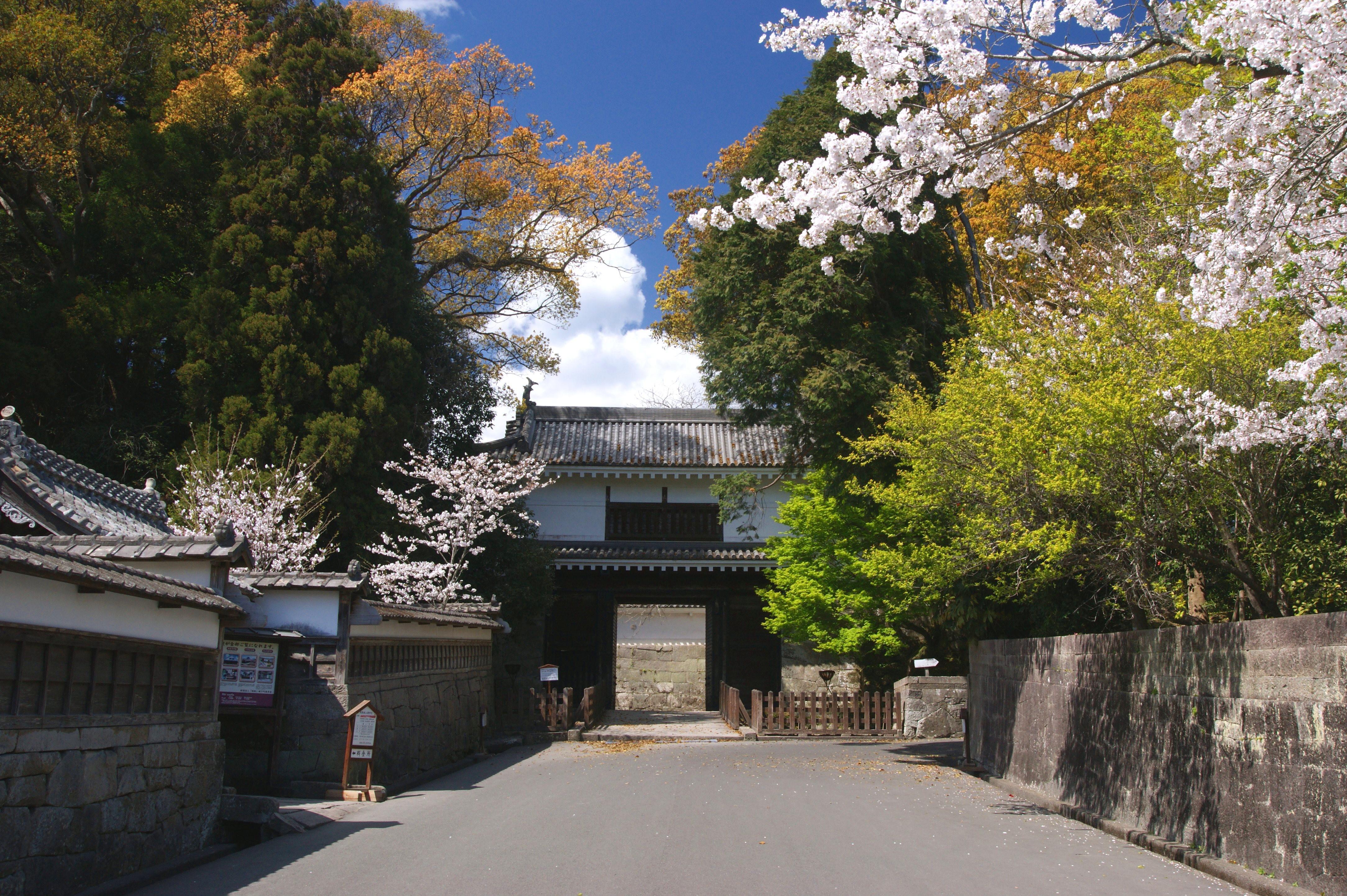 Obi was flourished as a castle town ruled by the Ito Clan from 1588 to the beginning of Meiji era for about three centuries. Although main buildings of Obi Castle no longer exist, you will still be able to observe moss covered stone walls, moat ruin, and restored Ote-mon gate.
In Obi Castle Town, many traditional residences of Samurais and merchants are preserved. Those historical residences were renovated into museums where you can learn the lifestyle in Edo period, galleries, cafes and restaurants. Along the streets, you will find little waterways where colorful Nishikigoi carps swim. Because of its historical and picturesque streetscapes, Obi Castle Town is described as "Little Kyoto in Kyushu".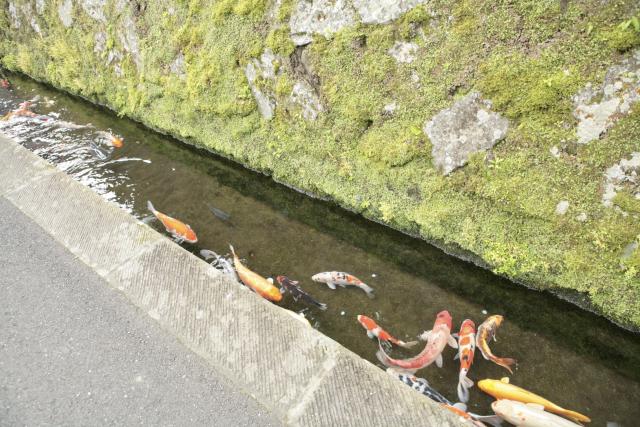 Access
There are a variety of approaches to this area. Typical routes are as follows :
From Tokyo
Tokyo - [1 hr. 40 min. by flight] - Miyazaki
From Osaka
Osaka - [1 hr. by flight] - Miyazaki
From Fukuoka
Fukuoka - [45 min. by flight] - Miyazaki
Click for Sample Tours
Custom travel in Kyushu
For more information, or to start customizing your own itinerary, please contact us.