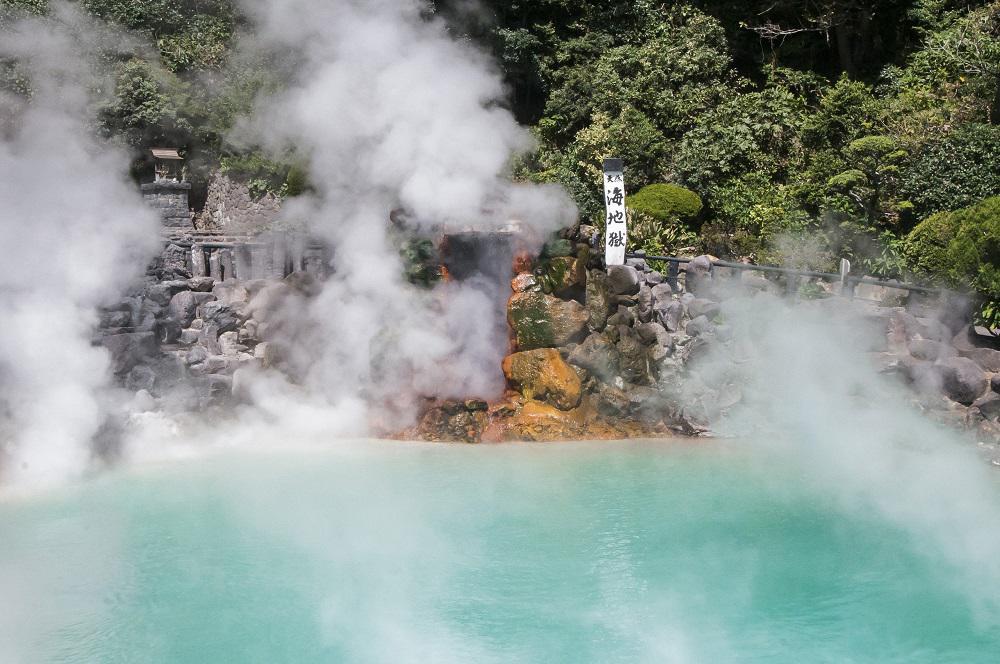 At a glance
Oita Prefecture, located in the northeast area of Kyushu, is famous for a variety of hot springs. It boasts the largest quantity of hot spring water in Japan. The southwestern area of the prefecture is designed as Aso Kuju National Park and you can appreciate a magnificent view of the Kuju Mountains. In Kunisaki Peninsula, you can learn and feel the unique religious culture influenced by both Buddhism and Shinto while observing historical temples and shrines.
Highlights
Beppu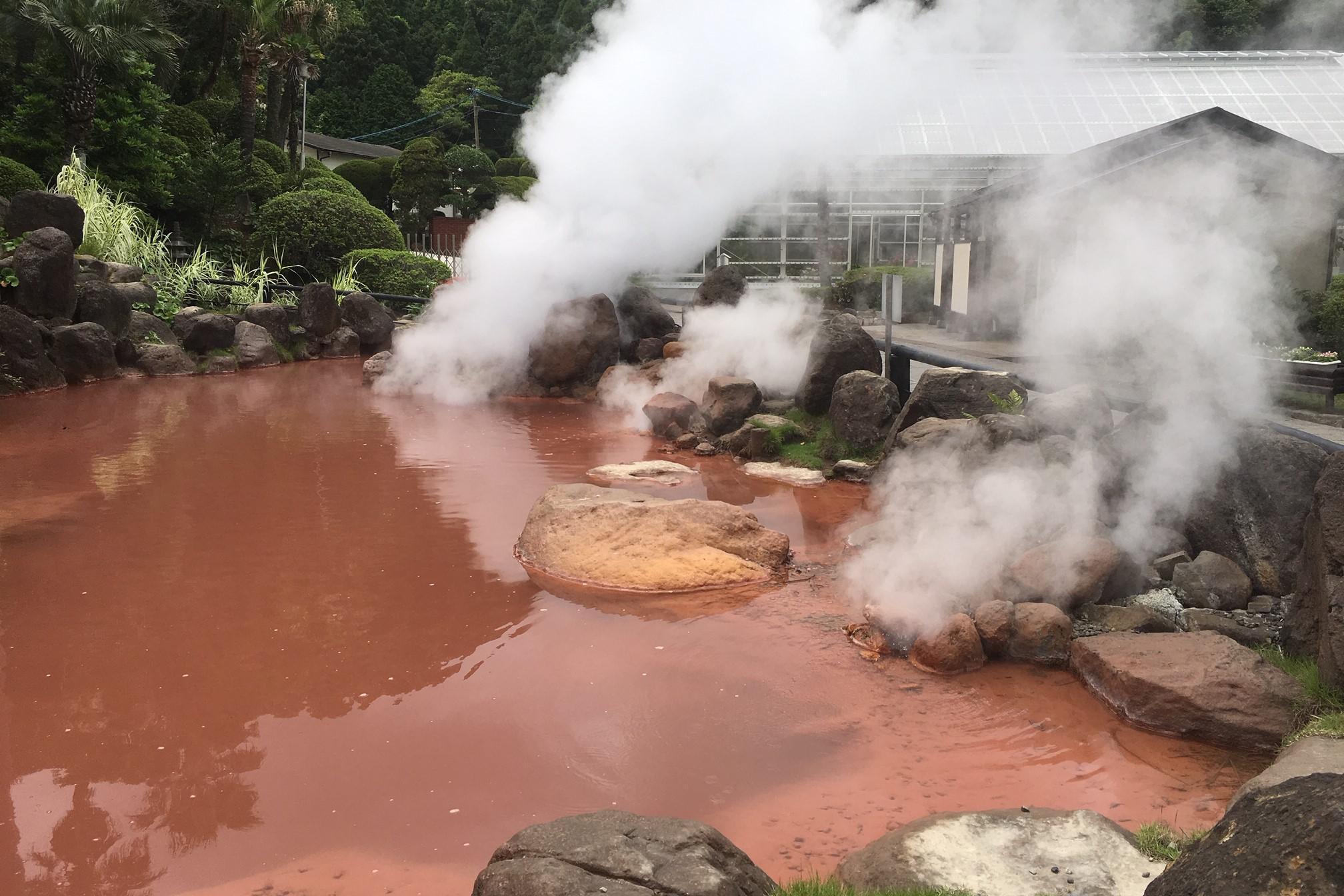 Beppu is a heaven of hot spring, producing the largest amount of hot spring water in Japan. The hot spring resort consists of eight hot springs with different quality of water. You can observe the white smokes coming up everywhere. Enjoy soaking in a variety of hot springs including unique Sunamushi-buro (steamed sand bath). You will lie down on the beach and be covered by warm sand which was heated by the hot spring.
The highlight of sightseeing in Beppu is Jigoku Meguri (exploring-hells). Enjoy exploring seven types of "hells" (jigoku in Japanese) such as Umi Jigoku (sea hell) and Chinoike Jigoku (blood lake hell), which are hot spring sources with different natural colors and distinctive characteristics.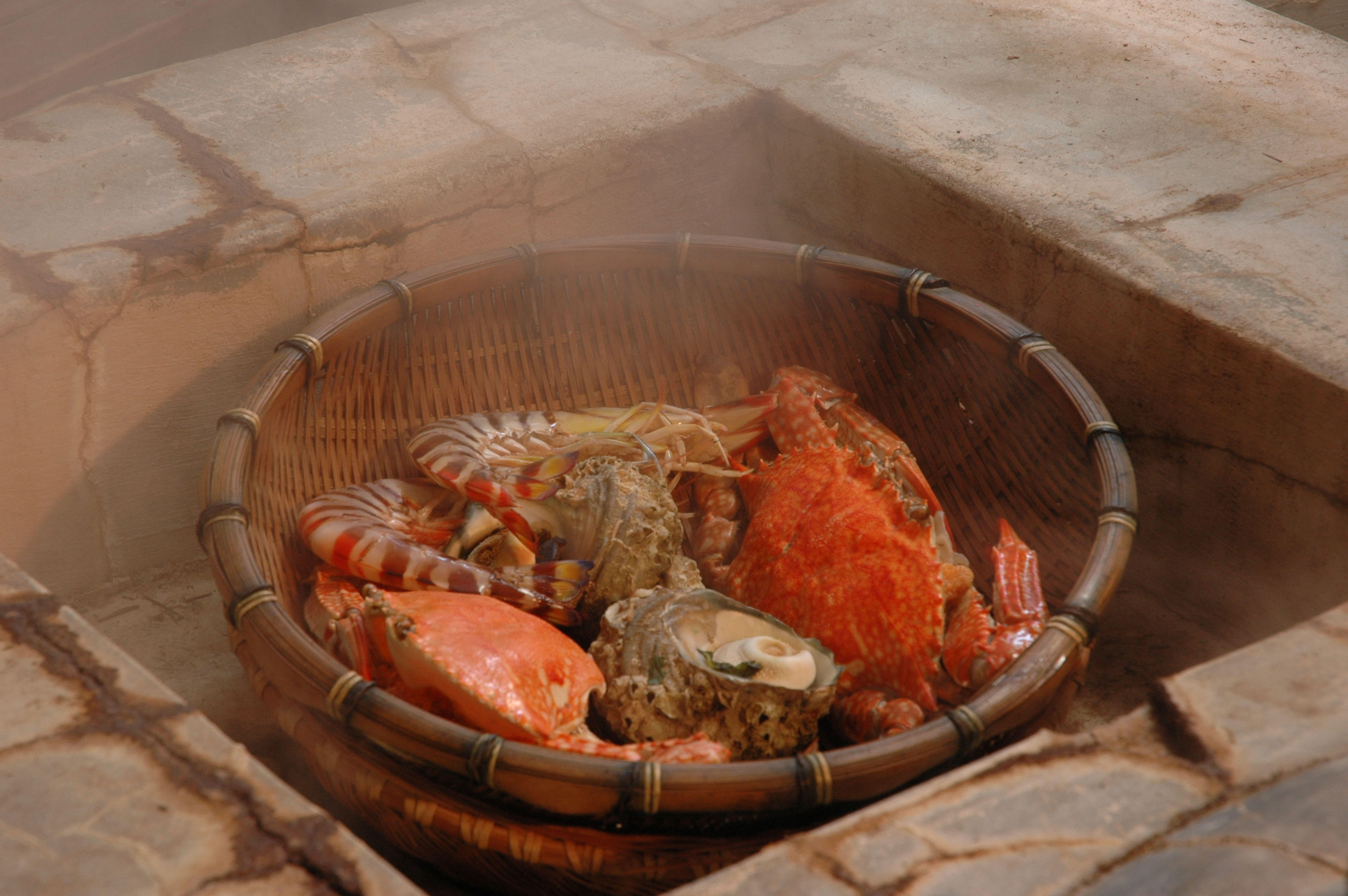 Savor its local specialty, Jigoku Mushi. Jigoku Mushi is a unique cooking method known in Kannawa Onsen area, which uses hot spring steam to cook foods. Enjoy freshly steamed vegetables, seafoods, meat, etc. The natural hot spring steam is said to bring out the true flavors of the food.
Enjoy the ride of Beppu Ropeway to go up to the top of Mt. Tsurumi at about 1,300-meters, which is a part of Aso Kuju National Park. You can admire panoramic views of Beppu Harbor, Beppu hot spring town, and Kuju Mountain range.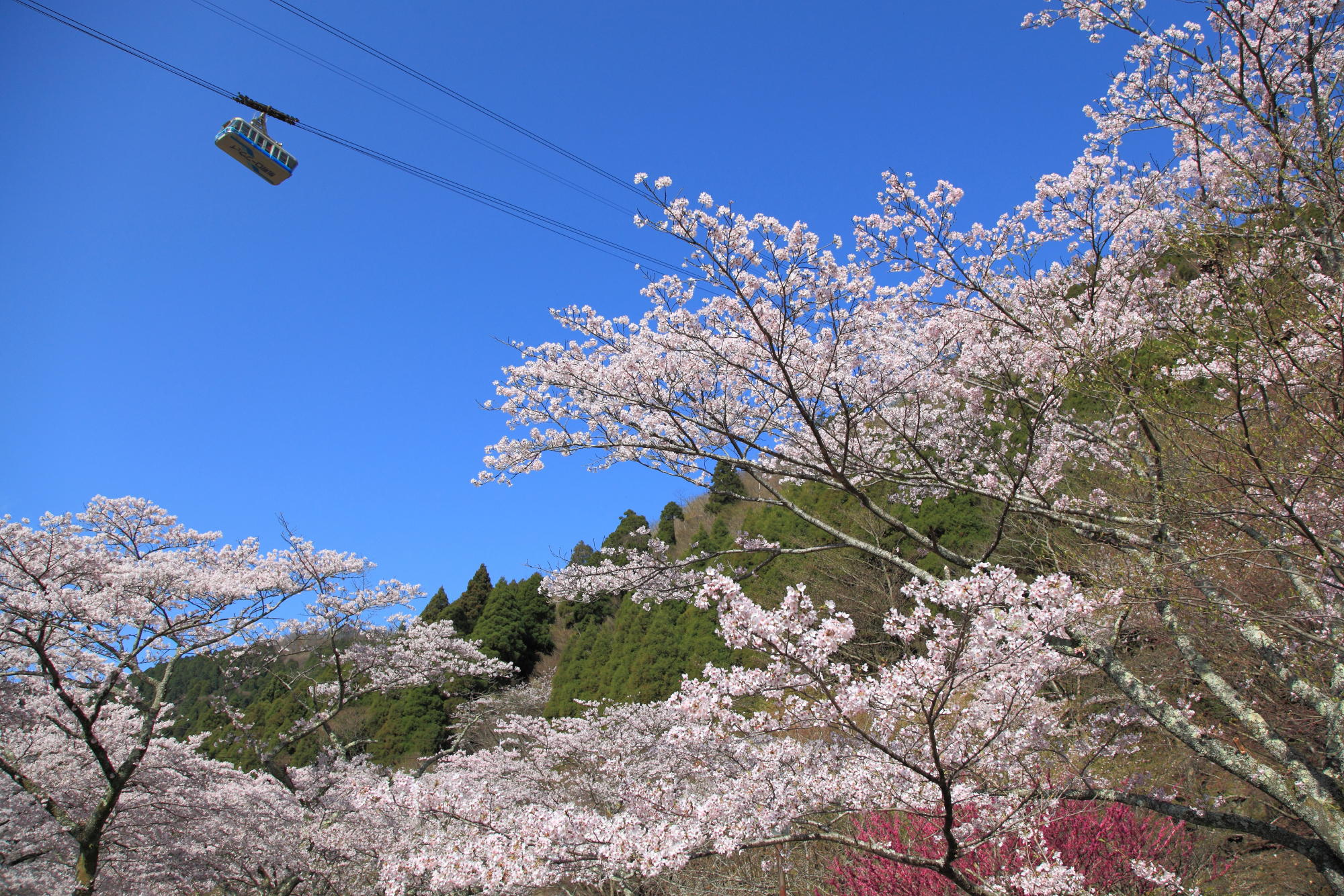 Beppu is also famous for bamboo craft. Visit Beppu City Traditional Bamboo Craft Center displaying handcrafted bamboo arts including masterpieces of Shounsa Shono, the legendary bamboo artist who is a Living National Treasure.
Yufuin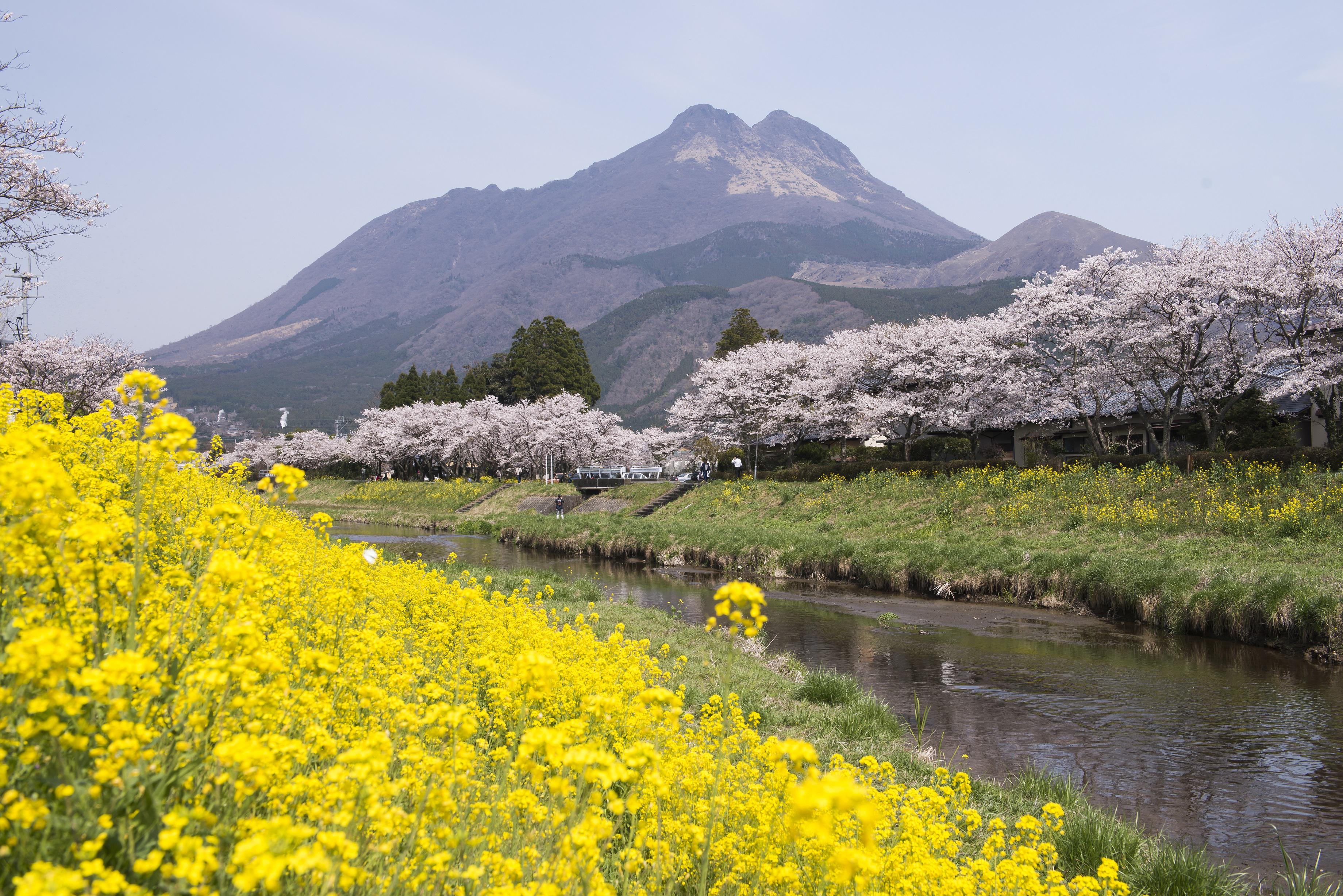 Yufuin, located at the foot of Mt. Yufu, is a luxury hot spring resort with scenic nature, boasting the second largest quantity of hot spring water in Japan following Beppu. It is also known as a town of arts, and you can find unique small museums.
Enjoy strolling around the nostalgic street, Yunotsubo Kaido, stretching from Yufuin Station to Lake Kinrin. This street is lined with variety of shops such as sweets shops and Japanese craft shops, restaurants using local vegetables, cafes, etc.
When you reach Lake Kinrin (lake of golden scale), a symbol of Yufuin, take a pleasant walk around it. This is a mysterious lake that possesses two separate springs at its bottom and is especially famous for its morning mist. There are also public baths, shops and cafés around the lake.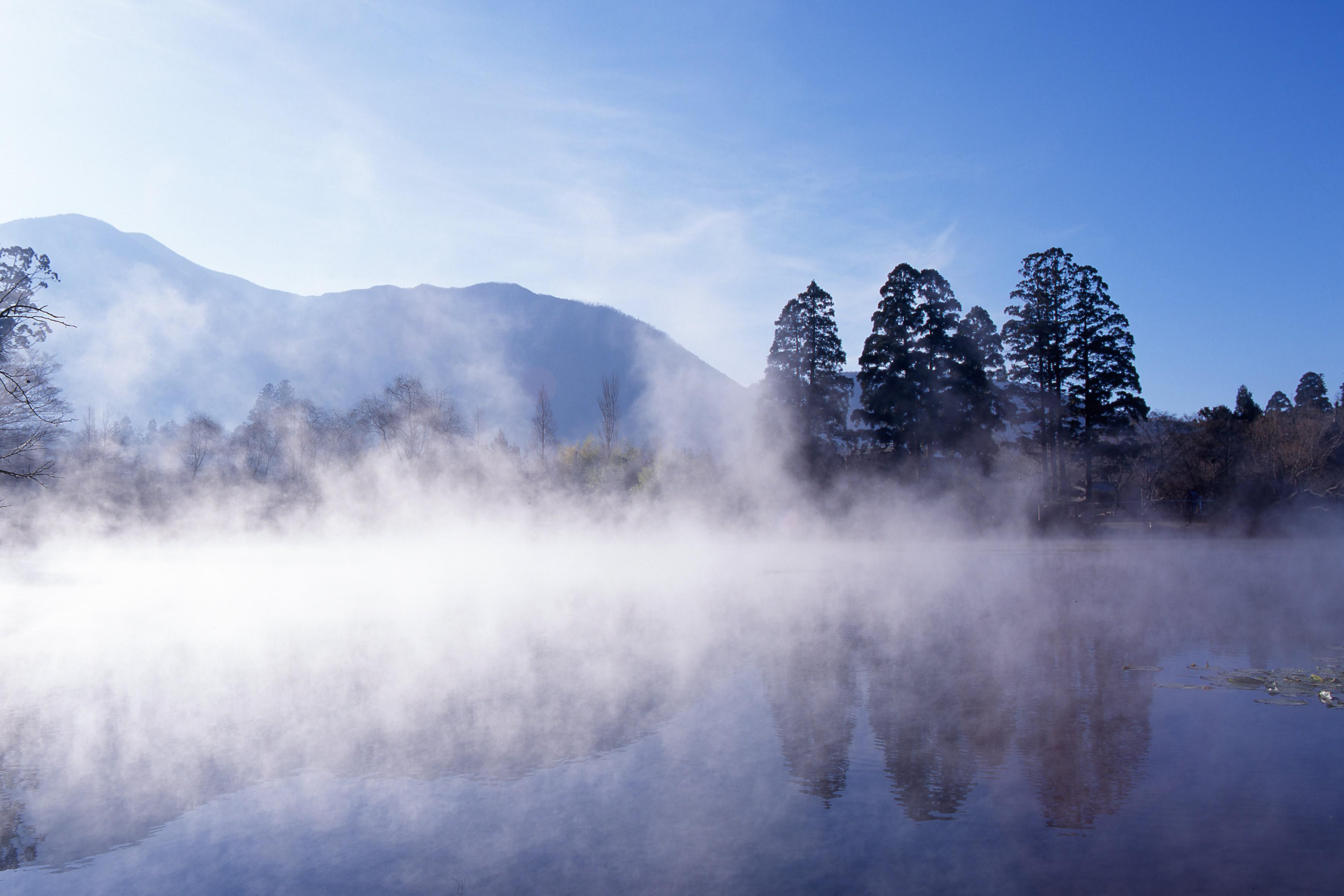 Visit interesting art museums such as Yufuin Marc Chagall Museum, Yufuin Stained Glass Museum, Comico Art Museum Yufuin, etc. Yufuin Marc Chagall Museum, which is located near Lake Kinrin, exhibits around 40 arts of a prominent artist of 20th century, Marc Chagall.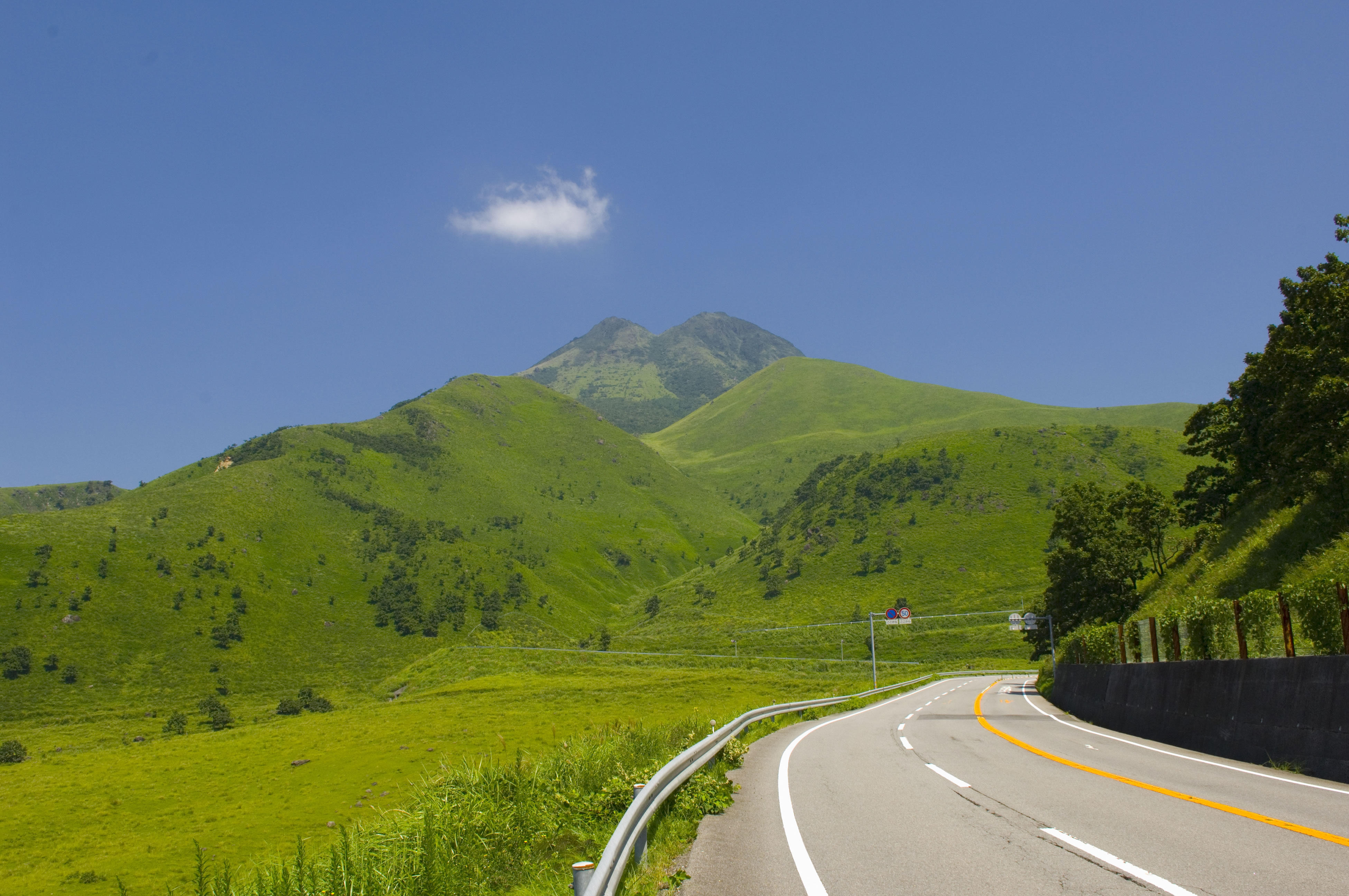 Enjoy driving through Yamanani Highway, connecting Yufuin and Aso in Kumamoto. This is the most picturesque driveway in Kyushu where you can admire panoramic sceneries of Mt. Yufu, Kuju Mountains and Mt. Aso.
Kunisaki Peninsula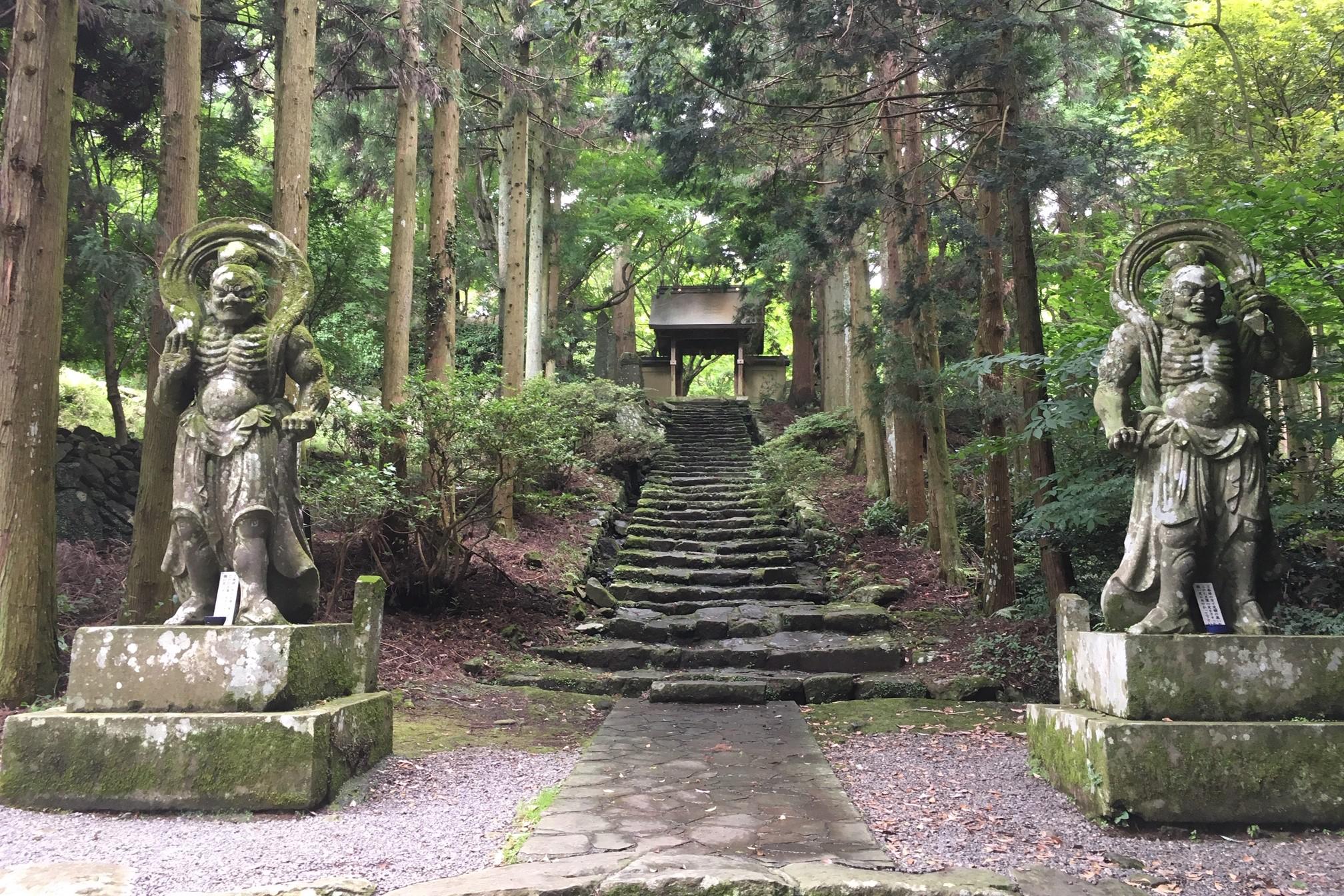 Located in the northeast area of Oita Prefecture, facing the Seto Inland Sea, Kunisaki Peninsula is a sacred place where one of the mountain religions, called "Rokugo-Manzan", the syncretism of Shinto and Buddhism was born around 1,300 years ago. The area is dotted with many historical temples and shrines.
Mt. Futago is located at the center of the peninsula. Situated close to the peak of the mountain, Futagoji Temple is recognized as the central temple of Rokugo Manzan. A pair of stone Nio Guardians stand at the start of approach to the temple, and stone paths and stairs are connecting several buildings of the temple.
Fukiji Temple was built in the eighth century. Its main hall is the oldest wooden architecture in Kyushu and is registered as a National Treasure.
You can also find a lot of stone Buddha statues including Kumano Magaibutsu. At Kumano Magaibutsu, two magnificent stone carvings into the walls of a cliff, the largest Buddhist stone carvings in Japan, can be seen. It is said that these carvings were created in the Heian period (794-1185) and they are registered as a National Important Cultural Property.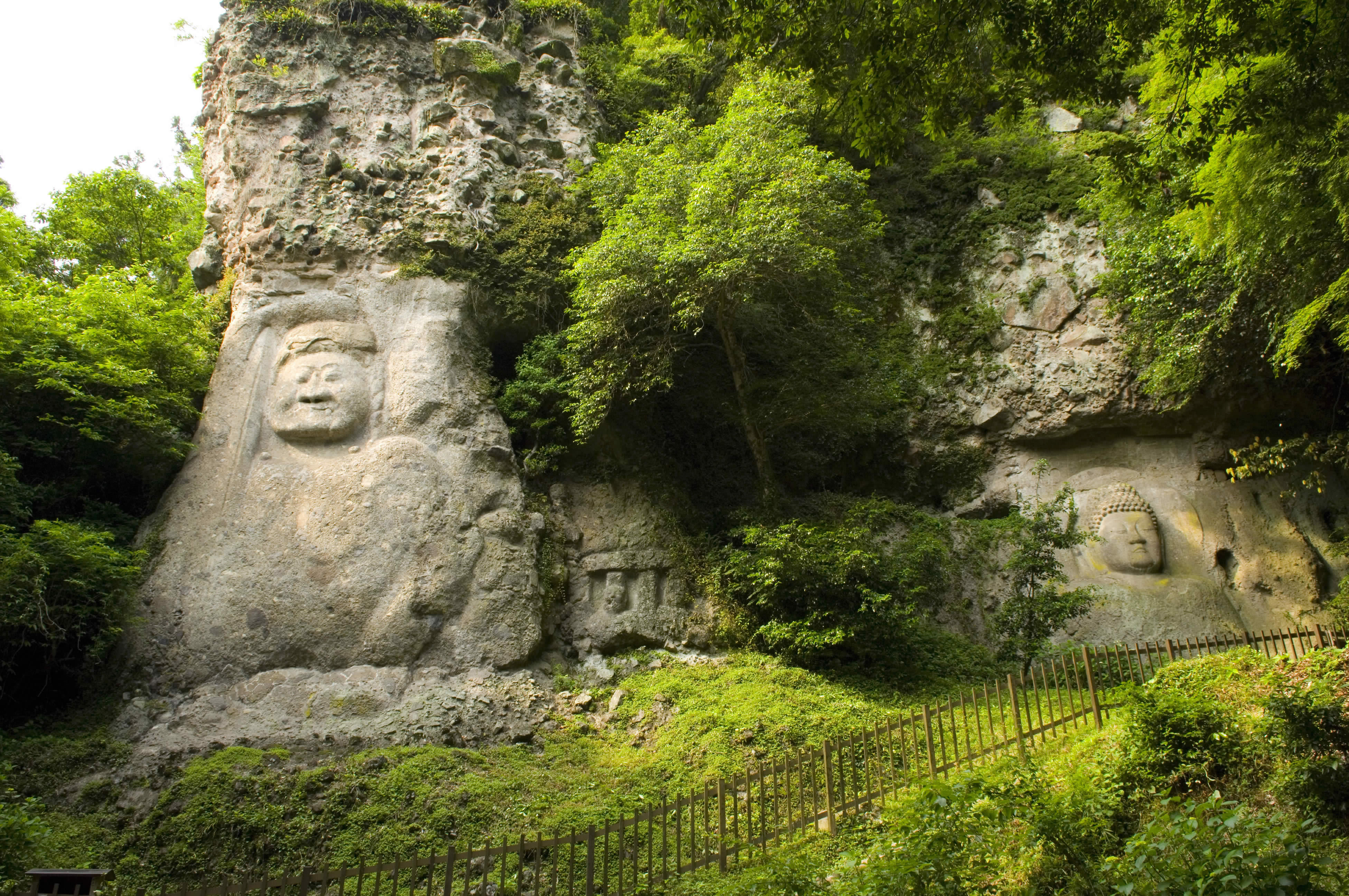 Usa Jingu Shrine, located on the base of Kunisaki Peninsula, is also a very important shrine in the area. The shine, established in the 8th century, was the first to enshrine "Hachiman", the god of war, making it the head of about forty thousand of all Hachiman shrines in Japan. It enjoyed the close protection of the Imperial family and had a big influence on the Rokugo Manzan culture.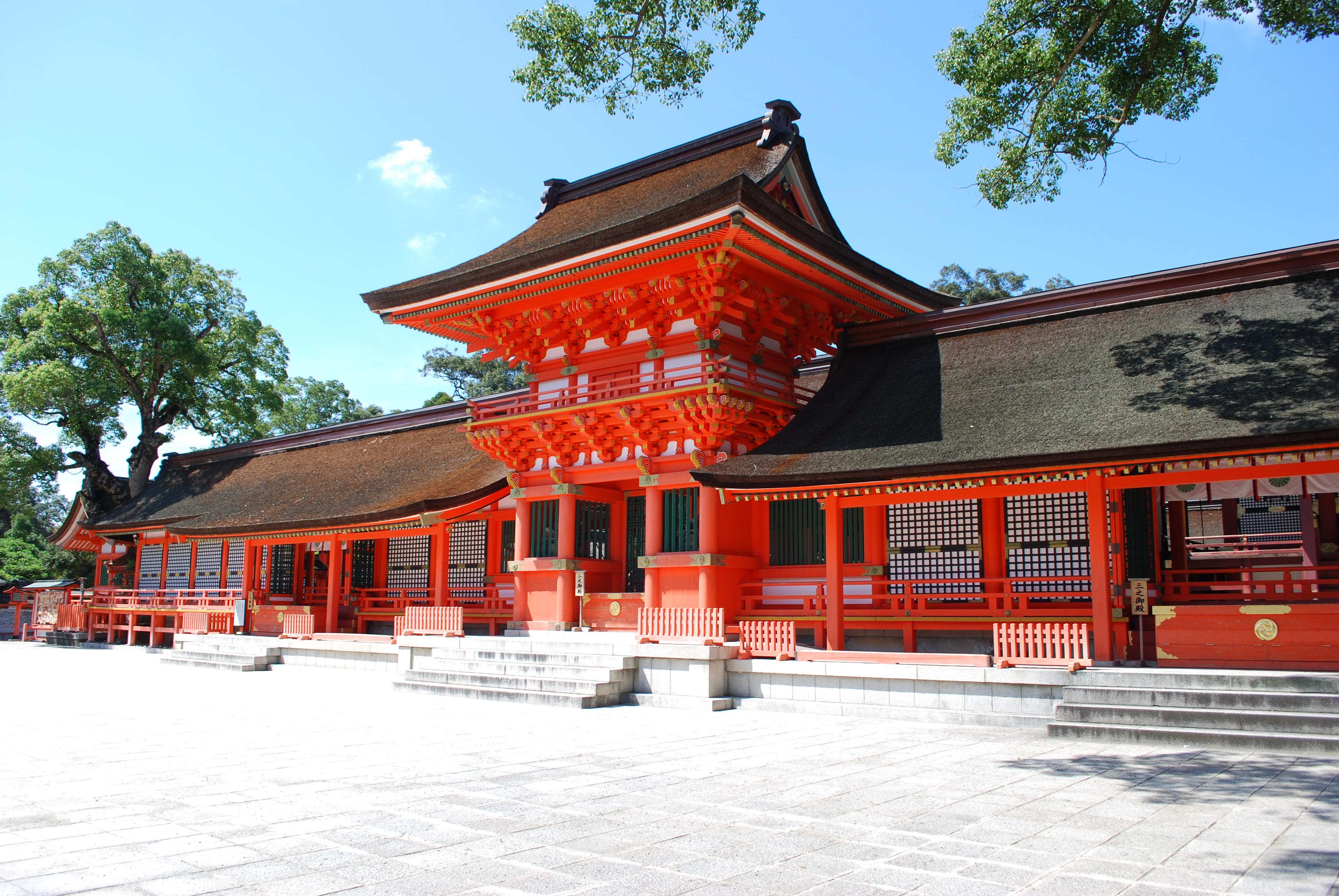 Access
There are a variety of approaches to this area. Typical routes are as follows :
From Tokyo
Tokyo - [1 hr. 30 min. by flight] - Oita
From Osaka
Osaka - [1 hr. by flight] - Oita
From Fukuoka
Fukuoka - [2 hrs. by express train] - Oita
Click for Sample Tours
Custom travel in Kyushu
For more information, or to start customizing your own itinerary, please contact us.