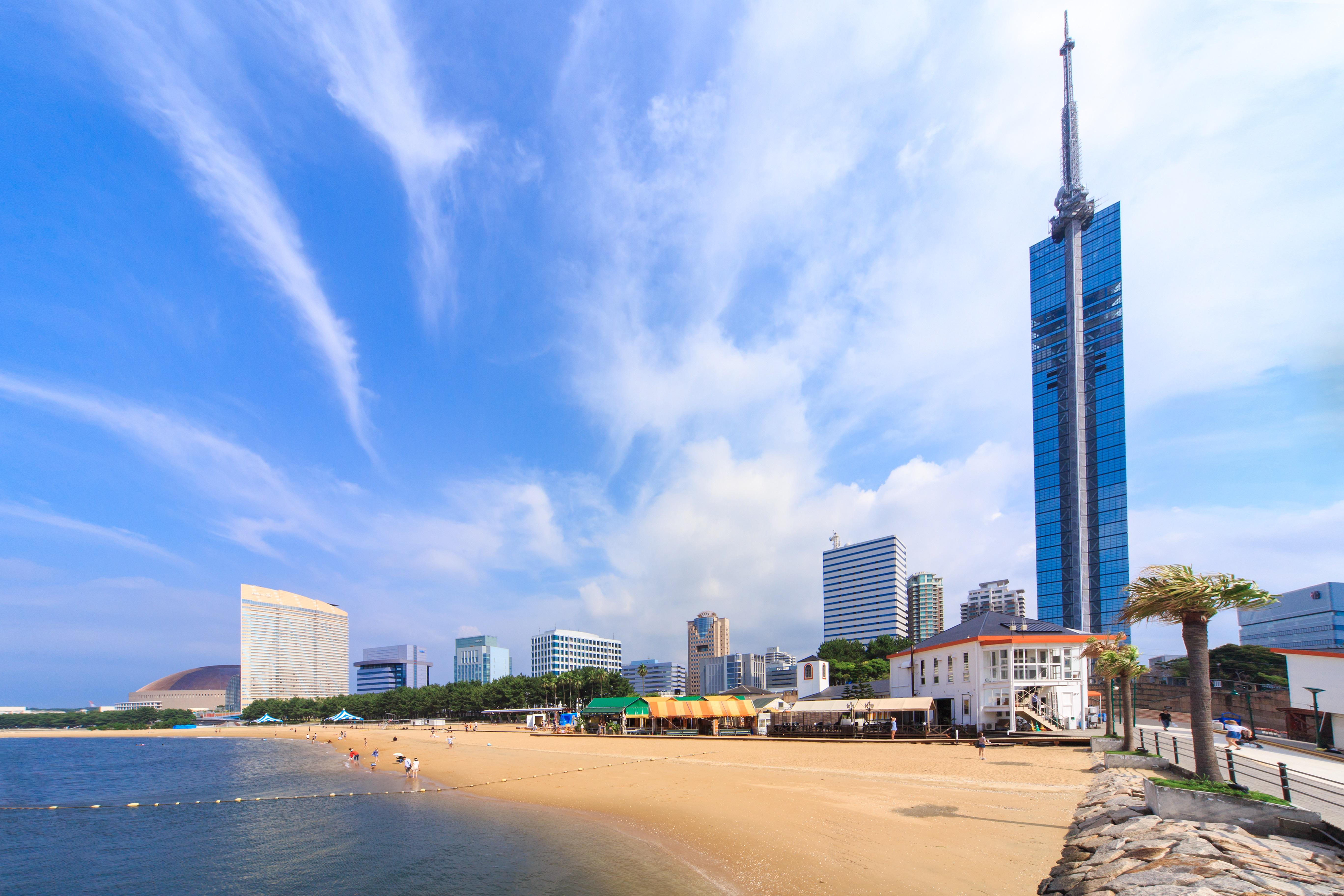 At a glance
Located in the northernmost area of Kyushu Island, Fukuoka is a gateway to the sightseeing in Kyushu. Boasting the largest population in Kyushu, it has been served as an economic and cultural center. With its geographic feature and long history, Fukuoka offers a variety of ways to enjoy such as shopping, unique local foods, abundant nature, a lot of historic sites, etc.
Highlights
Fukuoka City
Fukuoka City is the largest and liveliest city in Kyushu. Because of its geographical proximity, Hakata, the center of Fukuoka city had been a gateway to take in other culture from China and Korea since the old days. Having easy access from Asian countries, the city is always attracting many tourists from both outside and inside Japan.
There are two major shopping and entertainment districts in Fukuoka, Hakata and Tenjin. Hakata Station is the largest and busiest station in Kyushu where Shinkansen, bullet train, stops. Around Hakata station, there are department stores, restaurants and hotels. Tenjin boasts the largest underground shopping mall in Kyushu, called Tenjin Chikagai. Stretching for 590 meters from the north to south, there are about 150 shops and restaurants.
Fukuoka is now widely known as one of Japan's best food cities. There is a variety of local specialty such as Tonkotsu ramen (pork-bone based broth), fried chicken wing, Mizutaki (chicken hot pot), etc., and they have been attracting Japanese as well as foreign visitors. Try Yatai food stall district for your dinner. In the evening, many food stalls with colorful Noren curtains welcome the locals. As well as local specialty, you can also taste popular Japanese dishes including Oden, Yakitori and Tempura with sake.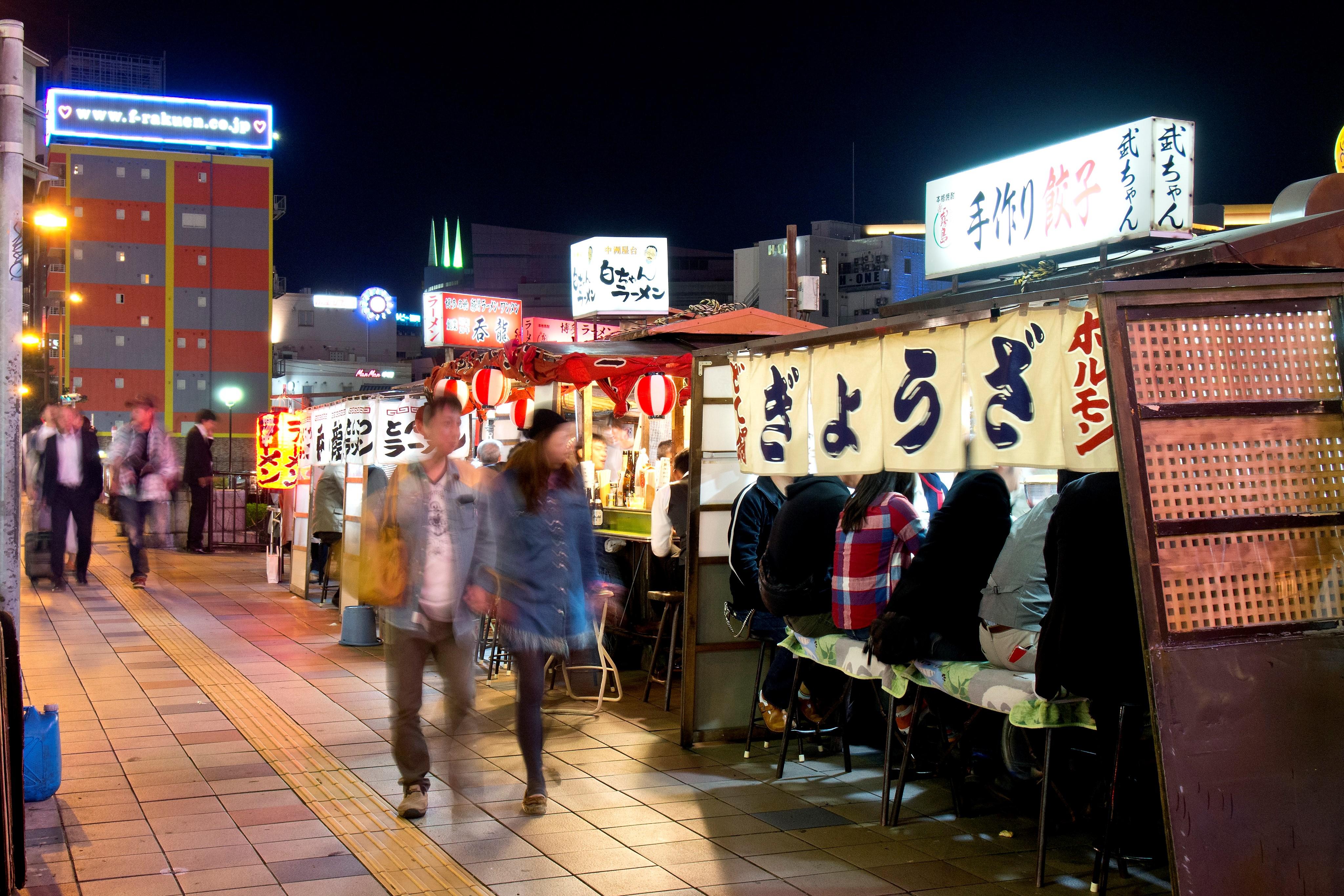 It is not well-known, but Fukuoka City boasts the second largest number of temples after Kyoto City. Within walking distance from Hakata Station, you will find the area with many temples and shrines including Kushida Shrine which is a home of Hakata Gion Yamakasa Festival, Jotenji Temple with a beautiful Zen garden, Tochoji Temple where the Fukuoka Great Buddha is enshrined, etc. Enjoy strolling the area with historical ambience.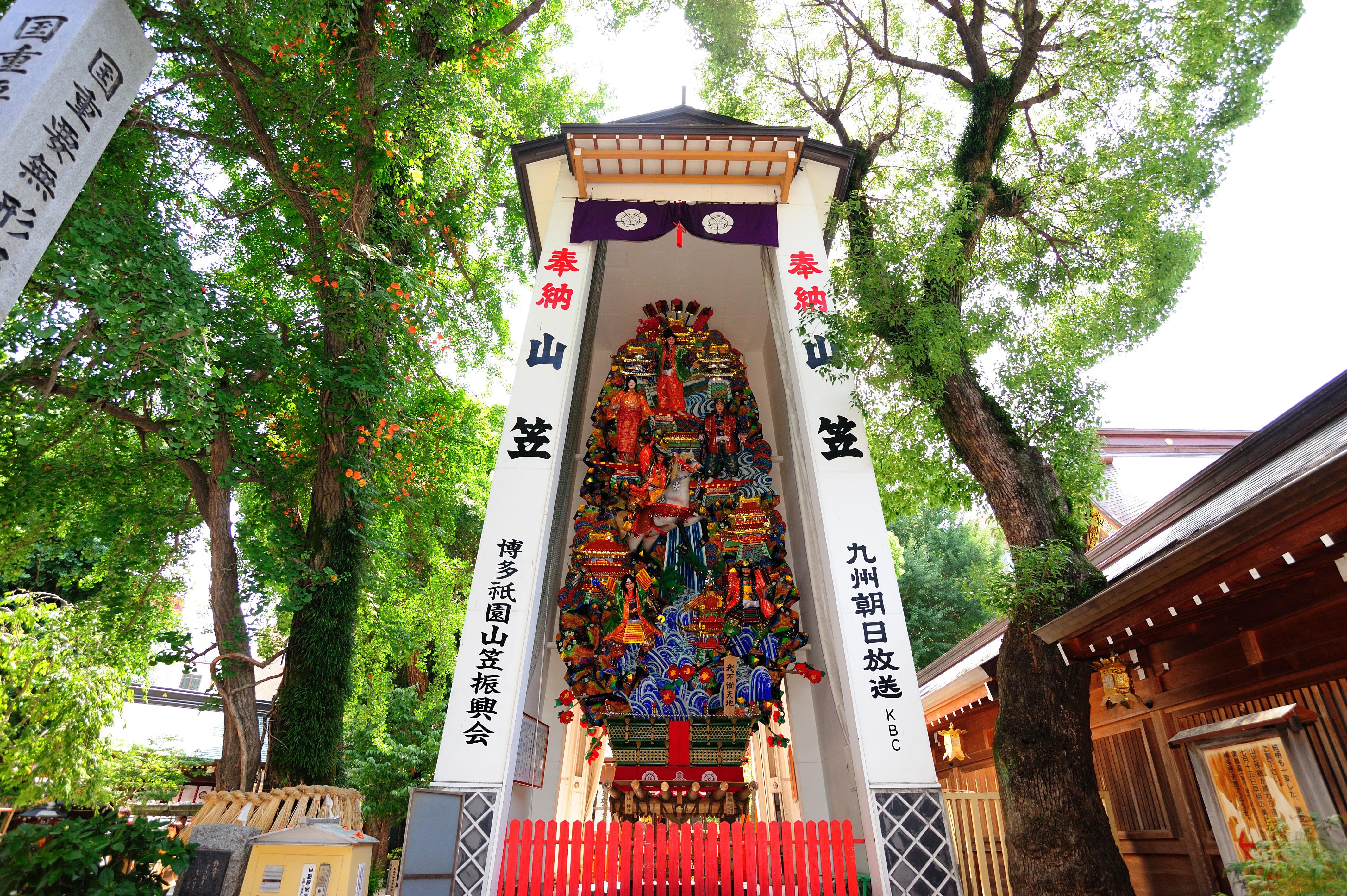 Dazaifu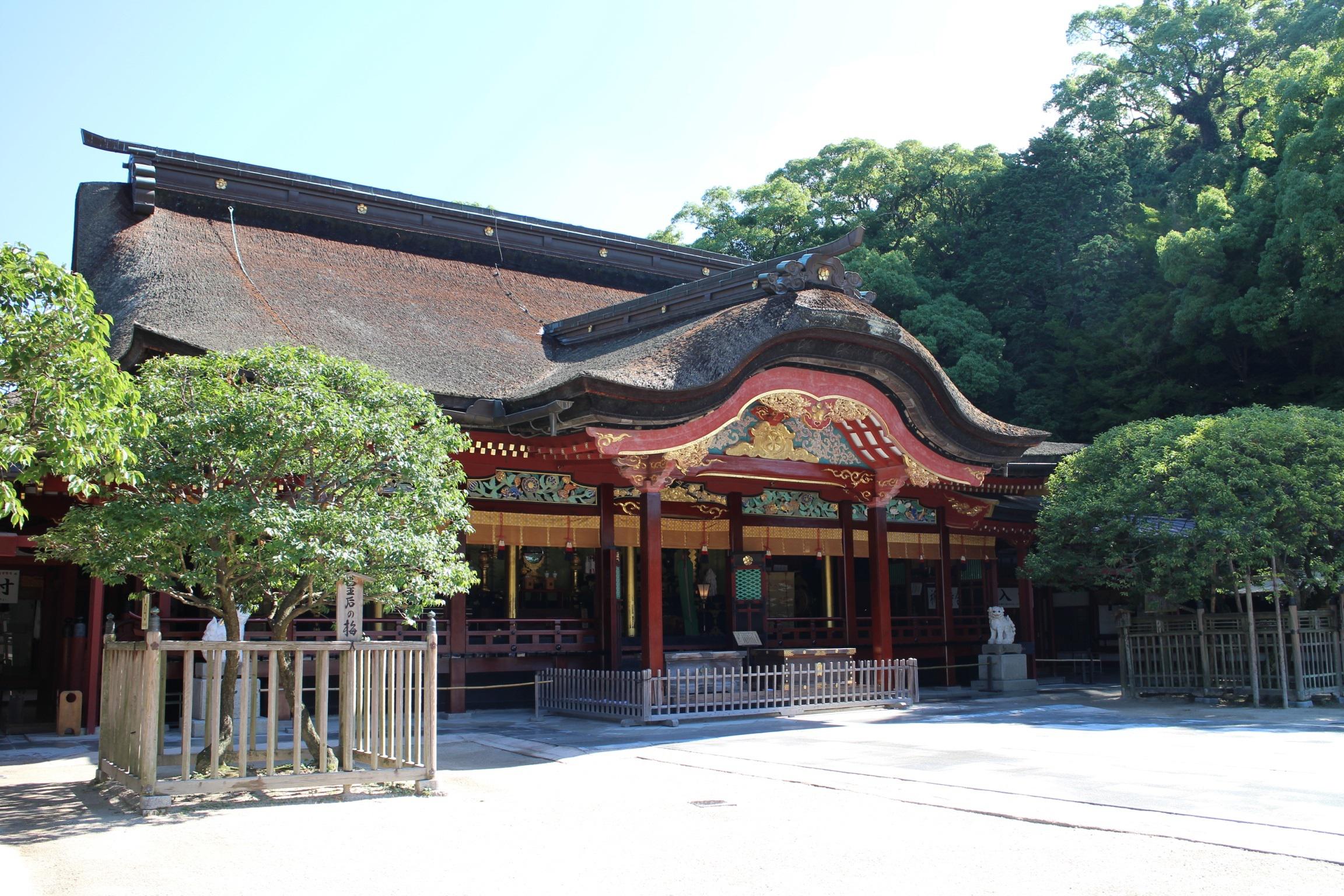 Dazaifu Tenmangu Shrine is dedicated to an aristocrat in Heian period (8th-12th), Michizane Sugawara, known as "God of study" for his intelligence. About 10 million people including many students from all around Kyushu visit here every year to pray for their success in exams and academic achievement. The main hall is registered as an important cultural property by the government.
The lively approach to the shrine called Dazaifu Monzen Machi is lined with many shops selling souvenirs and sweets such as Dazaifu's specialty, Umegae Mochi (rice cake filled with sweet red beans paste).
In the same area of Dazaifu Tenmangu Shrine, you will also find Komyozenji Temple, a Zen Buddhist temple with beautiful Japanese gardens, and Kyushu National Museum which is a huge museum dedicated to the history of Kyushu and western Japan.
Kitakyushu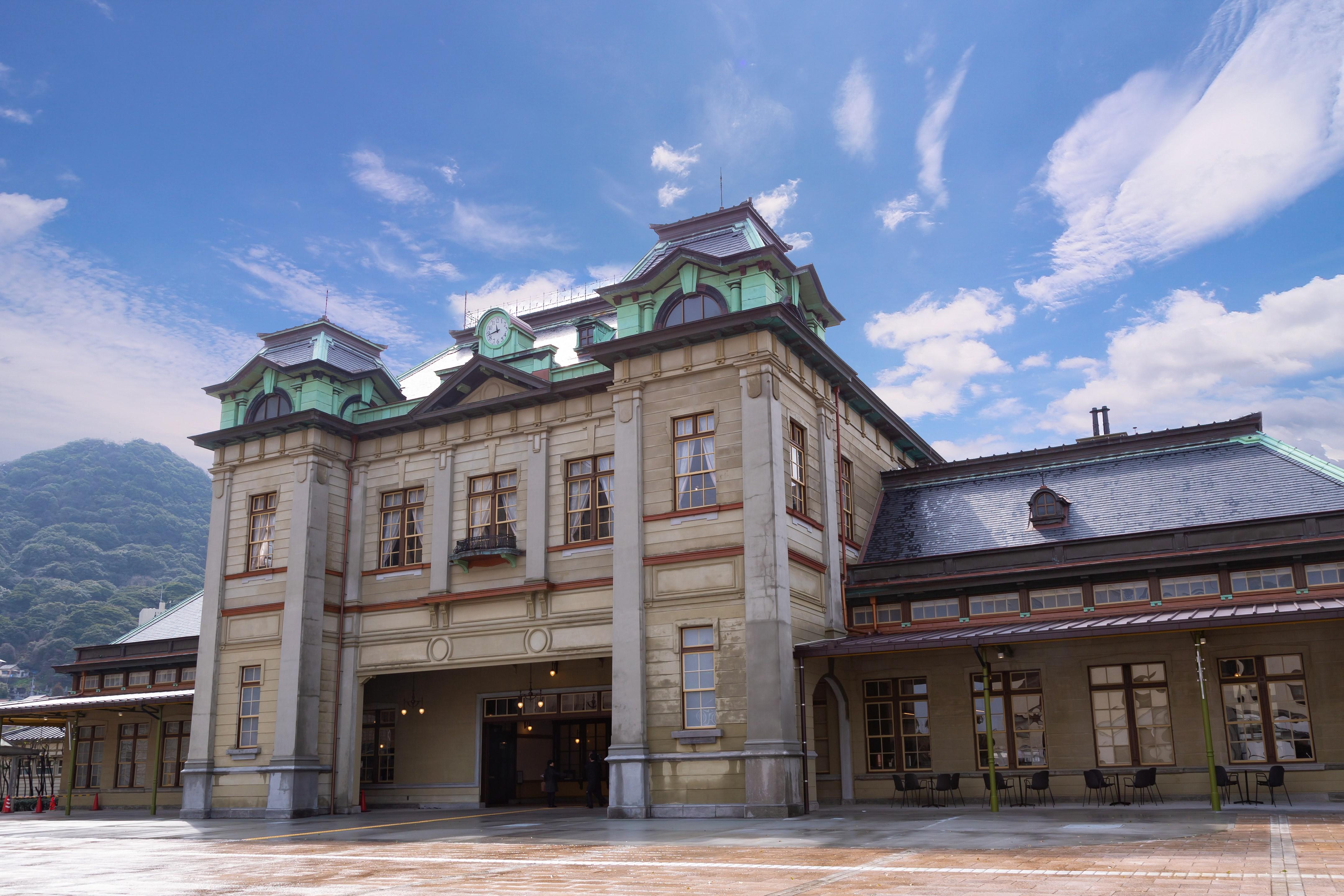 Facing Yamaguchi Prefecture across the Kanmon Straits, Kitakyushu is an entrance to Kyushu from Honshu (the main island of Japan). Moji port located in the north of Kitakyushu was opened about 130 years ago. Along with Kobe and Yokohama, Moji used to be one of the important trade ports in Japan, especially the trade with China. You will be able to find historical architectures such as Mojiko Station and Old Moji Mitsui Club built in Taisho era (1912-1926). Enjoy strolling around the picturesque streets with brick and stone houses in nostalgic atmosphere.
Another must-see site is Kokura Castle. The construction of this castle was completed in 1609 by one of the strong feudal lords. It was destroyed by fire and the current castle tower was reconstructed recently. Learn the history and enjoy a panoramic view of Kokura town from the observation room of the castle.
Yanagawa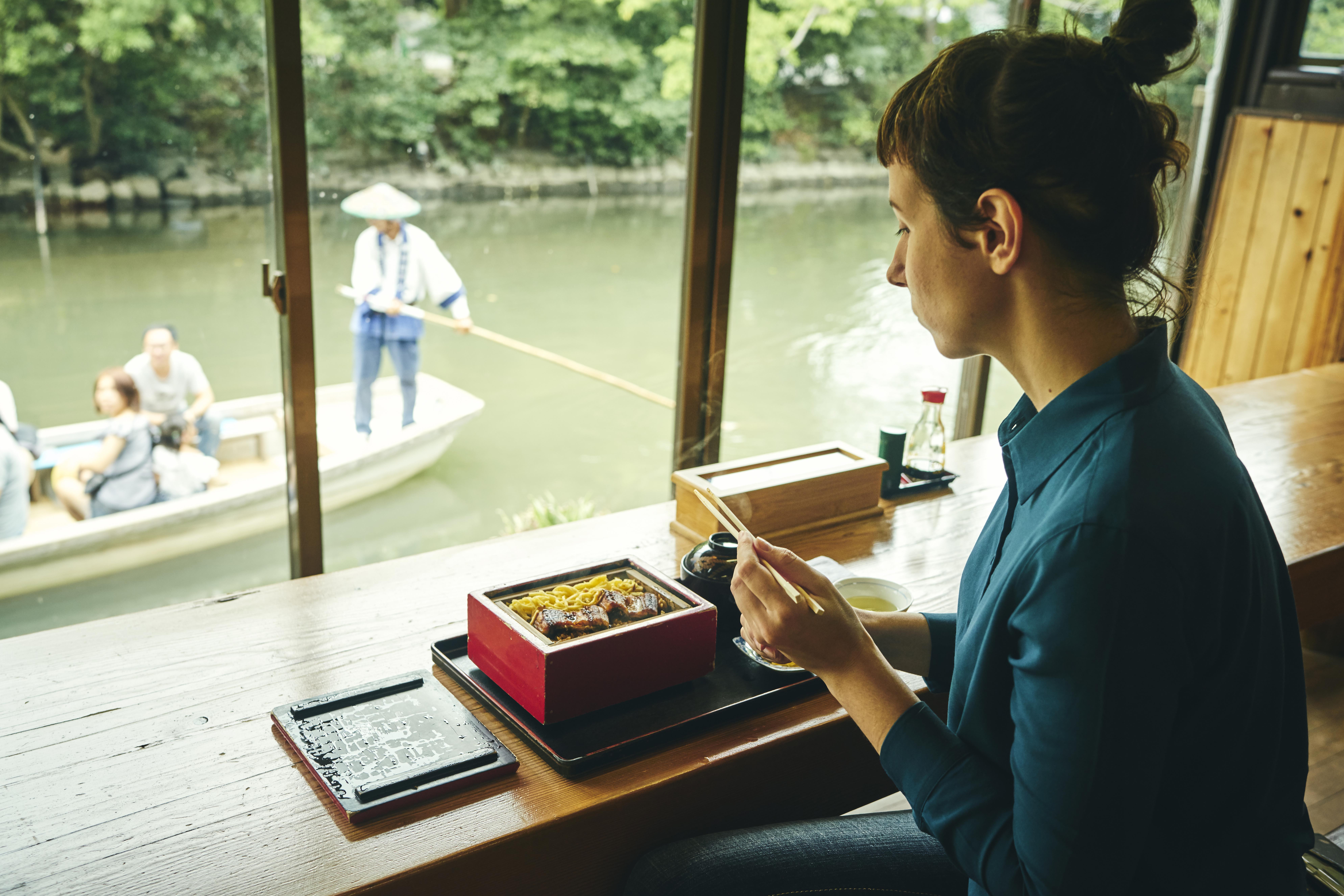 Located in the south of Fukuoka Prefecture, Yanagawa thrived as a castle town. It is known for its hundreds of kilometers of canals. It was originally a farming village, and the canals were built more than 400 years ago for irrigation. They have been restored and are piled by Donkobune, low flat boats poled by boatmen who entertain tourists on a cruise known as Kawakudari (river cruise) around the town.
Enjoy strolling around the town, feeling a sense of nostalgic atmosphere. Visit "Ohana", the residence of the feudal lord of Yanagawa with a beautiful Japanese garden called Shotoen, and Hakushu Memorial Museum, the memorial house of Hakushu Kitaharaa famous poet raised in this area.
Savor the local specialty, Unagi no Seiromushi. Grilled eel is placed on rice and steamed together in a bamboo basket. There are more than 20 eel restaurants in this town and each of them has its own sauce, from light to rich flavor.
Pictures on this page:
Pictures of Yatai and Kushida Shrine are provided by Fukuoka City.
Others are provided by Fukuoka Prefecture Tourist Association.
Access
There are a variety of approaches to this area. Typical routes are as follows:
From Tokyo
Tokyo - [1 hr. 30 min. by flight] - Fukuoka
From Osaka
Osaka - [1 hr. by flight] - Fukuoka
Osaka - [2.5 hrs. by Shinkansen, bullet train] - Fukuoka
Click for Sample Tours
Custom travel in Kyushu
For more information, or to start customizing your own itinerary, please contact us.