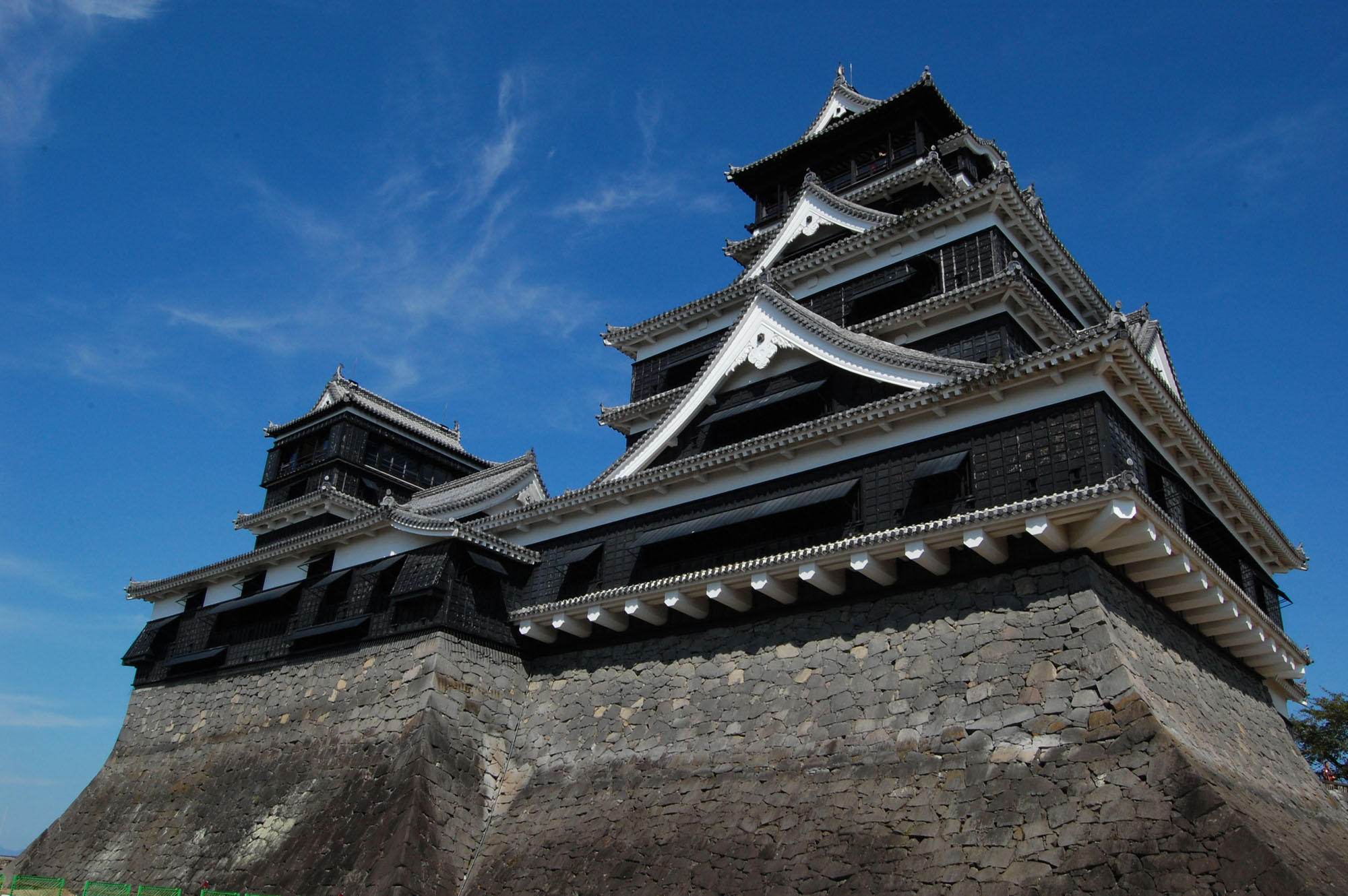 At a glance
Kumamoto, located in central Kyushu, is known in Japan as "Land of Fire" with an active volcano in Aso. Kumamoto receives many blessings from the volcanic mountain in Aso such as a number of hot springs, clear waters, idyllic landscape of mountains, etc. In the city center, Kumamoto Castle stands as a symbol of the town. Just off the coast, islands in Amakusa offer scenic views of the coastal area and a fascinating history of Christianity.
Highlights
Kumamoto City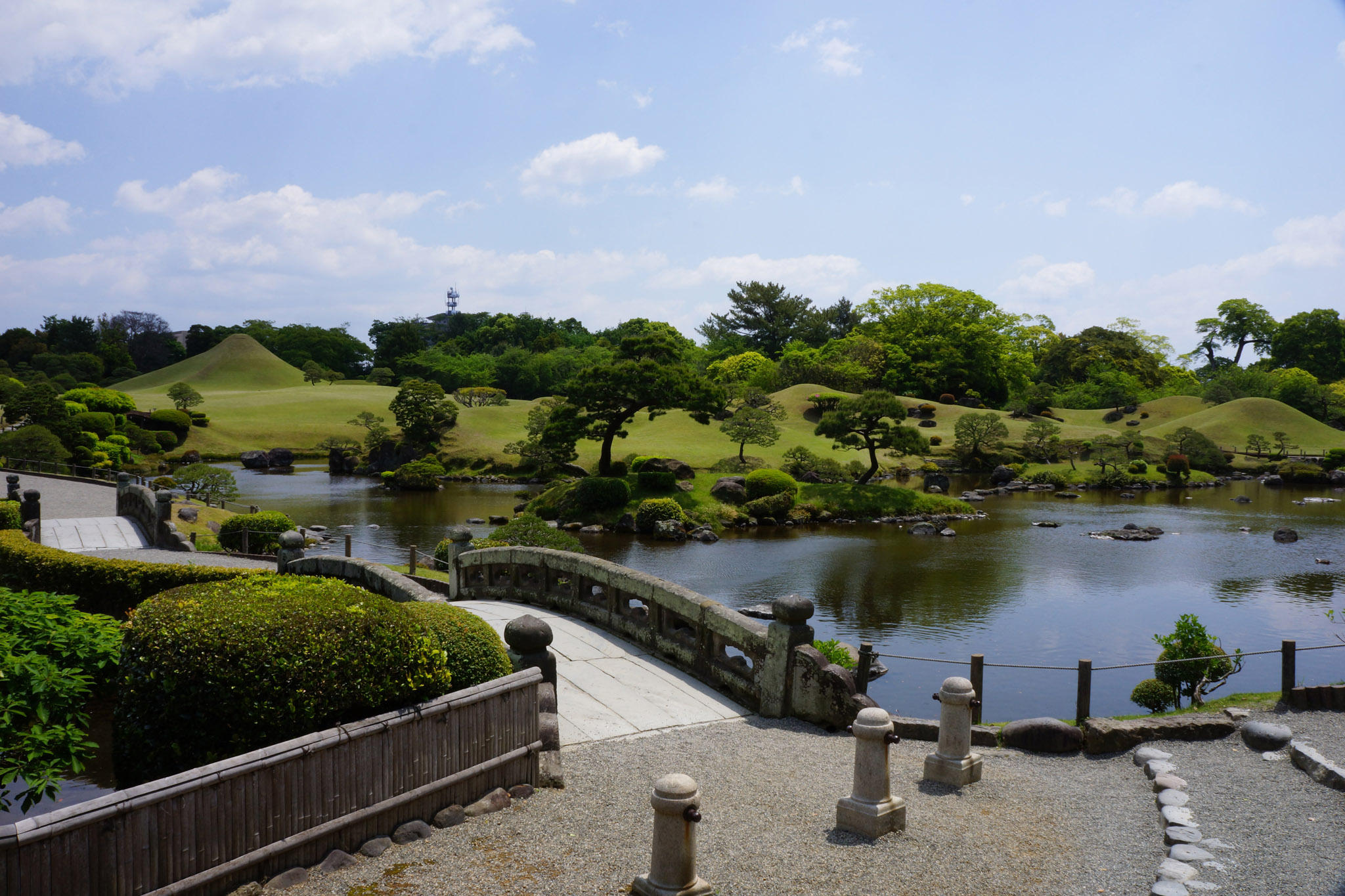 Having Kumamoto Castle in the city center, the city flourished as a castle town. Kumamoto Castle, originally established by a powerful samurai in 1600, is the symbolic landmark of the city. The castle was burned down in 1877 and significant reconstructions took place in 1960. However, it suffered serious damage in the 2016 Kumamoto Earthquake, and even bigger restoration project is now underway. Although it will take many years until most of the grounds are open again, visitors can view the castle from outside and visit a shopping arcade called Sakuranobaba Josaien for local specialties and souvenirs.
Another must-visit historical site in the city is Suizenji Jojuen Garden, a Momoyama-style stroll garden with beautifully trimmed pine trees and a pond. It was established as a tea house of Hosokawa clan in 1636. Stop by a tea house and try Japanese green tea and sweets viewing the tranquil garden.
In the city center, there are lively shopping streets called Kamitori and Shimotori, department stores, shopping complexes and many restaurants and cafes. Savor local cuisine such as Kumamoto Ramen (pork bone broth ramen) and Basashi (hose meat sashimi) at local restaurants.
Aso and Kurokawa Onsen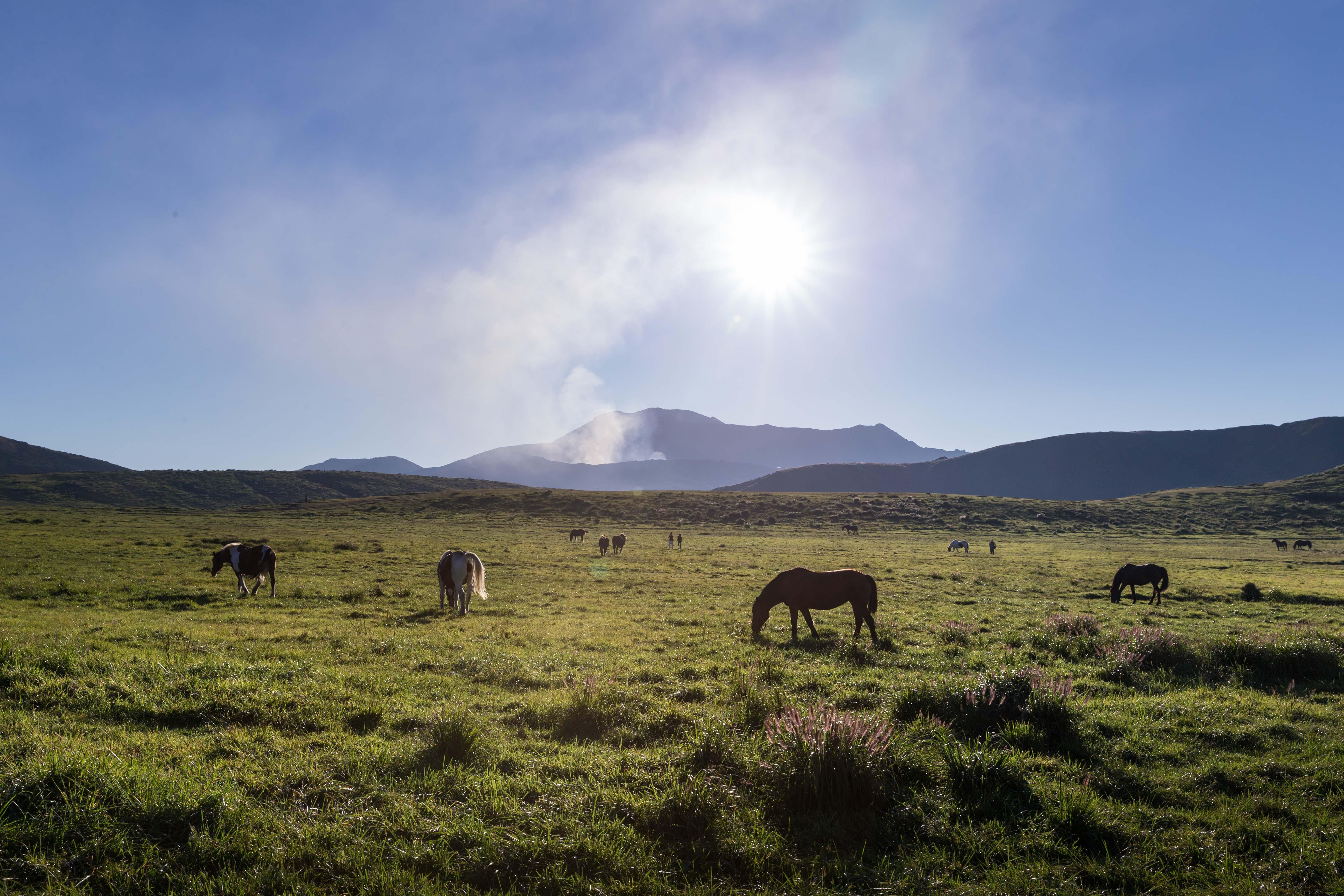 Aso Caldera, a part of Aso-Kuju National Park, ranks among the world's largest with a circumference of over 100 kilometers. Aso Caldera consists of five peaks Mt. Nakadake which has a volcanic crater, Mt. Takadake, Mt. Nekodake, Mt. Kijimadake, and Mt. Eboshidake. Surrounded by a circular rim, the caldera uniquely contains mountains, rural towns, and rice fields.
Visit Kusasenrigahama, a famous grassland nestled on the foot of Mt. Eboshidake. With a pond reflecting the blue sky and horses grazing in the pastures, it offers the truly idyllic scenery. Enjoy horse riding at Kusasenrigahama and feel the magnificent nature of Aso. Stop by Komezuka, a small and beautifully shaped volcanic cone. A green grass field covers the surrounding area and the surface of it.
Driving up along the Milk Road to the north of Aso area also offers stunning views of grass fields, impressive mountains, and cows grazing in the field. You will reach Daikanbo, an observatory located in the northern end of the caldera wall. A 360-degree panoramic view of the five peaks of Aso and Kuju Mountain Range can be enjoyed.
The southern area of Aso is called Minami Aso where the charm of peaceful countryside and the traditional way of life can be found. Stop by Shirakawa Suigen where 60 tons of clear water coming up every minute. It is the source of the Shirakawa River that runs through Kumamoto City.
Thanks to the active volcano, Kumamoto is blessed with many charming hot springs. One of the most popular hot springs is Kurokawa Onsen located in the north of Aso. Kurokawa Onsen maintains a traditional and nostalgic atmosphere with wooden buildings, earthen walls, stone stairs and a river flowing through the town. Each ryokan has different types of baths such as rock bath, cave bath, garden bath, etc. Relax in the hot spring bath at a ryokan and enjoy strolling the town wearing yukata.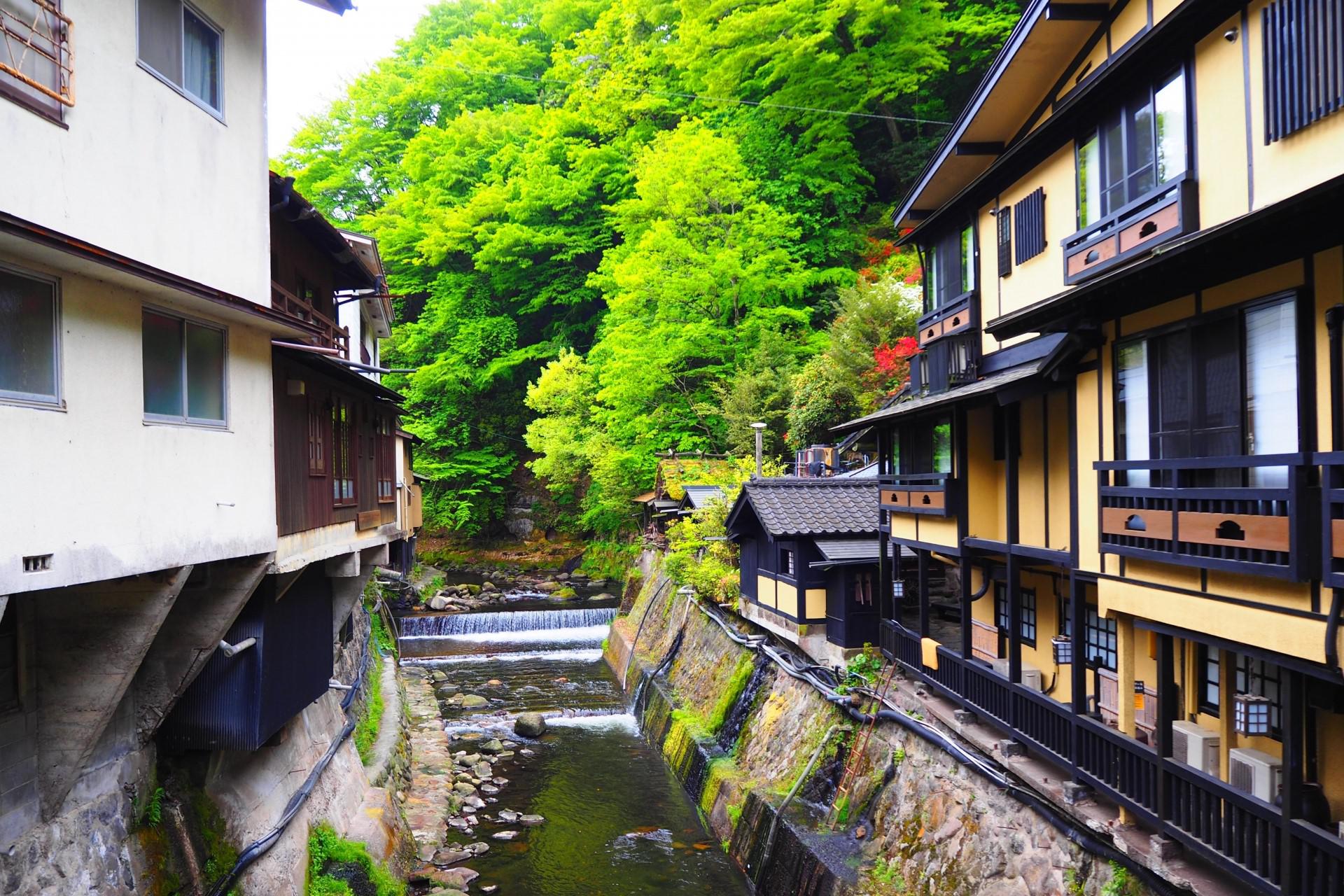 Amakusa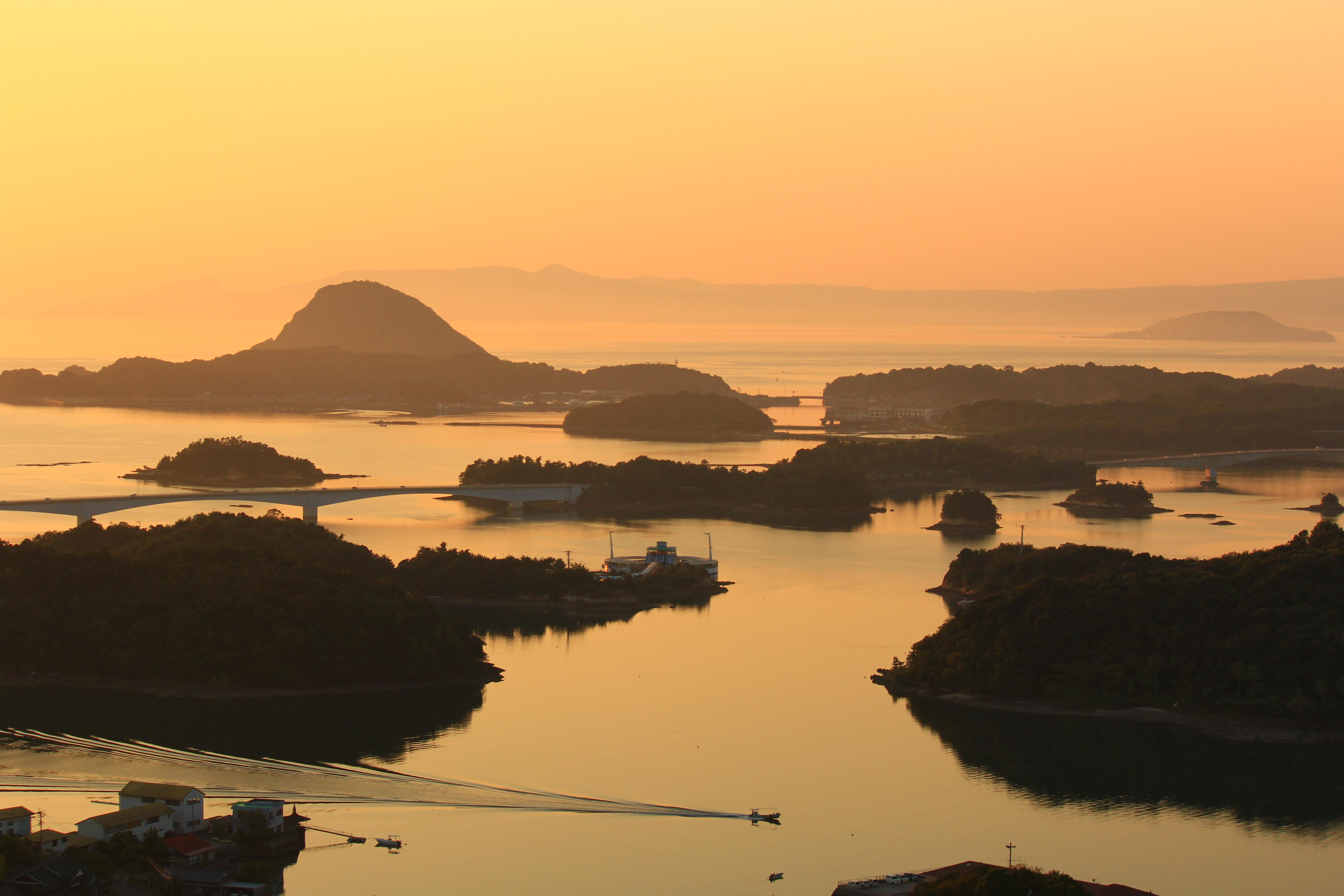 Located about 2-hour drive from Kumamoto City, Amakusa is a group of islands made up with two large islands and hundreds of small islands. From the main Kyushu island, you will drive through Amakusa Gokyo Bridge which literally means Amakusa five bridges connecting four islands to Amakusa. These bridges and roads in the area are called Pearl Line since the area flourished in the cultured pearl production. Driving through the area, enjoy a magnificent view of ocean and islands.
Amakusa is a popular day trip destination for marine activities, fishing, and savoring fresh seafood among locals. One of the most popular activities is dolphin watching. The ocean near Amakusa is known as a habitat of dolphins and visitors can see dolphins throughout the year. Get on a cruise with 99% chance of seeing dolphins!
Amakusa also has a history of hidden Christian. In 16th century, Christianity was introduced to Amakusa and missionaries converted many people including a local lord to Christianity. However, in the beginning of 17th century, Christianity was prohibited by the government. Sakitsu Village located on Shimoshima island in Amakusa is a peaceful fishing village where Christians continued to practice their faith in secret despite the prohibition. After the lifting of the ban in 1873, they built a wooden church beside a Shinto shrine where they had secretly offered prayers during the ban. The present-day Sakitsu Church was built in 1934 and it is now regarded as a symbol of this village. Today, Sakitsu area has been designated UNESCO World Heritage Site as a Hidden Christian Site. About 10-minute drive from Sakitsu Shrine, you will find Oe Church built on a small hill by the sea. This church is also recognized as a symbol of Christianity in Amakusa. Enjoy a peaceful view of a white Romanesque style church and local villages from the church.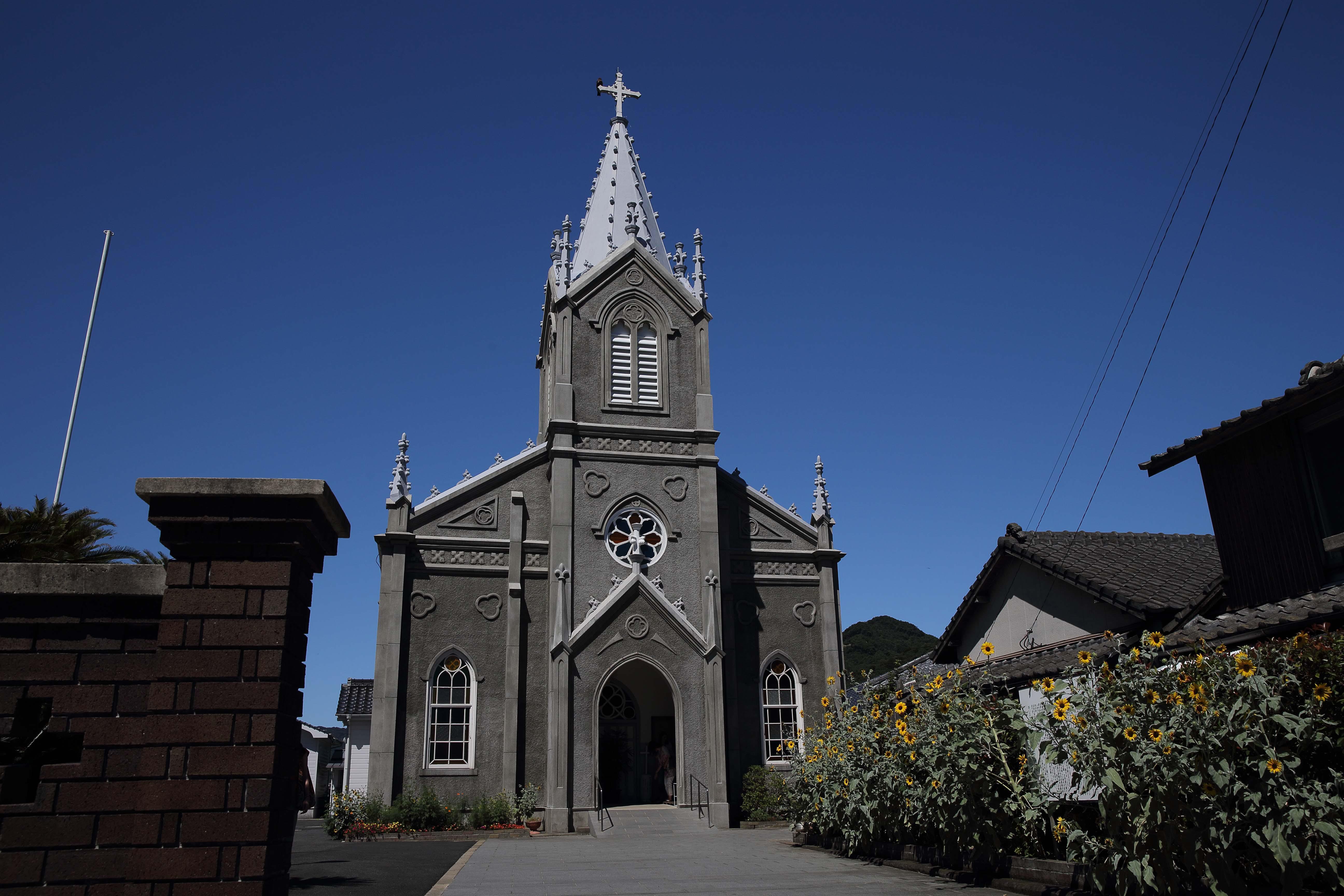 Access
There are a variety of approaches to this area. Typical routes are as follows :
From Tokyo
Tokyo - [1 hr. 30 min. by flight] - Kumamoto
From Osaka
Osaka - [1 hr. by flight] - Kumamoto
Osaka - [3 hrs. by Shinkansen, bullet train] - Kumamoto
From Fukuoka
Fukuoka - [40min. by Shinkansen, bullet train] - Kumamoto
Click for Sample Tours
Custom travel in Kyushu
For more information, or to start customizing your own itinerary, please contact us.