Outside of Japan, many people still believe that Kobe is the one and only top quality beef in Japan. For Japanese, however, that's not always the case. There are many similarly excellent beef brands across Japan. Kobe has rivals, which win the national competitions of Wagyu Beef (Japanese beef) many times. If you are a foodie, and one of your purposes of traveling in Japan is eating the best quality Japanese beef, please visit one or two areas where locally-raised cattle win nationwide reputation of top quality beef. You can find the best local restaurants that can't be found in other larger cities.


Matsusaka Beef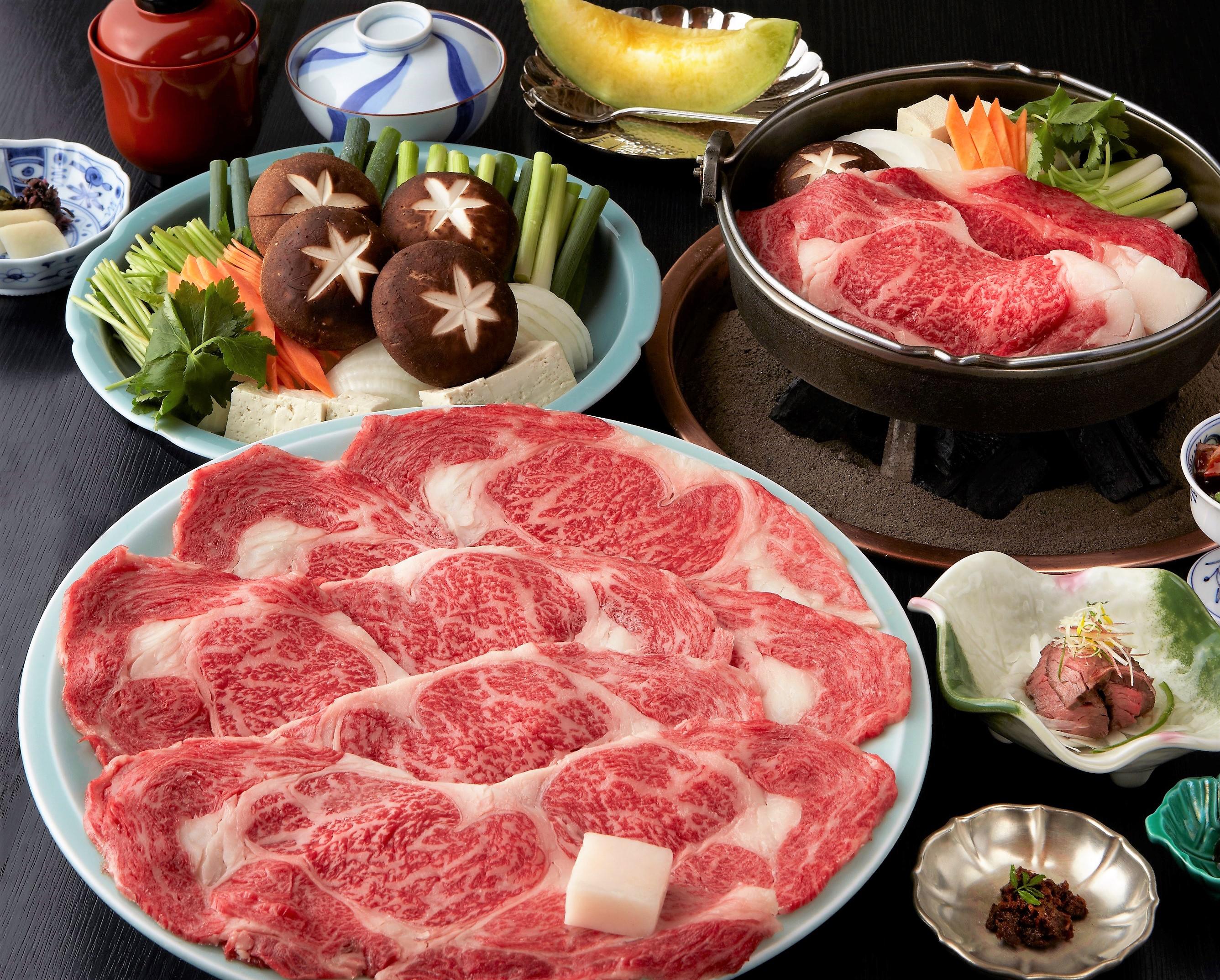 Matsusaka Beef is one of the most famous brands of wagyu in Japan. The bloodline is the same as Kobe and other beef with their origins being traced to Tajima cattle. The beef is obtained from virgin cows raised more than 500 days in and around Matsusaka. Meeting stringent conditions, Matsusaka beef has well-marbled meat with high fat ratio, sweet aroma, and tender mouthfeel.
Matsusaka city is in Mie prefecture, about 1.5 hours from Nagoya or 2 hours from Osaka by car. Around the city, you can enjoy exploring Ise-jingu Shrine, the most sacred Shinto shrine in Japan, and spend a relaxing time at a resort area around scenic Ago Bay with unique and beautiful coastlines, known for culturing pearls.
If you would like to enjoy the most premium beef at a top-notch restaurant in Matsusaka, visit Wadakin, the most luxurious beef restaurant in Matsusaka. Prepare to be amazed by Wadakin's finest beef, whatever you choose from their menu including Sukiyaki, Amiyaki (grill) or steak.
If you visit Matsusaka in Mie, after you are satisfied with the best beef in Japan, why not travel further south for 1 hour by train to stay at Amanemu, quietly nestled on the shores of Ago Bay, home to cultivation of Japan's finest pearls.
Hida Beef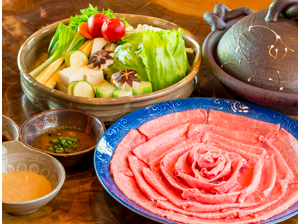 Hida Beef is a brand of wagyu from a breed of Japanese black cattle raised with extreme care in Gifu prefecture. Having won a prestigious award in Japan many times, its quality is highly evaluated nationwide. The beef is exquisitely tender and sweet.
To enjoy Hida Beef, head to Takayama, about 2.5 hours from Nagoya. Takayama is an old castle town surrounded by Japan's Northern Alps. From Takayama, you can also visit Shirakawago, renowned for thatched-roof houses with unique lifestyle that has been passed down for generations.
If you are visiting Takayama, we recommend you staying at Wanosato, a luxury ryokan situated quietly in the countryside of Takayama. Wanosato usually serves Hida Beef as part of their reputed multi-course dinner.
Saga Beef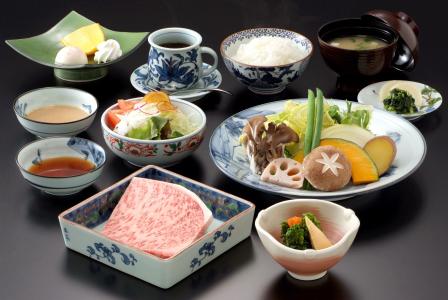 Saga Beef is a brand of wagyu from Japanese black cattle that raised in Saga Prefecture in Kyushu, southern main island of Japan. Only a half number of cattle that meets stringent conditions are certified as Saga Beef. With glossy marbling and rich taste, the high-quality beef is surely equal to other brand beef such as Kobe beef.
Saga is well known for world-famous pottery production as well as Saga Beef. It takes about 1.5 hours by car or train from Fukuoka, while 1.5 hours by air from Tokyo. Not only admire an art of traditional potteries in Arita, Imari and Karatsu, but also relax and unwind at Takeo and Ureshino Onsen hot spring areas.
One of the most famous beef restaurants in Saga is Kira, 10-minutes on foot from Saga station.
If you are visiting Saga, we recommend you staying at Yoyokaku, a traditional elegant ryokan situated in Karatsu, one of the pottery towns in Saga.
Yonezawa Beef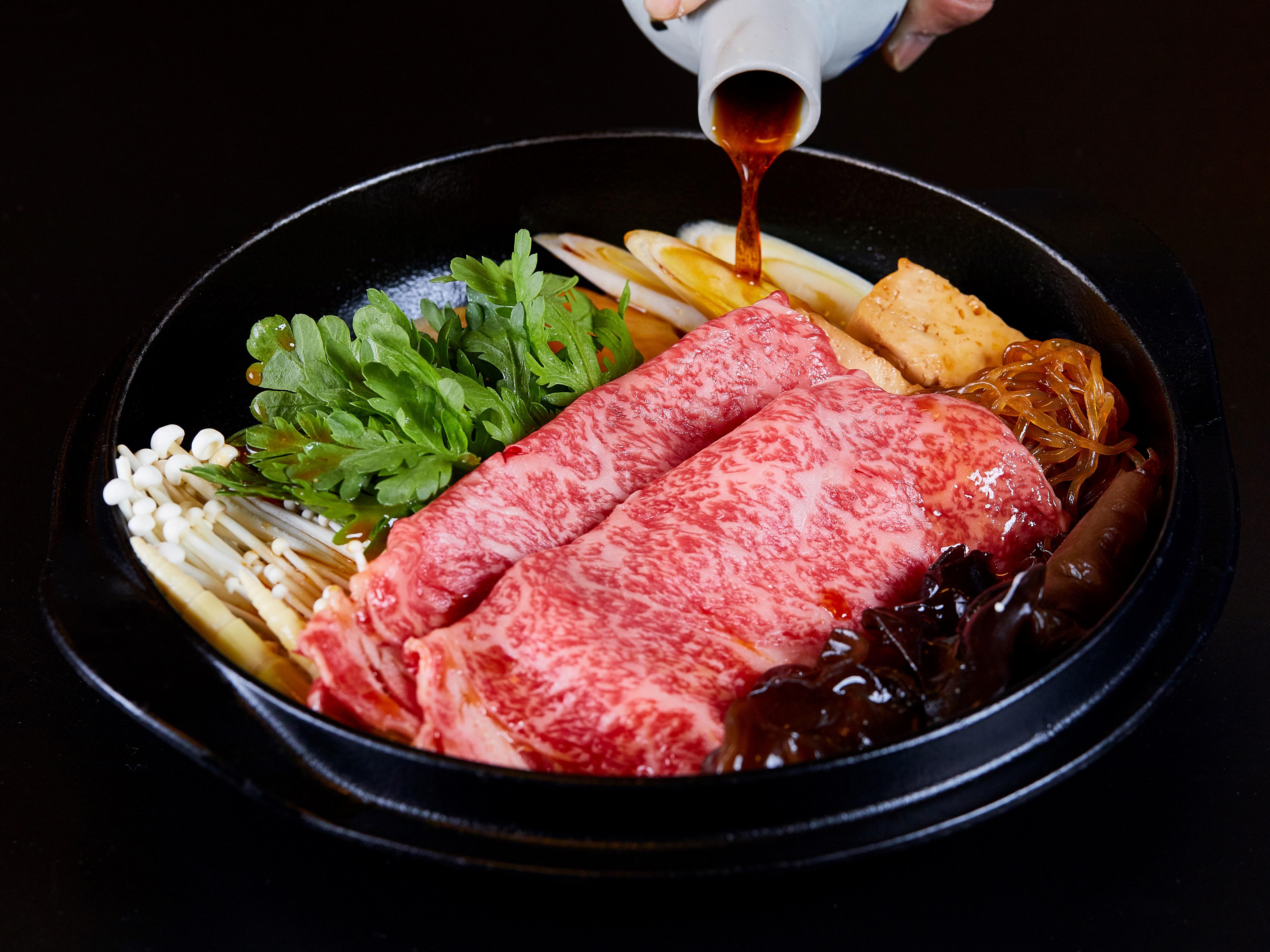 Yonezawa Beef is a brand of wagyu born and raised under severe temperature differences in and around Yonezawa city in Yamagata prefecture in Northern Japan. It comes from a breed of Japanese black cattle, being carefully raised while eating original grains blended by local farmers. The most appealing feature of this selected beef is the rich taste of the melting marbled meat.
Yonezawa area is in Yamagata Prefecture, about 2.5 hours by northbound bullet train from Tokyo. Around the area, you can immerse yourself in hot springs in Kaminoyama or Zao, history at Yamadera temple, as well as abundant nature by hiking and skiing in Zao.
Tokiwa is an established Yonezawa beef restaurant and meat shop, 5-minutes by taxi from Yonezawa station.
If you are visiting Yonezawa, we recommend you staying overnight at a luxury onsen ryokan in Yamagata such as Meigetsuso in Kaminoyama Onsen.
Kobe Beef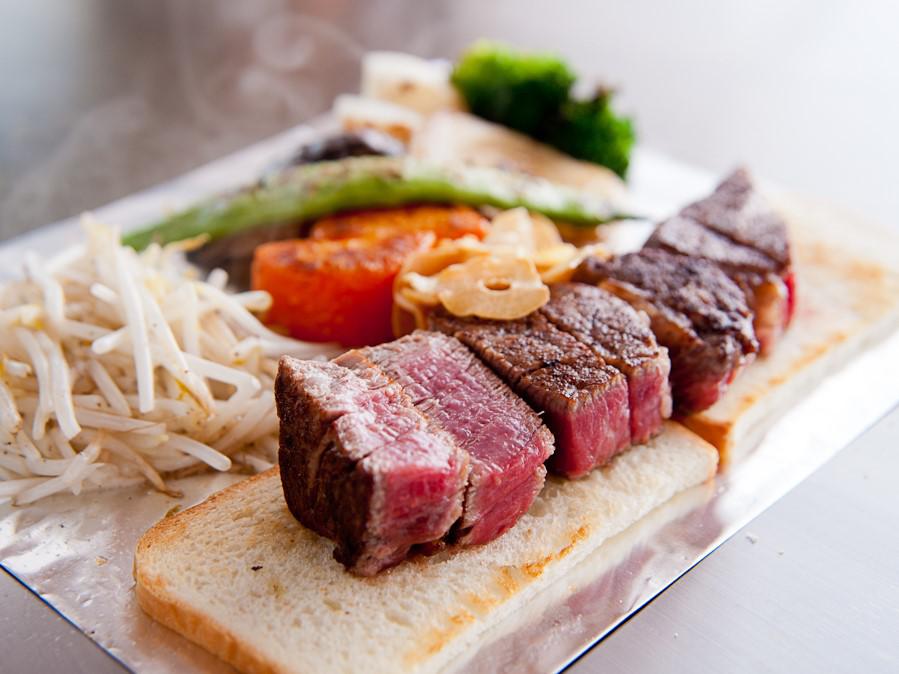 Kobe Beef is without doubt the most renowned brand of wagyu outside of Japan. It comes from Tajima cattle, a breed of Japanese black cattle born and raised in Hyogo Prefecture, and only those passing strict criteria can gain the title. This selected high-quality beef boasts well-marbled meat, creating sweetness and melt-in-your-mouth texture.
Kobe city is one of the largest cities in Japan located in Hyogo prefecture, taking less than 40 mins from Osaka or approx.1 hour from Kyoto. Having a unique history as a major port for international trade, the port city features historical buildings and a waterfront area with dramatic night view.
If you find it difficult to choose among a number of steak or teppanyaki restaurants serving Kobe beef in Kobe, why not visiting Kawamura, one of the most established Kobe beef restaurants in Kobe. Kawamura has its branches in Osaka and Tokyo, too.
Kobe is an ideal destination for a day trip from Kyoto or Osaka.
For further reading on Japanese beef (not limited to Japan, though), please also see "Steak: One Man's Search for the World's Tastiest Piece of Beef" by Mark Schatzker.

If you are planning to visit Japan with a focus on superb and unique dining experiences, please consider using our custom travel services.