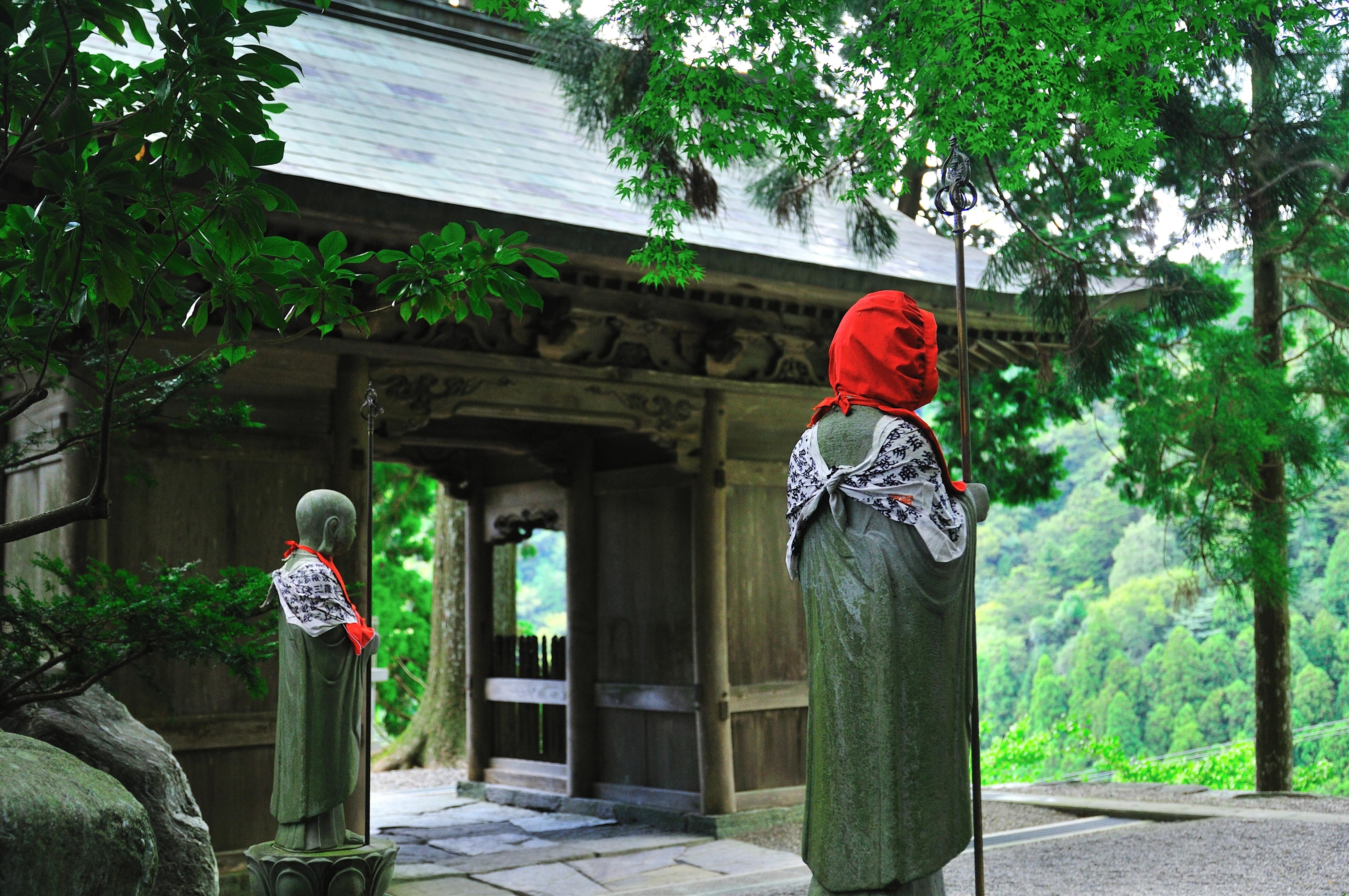 Your trip to Japan can be enriching and even transformative experience when you immerse yourself in the heart of Japanese spirituality. Enrich your mind and spirit in your exploration of Japan. Shintoism is the basis of Japanese spirituality which believes that deities exist in everything in nature. From ancient times, people have continued to value living in harmony with nature. Since Buddhism was introduced, Shintoism and Buddhism have intertwined and coexisted in harmony, influenced people's way of life and developed unique spiritual cultures. If you are looking for touching such spirituality in your Japan trip, Michi Travel Japan is happy to assist you including off-the-beaten-track destinations. Get away from your busy life, explore the spiritual side of Japan and refresh your body and mind by travelling Japan.
Indulge Yourself in Rich Nature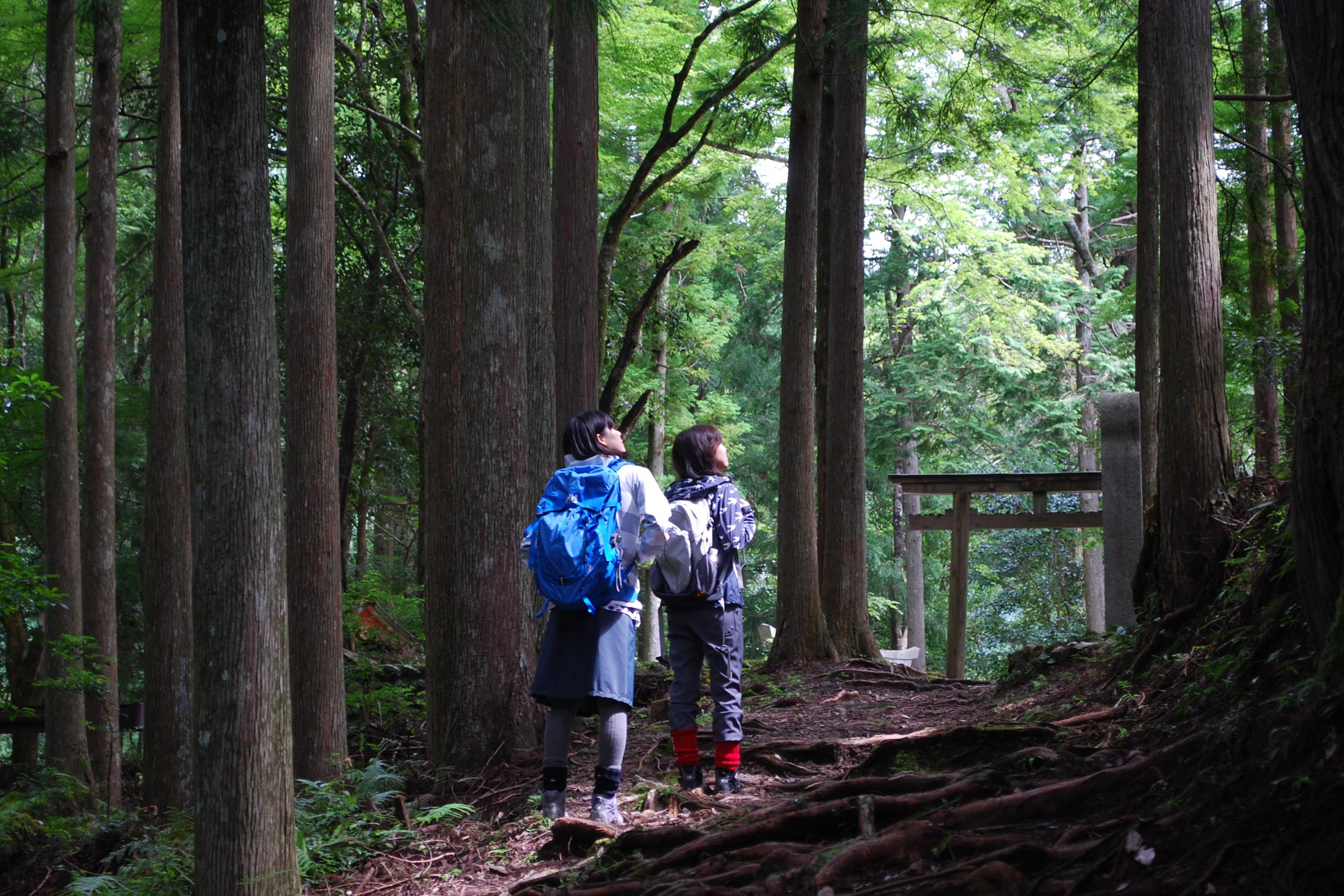 写真提供:公益社団法人和歌山県観光連盟
Abundant nature can be found everywhere in Japan since people have believed in gods in nature and cherished the way of living with nature. There are four areas that are designated as UNESCO World Natural Heritage Site, Shiretoko, Shirakami Sanchi, Yakushima, and Ogawasawara, and more than 30 of national parks. In each area, unique natural environments and local lifestyles have been preserved.
Having four seasons: spring, summer, autumn and winter, we have a culture of admiring the aesthetic changes in nature such as cherry blossom and autumn foliage.
Since ancient times, people have hiked on long trails in dense forest and steep mountains to reach sacred shrines and temples. Walking itself is considered as a way of practice. Many pilgrimage routes including Kumano Kodo and Shikoku Pilgrimage still remain in Japan. Hiking on the routes where people have walked for a long time and feeling the connection with nature will be a spiritually awakening experience.
Renew Your Spirit with Buddhism Practices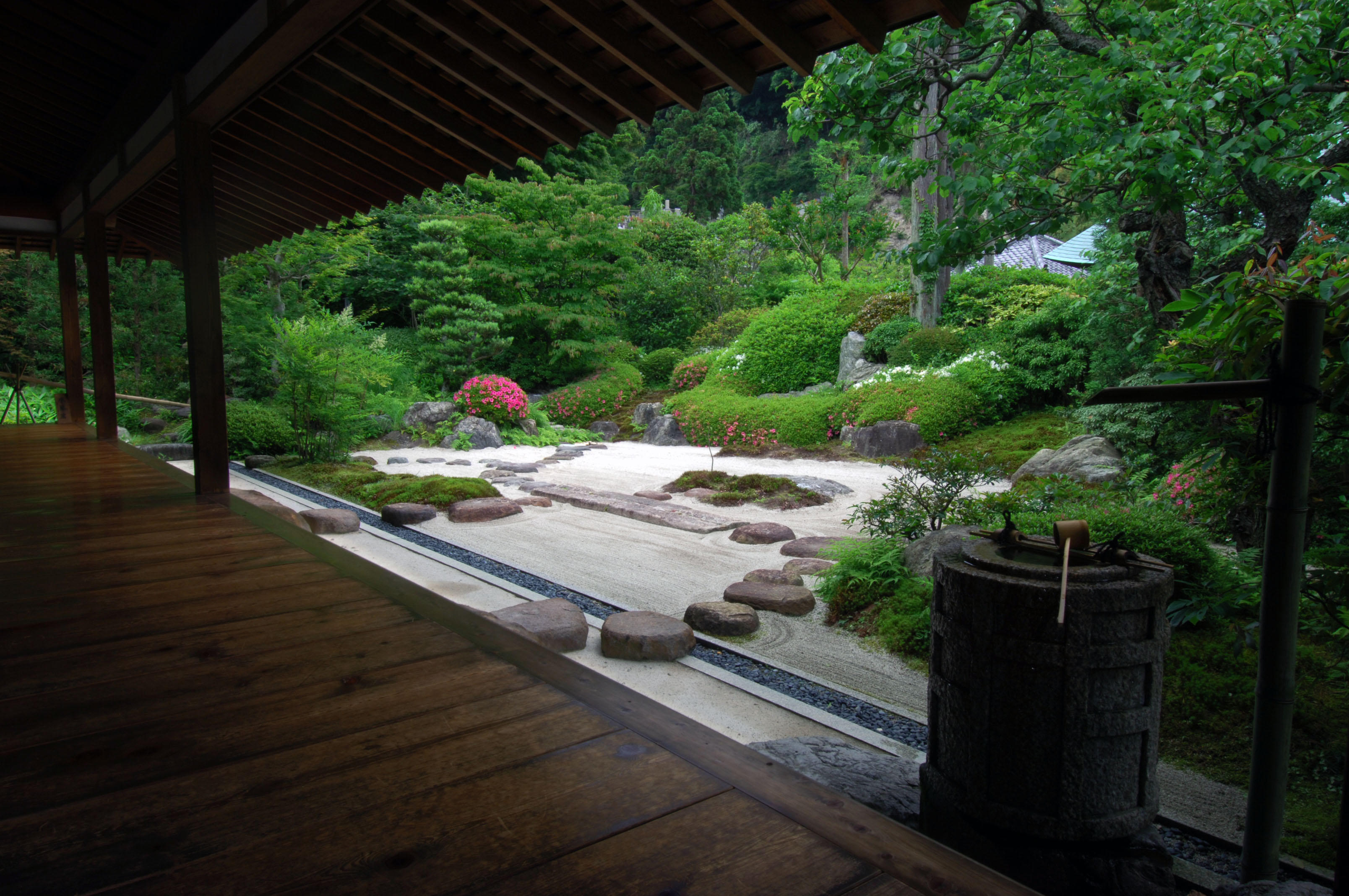 写真提供:鎌倉市観光協会
Let your busy mind settle in a peaceful environment. Zazen is one of the Zen practices to obtain the serenity of mind by seating cross-legged on the floor in silence. Meditate yourself in front of quaint Zen garden, followed by Buddhism monk's messages. Shakyo is also popular meditation by tracing letters of Buddhist sutra with Japanese ink brush. This is also one of the Buddhism practices to fulfill your wish by reading, understanding and tracing sutra.
Staying at temple lodging, Shukubo, also gives you an opportunity to immerse yourself in Buddhism tradition. The experience of morning prayers is very special. You will be amazed by Shojin Cuisine, traditional vegetarian cuisine prepared by monks. Making Shojin cuisine is considered as training to search for the road to Buddhism enlightenment by serving to worshippers. The whole experience at Shukubo will be highly inspirational and memorable.
For yogis or yoginis, try yoga workshop in the established temple. Harmonize your body, mind and emotions, and awaken your greater energy.
Visitors from every country regardless of gender, race or religion will be welcomed at Japanese temples.
Rejuvenation Experiences by Japanese Therapies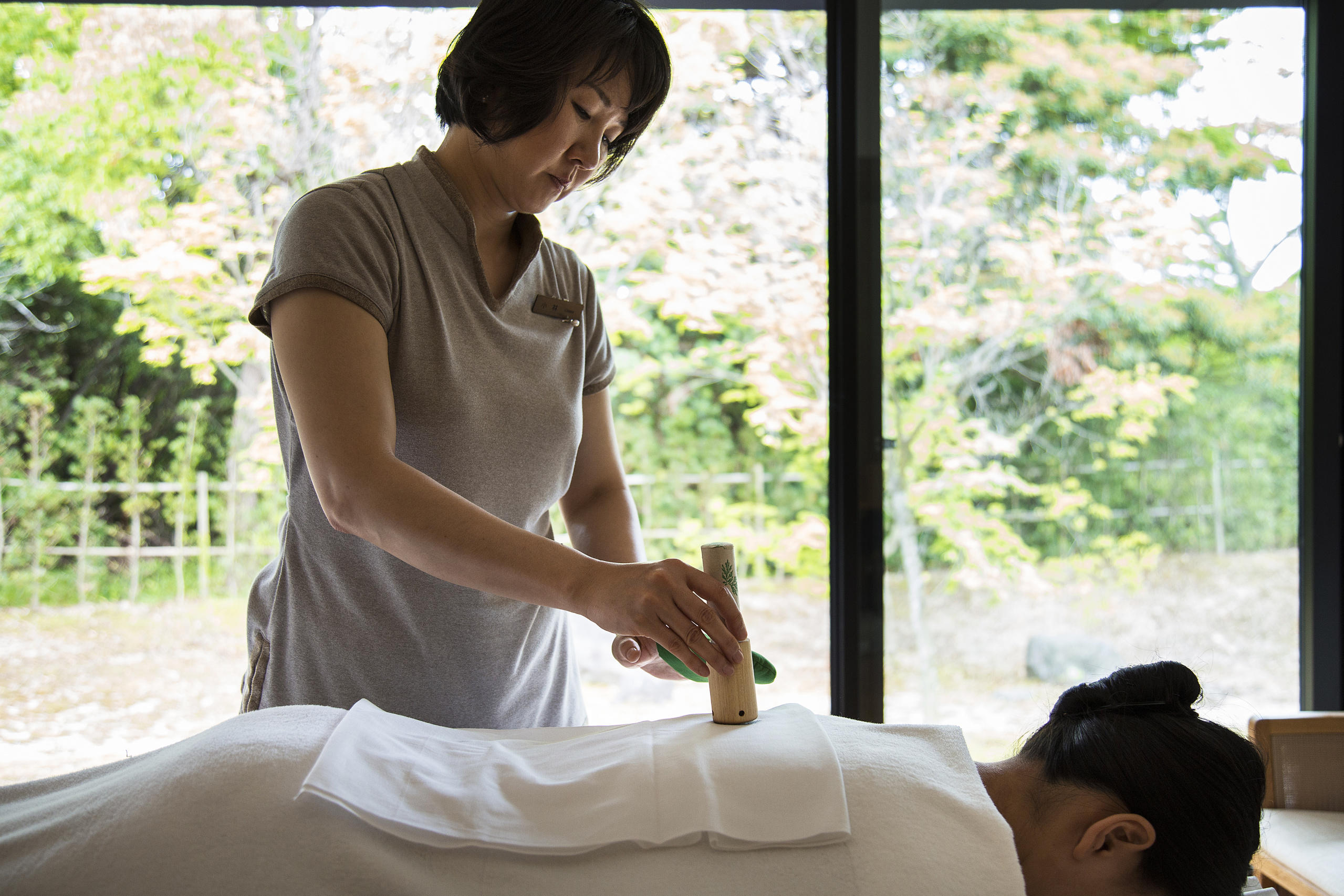 @Aman
Japanese people have loved hot springs since ancient times. There are many types of natural hot springs throughout Japan and each area has different type of hot spring water with different health benefit. Soaking in a hot spring will relax your body and mind, and restore the balance of energy.
Calming and soothing treatments will create a personal sanctuary with an ultimate relaxation after stress-filled challenging days. Start in the heated Jacuzzi or hot spring bath before treatments to enhance your body circulation and awaken your rejuvenation. A variety of therapies are created to cleanse, purify and detoxify your body and mind. Expert therapists will advise you a selection of luxurious treatments, using aromatherapy oils, minerals, herbs with holistic approach. Also, according to your condition, customized treatment can be designed by your therapist. Therapeutic experiences can be arranged at luxurious hotels, Japanese hot spring ryokans, or beach resort.
Please see our accommodation page.
Sacred Destinations in Japan
Mt. Fuji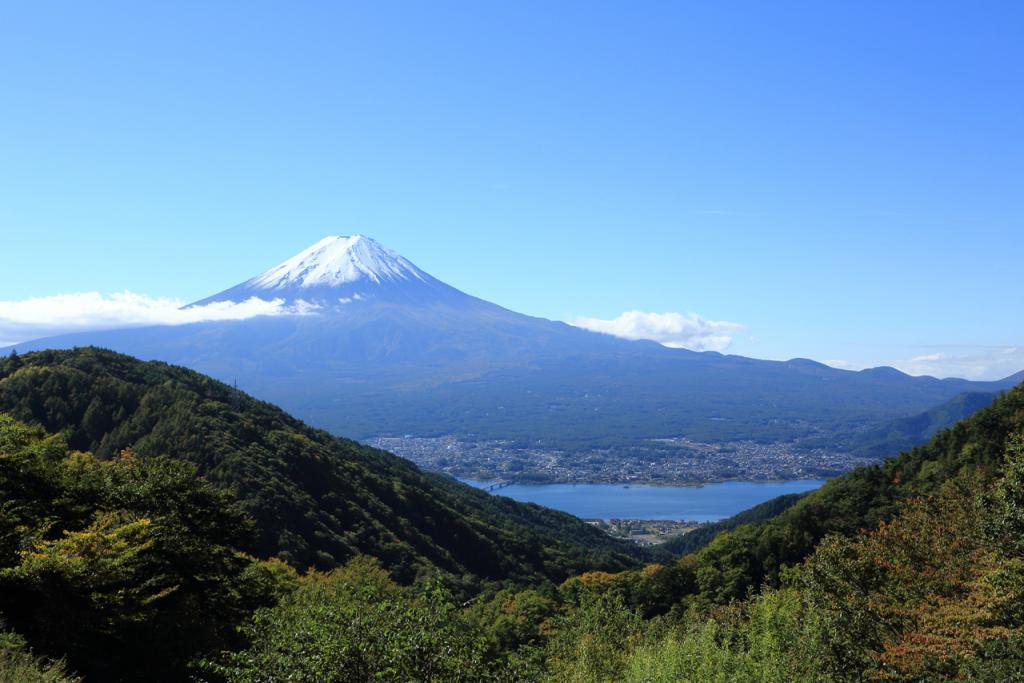 写真提供:やまなし観光推進機構
Mt. Fuji is considered as one of the power centers in Japan, and has a great spiritual significance for Japanese people. The season of climbing Mt. Fuji is very limited from July to August, but there are sacred hiking paths which are available from spring to autumn. One of them called Ochudo is the route to make a circuit around the mountainside of the 5th station. It used to be the route of ascetic training and it is said that only those who reached the summit three times were allowed to hike. Stepping on the volcanic ash soil, you will be able to see a stark beauty of the highest mountain in Japan.
Please see our sample itinerary for Mt. Fuji Private Tour.
Mt. Koya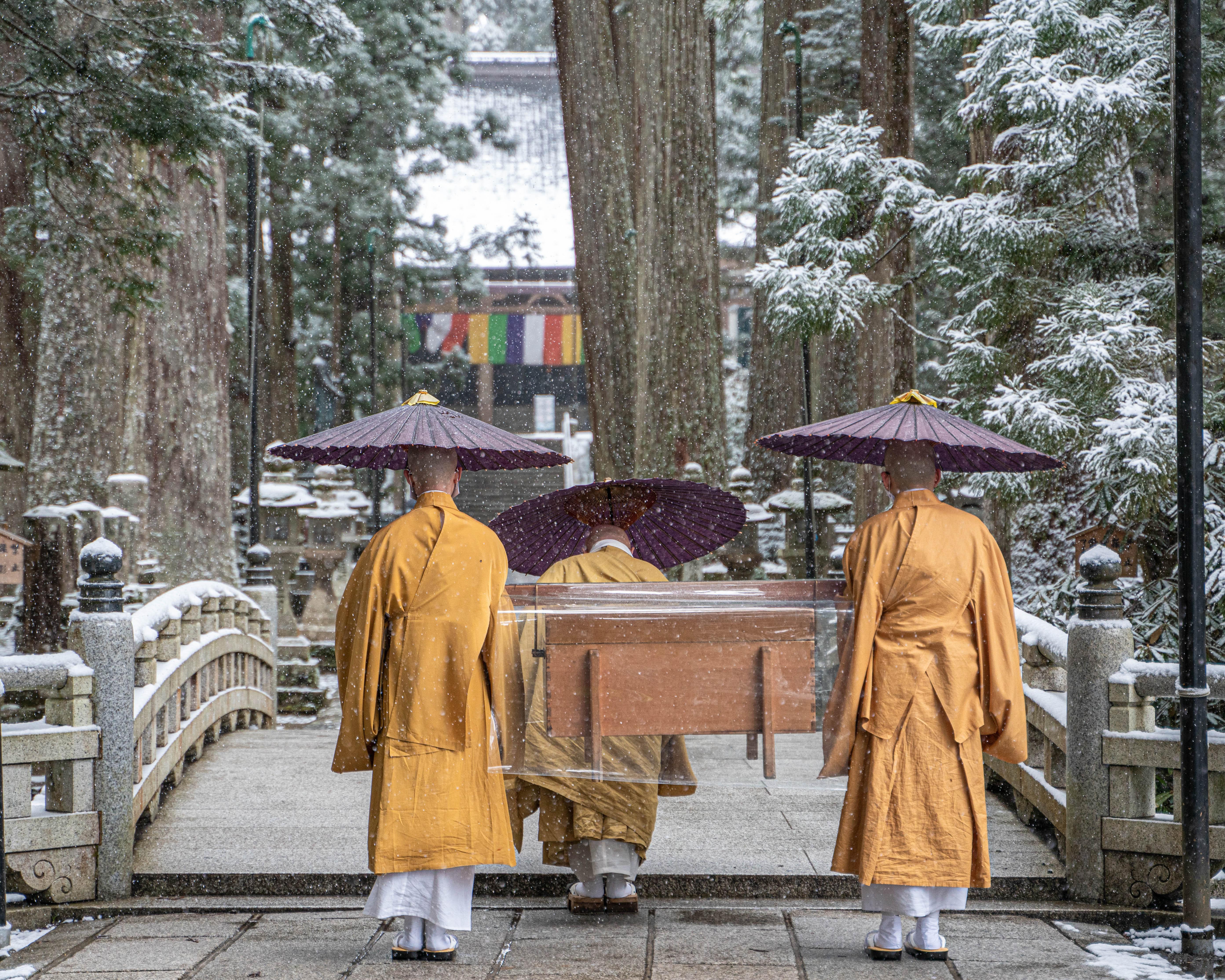 写真提供:公益社団法人和歌山県観光連盟
Mt. Koya is the head quarter of Shingon Sect opened by Kukai, Kobod Daishi, one of the most revered figures in the religious history of Japan. In the deep woods of the Kii Mountains, the area is considered sacred site of significant importance, attracting many worshippers from around the country. Along with Kumanokodo, Mt. Koya is registered as the UNESCO World Heritage Site.
Since Kukai established a temple in Mt. Koya, over a hundred temples were established. Visit Kongobuji temple, the head temple of Shingon Sect and Okunoin where Kukai's mausoleum is located.
Experience staying at an established monastery (temple lodging). Try Shojin cuisine (vegetarian dishes) prepared by monks. Also, Buddhism activities of sutra writing and morning chanting service can be arranged.
Please see our sample itinerary for Mt. Koya Private Tour.
Kumano Kodo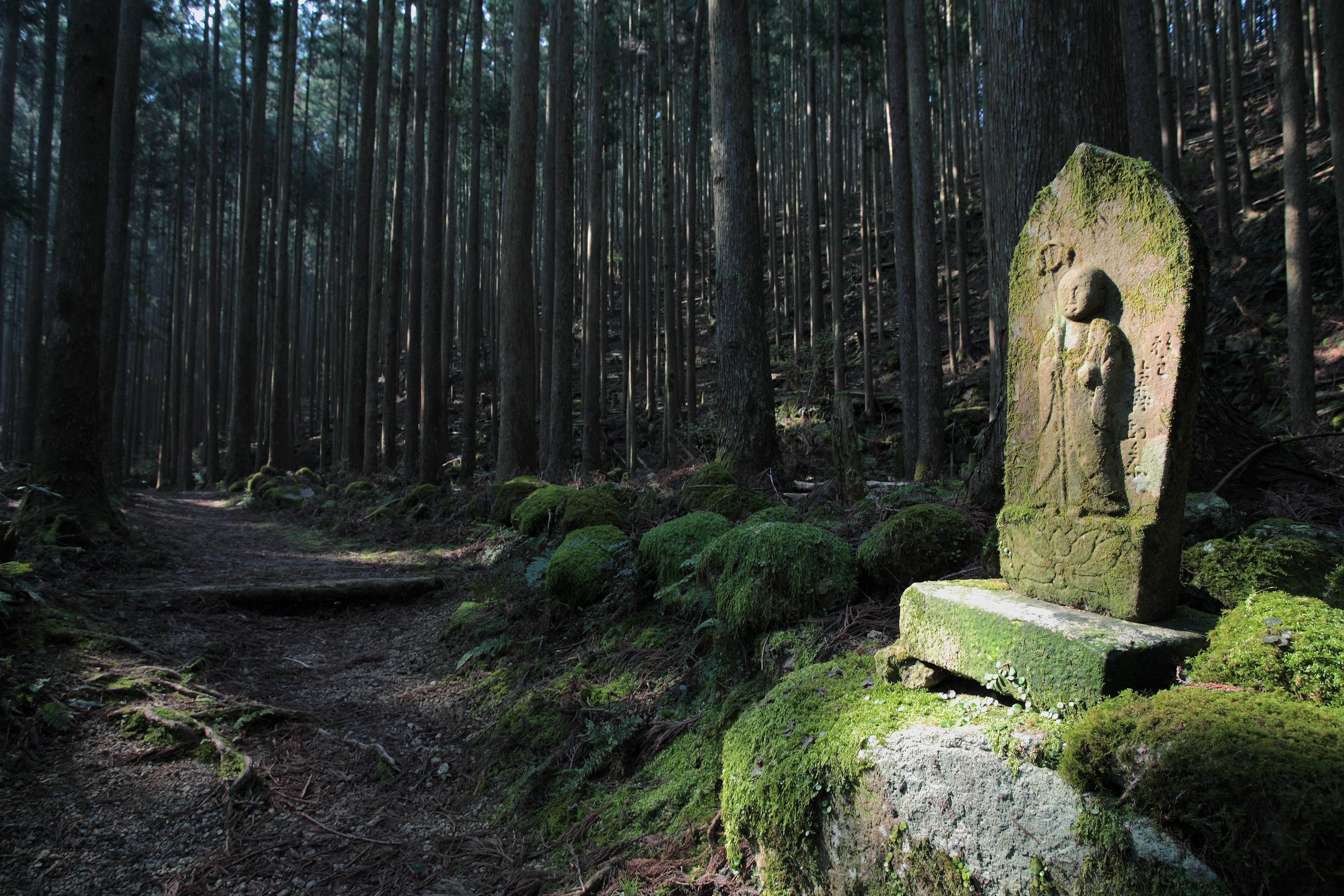 写真提供:公益社団法人和歌山県観光連盟
Kumano Kodo is a network of holy pilgrimage trails stretching across the mountains of Kii Peninsula. For more than 1,000 years, people have walked on this spiritual route that leads to the three sacred Shinto shrines, Kumano Hongu Taisha, Kumano Hayatama Taisha and Kumano Nachi Taisha, collectively known as Kumano Sanzan. The walk itself is part of the pilgrimage process. This was recognized by UNESCO that designated the route and shrines as World Heritage. Surrounded by pristine woods, visitors can enjoy beautiful landscape of Kumano's spiritual countryside while following the path where pilgrims visited and prayed for a long time.
Shikoku Pilgrimage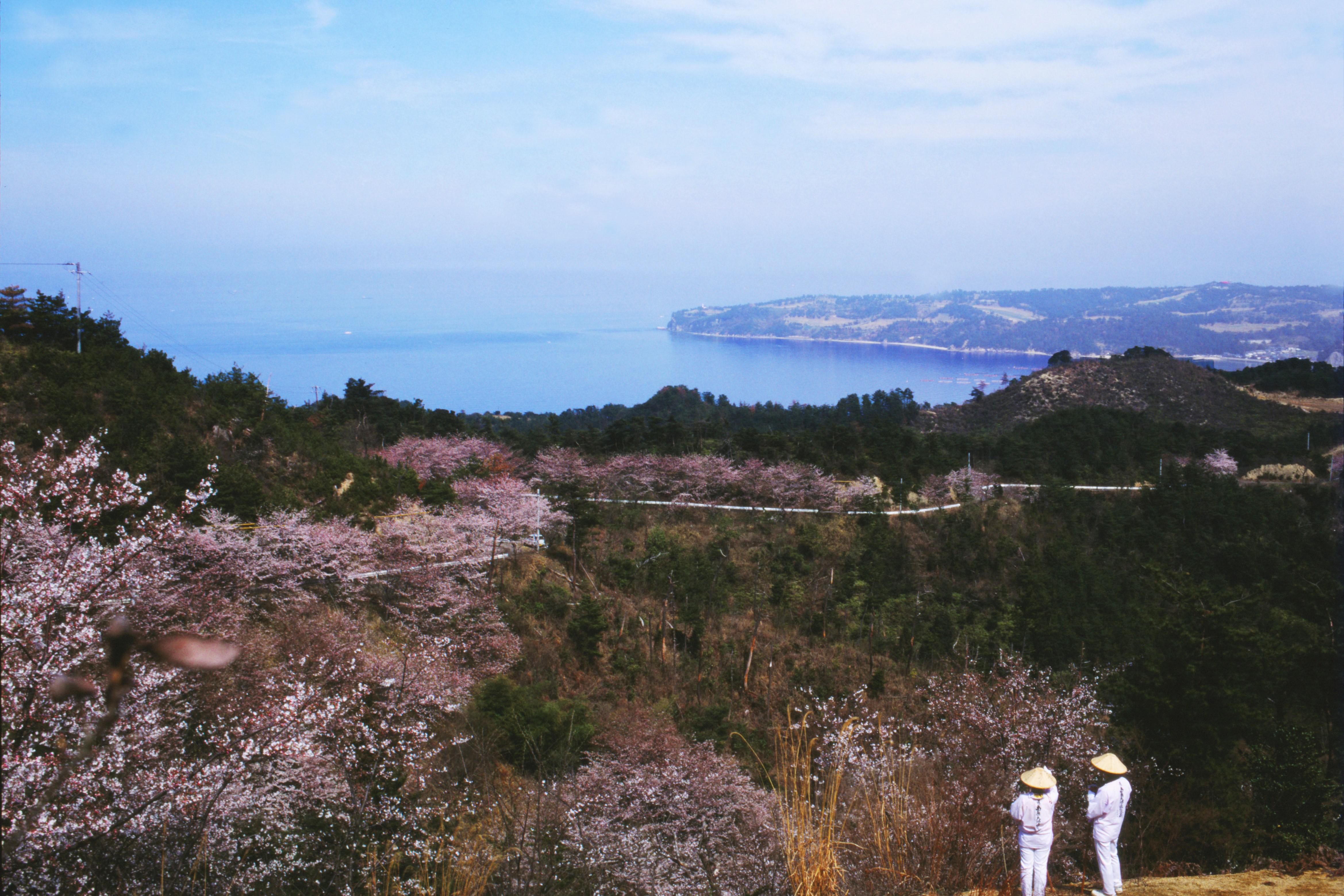 Shikoku Pilgrimage Route, commonly called as "Ohenro" or "Henro", connects 88 temples inspired and trained by Kukai, a monk who founded Japanese Shingon Buddhism in the 9th century. This pilgrimage route extends four prefectures in Shikoku for about 1,400 kilometers, which makes it one of the world's longest circular pilgrimage routes.
People's purposes of making a pilgrimage are varied. Some come for religious reasons, some to get away from regular life, and some to reflect and find themselves. Walking on the pilgrimage route with steep mountain roads and stone steps in pastoral countryside or along calm coastal area will be a spiritual journey. Though it takes 40-50 days to complete walking throughout, Michi Travel Japan is happy to help you hike some of the pilgrimage route that allows you to connect with local community and tradition.
Contact Us
We are pleased to create a customized trip in Japan and to help recharging your mental, physical and spiritual state.
For our sample itineraries, please visit Custom Travel.
For more information, or to start customizing your own itinerary, please click the button below and fill in the request form.