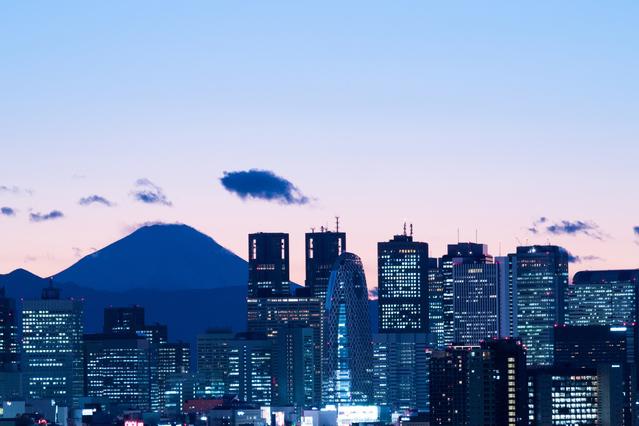 Tokyo has earned the reputation as a living showcase of contemporary architecture and innovative designs, after reinvented itself since its devastation by war in 1945.
During your stay in Tokyo, explore Tokyo's unique contemporary architecture, both famous landmarks and hidden gems.
Here, we would like to introduce some of the Tokyo's outstanding contemporary architecture designed by internationally renowned architects. In order to introduce buildings that can be visited, we focus on projects that are open to public, though some require prior reservations.
1. Shibuya Underground Terminal (Tadao Ando Architect & Associates, 2008)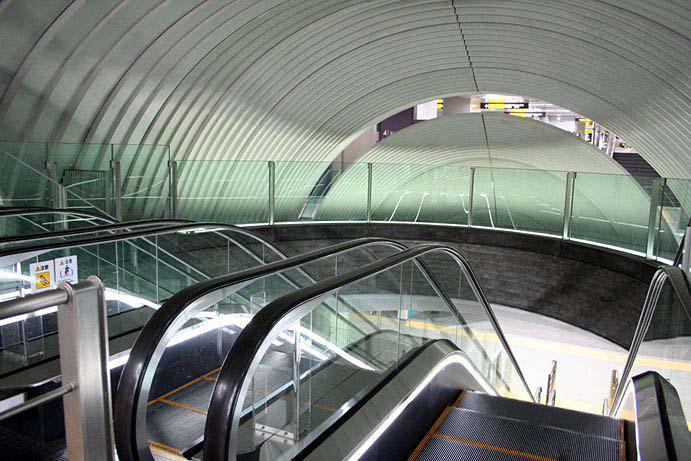 Photo by Nobuyuki Suzuki
Shibuya is known for Scramble Crossing, which is considered to be the busiest pedestrian crossing in the world. Actually, you may feel that Shibuya's underground is not less crowded than the ground, if you see a throng of subway passengers. When Tokyo's newest subway Fukutoshin line was added to Tokyo's subway network in 2008, Tadao Ando (1941-) sought to create a station that will remain in the heart of passengers. As Ando calls "Underground spaceship", when you pass its subway gates and go down to platforms by escalators through three-story atrium, you would feel as if you enter a spaceship. This atrium design has also environmental benefits such as natural ventilation.
2. Dior Omote-sando shop ( Sejima and Nishizawa and Associates (SANAA), 2003)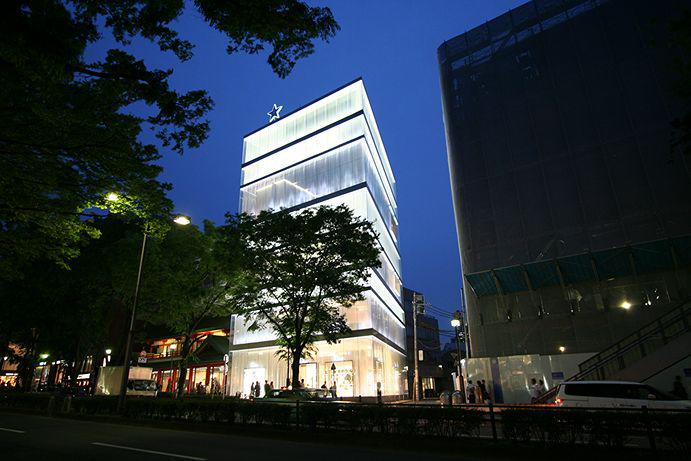 Photo by Nobuyuki Suzuki
Dior's flagship shop in Tokyo is a trapezoid box designed by SANAA, the architect duo of Kazuyo Sejima and Ryue Nishizawa, the Pritzker Prize laureate in 2010. The building has a double layered façade of transparent glass on the outside and translucent acrylic panels as internal wall. When we look it from outside in the daytime, it looks like a milky color dress. The building appears all the more elegant in the evening due to the reflection and penetration of the internal lights through the two layers as if it gives off light on its own.
3. La Kagū (Kengo Kuma and Associates, 2014)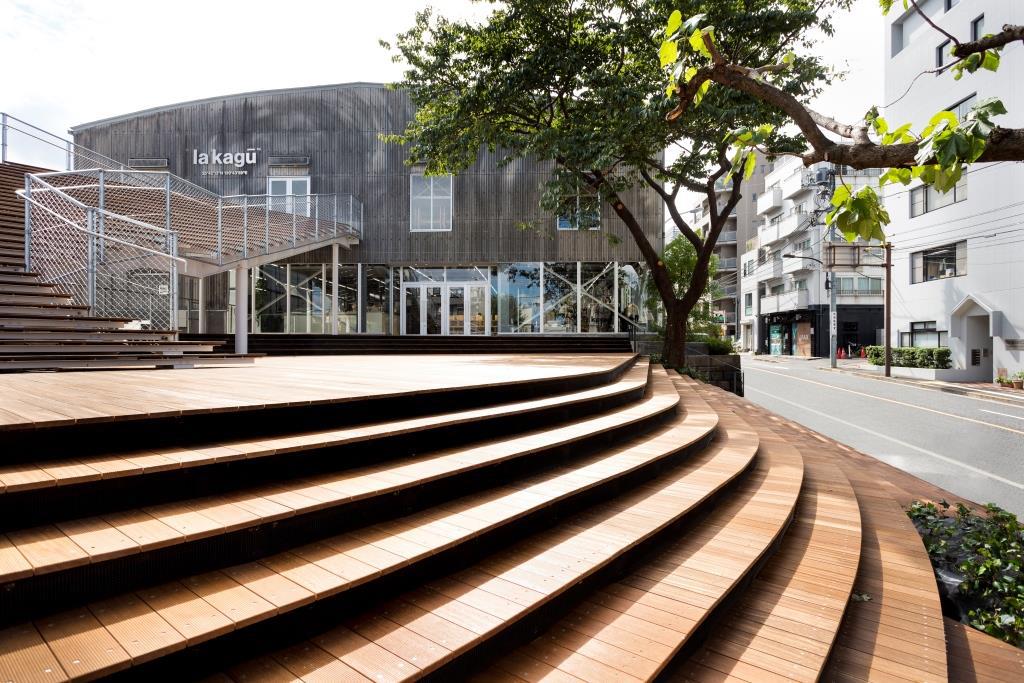 Photo by la kagū
La Kagū is a commercial property primarily offering fashion and lifestyle goods located in Kagurazaka. With traditional yet sophisticated atmosphere, Kagurazaka is loved by not only Tokyoites but foreign residents in Tokyo. Kengo Kuma, one of the most famous contemporary Japanese architects, renovated the building which used to be a publishing company's warehouse for many decades. Large wooden staircases and decks that were newly built in this conversion project successfully help connect this space to the town of Kagurazaka.


4. Ito Juku Ebisu Studio (Toyo Ito & Associates, Architects, 2013)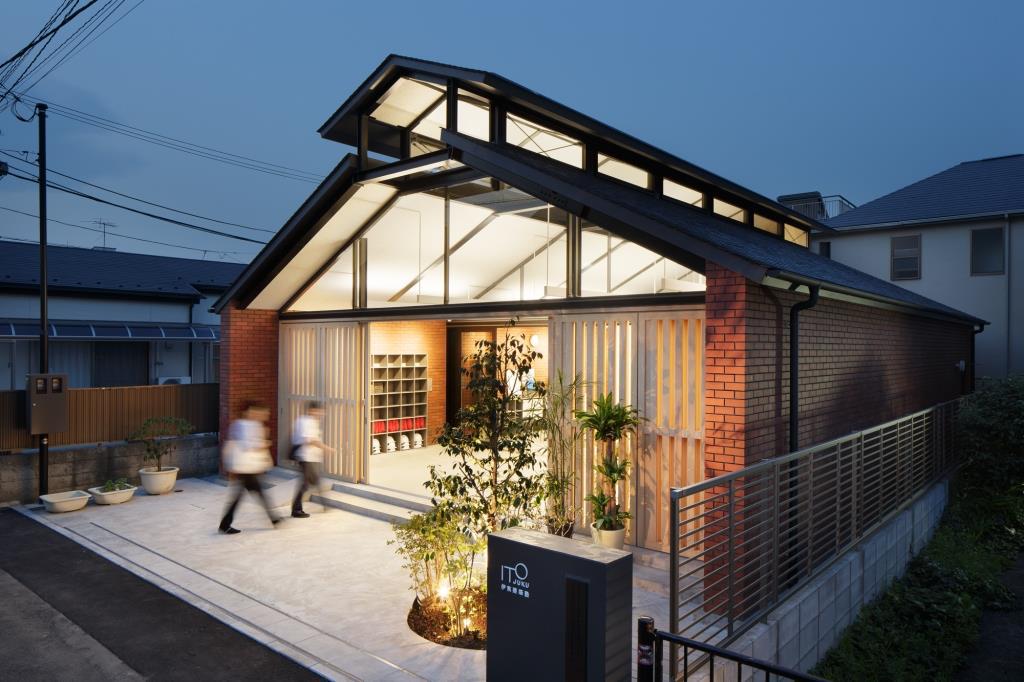 Photo by Kai Nakamura
Ito Juku Ebisu Studio is an architecture studio of Toyo Ito (1941- ), located in a quiet residential area near Ebisu station. Ito Juku is a private school that he started after the Great East Japan Earthquake in 2011, which made him start questioning about the role of architects today. The concept of Ebisu Studio is to create a place where people can come together to discuss and talk about future of architecture. It serves as an office and salon that opens up to nature, utilizing natural energy at the same time. Bricks used for walls, wooden sliding doors, fireplace and other environmentally-friendly ideas all contribute to create a warm atmosphere ideal for a salon.
5. The National Art Center, Tokyo (Kisho Kurokawa Architect & Associates, 2006)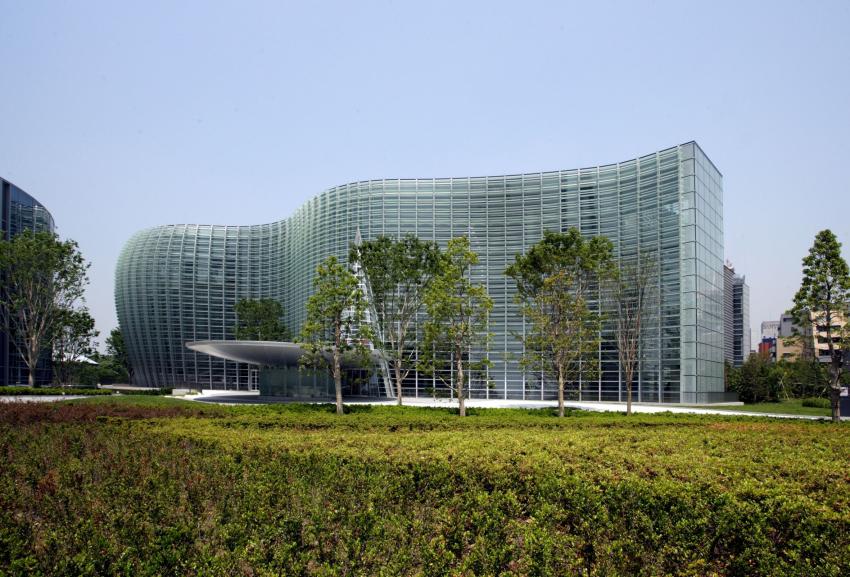 The National Art Center, Tokyo is one of the largest museums in Japan in terms of exhibition area (14,000 square meters). It was designed by Kisho Kurokawa (1934 - 2007), who was a leading architect especially for urban planning. The museum is primarily used as a venue for various art exhibition, instead of having its permanent collection. Located in Roppongi, the National Art Center, Tokyo makes up "Art Triangle Roppongi" together with the Mori Art Museum and the Suntory Museum of Art. The museum's exterior is characterized by dynamically undulating façade seen from the front. Inside the museum, there are large inverted concrete cones whose top parts offer scenic café & restaurant.
6. International Library of Children's Literature (Tadao Ando Architect & Associates, rennovation was done in 2002)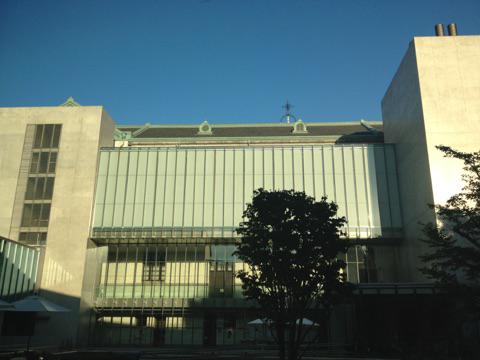 Located in Ueno Park, this library is a Western architecture in Renaissance style that was initially built as Imperial Library in 1906. The building was renovated and converted into a library dedicated to children's books (International Library of Children's Literature) in 2002. The renovation project was implemented under the concept of preservation and renovation of an old brick building. The design was commissioned to Tadao Ando Architect & Associates Co. Ltd. and Nikken Sekkei Co. Ltd. Basic structure (decorative plaster and brick walls and ceilings) and design of the initial form was successfully preserved, while adding new functions and safety that are required in modern era.


7. Mode Gakuen Cocoon Tower (TANGE Associates, 2008)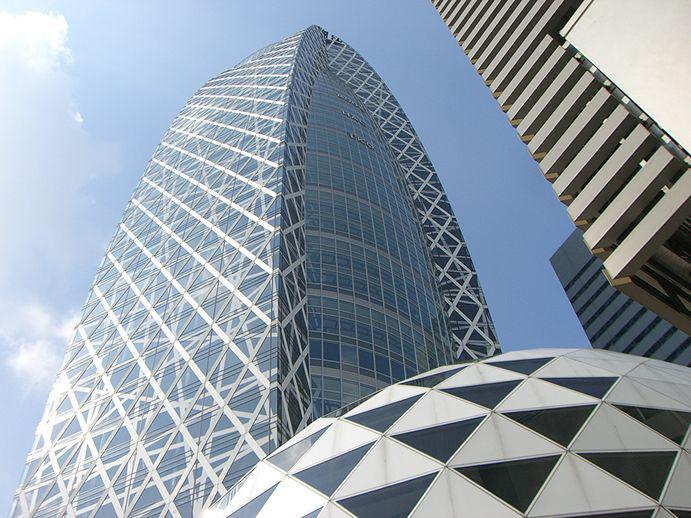 Photo by Nobuyuki Suzuki
Mode Gakuen Cocoon Tower, located in west side of Shinjuku area, the largest business area of Japan, was designed by TANGE Associates (originally founded by Kenzo Tange). The 50-story tower houses three different schools inside: Tokyo Mode Gakuen for fashion, make-up, and design, HAL Tokyo for IT and digital contents, and Shutoiko for medical, welfare and sports fields. The innovative design symbolizes the idea that students create, grow and transform themselves in Cocoon Tower. It was selected as "World's 10 most spectacular university buildings" by CNN and is the tallest building in Japan among all Japanese educational facilities.
Note: Visitors other than students are not allowed to enter the school's premise, though it is possible to visit a bookstore in the basement and other commercial facilities on the 1st and 2nd floor.

Contact for private tour in Tokyo
If you want us to arrange a private tour in Tokyo that includes some of the architecture, please
contact us
.