About 2-hour drive from Tokyo will allow you to escape the hustle and bustle of Tokyo and enjoy a day of breathtaking scenery of Mt. Fuji and local food, fruit and wine that Yamanashi prefecture has to offer. Experience our custom-made private to Mt. Fuji and Yamanashi's local towns with a licensed guide. Our guides are knowledgeable, friendly, and flexible. Enjoy important tourist attractions and off-the beaten sites. Let us know your interests, and we will propose your ideal itinerary.
Sample Itinerary (11-hour tour)
Meet your guide at your hotel in Tokyo, and move to Mt. Fuji area by privately charted car. In 2 hours, you will reach Mt. Fuji area.
Firstly, drive to viewpoint of Mt. Fuji near Fuji five lake area. Weather permitting, you will enjoy majestic view of the Mt. Fuji. Depending on season and weather of the day you visit, you can take a photo of Mt. Fuji together with autumn leaves, cherry blossoms, serene lake and thatched roof house.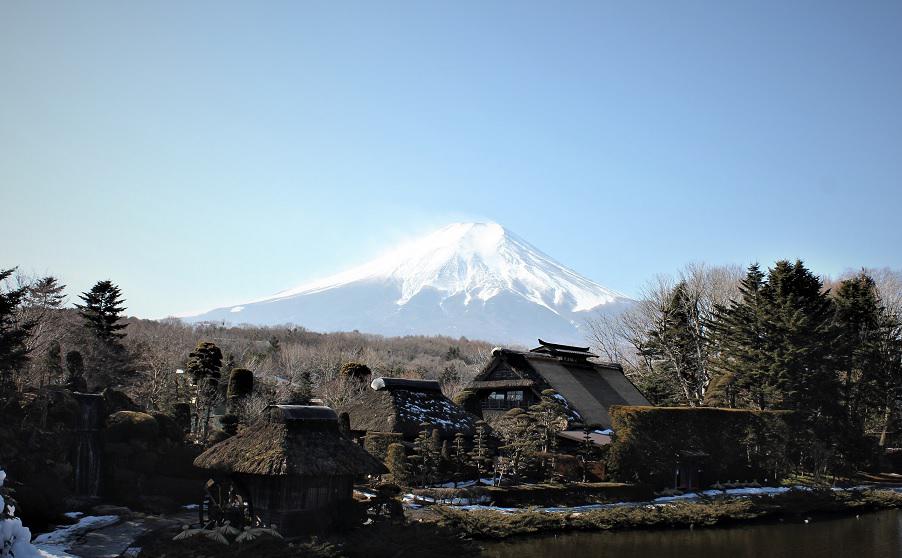 Also, visit Kitaguchi Hongu Fuji Sengen-jinja Shrine, which is situated at the foot of the Mt. Fuji. For many years, the shrine has served as a starting point of the Mr. Fuji climbing and a place for worship of Mt. Fuji.
Near Lake Kawaguchiko area, your guide will recommend you to "Houtou Noodle" restaurant for your lunch. Houtou is one of the local dishes special in this area, Yamanashi prefecture. It is a noodle-food, which flour-flat noodles stewed with seasonal vegetables in miso soup. Even before lunch, we would like to recommend local snack such as Yomogi Mochi, if you like local snack.
After hearty lunch, it is highly recommended that you enjoy walking along the lake Kawaguchiko or in the forest for a short distance (or longer if you prefer). By walking and taking a deep breath of fresh air surrounded by nature, you feel being immersed in an environment where people have worshiped its nature more than a thousand years.

Then, drive to Kofu Basin which is sometimes called as "Kingdom of Fruits".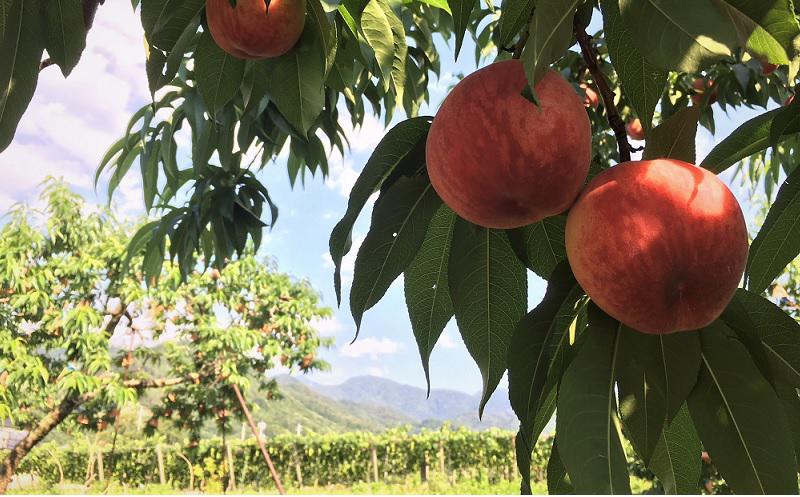 Almost throughout the year, it is possible to enjoy the fruit picking that this area has to offer, such as strawberry picking from winter to early spring, peach picking in summer, and grape and apple picking in autumn. Enjoy picking and eating those fruits which are very popular and sold at premium not only in Tokyo and but also in overseas countries. At the end of the tour, if you like wine, the tour can take you to a local winery in Katsunuma where you can sample different kinds and buy your favorite ones. Katsunuma area is home to Koshu Grape and Koshu wine making.
Then, go back to Metropolitan city Tokyo. It will take about 1.5 hours or more depending on traffic.
Price for this sample itinerary
(price per group)
| | 2 persons | 3 persons | 4 persons |
| --- | --- | --- | --- |
| 11 hours | 185,000 yen | 191,000 yen | 197,000 yen |
(10% consumption tax included)
Including: Nationally-licensed English-speaking tour guide, private vehicle, admissions and activity fees, service charge and consumption tax.

Not Including: Lunch

Note:
Our private tours can be customized to your interests and preferences. Let us know any place you wish to visit.
The price is for the sample itinerary above.
This itinerary assumes starting and ending the tour in Tokyo. If you would like to start or end in other cities, please contact us for the price.
No refunds will be made even in case Mt. Fuji cannot be seen due to weather conditions.
Tours can be arranged for a larger group. We will recommend appropriate transportation taking your group size consideration.
Request for a Private Tour
To request for a private tour, contact us by E-mail (commentsmtj@michitravel.com) or call us (+81-3-5213-5040). Please tell us the following information
Your name, address, phone number
Number of persons in the group
Date of tour
Meeting place (hotel in Tokyo)
Interests
Lunch requests
Allergies or food you cannot eat
Payment
Please pay by credit card. You will receive an E-mail with an URL where payment can be made online. The page is protected by Secure Sockets Layer (SSL) technology to ensure the safety of your credit card information. We accept Visa, Master Card, American Express, Diners, and JCB.
Request for a Private Tour
Private Tours in other destinations
We can also arrange privately-guided tours in other destinations throughout Japan. Also, your tours can be tailored to your specific interests such as culture, food, and nature.