Kamakura, once the political capital of Japan from late 12th to early 14th century, is a historical city surrounded by mountains and the Pacific Ocean. Kamakura is visited by 20 million tourists annually, but since the city is close to Tokyo and Yokohama, the vast majority visit as a day trip and only 1.5% (0.3 million) of them stay overnight. I also have visited Kamakura many times as a day tripper, but in Feb. 2022 I stayed two nights in Kamakura for the first time, which turned out to be more inspirational and delightful than any of my previous visits.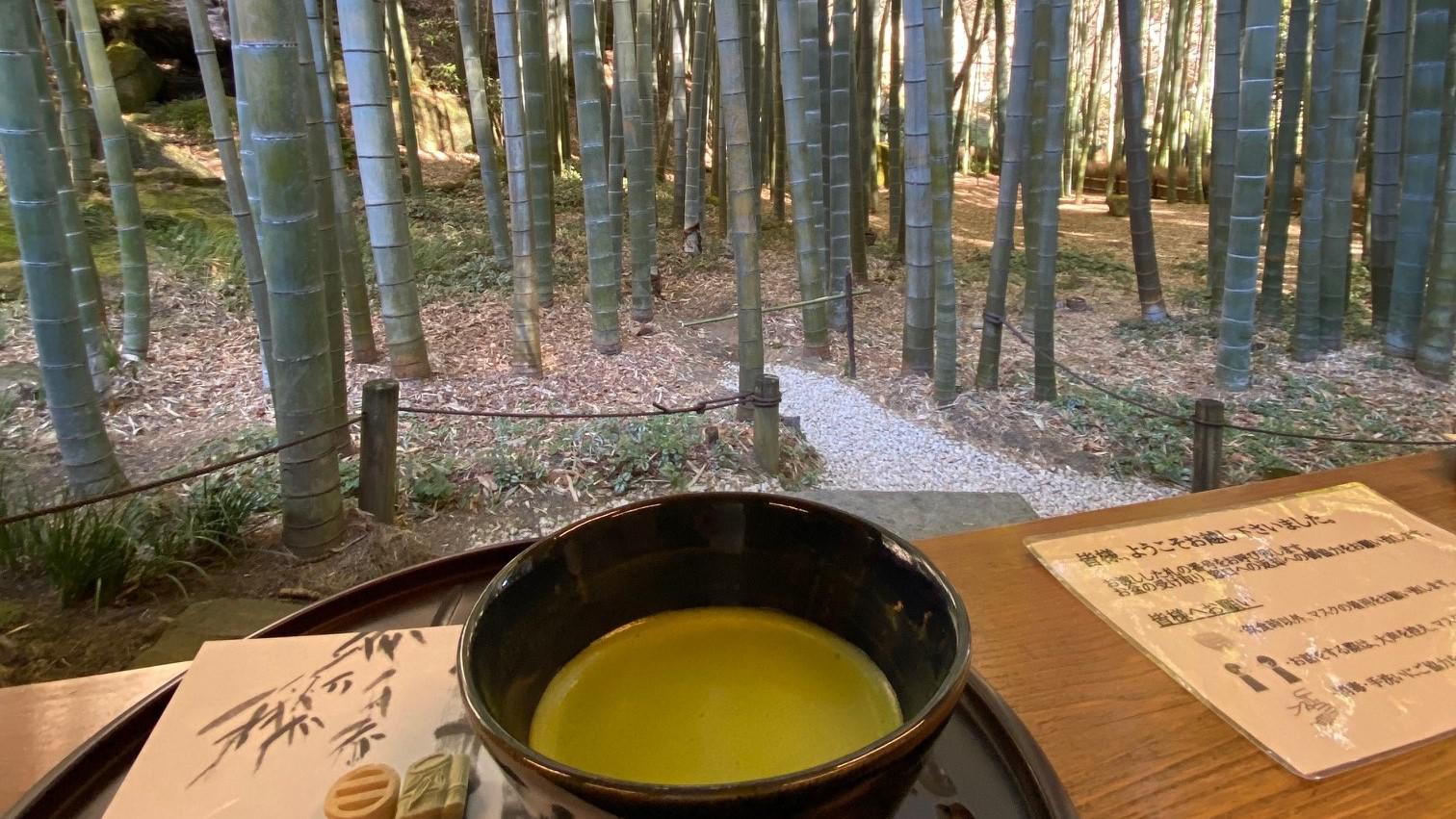 On the first day, I left my luggage at Hotel Metropolitan Kamakura where I was going to stay for two nights and rented a bike by using the share bike app. Kamakura has lots of slopes, so it makes sense to rent a bike to get around. (But we have to be careful about cars since some roads are narrow.) Among a few temples I visited, I was happy that I was able to revisit my favorite in Kamakura, Hokokuji temple, a Rinzai sect zen temple established in the 14th century, known as "Bamboo temple". I enjoyed a cup of matcha green tea by looking at the bamboo grove in the temple. When I first visited there some 15 years ago, it used to be a hidden overlooked place, but it seems that the temple has become much more famous since then.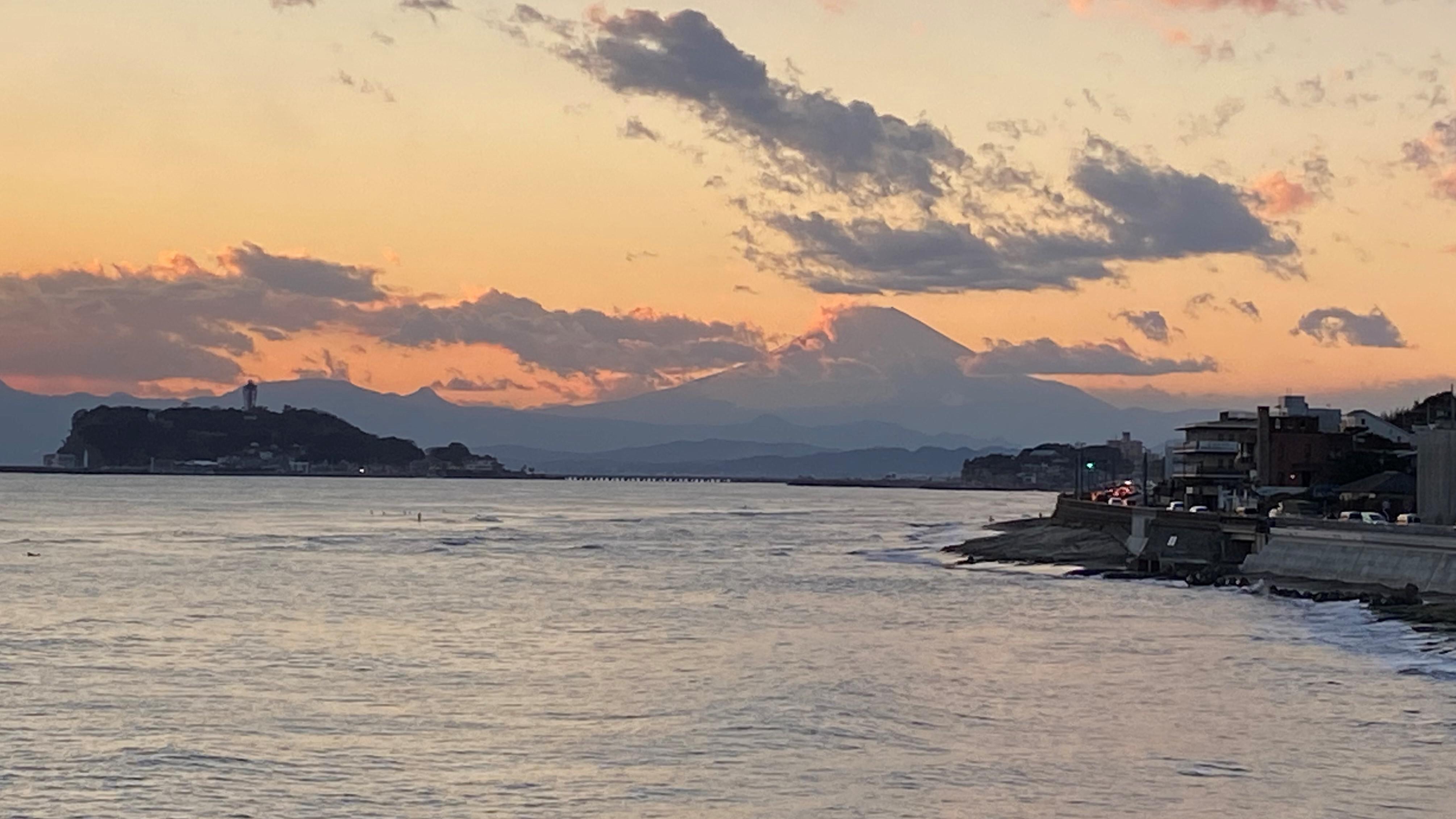 After checking in the hotel and working a few hours at the hotel, I rented a bike again and headed to the coast called Inamuragasaki Cape. I was a little bit late to see the sunset, but the view of Mt. Fuji and the setting sun on the Pacific Ocean against the background of Mt. Fuji was majestic. The experience of enjoying this stunning sunset view without worrying about the time to return was an advantage that staying guests (and residents) can enjoy.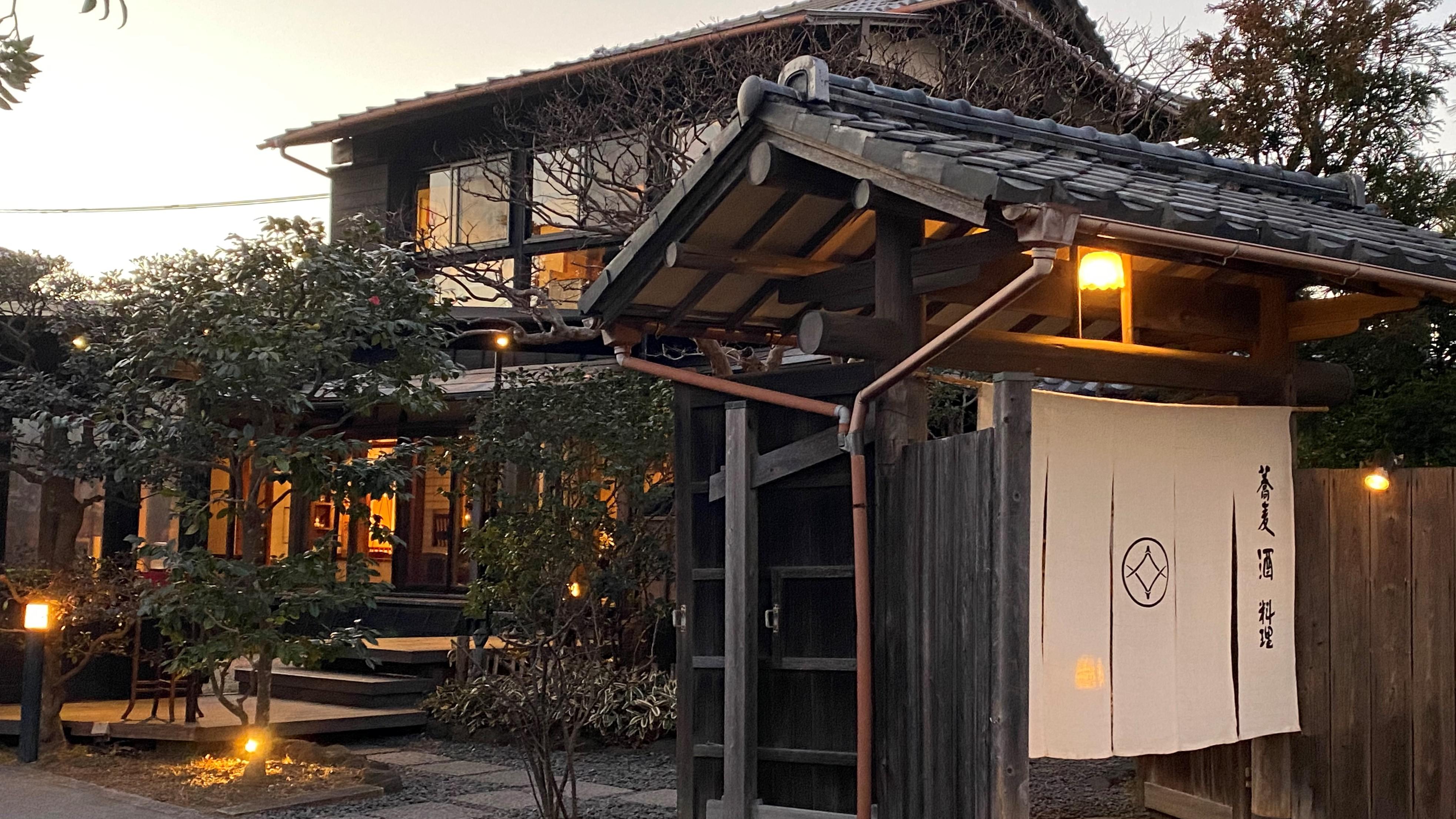 The second benefit of staying in Kamakura is the opportunity to enjoy some of the great restaurants. Kamakura's location of being close to both mountains/hills and the sea together with its sophisticated cultural ambience makes it a sought-after high-end residential area. So there are a number of great restaurants loved by Kamakura residents. On the first night I enjoyed Soba and Tempura at highly-rated Matsubara-an, the soba restaurant in a beautiful Japanese house. On the second night, I chose a local pizza restaurant. It is easy to make a long wish list of restaurants here (if not as many as Kyoto and Tokyo), which motivates me to return to Kamakura in the near future and stay longer.
The next morning, I visited Engakuji temple, one of the zen temples to participate in the early morning meditation session starting at 6 am. Although it was, of course, very cold in February, going through meditation in a perfectly quiet temple hall feeling the outside world changing from darkness to brightness was a very inspirational moment. This early-morning special experience is truly the benefit and highlight of staying overnight in Kamakura.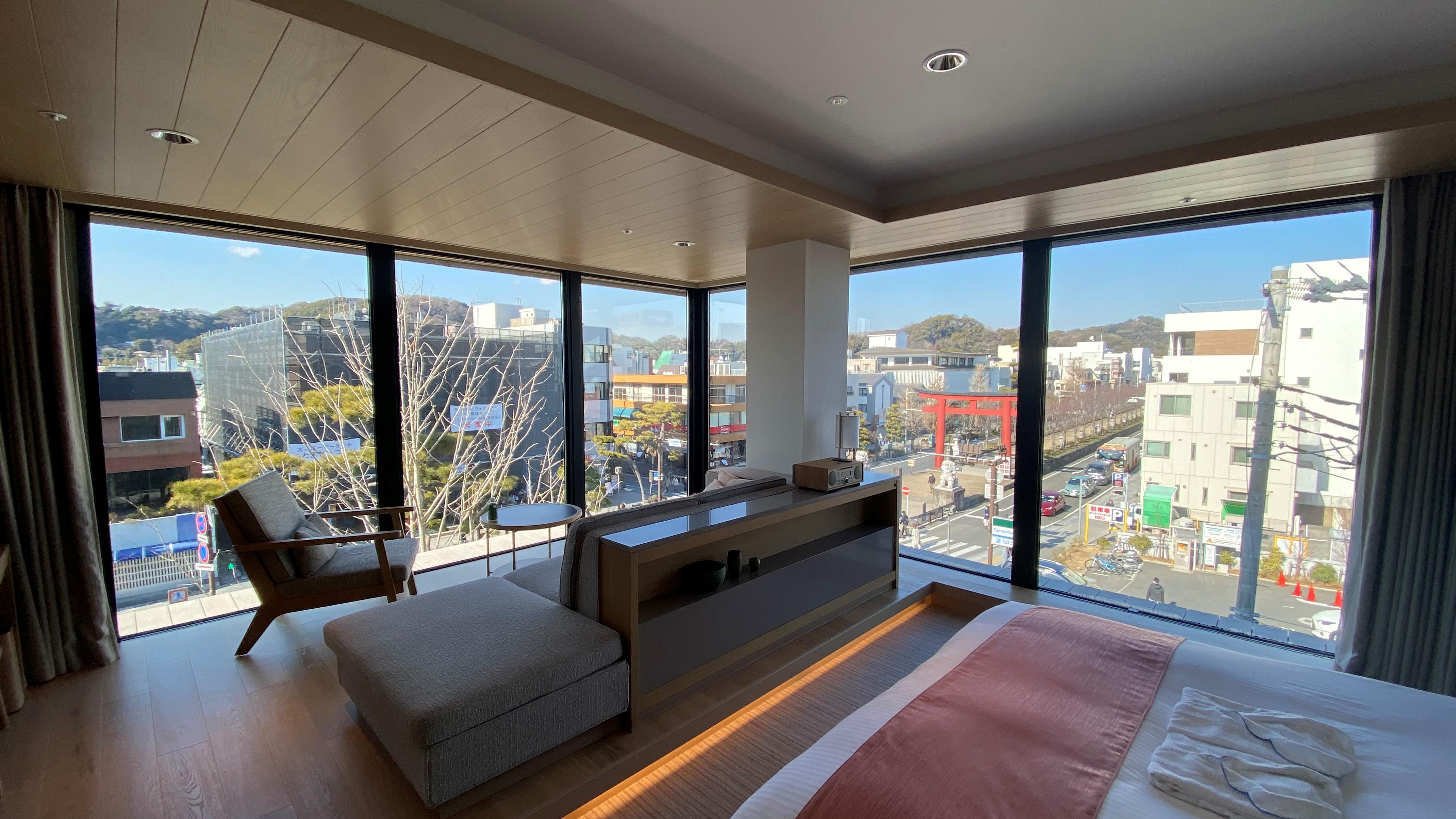 On the second day, I spent most of my daytime working in the hotel room. It was productive overall. I believe all the non-regular environments and small events in Kamakura - visiting morning vegetable market in the early morning, buying lunch and bread at a locally popular boulangerie, and night walk near the hotel through the approach to Tsurugaoka Hachimangu Shrine - helped me to clear my head and get some fresh air, adding to my productivity.
Although I did not do as much sightseeing as in the previous day trips, if you are interested in
private sightseeing tour in Kamakura, please see here.