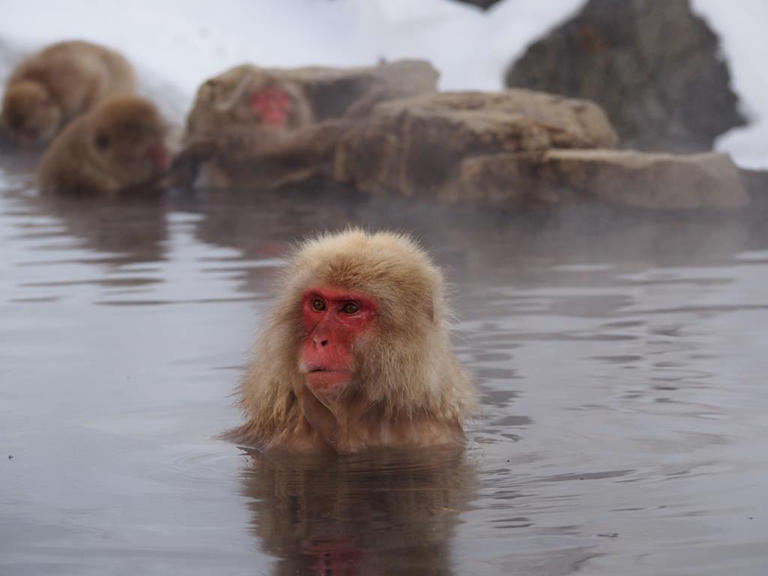 Nagano is known as the host city of Winter Olympics and Paralympics in 1998, and the area has been reputed as the world's top class ski resorts such as Hakuba, Shiga Kogen, and Nozawa. Though I am not a skier, I fully enjoyed traveling there with a variety of unique activities in winter time.
I travelled to Nagano city for 3 days 2 nights. It takes only 1.5 hours from Tokyo by bullet train. In Nagano city, I started at Zenkoji, the largest temple in Central Japan, which is also known as the temple in snow fall which was broadcast at the beginning of opening ceremony of Winter Olympic Games.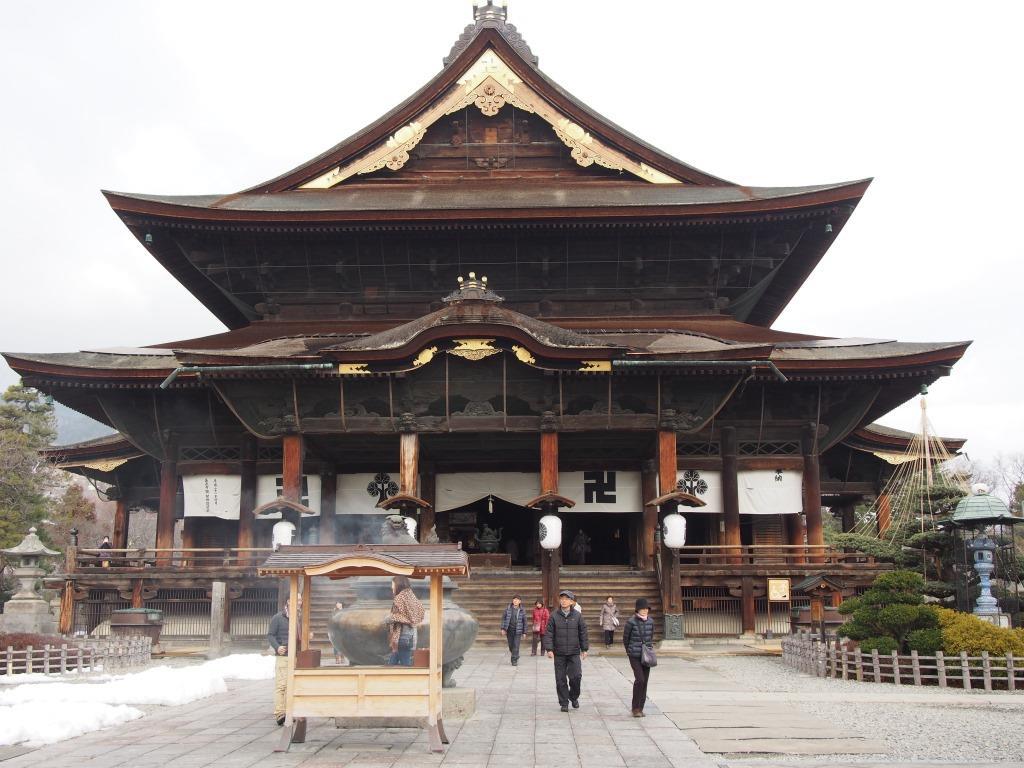 On the approach to the temple, I enjoyed tasting a variety of local specialties such as Oyaki (Nozawana pickles filled in steamed buns), Japanese seven spices which you can customize your own blend, freshly brewed sake and plum wine, and Shinshu miso and more. For my dinner, I visited local Izakaya (Japanese bar) to have local specialties and sip glasses of sake. I never thought sashimi can be enjoyed in the mountain prefecture and Shinshu salmon (lake trout developed in the area) was very fresh, and home-made soba (buckwheat) noodles was just amazing.
On the second day, I visited Jigokudani Onsen area which literally means "Hell's valley hot spring." It took approximately 1 hour by local train and bus from Nagano city. Jigokudani Wild Monkey is known as the only place in the world you can see wild monkeys bathing in the pure hot spring bath (onsen) in severe winter. Since the photo "Snow Monkey and Baby" by Toshiro Hagiwara received Grand Prize Winner at Nature's Best Photography Windland Smith Rice International Awards in 2006, the site has been highly reputed for nature lovers, and amateur and professional photographers from all over the world.
From the entrance of Jigokudani Wild Monkey Park, I had to walk on the snow covered path to the observation point for about 40 minutes. I was lucky that I could rent long boots at my ryokan nearby. I carefully walk through sometimes icy path on the gentle upslope. Then, finally I found an extensive area with hot spring steam, which is Jigokudani Onsen.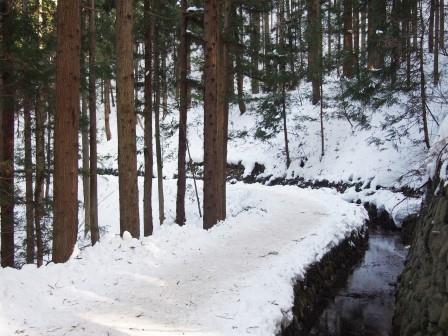 Japanese Macaques, known as "Snow Monkey" here are preserved, and inhabit here at Jigokudani Wild Monkey Park. In the vast snow covered field, I could observe many happy monkeys in different generations, babies, youngsters, mothers and elderlies, just like monkey's paradise. Some of them were playing and running in the field, while the others were relaxed by grooming themselves or each other. Each monkey has different personalities and what I can see was as if they were in the human society. At the end of the park, monkeys were soaking in the pure hot spring bath. They looked very relaxed as we do when we take a hot spring bath. There are many photographers from all over the world, and they were simply enjoying the monkey's behaviors and facial expressions just like when we are relaxed soaking in the onsen.
Before I came here, I thought I would stay for an hour or so, because honestly speaking, I was not so crazy for Japanese monkeys; however, once you entered here, forgetting the time, I spent almost three hours to take photos using Olympus mirorless camera. I was very pleased that I could make some nice photos on the day, even though I am not skilled.
I started walking down to the same path to return to tonight's ryokan Senjukaku in Kanbayashi hot spring area which is conveniently located near the entrance of snow monkey site. From my room, mountains of Shiga Kogen and snow covered rice fields can be seen. As I was chilled to the bone at the snow monkey site, it was my turn to be relaxed in the pure hot spring baths. I enjoyed a variety of kaiseki dishes including local mountain ingredients.
On the third day, I visited Obuse which is located between Nagano city and Jigokudani. The town is known as the home of Hokusai Katsushika, the most important ukiyoe artist in our history, as well as the quality Japanese chestnut production. A variety of chest nut gourmet such as yokan (sweet jellied paste), ice cream, sweet buns can be purchased here. There are picturesque narrow paths lined with preserved old houses, and some of them were renovated into galleries, boutiques and hotels. I had a beautiful lunch with chestnut ride at the restaurant operated by sake brewery in the town.
As I had only three days, the destinations I visited were just small parts of the area. There are more sites worth visiting in Northern Nagano. I wish I could visit there again in summer time so that I will be able to have more unique experiences such as fruit picking, buckwheat noodle making class, hiking in Togakushi highland with Togakushi Shrine which is considered as one of the strongest "powerful centres" in Japan.