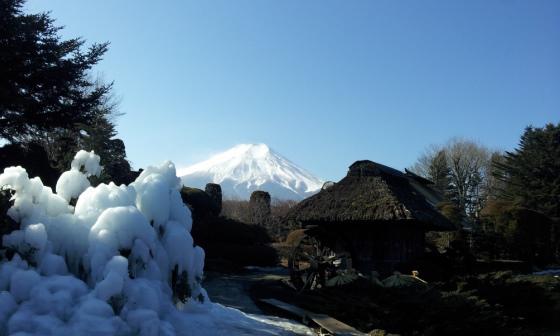 We made a day trip from Tokyo to Fuji Five Lake area in January 2014. Leaving Tokyo in the early morning, majestic Mt. Fuji came into view when we drove through Tomei Highway. We first headed to a small village near Yamanakako lake, one of the five lakes around Mt. Fuji (Fujigoko). We captured several great photos of Mt. Fuji seen beyond thatched roof houses framed against clear blue sky. Crisp and clear air of a winter day provided us with a great opportunity for photography of picturesque snow-capped Mt. Fuji.
After a 30-minute all-you-can-eat of super sweet Japanese strawberry picking, we visited Kitaguchi Hongu Fuji Sengen Jinja. Cedar trees leading to the shrine gate creates a spiritual and dignified atmosphere. We can feel that many climbers including pilgrims to Mt. Fuji have prayed for safe climbing of Mt. Fuji for hundreds of years.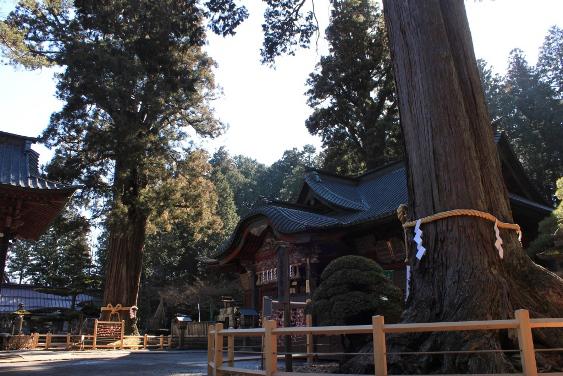 Our lunch was Hotou, udon-like noodle in a miso-based soup mixed with numerous vegetables. Hotou is so popular in this area (Fuji five lake area) that we saw so many Houtou restaurants along the way. If we travel to Fuji five lake, most Japanese almost take it for granted that our lunch is Houtou. I had mushroom-filled Houtou in a very savory miso-based soup at one of the most popular places.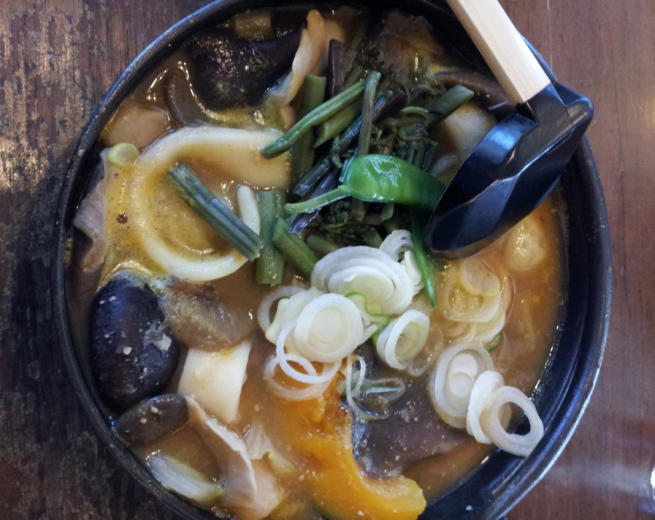 Thanks to good weather, we enjoyed view of Mt. Fuji from a few different places where Fuji-san is seen as particularly beautiful. Equally satisfactory with spectacular scenes of Mt. Fuji was our visit to Kubota Ichiku museum. Mr. Kubota was a textile artist who added his unique contemporary style to the traditional method to create "Itchiku Tsujigahana". We were so fascinated with kimonos exhibited here that are true artworks of Mr. Kubota who held the first individual exhibition as a living artist at the Smithsonian.
We left Mt. Fuji area with a greater respect for nature, culture and art of this area. When we looked back, awe-inspiring silhouette of Mt. Fuji was set against red sky at sunset.


If you are interested in a privately-guided tour around Mt. Fuji area, take a look at https://www.michitravel.com/travelinformation/articles/mtfuji.html