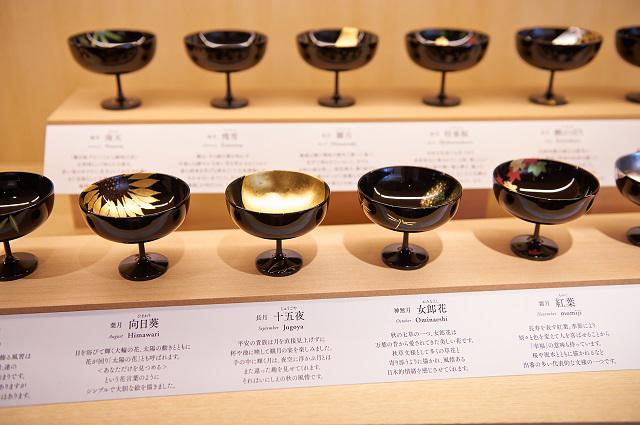 Copyright © Zohiko
Kyoto, the imperial capital of Japan for over 1000 years until late 19th century, is the city which retains traditional arts and cultures and inspires travelers Japan's artistic sense of beauty. Some arts and traditions have been passed along unchanged, however, others have evolved over years being infused with modern senses and lifestyle needs. Through this tour, tourists can feel that Kyoto is a living museum of Japan's long-cherished art, tradition, and culture that are still thriving and changing even today.

- Discover the secrets of century-old craftsmanship
- Visiting Zen garden that represents Japanese unique sense of beauty that values simplicity and serenity
- Appreciate arts and related stories by visiting a small museum
- Learn the historical depth and cultural width of tea ceremony and relevant traditional cultures
- Learn about a wide variety of Japanese handmade arts and crafts
- See how traditions of Japan's craftsmanship can be incorporated to our modern life by exploring shops of traditional high-quality handmade arts and craft shops


Sample Itinerary (8.5-hour tour)
8:30 Leave your hotel in central Kyoto
Visit Ginkakuji (better known as "Silver temple"), a Zen temple and Karesansui garden nestled in the hills of Higashiyama. Ginkakuji embodies the Japanese "wabi-sabi" aesthetics that emphasizes the beauty in imperfection, simplicity and modesty .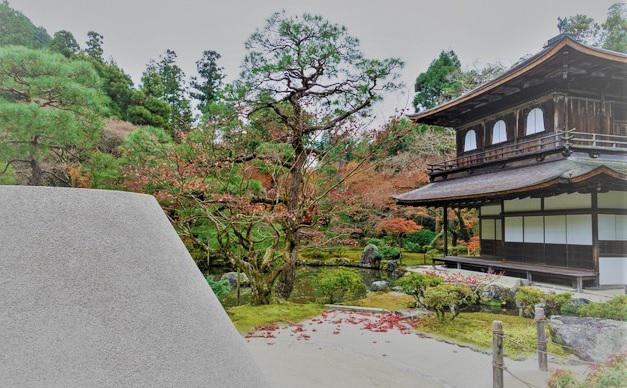 Then, visit Raku museum that exhibits a collection of ceramics made by successive heads of the Raku family over 450 years. The origin dates back to 16th century when Chojiro, the first head of the Raku family, was asked to make a tea bowl for tea ceremony by Sen Rikyu who perfected the Way of Tea. Raku tea bowls are handmade and fired individually in a small kiln.
Kyoto is also home to traditional textile industry. Take a look at beautiful kimono costumes that are made in Kyoto. Dyeing and weaving craftsman played particularly important roles in the tradition of Kimono. If the studio is open, it is also possible to visit the workshop of weaving artisans to see how they weave threads of different colors into kimono design. Nijo Castle was used as residence in Kyoto for Shoguns from 17th century. Nijo Castle is registered as World Heritage for its historical significance. Visitors can still see masterpieces such as splendid paintings on the fusuma sliding doors and walls painted by the Kano school.
Arts can be seen not only at museums. More importantly, those products that are infused with contemporary design are still used in our daily life. Our guide is happy to take you to small shops specializing in one particular art and craft, such as bamboo arts, lacquerware, metal arts, incense, textile, tea caddy, Japanese knife, antique shops and more. These shops showcase exquisite artworks that are created by artisans whose techniques have been handed down for centuries.
The above is a sample itinerary. If you have been to one of those places and you would like to visit elsewhere, it is possible to replace it with other places that we recommend or cultural program such as tea ceremony.
Activities we can arrange in your tour
Traditional & Modern Culture

World Heritage Temples and Shrines
Walk through picturesque paths with traditional buildings
Tea Ceremony
Kimono Wearing
Ikebana Flower Arrangement
Geisha Dinner
Wagashi (Japanese sweets) making
Sake Brewery

Shopping

Antiques
Traditional crafts
Unique Kyoto food

Gourmet

Luxury or local restaurants
Shojin (Buddhist vegetarian) lunch
Cooking Class
*Extra fees may be added to your tour price for certain activities.
Price for this sample itinerary
(price per group)
| | 2 persons | 3 persons | 4 persons |
| --- | --- | --- | --- |
| 8 hours | 81,000 yen | 86,000 yen | 94,000 yen |
(10% consumption tax included)

Including: English speaking tour guide, entrance fees, public transportation and taxis
Not Including: Lunch fee
Note:
Our private tours can be customized to your interests and preferences. Let us know any place you wish to visit. If you would like to include one of the optional sites/activities among above-mentioned "Activities we can arrange in your tour", please let us know.
The price is for the sample itinerary above. Price may be subject to change depending on the activities you choose.
Day trips to Kyoto from other cities can be arranged upon request. (ex. From Osaka, additional 10,000 yen per group will be charged as it takes 2 hours for round trip, which makes 10.5-hour tour. For other cities, please contact us.)
Private car can be arranged for extra fee.
Tours can be arranged for larger group. We will recommend appropriate transportation taking your group size into consideration.
Payment
Please pay by credit card. You will receive an E-mail with an URL where payment can be made online. The page is protected by Secure Sockets Layer (SSL) technology to ensure the safety of your credit card information. We accept Visa, Master Card, American Express, Diners, and JCB.
Request for a Private Tour
Why tour with us?
Customized Private Tour


We will customize your own tour depending on your interests and preferences. Since all tours are private tours, you can enjoy your tour thoroughly at your pace.
Nationally-Licensed Guides


Our locally-based guides who are knowledgeable, friendly and flexible ensure pleasant, comfortable and worry-free tours.
Authentic Experiences
Our travel consultants from all over Japan with network and knowledge

- not just highlights but also off the beaten paths -

work passionately to enrich your experiences.
Private Tours in other destinations
We can also arrange privately-guided tours in other destinations throughout Japan. Also, your tours can be tailored to your specific interests such as culture, food, and nature.

Recommended Accommodations