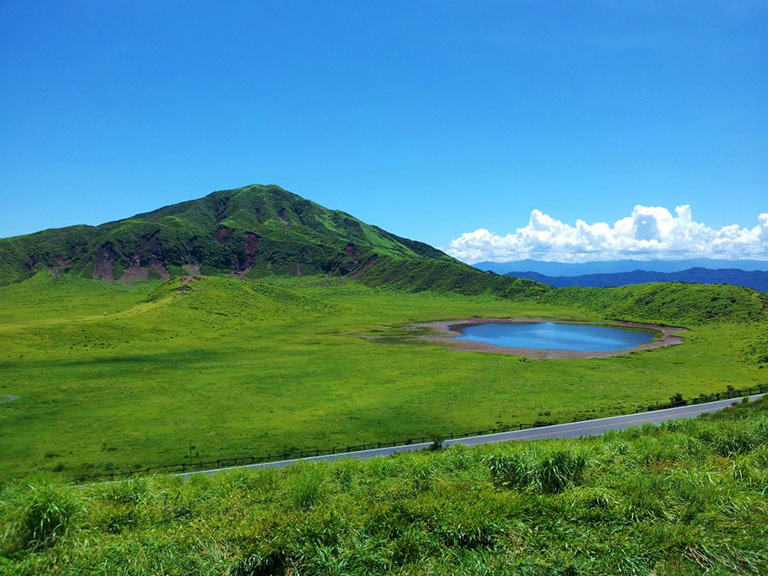 Kyushu (literally "nine provinces") is southernmost and third largest of the four main islands of Japan.
This 10-day itinerary combines the highlights of Kyushu, allowing you to discover cultural and natural diversities in Kyushu. Enjoy mountain and ocean scenery, unique history, local art and craft, luxury hot spring onsen ryokan, and unique local cuisine such as beef, pork, seafood and more. Kyushu is blessed with warm weather and majestic nature from active volcanos, hot springs, to scenic coastlines. The itinerary takes you through its unique histor as well as diverse food culture that has evolved locally in Kyushu.
Sample Itinerary Overview
Day 1 Arrive at Fukuoka Airport, Sightseeing in Fukuoka/Hakata
Arrive at Fukuoka Airport. Move to center of Fukuoka city, known as Hakata. Explore lively city and visit Dazaifu Tenmangu shrine near Fukuoka city which is worshipped as the god of academic achievements. In the evening, experience Fukuoka's local cuisine such as Mizutaki chicken hot pot or Tonkotsu ramen noodles in pork bone broth. Stay at a hotel in the city.
Day 2 Pottery Town Arita and Sasebo in Nagasaki (or Imari, Hasami, etc.)
Privately guided tour to Nagasaki via Arita and Sasebo. Arita is one of the most famous town for producing high-quality pottery and porcelain. Ceramic studios, galleries, and internationally recognized ceramic companies are located in Arita. In the afternoon, continue to Sasebo for a visit to an observatory of Kujukushima, a bay with about 208 small islands. Take in a magnificent view of many little islands that appear as if they were floating on the ocean. The Hollywood movie "The Last samurai" starring Tom Cruise was also shot in this area.

On this day, if you are a big fan of Japanese potteries, you can also visit smaller atmospheric ceramics villages instead of Sasebo. Such ceramics villages and towns include Hasami or Imari's Okawachiyama area and visit workshops and shops ranging from traditional design to more contemporary ones suitable for modern dining.
Day 3 Nagasaki
Enjoy a private day tour in Nagasaki. Visit Peace Memorial Park which was established to commemorate victims hit by atomic bomb in August 9, 1945. Nagasaki was the only port which was open to foreign countries in Japan during the isolation period (1641-1858), so foreign-influenced culture still remains here. Visit Japan's oldest Catholic wooden church, one of the components of "Hidden Christian sites in the Nagasaki region" designated as World Heritage, which bear unique testimony to the history from the 17th to 19th century when Christianity was prohibited and hidden adherents transmitted their faith secretly. For your lunch, Chanpon (ramen noodle with mixed stir fry created by local Chinese people) or Shippoku (Chinese & Portuguese influenced full-course Japanese cuisine) is recommended as a unique experience in Nagasaki. Enjoy spectacular Nagasaki's night view from Mt. Inasa in Nagasaki, regarded as one of the three greatest night views in the world.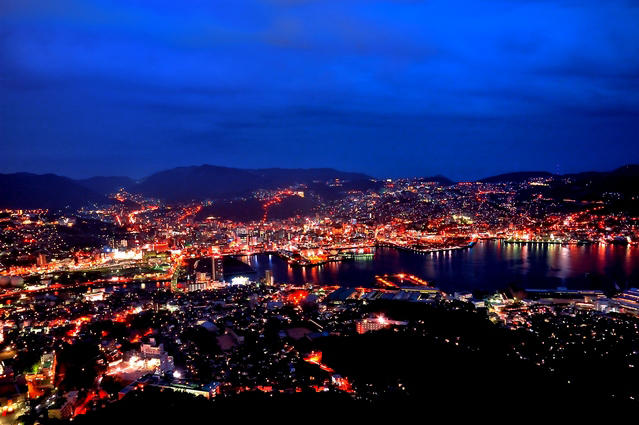 Day 4 Transfer to Kagoshima
Morning at your leisure in Nagasaki. Enjoy strolling in local shopping street with craft shops and cafes. Then, Transfer to Kagoshima by bullet train and express train. Stay at a hotel in Kagoshima city for two nights.
Day 5 Kagoshima
Privately guided tour in Kagoshima. Take a short ride of ferry to Sakurajima island which is an active volcano and a symbolic island of Kagoshima. Then, move to Ibusuki well-known for sand bath. Experience of covering body with beach sand warmed by hot spring water flowing underground to the ocean is beyond description. Continue to Chiran Samuri Residences, historical districts dating back about 250 years, to feel the atmosphere of Edo period. Move back to Kagoshima city.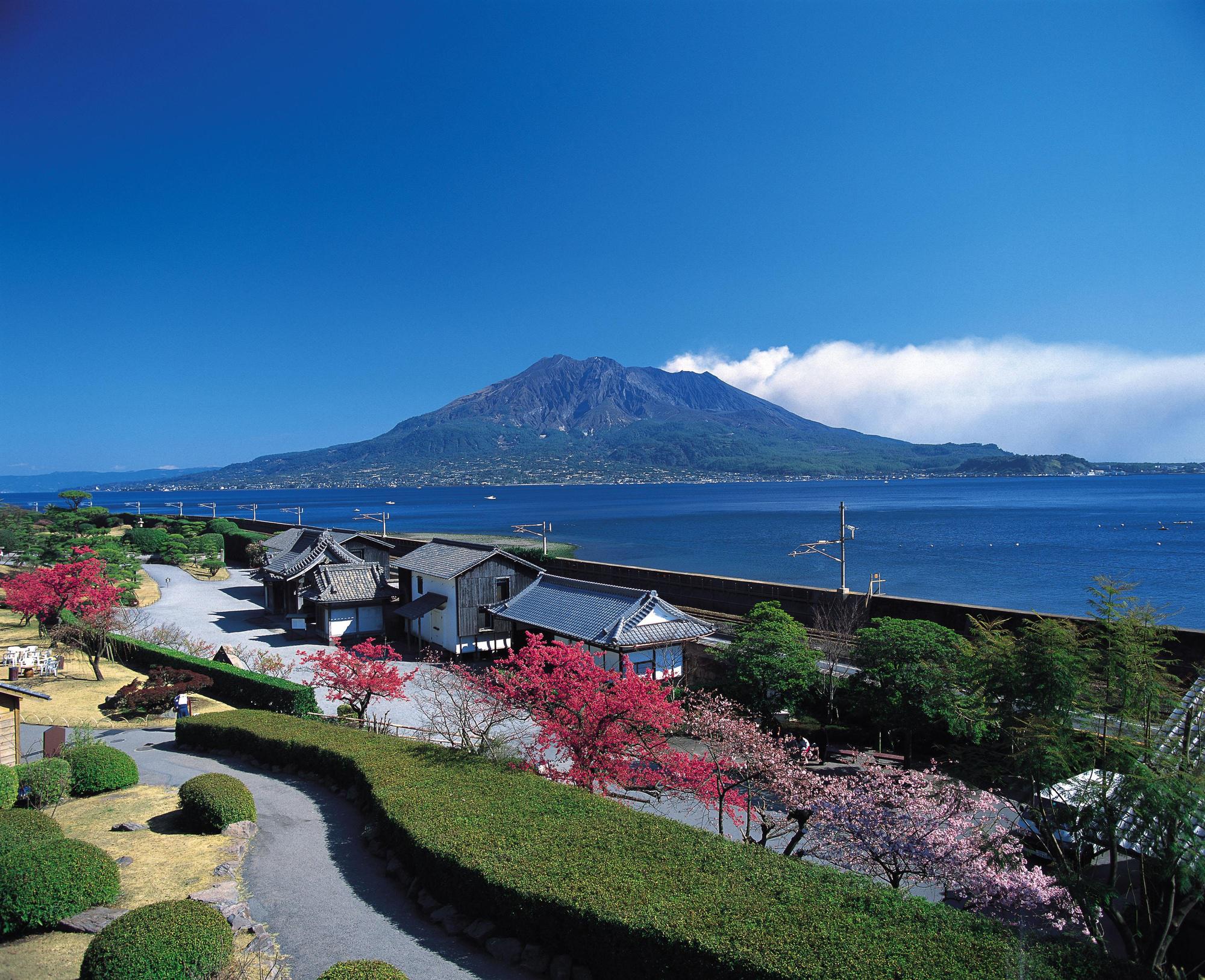 © K.P.V.B
Day 6 Kagoshima and Kumamoto
Continue exploring Kagoshima with local guide. Visit historical museum with scenic garden, part of which is registered as UNESCO World Heritage Site for its unique contribution to Japan's industrialization and modernization. Enjoy strolling around the shopping street in Kagoshima and try local food such as well-known Kagoshima's black pork shabu-shabu and cutlet for your lunch. Then, move to Kumamoto by Shinkansen on your own. Late afternoon at your leisure in Kumamoto, the second largest city in Kyusu. Stay at a hotel in the city for one night.


Day 7 Mt. Aso and Takachiho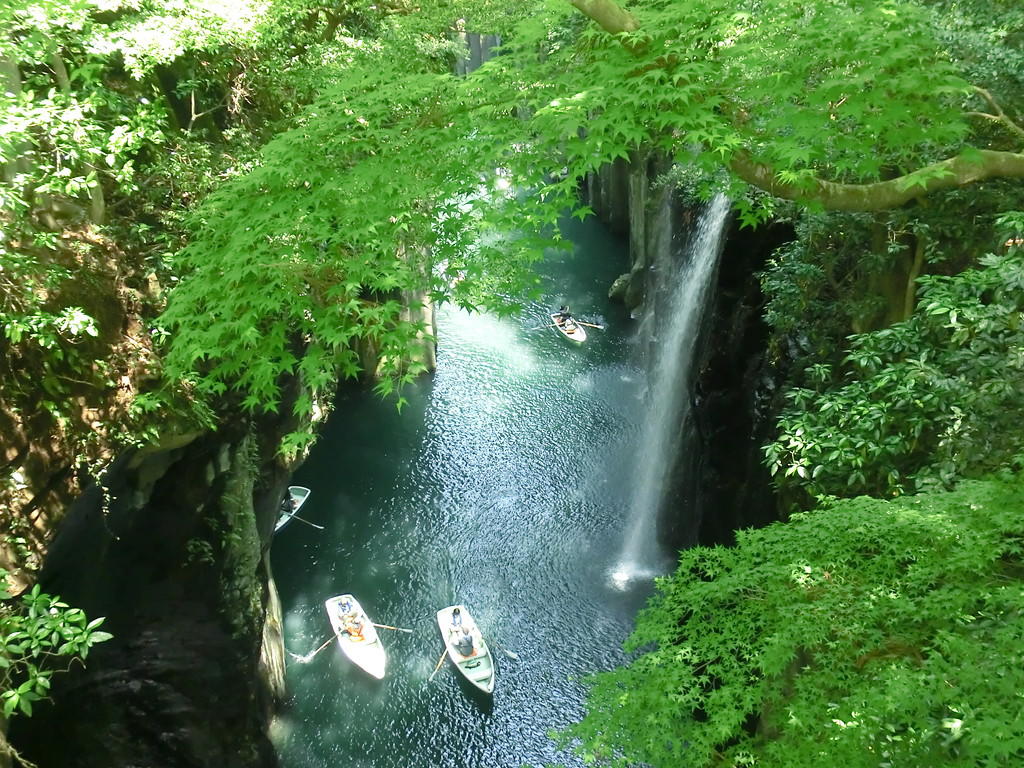 Privately guided tour of Mt. Aso and Takachiho. Scenery of Mt. Aso is unfolded majestically. If you like walking, enjoy a light hiking from Kusasenri to Mt. Eboshi in the morning. After lunch, visit Takachiho, known as "The Land of Myths", in Miyazaki prefecture. There are many places in Takachiho which relate to Japanese mythology. Enjoy short walk along Takachiho gorge and visit Takachiho shrine. Stay at a traditional ryokan in Takachiho.
Every evening, "Yokagura" dance ritual is performed at Takachiho shrine. An hour-long performance of four dances which depicts a scene of Japanese mythology will let you feel you are in the land of myths where legend has it that gods descended from heaven.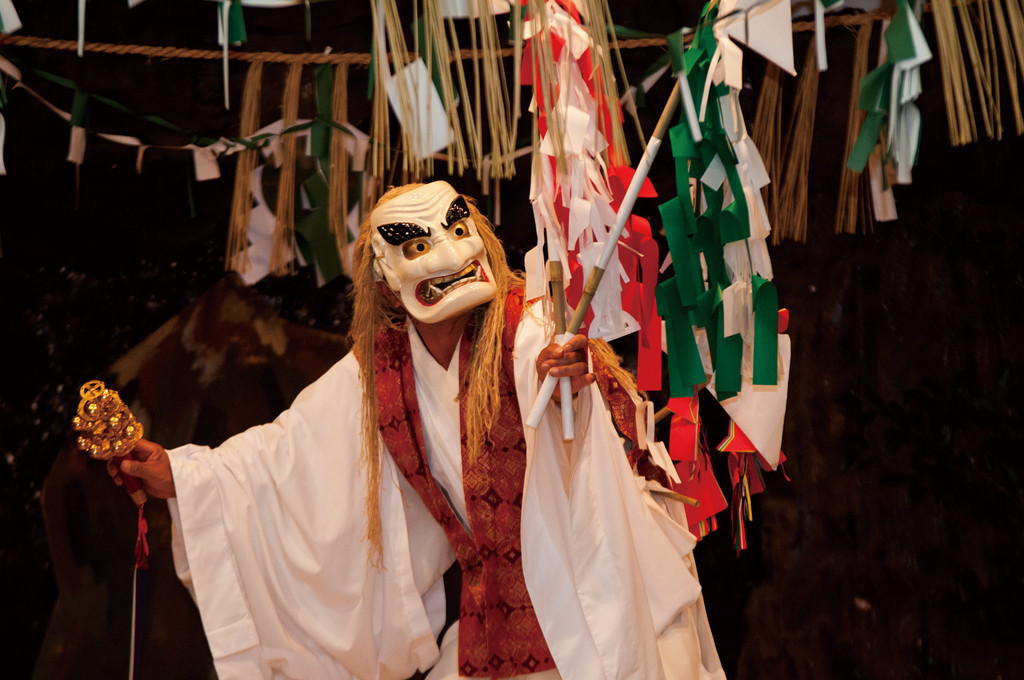 Day 8 Move to Yufuin
Enjoy a guided tour in Takachiho and move to Yufuin. Visit a hidden cave where another shrine, Amanoiwato Shrine, is hiddenly situated. On the way to Yufuin, enjoy scenic drive in Mt. Aso. Your guide will take you to a viewpoint of Mt. Aso situated on the edge of the caldera with a panoramic view of the whole caldera and grasslands. In the late afternoon, explore Yufuin and stay at a traditional ryokan with hot spring. There is a shopping street with local specialty, unique crafts, small galleries, and cafes in Yufuin. You can easily explore the town on foot, also it is nice to rent a bike.
Day 9 Beppu and Fukuoka
Privately guided tour to Beppu, on the way to Fukuoka/Hakata. Beppu boasts the largest quantity of hot spring water in Japan, and the hot spring resort consists of eight hot springs, each with different quality of water. Beppu is famous for bamboo art. Visit a museum displaying handcrafted bamboo arts including masterpieces of Shounsai Shono, the legendary bamboo artist who became the first Living National Treasure in this field. Move to Fukuoka in the afternoon and your guide will take you to places where locals know such as a historical zen temple, shopping arcade, etc. Stay at a hotel for one night.


Day 10 Transfer to Fukuoka Airport
Transfer to Fukuoka Airport. Have a safe flight!



The tour price will differ according to various factors such as the choices of accommodation (e.g. 5-star, 4-star), transportation (e.g. train, private car), number of days with a private guide, duration of your tour, or seasonality. Please contact us. One of our tour consultants will come up with an ideal plan and cost for you.
Contact Us
For more information, or to start customizing your own itinerary, please contact us.
Michi Travel Japan
Tel: +81-3-5213-5040