Lake Akan [Hokkaido]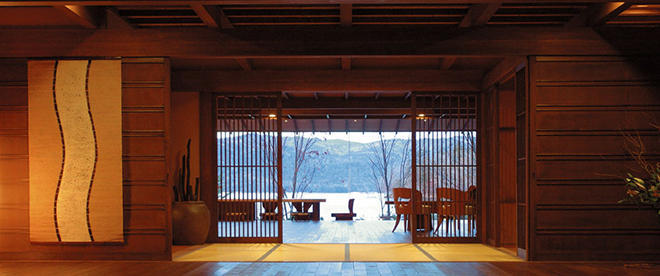 Situated in the great nature of Lake Akan, Hinanoza provides a getaway for relaxing. The warm glow of Ainu wooden crafts, which remain strongly in the Lake Akan area, is incorporated across the interior. Here, Ainu Kotan (village) is the largest community of local Ainu people in Hokkaido. Their art works especially wooden carvings are magnificent. In Hinanoza, you will enjoy their furniture, carvings and tapestries.
25 deluxe rooms are spacious all equipped with an outdoor bath. Dinner will be served in a privately partitioned space in the dining room, with seasonal ingredients from the great land, Hokkaido. In the peaceful woods with mysterious Ainu legends, Hinanoza will bring about a healing moment.
Accommodation Type
Ryokan
Access
Approx. 1 hr 30 min. from Tokyo to Kushiro by air
& 1 hr. drive from Kushiro
Price Range*
40,000 yen/person or above
Environment
Rich in nature (lake and forests)
Room
25
Private Bath
All rooms are equipped with outdoor hotsprng bath
*Price varies across room type. Per person per night, for double occupancy on regular seasons for standard plan, including dinner and breakfast. Please check when booking.
Basic Information
Facilities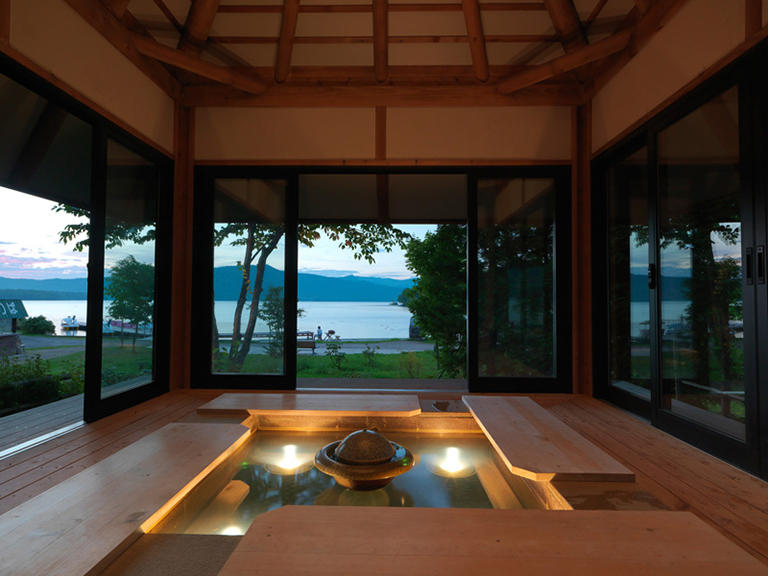 All guest rooms equipped with outdoor hotspring baths and western style toilets
Wine cellar
Audio space and library
Dining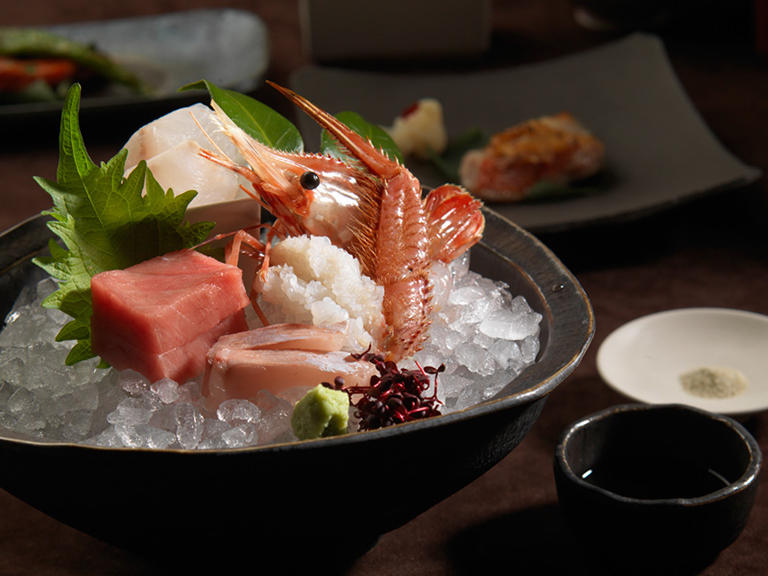 Dinner and breakfast are served in a privately partitioned space in the dining room. In some rooms, you can have dinner in your room.
Japanese-style cuisine with seasonable ingredients from Hokkaido
Bath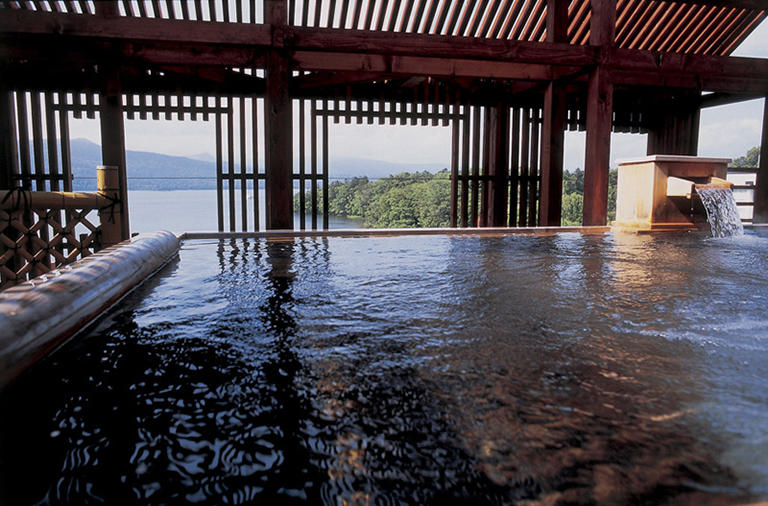 All rooms have outdoor hot spring baths
Shared bath is a hotspring. (indoor & outdoor) - Shared bedrock bath & foot bath
Others
Check in from 14:00
Check out 11:00
Internet connection: Yes
English: Easy conversation
Room type and prices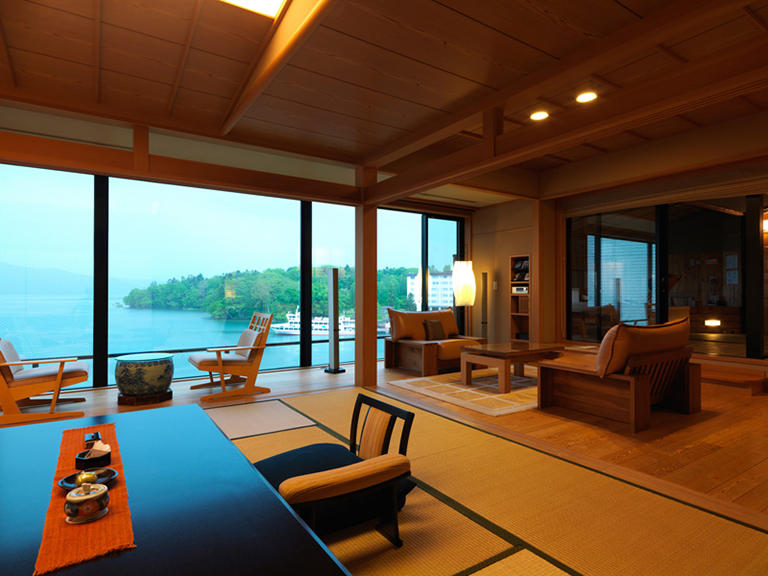 Prices differ generally between 30,000-50,000 yen / person, depending on room types and seasonality.
Please check with us when booking.
Access
Transportation
By Air (from Tokyo)
Tokyo - Kushiro: 1 hr. 30 min. Kushiro - Lake Akan : 1 hr. by car
Tokyo - Memanbetsu: 1 hr. 40 min. Memanbetsu - Lake Akan : 1hr. 10 min. by car
From Osaka
Osaka - Kushiro: 1 hr. 50 min. Kushiro- Lake Akan : 1 hr. by car
Osaka - Memanbetsu: 2 hr. Memanbetsu - Lake Akan : 1 hr. 10 min. by car
Recommended activities
Outdoor activities (skiing, canoeing, hiking, etc.), Hot springs, Sightseeing around Lake Akan
Reservation Request