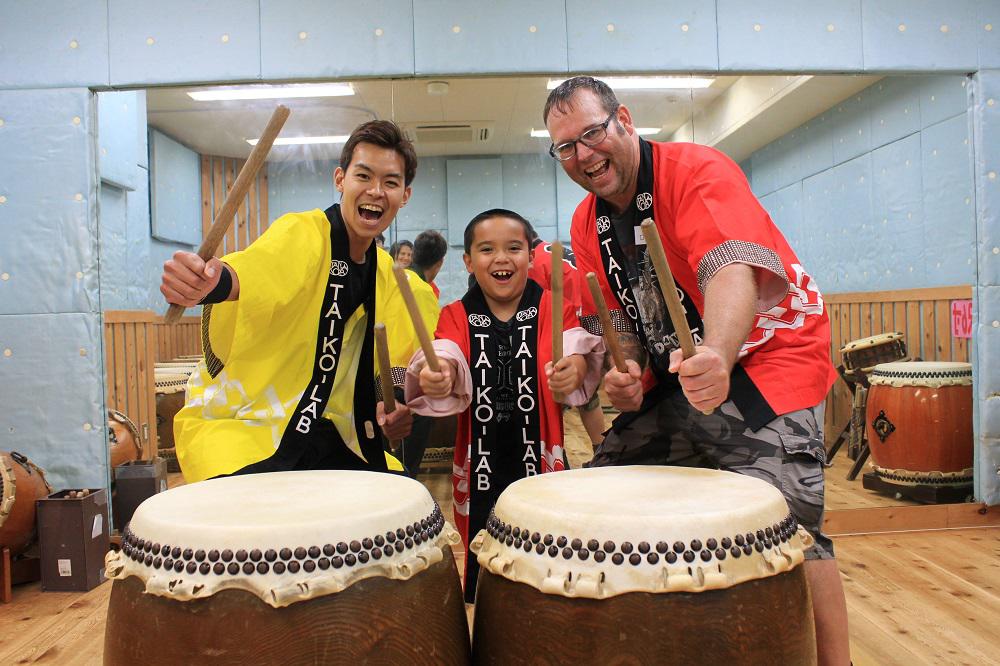 This "Highlights of Japan Family Tour" itinerary includes major cities and towns for first-time visitors, fun activities for children and also some off-the-beaten paths. During this trip, you will learn from the latest trend to traditional culture. Michi Travel Japan will select child-friendly guides who can entertain children but also teach them some important history and Japan's social system with fun facts and intriguing quizzes.
In Tokyo, we will focus on modern aspects of Japan and you will have a unique experience seeing ex-Sumo wrestlers' performance and eat Chanko hot pot, Sumo wrestlers' meals. Ghibli Museum, the museum of worldly known Japanese anime, is also a must-visit. There are countless fashionable cafes and photogenic food shops, nice clothing stores in Tokyo, so we are delighted to customize the tour according to your preference.
After Tokyo, move to Matsumoto. In Matsumoto, you will see Matsumoto Castle, the oldest castle that is registered as a national treasure that still exists. Kamikochi is definitely a nice place for hiking, yet, there are other recommendations for leisurely hikes, so feel free to let us know your request. Before heading to Kanazawa, observe wild monkeys in the Jigokudani Yaen-Koen.
You will be amazed to see Kanazawa station, which is chosen as one of the most beautiful stations in the world. Sushi is a must-eat food when you go to Kanazawa, but if your children are not a big fan of it, then taste some fresh seafood and unique local vegetables in Ohmicho market. Gold leaf ice cream might be a fun experience for your children.
Kyoto, the old capital of Japan is the treasure box of Japanese history. We will take you to the highlights and never get your children overwhelmed by a row of temples and shrines. Samurai sword experience, rickshaw ride, and other unique cultural activities would turn your children to be an expert of Japanese tradition. You will visit Nara for a day trip and try feeding deer some crackers.
On the way back to Tokyo, drop by Hakone and Izu. Hakone is a famous mountain resort and you will enjoy a view of Lake Ashi, the symbol of Hakone, and visit Hakone Open-Air Museum, which is loved by locals. Your last tour destination is Izu. Try fruits picking, enjoy a panoramic vista of Mt. Fuji from the top of the mountain, and play with dolphins. Izu is not known to foreigners that much, yet perfect place for family with children.You will go back to Tokyo by bullet train "Shinkansen" in the morning, so enjoy your last free day in Tokyo. In Odaiba, digital art museum which opened in 2018 is a trendy spot for both adults and children.
You will go back to Tokyo by bullet train "Shinkansen" in the morning, so enjoy your last free day in Tokyo.
Sample Itinerary Overview
Day 1 Arrive at Tokyo
Arrive at Tokyo for two nights stay. Late afternoon at your leisure. We will make suggestions on where to visit and dine depending on your interests.
Day 2 Tokyo private tour
Start your day by visiting Tsukiji fish market and immerse yourself in the lively atmosphere. Then, enjoy a paranomic view of Tokyo from Tokyo Skytree. For your lunch, savor Chanko hot pot, Sumo wrestlers' meal while taking a close look at ex-Sumo wrestlers' perfomance. In the afternoon, stroll around Asakusa area including Senso-ji Temple, the most historical temple in Tokyo. Food samples in Kappabashi Kitchenware street are unique souvenirs. At the end of tour, explore Ginza, high-end shopping area with amazing "Depachika," a hall of epicurean. Evening at your leisure.
Note: Ex-Sumo wrestlers' performance and lunch will not be private. You will join with others.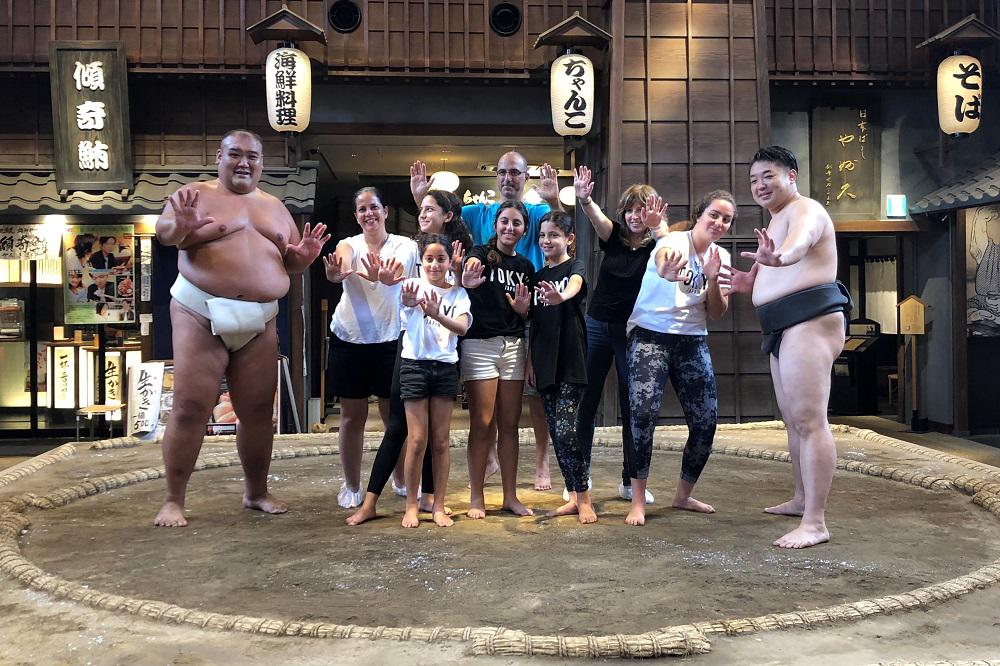 Day 3 Tokyo private tour
Ghibli Museum is one of the most popular destinations for all the anime lovers. Enjoy the museum with your guide in the morning. Then, move to Harajuku, where all the photogenic snacks gathers. Takeshita street is popular among teenagers for a wide variety of clothing stores. Be careful not to lose your children! After Harajuku, feel relaxed walking in Meiji Jingu Shrine, an oasis of city center. Then, release your energy to the beat of Wadaiko at Japanese drum lesson. Before going back to your hotel, drop by Shibuya Scramble Crossing to see one of the most Tokyo-like sceneries. Evening at your leisure.
Day 4 Move to Matsumoto, Matsumoto private tour
Move to Matsumoto by express train. Meet your guide at Matsumoto station and enjoy local specialty, Soba noodle for lunch. Then visit Matsumoto castle and learn about the history of Matsumoto. Stroll around the shopping street with local crafts. At the end of the tour, visit Matsumoto City Museum of Art. Worldly renowned artist, Yayoi Kusama, is from Matsumoto and her works are displayed in this museum. Then, move to your ryokan. Enjoy your stay at luxury onsen ryokan for 2 nights. Ryokan experience will be one of your trip highlights.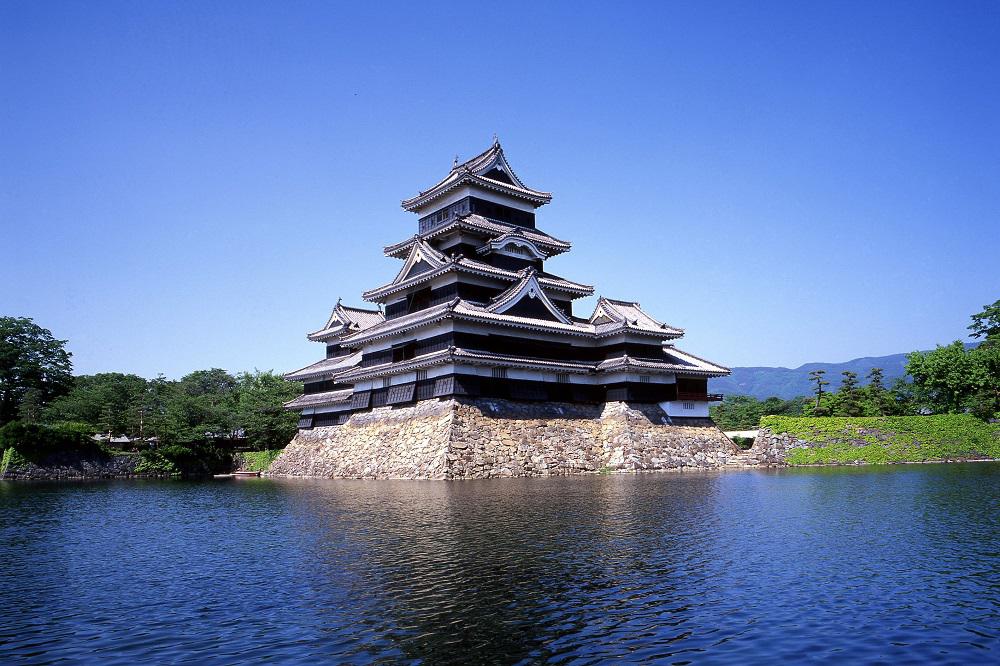 Day 5 Kamikochi private tour
Enjoy your private tour to Kamikochi. Kamikochi is one of the beloved mountain sites in Japan due to its accessibility for hiking with mostly flat trails, yet offering spectacular alpine landscapes. It is a part of Chubu Sangaku National Park comprised of the 3,000 meter high mountains, also known as the Japanese Alps. From the end of April to the middle of November, visitors can enjoy hiking with various routes for beginners to hike-lovers.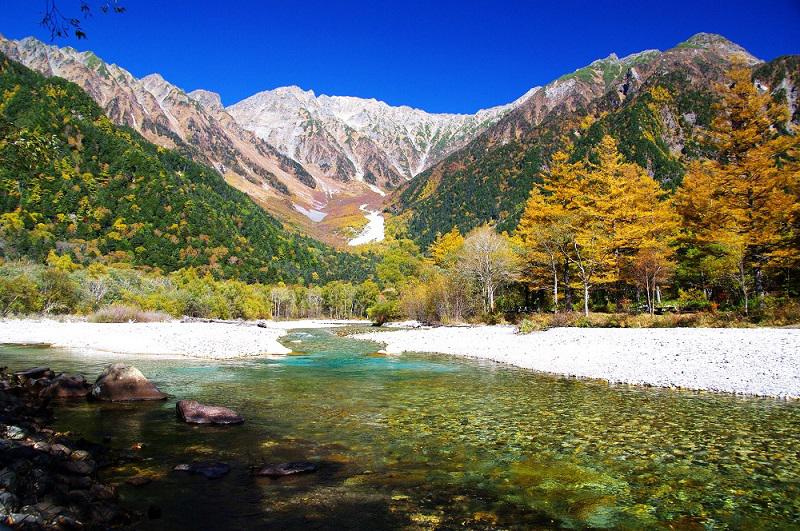 Day 6 Nagano private tour, Move to Kanazawa
Start your day by visiting Jigokudani Yaen-Koen, also known as wild snow monkey park. Although you can see monkeys bathing in hot spring only in late autumn and winter, it is still fun to see many monkeys playing around. As they are not afraid of people, you might find them sitting close to you! Then, enjoy your lunch in Obuse, which is known for chestnut desserts and a famous Ukiyo-e painter, Hokusai Katsushika. There is a museum of Hokusai Katsushika, focusing on his original paintings by hand. After that, transfer by bullet train to Kanazawa for two nights stay at a hotel.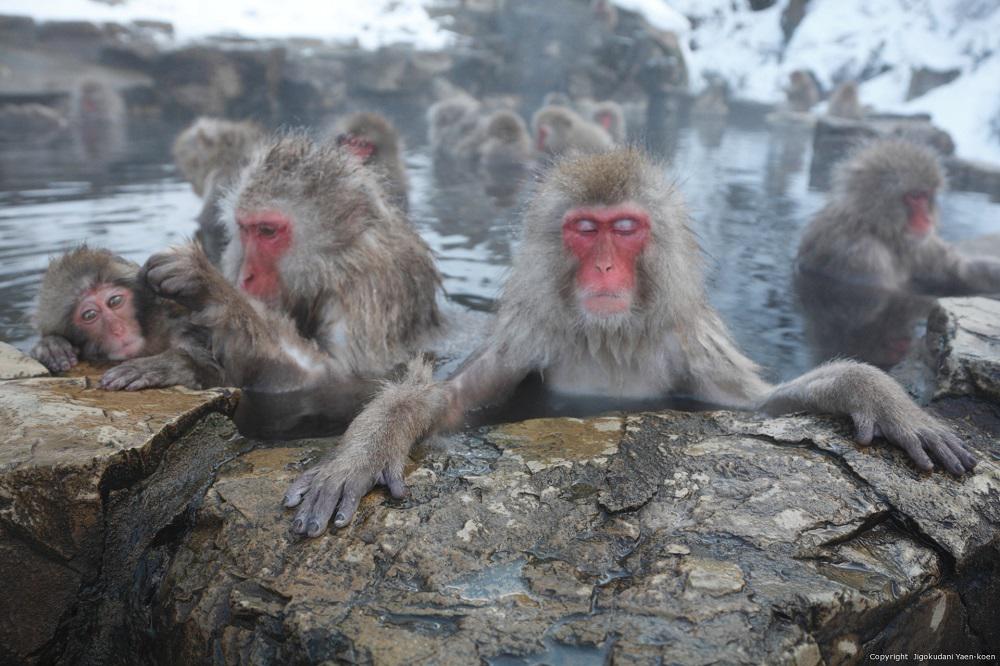 Day 7 Kanazawa private tour
Private tour in Kanazawa. Kanazawa is known as the city of both traditional and contemporary art. Kenroku-en Garden is one of the top three Japanese gardens in Japan. Ninja Temple will amaze you with many hidden tricks inside the temple. Sushi in Kanazawa is known for its high quality, even go-round Sushi is mouthwatering. Enjoy the lively atmosphere in Ohmicho market with a wide variety of local food. Gold leaf is another local specialty in Kanazawa, and on this day, you will have a gliding experience. Stroll around Higashi Chaya District lined with unique craft shops and galleries.
Note: Ninja Temple and Gliding experience will not be private. You will join with others.
Day 8 Free time in Kanazawa, Move to Kyoto
Enjoy your free time in Kanazawa in the morning. 21st Century Museum of Contemporary Art, Kanazawa is one of the must-visit museums. Then, transfer by express train to Kyoto. Three nights stay at a Machiya, traditional wooden townhouse in Kyoto. As you can rent a whole house for your family and there are usually several rooms, it is a perfect place for family with children who would like to experience local lifestyle. Machiya has tatami mat floors, sliding shoji or fusuma doors between rooms, and wood is used mainly for the house. Upon your arrival in Kyoto in the afternoon, we suggest you to explore Kyoto's Higashiyama on your own with our instructions.
Day 9 Kyoto Private tour
Private tour of Kyoto including UNESCO world heritage sites and fun experience for your children. In the morning, visit Arashiyama where you will walk through a bamboo path and a Japanese landscape garden at Tenryuji. Rickshaw ride is a fun activity to do. Experience private tea ceremony with a tea master and learn about Japanese culture. After your lunch, move to Kinkakuji temple "Golden Pavillion". Then, try Samurai sword experience as if you are samurai with the costume. Drop by Nishiki Market to see local lifestyle and try local snacks before heading to your hotel.
Day 10 Fushimi and Nara private tour
Private tour of Fushimi and Nara. On the way to Nara, visit Fushimi Inari Shrine, known for its outstanding thousands of red gate Torii. Then, move to Nara, Japan's first imperial capital, retains spectacular historical buildings and arts. Todaiji temple is the world largest wooden architecture that houses awe-inspiring Great Buddha statue. Stroll around Nara Park where deer are roaming around. Feeding deer cracker is a unique experience for children. Walk through the park and approach path leading up to Kasuga Taisha Shrine lined with thousands of stone lanterns.
Day 11 Move to Izu, Hakone private tour
Transfer by bullet train to eastward. Private tour to Hakone with your guide. After enjoying your lunch, take a sightseeing cruise around Lake Ashi with a pirate ship. Then, appreciate a panoramic view of Hakone and Mt. Fuji if weather permits from a ropeway on the way to Owakudani, an active volcanic valley. At the end of the tour, visit Hakone Open-air Museum, the first open-air museum in Japan. Enjoy contemporary art in the nature. Then, move to your ryokan or hotel in Izu. You will stay for 2 nights.
Day 12 Izu private tour
Private tour of Izu, hidden gem for family with children. Start your day by doing fruits picking such as strawberry and orange from autumn to spring. Then move to Shuzenji hot spring town, one of the most historical hot spring towns in Japan. Stroll in the bamboo grove and try hot spring foot bath. After your lunch, take a 6-minute chair lift to the top of Mt. Omuro, the symbol of Izu and enjoy the breathtaking scenery of Mt. Fuji, Izu islands and Sugamo Bay if weather permits. Before heading back to your hotel, play with dolphins and feed them in the dolphin specialized facility. If your children are interested in other animals or outdoor activities, we will recommend alternatives instead of playing with dolphins.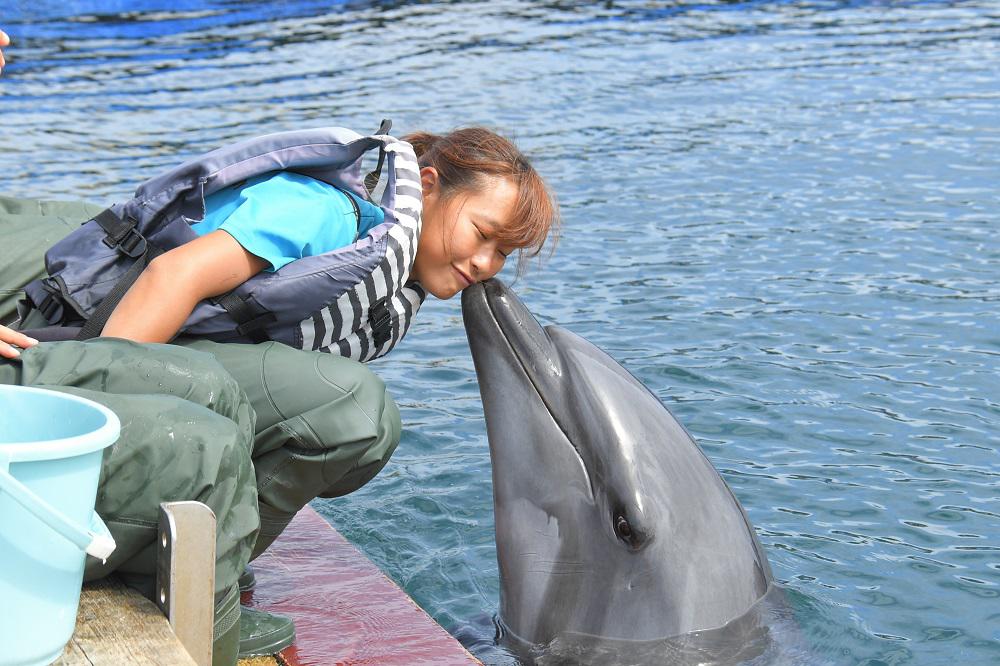 ©伊東観光協会
Day 13 Go back to Tokyo
Transfer by bullet train to Tokyo. One night stay at a luxury hotel. Afternoon at your leisure. Enjoy your last day in Tokyo. Odaiba is an entertainment district recommended for family with children. There is a Toyota showroom where you can see the latest models of Toyota cars and children can ride mini cars inside the particular zone.
Day 14 Tokyo, Transfer back
Transfer to either Narita Airport or Haneda airport.
The tour price will differ according to many factors such as the rank of accommodation (e.g. 5-star hotel, 4-star ryokan), way of transportation (e.g. train, private car), number of days with a private guide, duration of your tour, or season. Please contact us. One of our tour consultants will come up with an ideal plan and cost for you.
Contact Us
For more information, or to start customizing your own itinerary, please contact us.
Michi Travel Japan
Tel: +81-3-5213-5040