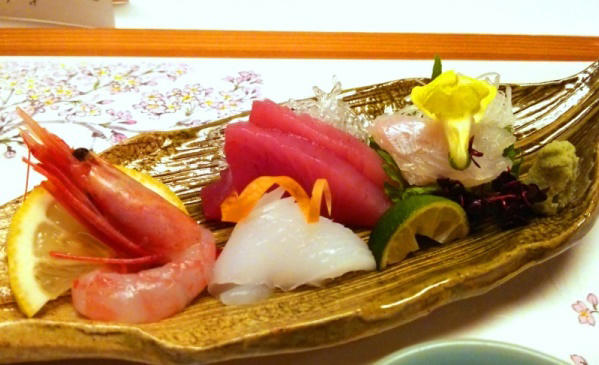 This 10-day private Japan food tour is ideal for gourmet enthusiasts. Visit different cities where you can have unique dining experiences, Tokyo, Nagano, Kanazawa, Kyoto and Osaka. You will be able to experience a variety of Japanese food from fresh sushi, Kobe beef, exquisite Kaiseki cuisine, and local seasonal specialty, as well as more daily popular foods such as noodles and deserts. Feel the width and depth of food culture in Japan.
Sample Itinerary Overview
Day 1 Arrive in Tokyo
Move to your hotel by private car. For dinner, Michelin star restaurants that serve blow fish, kaiseki, tempura, etc. can be arranged upon request. Stay at luxury hotel for two nights.
Day 2 Tokyo
Enjoy private gourmet tour in Tokyo. Start at Tsukiji Fish Market with dozens of sushi stands, fresh and dried ingredients and kitchen utensils. Try fresh sushi for your breakfast. Cooking class such as sushi or soba can also be arranged. In the afternoon, visit Asakusa area and Sensoji temple. In the area, try snack and sweets loved by locals. If you would like, kitchen utensil market can be also included. Additionally, we can also visit a local supermarket, shopping arcade, other gourmet boutiques such as sake, green tea, etc.
Day 3 Nagano
Transfer to Nagano by bullet train. Nagano is surrounded by high mountain peaks of the Japan Alps. Thanks to pure water, you will be able to visit sake brewery, miso factory, Nozawana pickle shop, and more with a guide. If you are adventurous, try larvae of a bee or horse meat. Stay in Nagano. Upon request, it is possible to stay in a monastery of Buddhist temple where you can have monk's vegetarian cuisine.
Day 4 Nagano
Take a private tour to Obuse. In the picturesque small town, walk through historical paths, and find very popular confectionery shops (particularly, chestnut sweets), a sake brewery, and charming local restaurants. Also, visit a museum with masterpieces of Hokusai Katsushika, a famous ukiyoe artist who lived in the town. In the harvest season, experience Nagano's quality fruit picking such as cherries, apples, grapes, etc.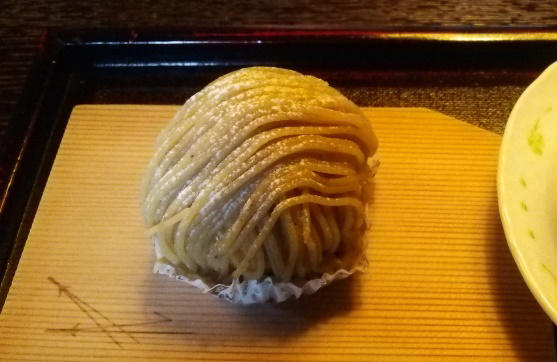 (Instead of Obuse, a day trip to historical hot spring town can be arranged, where you can see Japanese monkeys bathing in the outdoor bath.)
Day 5 Kanazawa
Kanazawa, facing Japan sea, is particularly famous for fresh seafood, including some you cannot get even in Tokyo. While in Kanazawa, visit to one of the top-rated sushi restaurants in or near Kanazawa is highly recommended. Private tour in Kanazawa includes visits to local Omicho market, Kenrokuen garden (one of the three greatest gardens in Japan), unique museums and/or shops that showcase Kanazawa's art crafts such as gold leaf, lacquer ware, pottery and more. You will also be escorted to picturesque old streets that are reminisicent of old Japan.
Day 6 Yamashiro Onsen
Move to Yamashiro Onsen, a small hot spring resort town where guests from all over Japan have enjoyed stay at luxury ryokans (Japanese inn). Explore the town on your own. The highlight of you stay will be full-course Japanese dinner using seasonal ingredients. In winter, crab and winter yellow tail are particularly famous. Different seasons offer different seafood throughout the year.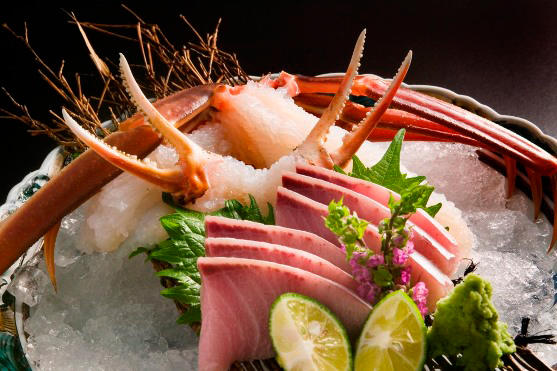 Day 7 Kyoto
After getting relaxed in onsen in the morning, move to Kyoto by train (2 hour). During your free time, visit World Heritage temples or shrines at your leisure near your hotel (A map and directions will be provided). Walk through stone-paved paths with craft shops gourmet shops with chopsticks, Japanese tea pots, green tea, Japanese sweets, etc. Stay at a hotel for two nights.
Day 8 Kyoto
Private tour of the city includes historical temple with Japanese garden, tea ceremony at an old traditional house, and local market place to check out seasonal Kyoto-brand vegetables, pickles, etc. Try tofu hot pot, Kyoto's specialty for lunch. Learn how to make Obanzai, Kyoto-style home cooking with kyo-yasai (Kyoto's local vegetables) in the historical Kyoto-style townhouse. Taste the obanzai dishes as your dinner.
Day 9 Transfer to Osaka
Transfer to Osaka by express train. Enjoy gourmet Tour in Osaka. Osaka is called the city of "Kuidaore" which literary means "eat until you drop". As the word expresses itself, the people of Osaka love to eat, and there are many places where you can encounter great local food. Private tour of Osaka city includes cooking utensil street, neon lighted Minami area, and stone paved old street with small local restaurants and pubs. Try the famous Kushikatsu (deep fried meat and vegetables) or the Osaka-style sushi. Learn how to make takoyaki (octopus balls) and try okonomiyaki pancake for your lunch. For dinner, experience world-famous Kobe beef Teppanyaki. Stay at a hotel in Osaka for one night.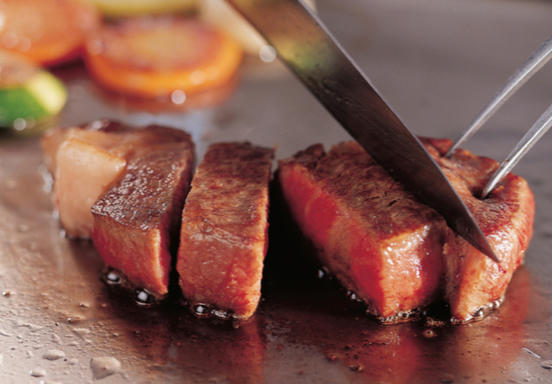 Day 10 Transfer to Kansai Airport
Transfer to Kansai Airport and have a safe flight back home.
The tour price will differ according to many factors such as the rank of accommodation (e.g. 5-star hotel, 3-star ryokan), way of transportation (e.g. train, private car), number of days with a private guide, duration of your tour, or season. Please contact us. One of our tour consultants will come up with an ideal plan and cost for you.
Contact Us
For more information, or to start customizing your own itinerary, please contact us.
Michi Travel Japan
Tel: +81-3-5213-5040

Other Gourmet Tours