Seiichi Chada

Founder and CEO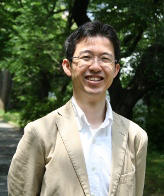 I started Michi Travel Japan in 2006 with a belief that it would be wonderful if we could satisfy the unmet needs of international travelers to Japan who want personalized travel experiences. I am very delighted that many of our previous customers thoroughly enjoyed their travels in Japan and keep visiting Japan and introduce their families and friends to us.
When I was younger, I traveled to many countries. Trekking in Nepal, visiting beautiful villages in Europe, floating in the Dead Sea and visiting spectacular national parks in the United States are some of my lifelong memories.
Among my favorite places in Japan, the ones I prefer most are tranquil and peaceful places, which entices me to visit countryside on weekends. I was born and raised in Nara and spent my college days in Kyoto, both of which are old capitals of Japan, I hope you have time to explore their unique culture and to visit the hidden gems. Please also enjoy Tokyo where I live and do not miss some of the finest dining options Tokyo has to offer.
MBA from University of Chicago Graduate School of Business (2001)
LLB from Kyoto University (1994)
Masatoshi Nakagawa

Client Service Manager, Certified National Guide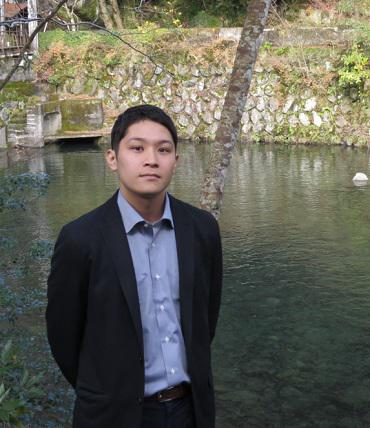 I was born and raised in Yokohama. My first experience of living abroad as an exchange student at the University of Florida strengthened my desire to get professional experiences overseas. I went to New Zealand and worked in service industry. I was really pleased that I was able to receive an award of best staff of the year. I am very passionate about providing the best service; I always hold to uncompromising standards.
My favorite area in Japan is Tohoku which is the northern part. In this area, you can see beautiful countryside of Japan and throw yourself in a peaceful atmosphere. Rice fields in summer are particularly picturesque. It is one of the most relaxing moments for me to see the green rice fields from the windows of the local train. Japan has a very good contrast of futuristic cities and traditional countryside.
Coming to Japan can be an awesome experience, and it can be even better by crafting your own itinerary with our support. I am looking forward to making a special trip with you, like no others. YOKOSO!
Akiko Kato

Client Service Manager, Certified National Guide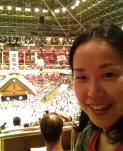 I joined Michi Travel to help customers traveling in Japan as if they have old friends living in Japan. In my experience, it's really challenging to travel in a country where locals speak completely different language. However, if you have friends there, the country becomes your home ground. Your friends know your taste, tell the tips, and furthermore, teach you the best secret - the hidden gem which only savvy locals know.
I traveled many countries, all of which left me with happy memories. I can say that the best memories could not have been created without local friends' helps; I could not have enjoyed the most delicious ice cream in Paris, I could not have bought a specialty coffee machine in a maze-like market of Ho Chi Minh City, and I could not have seen a breathtaking view of frontier mountains between El Salvador and Guatemala. I thank my friends for all of these memories.
I am originally from old countryside of Japan. I used to teach Japanese literature. After living in Chicago for two years, I now enjoy my life with my family in Tokyo. Using these experiences, I would like to offer valuable advice to our customers who seek to experience various aspects of Japan. My hometown, Wakayama, still has beaches and forests which remind us of ancient poetic sceneries. I'm glad if I could share my favorite places to create your treasured moments just for you!
Noriko Asano
Client Service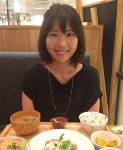 I've started learning English when I was ten. Since then, I've been curious about overseas countries and their cultures. The first foreign country I visited was Singapore. Then, I lived in England for a year, Australia for a month and visited many other countries. In January 2013, having lived in Shanghai for 5 years, I came back to Tokyo. At that time, Tokyo was foreign to me, and I enjoyed visiting places as if I were a traveler. Then I realized how amazing to see around Japan is. My favorite place in Japan is Okinawa, where I've lived in my childhood. Okinawa is famous for the beauty of the sea and its unique culture. Ryukyu dance designated as important intangible cultural property is a must to see and Eisa dance with their dynamic drum play is fun to watch. As a souvenir, their pottery with warmth of hardwork is recommended.
Meeting new people is always fun to me and sharing thoughts with them enriches my life. I am waiting for your inquiries, and looking forward to arranging an unforgettable tour based on what you'd like to do and see here in Japan!
Saki Shirata
Client Service, Certified National Guide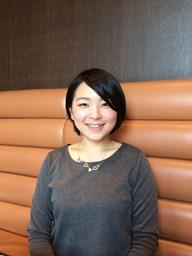 I was born in Kumamoto, which is south part of Japan. Kumamoto is blessed with the abundant nature such as the active volcano, Mt. Aso, beautiful islands in Amakusa, and a variety of hot springs. I spent my university days in Akita, which is north part of Japan. Akita has many kinds of traditional festivals in each season. What I recommend the most is Akita Kanto Festival in which performers balance long bamboo poles with array of paper lanterns attached to the end. While I was in the university, I had an opportunity to study in England for a year. I traveled around more than ten countries in Europe. Then, I thought that it would be wonderful if more international tourists visit Japan and become fans of Japan as I did while traveling overseas.
Japan has a variety of attractions in each city and in each season. I hope our customers find their favorite thing in Japan and come back to find another once again. I am looking forward to arranging a memorable trip with you!
Chihiro Watabe
Client Service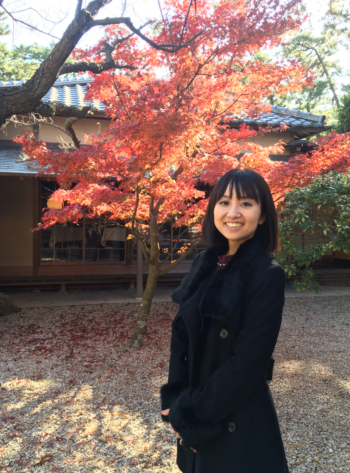 I have been going back and forth between Japan and Oceania region for nearly 10 years. Having had invaluable experiences broadening my academic and social skills, eventually I have completed Master of Tourism at Monash University, Melbourne. The tourism course taught me that tourism business would be sustainable when tourism generate economic and social benefits to all involved, so that nature and cultural assets can be preserved and attract tourists for long-term. I really appreciate opportunities that I can give back my knowledge on tourism to Japanese society by working at Michi Travel. Japan is a land where modern and traditional aspects coexist. Thinking of Kansai-area where I grew up, you come across skyscrapers and westernized lifestyle in Osaka while you explore sacred shrines or temples in Kyoto. Just like I was fascinated by Australian nature, food and people, I believe that Japan's unique culture and tradition inspire you to come back again and again. I look forward to arranging a memorable trip together!
Yumi Miyaji
Client Service, Certified National Guide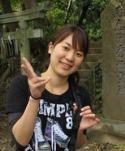 My passion for travel has taken me to over 20 countries throughout Asia and Europe, which enriched my appreciation of cultural differences across the world. Moreover, these experiences helped me realize how special and unique our culture here in Japan is. I suppose what makes Japan so fascinating is the diverse range of experiences each of our 47 prefectures has to offer, such as the wildlife sanctuary in Hokkaido, the magnificent Mt. Fuji, the exquisite temples in Kyoto, the gigantic metropolitan city towers in Tokyo, taking a ride on world famous Shinkansen and staying at Ryokan (authentic Japanese inns) with Onsen (hot springs).
Recently, I spent a year in New Zealand studying English and integrating with the 'kiwi' way of life. During my time there, many of the local and international friends I made expressed a keen desire to visit Japan, while they were somewhat hesitant to do so because of the language and cultural differences.
My goal is to provide each customer with a special travel plan so they can have a worry-free experience while discovering the wonders of Japan. I look forward to drawing up a special travel plan for you.
Chisato Nishida
Client Service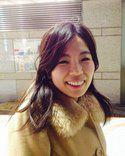 Traveling is one of the things I love since I was little. Eating something local, experience the culture and seeing the breathtaking sceneries. There's always something new I learned through traveling; not only did I enjoy experiencing the differences from what I was used to in Japan, but it also made me realize how attractive Japan is, and yet, there still remains rooms that are not known well. I always enjoy communicating local people and travelers when I travel and ask them what they know about Japan. Their answers are "Sushi, Tempura, Anime, Tokyo and Kyoto" most of the times. Of course things they said are partly our culture, but these things are not all about Japan. For example, I grew up in the suburb of Tokyo, where changes have been taking place constantly while retaining some good old culture. I have always been thrilled with such vitality and energy of Tokyo, while on the other hand, I also enjoy traveling to other prefectures that have different traits, food, culture and sometimes languages.
As a travel consultant, I would like you to experience the beauty of various parts in Japan. I am truly pleased to help your trip in Japan make memorable and enjoy your adventure by creating your own trip based on your interests.


Aska Tanaka
Client Service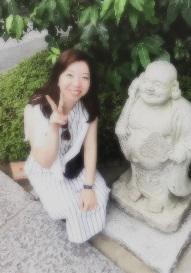 I was born in Tokyo and raised in several countries around the world, blessed with the opportunity to experience cultural diversity from an early age. When I started living in Japan again after all the years of living abroad, I was like a foreigner with a fresh perspective and appreciation towards our culture and tradition. Having a curious mind of a foreigner, I have taken the time to adventure around the Kanto area, hopping from temples to shrines and beautiful sceneries all year around. Japan is filled with unique and exciting experiences, not to mention the new and trendy cultures constantly arising in the urban areas. Even after the fair amount of attention our country has received for its uniqueness, there is much more to our country which is yet to be discovered by the world.
As a travel consultant, I would like to introduce the beauty of our country for a truly amazing experience and hope to leave wonderful memories to be treasured for life.


Ai Ikeda
Client Service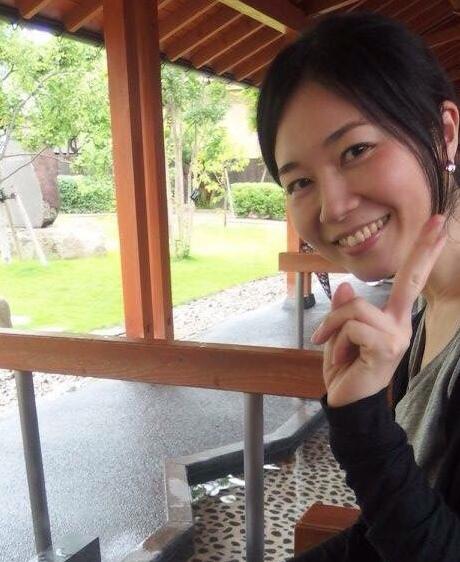 I experienced homestay for one month in the countryside in the United States when I was 12 years old. It was my first overseas experience and everything was new and exciting to me. Since then I was keen to see different culture and traveled to many countries. When I was working at a small residence & hotel in Canada, one of the residents with whom I got acquainted became interested in Japanese culture. The experience in which I myself was the opportunity for her to deepen interests in Japanese culture gave me a sense of joy and fulfillment. Since then I got motivated to introduce Japan to people from all over the world. Traveling is not only fun but also gives you opportunities to understand cultural differences and may change your values which can enrich your life. I even believe such understanding and respects for different culture will lead to a peaceful world. I hope many people to see, feel and enjoy the beauty of Japanese nature, architecture, fine arts and other Japanese culture. I would be delighted to help plan your travel to make it a memorable and unforgettable one.
Atsumi Morizono

Client Service, Certified National Guide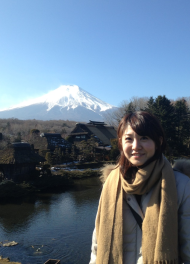 I was born in Nagasaki, located in the Kyushu island of Japan. I have long wanted to introduce Japan to people from all over the world since when I was a junior high school student. After graduating from university and worked three years in Tokyo for one of the most famous travel agencies in Japan, I joined Michi Travel in 2014 to make my career dream come true. It has been a real pleasure to work with clients from all around the world looking for unique travel experineces in Japan. Our customers are looking for custom-made private itineraries and travel experiences. So, I was fortunate to introduce not only famous destinations, such as Tokyo, Kyoto, and Hokkaido but also countryside including Nagasaki, which is my hometown. I will continue to do my best for all of you make a wonderful trip throughout Japan as a member of Michi Travel.
Business partner
Maaike Boots
Senior Travel Consultant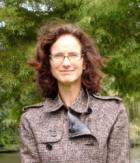 It is a great pleasure to be a partner of Michi Travel, and work closely together to provide the best of services.
During my studies of Japanese language and culture in the nineteen-eighties, I lived 1 year in Nagasaki and traveled around Japan from Beppu (Kyushu) to Wakkanai (Hokkaido).
Ever since I have loved the country of buzzing cities and impressive natural beauty. For business purpose I have traveled extensively around Japan, and many other countries both in Asia, and around the world. I have lived and worked as a professional in production, sales, and marketing altogether more than 10 years in Japan. I traveled to most prefectures in Japan with both groups and individual travelers for business and pleasure. Tea ceremony is my passion, in combination with my fascination for Japanese contemporary culture and arts.
For Michi Travel customers I will create optimal travel plans and programs based on my learnings about (im)possibilities of transportation and accommodation to suit each client`s individual needs, to enjoy the splendors of Japan and to achieve your personal or business objectives. My favorite destinations is Japan are the hot springs which you can find everywhere in this volcanic country, and of course the Festivals that take place around the year from Fireworks Festivals in summer to Snow Sculpture in winter.
I look forward to present you with the most exiting unforgettable experience in Japan!
MA, Literature, Japanology, Leiden University, 1988
Marketing Management, NIMA-B, 1990
Heineken International Management Development of Excellence Course, 2002